Highmark's CMO seeks new and improved models of health care delivery
Health care reform gives insurers more incentive than ever to look for ways to help physicians improve quality and provide more efficient care, and Pittsburgh-based Highmark is exploring as many approaches as possible to making that happen, says Donald R. Fischer, MD, MBA, senior vice president for health affairs and chief medical officer.
Highmark serves as a management services organization for some provider offices and has developed pay-for-performance programs for hospitals and physicians. One of the most striking moves, however, has been the insurer's plan to purchase West Penn Allegheny Health System, which is made up of five hospitals, 1,664 staff physicians, and a physician group with more than 230 offices in western Pennsylvania. If approved, the deal will give Highmark the opportunity to create a new integrated delivery system model, says Fischer, a supporter of electronic medical records, the patient-centered medical home, and wellness programming. "We are starting as an insurer with a perspective on the customer, the member, and the account, and we are moving into the provider space. That is clearly going to be different."
Fischer is a pediatric cardiologist and serves on the boards of the Pittsburgh Regional Healthcare Initiative and the Western Pennsylvania chapter of the American Heart Association, among other organizations. He was previously medical director at Children's Hospital of Pittsburgh and on the faculty at the University of Pittsburgh School of Medicine.
Fischer completed his undergraduate degree at the University of Notre Dame and received his MD from the University of Illinois. He completed a pediatric residency and pediatric cardiology fellowship at the Children's Hospital of Pittsburgh. He also earned an MBA from the University of Pittsburgh Katz Graduate School of Business. He spoke recently with Managed Care Editor John Marcille.
Managed Care: As a Highmark's CMO, what is your main focus?
Donald R. Fischer, MD, MBA: In this era, with health reform, there is a massive need to do something about quality and cost. Whether you are Republican or Democrat, whether you liked the bill or you didn't like the bill, everybody who is in a position of influence recognizes there is a quality and cost problem. So we have a tremendous opportunity as medical leaders to influence change; that is what keeps me going. I'm sort of impatient as my career gets further along. I want things to happen. There's a great need for aligning incentives among health plans, providers, and members, and we really need to focus on value in health care. Quality is not optimal. Cost is very high. We need to come up with ways to be able to improve quality, make care more efficient, and improve the patient experience in the process.
MC: Highmark has taken a variety of approaches to working with physician practices. Can you describe your strategy?
Fischer: We are looking at ways that we can help independent physicians be able to be more successful in their practice setting, either getting them some scale as an independent physician by working with us as a management services organization or by entering into ownership arrangements.
We are way beyond the days when doctors could get good results simply because they are smart.
MC: What is the main goal of the acquisitions?
Fischer: We are converting ourselves into an integrated delivery system. The intent is to help develop a new care delivery model where we have aligned the incentives and the mission among the facilities, the physicians, the health plan, and our members in a way that can bring more value.
MC: Is that what led to Highmark's offer to buy West Penn Allegheny Health System?
Fischer: West Penn Allegheny Health System had very severe financial problems, and there were no other takers. Unless Highmark did something, it was likely to go into bankruptcy. So to protect jobs, to help bring a new health care delivery model to the area — to help do those things I talked about with quality, cost efficiency, and the patient care experience — we decided to embark on this strategy of becoming an integrated delivery system.
MC: Will the result look like other integrated delivery systems around the country?
Fischer: Other organizations have been successful with this model, and some of them, like Kaiser Permanente, have been around for a very long time. They have clearly done some positive things, and so have Intermountain Healthcare, Geisinger Health System, and others. We'd like to learn from them, but we also have an opportunity to move even beyond them.
MC: Are there advantages to starting from where you are at today?
Fischer: We have a much different approach to this model than what others have done. We are a very large health plan — we have 4.8 million members. Many of those are in Western Pennsylvania, West Virginia, and Delaware, but we also have over 1.5 million members scattered around the country through our national account business and partnerships with other Blues plans. Many other organizations using this model have been primarily providers that have then built a small insurance plan.
MC: Kaiser is different.
Fischer: Yes, and their model has been very well accepted in California. But they have struggled in some other areas of the country when they have tried to expand, where people have been opposed to managed care or some of the underpinnings of what made Kaiser successful in California. We're going to have to learn from what has happened before and, because of our long-term history as a health plan, probably create some new models that haven't existed before.
MC: What are the downsides to buying hospitals and medical practices?
Fischer: The conflict we are having right now with our major provider in the community is a downside. We have an agreement with the University of Pittsburgh Medical Center that prevents us from acquiring the West Penn Allegheny Health System. We have a 10-year contract with UPMC that was negotiated in 2002 and technically runs out this June, though there is a one-year run-out beyond that so our members will have access under the same conditions for a year. As we started those negotiations almost a year ago, UPMC came out with a request for a 40 percent increase on our commercial book of business, and we thought that would be irresponsible. A 40 percent increase is not tenable if we are really focused on trying to increase value to our members and to our accounts.
MC: That was before you announced the acquisition of West Penn Allegheny Health System?
Fischer: Yes. When we announced that we were going to acquire West Penn Allegheny Health System once we received the necessary approvals, UPMC said they no longer could negotiate with us because we were going into competition with them as a provider. Interestingly, UPMC has had a subsidiary health plan for close to 15 years that has been in competition at least on a regional basis with Highmark as an insurer. It's a little disingenuous to say that we can't work together because we have competing entities when they have been competing for many years. The West Penn Allegheny Health System would be a small level of competition in the provider space.
MC: What other feedback are you getting about the deal?
Fischer: Public opinion is very supportive of not letting West Penn Allegheny Health System go bankrupt. It represents about 11,000 jobs in the community, many of which are very good paying jobs. We had been approached by many physicians in that entity, asking us to do something, before we made our decision. They wanted an option other than leaving town or working for UPMC. They wanted to be able to stay with their system and were looking for someone to help out. We are focused not just on making West Penn Allegheny Health System a viable alternative, but making it the most valued option in town. We really believe that the care delivery system is in need of reform and that we can help facilitate that by making quality measurably better, making the service and the patient experience better, and ultimately having a product that is of lower cost.
MC: What will the challenges be to making that happen?
Fischer: Transforming health care is very difficult. Simply throwing money at a health system that is having financial troubles and expecting to get a different result is not a solution. We need to transform how care is being delivered with things like patient-centered medical homes for primary care physicians and accountable care organizations. Teams of people need to be able to work together and practice in ways that are supported by information technology, decision support, registries, outcomes reporting, and transparency that enables members to make better choices. These will all take time and will require major changes not only within our organization but also within the provider organization.
MC: Highmark has supported the federal "meaningful use" standards.
Fischer: Adoption of electronic health records and decision support is critical. We are way beyond the days when doctors could get good results simply because they are smart. We have to have tools to give them full information about that patient at the point of care and be able to help provide prompts about things that need to happen and the rationale as to why they should happen. There is far too much information out there — evidence about how care should be delivered — for anyone to have read it all, absorbed it all, remembered it all, and then be able to apply it in a patient setting without some support tools.
MC: What have you done to move the issue forward, and do we have proof that the meaningful use of information technology improves outcomes?
Fischer: We have been generous as a plan, providing financial support for practices to adopt these tools. The government, through a variety of grant programs, has been generous in helping people jump-start and adopt these tools as well. And we were one of the first plans to work with the Office of National Coordinator for Health Information Technology and to say that we would align our incentive programs for providers around meaningful use. That is now an indicator for our pay-for-performance programs, and some MDs have been successful in moving in that direction. But it is too early to say that care is better because of meaningful use. There's a leap of faith that it will be better, but it's not enough simply to have electronic records and decision support. You also have to change the way you are practicing together as a group.
MC: Such as in a patient-centered medical home?
Fischer: Changing the care delivery model is the essence of the patient-centered medical home. It is much more than simply having EHR technology. To be truly patient-centered, a practice has to focus on everything from what's needed by that member to what's right for that member to who is the right person to be working with that member. It is a very team-based approach. You have to have the right skill set for the right patient at the right time. Physicians often are frustrated by all of the things that have to happen with regard to managing a patient. They say they can't fit anything more into an office visit, when in fact much of what happens in that office visit could happen using another skill set, be it a nurse practitioner, a diabetic educator, a nutritionist, or someone at the front desk who can make an appointment to make sure that a retinal eye exam happens for a diabetic patient. The physician doesn't have to do all of that. We talk about having all people on the team practicing at the top of their license and using their skill sets in the best way possible.
MC: How are you encouraging that as a health plan?
Fischer: In our medical home pilots, our nurses do disease management coaching, case management, and care coordination, all while embedded in the practice, working as part of that team. The intent is that the practices will be able to take over those functions. That would require us to link our computer systems with their electronic medical record systems for documentation of care coordination, marrying their clinical data with our claims data to show what kinds of things happened and did not happen. We also have to eventually have a reimbursement model that supports their ability to take over the functions that the health plan is doing, which rightly belong in the practice setting. That's where we'll be in the future as this model progresses.
MC: Tell us about the success of your wellness programs. Have you been reacting to employer demands?
Fischer: No. We have always been proactive. We were doing wellness programs before anybody thought there was any value. We initially built our wellness programs on the side of community affairs. It was a giveback to the community, and a lot of people thought it was kooky — cute, but of no value. We have often worked with our own employees to learn what works and what doesn't work. We have been a leader nationally not only in developing health promotion and wellness programs but also in proving their value. We have shown that having a fully loaded wellness program brings a return on investment in a relatively short time — two to three years. More sophisticated accounts now believe that there's a return, and they are asking us to do even more. Benefit consultants and employers are demanding these programs now, and we are delighted that we don't have to be out there trying to convert people any longer.
MC: Are those programs also available to the fully insured population?
Fischer: Absolutely. If we believe that it's effective, we want to capture that value for the insured segment.
MC: Thank you.
Meetings
| | | |
| --- | --- | --- |
| Home Care Leadership Summit | Atlanta, GA | November 17–18, 2014 |
| Customer Analytics & Engagement in Health Insurance | Chicago | December 4–5, 2014 |
| Pharmaceutical and Biotech Clinical Quality Assurance Conference | Alexandria, VA | December 4–5, 2014 |
| 6th Semi-Annual Diagnostic Coverage and Reimbursement Conference | Boston | December 4–5, 2014 |
| 9th Semi-Annual Medical Device Coverage and Reimbursement Conference | San Diego | December 5, 2014 |
| 8th Annual Medical Device Clinical Trials Conference | Chicago | December 8–9, 2014 |
| HealthIMPACT Southeast | Tampa, FL | January 23, 2015 |
Our other journal
P&T Journal for October 2014
FEATURES
The Clinical Trial Model Is Up for Review
Pyrazinamide-Induced Hyperuricemia
Lung Cancer Research Is Taking On New Challenges
Medical Applications for 3D Printing: Current and Projected Uses
PIPELINE PLUS
Steady Progress on Parkinson's Disease
DEPARTMENTS
MEDICATION ERRORS
Telling True Stories Is an ISMP Hallmark
PRESCRIPTION: WASHINGTON
FDA Accepts Its First Biosimilar Application
New Drugs/Drug News/New Medical Devices
Pharmaceutical Approval Update
DRUG FORECAST
Edoxaban: an Investigational Factor Xa Inhibitor
---
Our most popular topics on Managedcaremag.com
---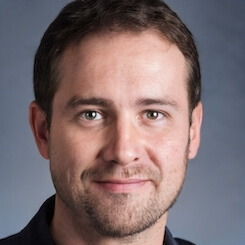 Paul Lendner ist ein praktizierender Experte im Bereich Gesundheit, Medizin und Fitness. Er schreibt bereits seit über 5 Jahren für das Managed Care Mag. Mit seinen Artikeln, die einen einzigartigen Expertenstatus nachweisen, liefert er unseren Lesern nicht nur Mehrwert, sondern auch Hilfestellung bei ihren Problemen.