The Food & Drug Administration's approach to this stage of a drug's life cycle is inadequate
When health plans and PBMs evaluate new medications for efficacy, safety, and cost, safety is the thing they know the least about.
Safety data are limited by the vagaries of the new-drug approval process and by several factors internal to the FDA, including insufficient staff and infighting between departments responsible for drug safety.
The FDA Amendments Act of 2007 gave the agency added responsibility and authority for postmarket safety and in 2010 the FDA asked the IOM to report on ethical, scientific, and practical concerns about postmarket studies and drug safety actions.
The Institute of Medicine's report "Ethical and Scientific Issues in Studying the Safety of Approved Drugs," released in May, finds that the FDA's approach to postmarket safety does not ensure a systematic review of drug safety or consistent decisions and action when risks are found. It said the use of a standardized three-stage safety framework could make the FDA's decision-making process more predictable, transparent, and proactive.
The first stage involves clearly defining safety problems. Stage II covers assessing the drug's benefits and risks, and Stage III is deciding the appropriate regulatory action.
While these steps seem incredibly basic, they are intended to prevent breakdowns in how safety problems are handled — breakdowns that have occurred in the past. The report recounts high-profile medications that were withdrawn from the market and it provides a detailed analysis of the protracted bungling of Avandia's cardiovascular risks.
The report recommends a life-cycle approach to managing drugs with safety risks. It calls for the creation of a benefit and risk assessment and management plan (a BRAMP) that is reviewed and updated at specified times and whenever the FDA reevaluates the drug's benefit-risk profile.
But the FDA is not planning to implement the program.
"A BRAMP is more than a document: It is a commitment to create a one-stop resource that has all of the information from multiple sources on the performance, benefits, and risks of medications that have safety issues," says Ruth Faden, PhD, director of the Johns Hopkins Berman Institute of Bioethics and cochairperson of the IOM report committee.
"The BRAMP approach would demonstrate that the FDA is totally committed to postmarket safety," says Faden.
Brian Solow, MD, chief medical officer of OptumRX, says, "A constantly updated document that tracks risk-to-benefit profiles would be particularly valuable. Now, we get breaking information from FDA alerts or other sources, and that forces us to be reactionary. It would be nice to be proactive with safety information from the BRAMP that we could use to supplement our own claims data to help us discern safety signals early in the life cycle."
A key advantage of BRAMPs for insurers is that these plans would include safety information not usually available — a list of potential safety risks.
Red flags
While adverse events that occurred in preapproval trials may be included on drug labels, there is no formal mechanism for identifying safety risks, yet these risks are a key consideration when P&T committees review new medications. Health plans have identified their own red flags for safety in the absence of information on potential risks. "Our P&T committee is always cautious about new medications with trials that had a high dropout rate. We are also careful about new mechanisms of action," says Celynda Tadlock, PharmD, chief operating officer of Coventry Health Care's pharmacy division.
The IOM report says the FDA should publicly identify potential red flags for a drug's safety, and when those flags are present, it should require postmarketing research.
The red flags should include:
Drugs approved with surrogate endpoints that provide conflicting evidence about health outcomes
A first-in-class approval that used surrogate endpoints for medications from a different drug class
A medication with a worrisome safety profile that could affect many people, that could trigger severe side effects, or that carries a strong biological rationale for a side effect
An accelerated drug approval based on surrogate endpoints
New evidence about a drug's benefit–risk balance
Surrogate endpoints are biological measurements, such as lowered blood pressure, that may indicate a clinical condition or outcome. Clinical endpoints are actual health outcomes, such as heart attack or stroke.
The IOM report has many recommendations regarding the design of postmarketing studies as well as the advantages and disadvantages of observational and randomized controlled trials (RCTs) in the postmarket setting. When the FDA requires a postmarket safety study, the report says, "The FDA bears a measure of ethical responsibility for any adverse outcomes that research participants experience."
The report says postmarket RCTs should include a well-accepted agent as a comparator. "We welcome studies that incorporate active comparators because if the drug is restricted, that will help us to determine the role for alternatives," says OptumRX's Solow.
Health plans' needs for postmarket safety data go beyond formal studies. They need timely information from multiple sources.
"Once on formulary doesn't mean always on formulary," says Mona Chitre, PharmD, director of clinical services, strategy, and policy at Excellus BlueCross. "We are constantly comparing medications for efficacy and safety, and we need the latest safety information to aid our formulary decisions."
In response Faden says, "One of the core concepts of the BRAMP is that benefit and risk information will be publicly available in a meaningful way."
Faden says that the FDA is collecting postmarket safety data from an increasing number of sources and relevant data should be part of a drug's BRAMP.
The data sources used in postmarket safety surveillance go beyond formal studies. They include the various parts of the MedWatch system and the developing Sentinel Initiative that tie together the electronic databases of health plans.
The Veterans Administration, providers, the Centers for Disease Control and Prevention's Vaccine Safety Datalink, and other sources could be part of a drug's BRAMP and serve as early safety signals or provide data for various informal studies.
The FDA says it supports the BRAMP concept. "However, we believe it would be very challenging to implement this recommendation within our current resources without seriously compromising other critical regulatory activities."
The FDA adds that it is "developing a systematic process for assessing and communicating new information about a drug after it is marketed." The FDA says a multidisciplinary team will use a structured framework for tracking safety issues, completing benefit-risk assessments and making decisions about drug safety.
Bottom line
New initiatives and changes at the FDA are often tied to funding in the Prescription Drug User Fee Act. That law was just renewed without the IOM's recommendations, so substantial changes in postmarket safety activities are unlikely.
But Joel Owerbach, PharmD, vice president and chief pharmacy officer at Excellus, provides one view of the IOM report. "We are happy to see efforts to improve drug safety. More information at any time during the life cycle of a drug will help us to trade off the efficacy and toxicity of the medications we provide to our members."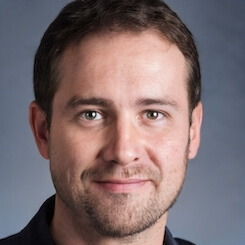 Paul Lendner ist ein praktizierender Experte im Bereich Gesundheit, Medizin und Fitness. Er schreibt bereits seit über 5 Jahren für das Managed Care Mag. Mit seinen Artikeln, die einen einzigartigen Expertenstatus nachweisen, liefert er unseren Lesern nicht nur Mehrwert, sondern auch Hilfestellung bei ihren Problemen.