As providers scramble to form accountable care organizations, insurers take steps to either participate, or limit ACO market power
Hospitals, physicians, and insurers suddenly find themselves in a furious round of corporate speed-dating as these major stakeholders explore realignments and forge new alliances in the face of health care reform. The hospital/physician realignment is something we've documented for a while (bit.ly/zN0roR). It's the provider/health plan dance that's added a few steps.
Still, both categories of realignment — provider with provider, provider with insurer — change how plans relate to providers. On one hand they offer opportunities to improve quality, control costs, and change financial arrangements. It is a cliché to say that opportunity means risk, but we'll say it anyway. History is on our side.
At least one widely publicized report ("Unchecked Provider Clout in California Foreshadows Challenges to Health Reform," by the Center for Studying Health System Change) contends that health plans did not have effective counter-strategies for the past hospital-physician alignment initiatives and providers gained costly negotiating leverage over them. And at least one article ("Accountable Care Organizations: The Case for Flexible Partnerships Between Health Plans and Providers," in Health Affairs in January 2011) argues that there is potential for ACOs, the latest form of provider alignment, to shift costs to private insurers if they lead to market concentration.
In response to expanding provider realignment, health plans are now taking a page from the hospital playbook and are pursuing their own realignment initiatives with providers. Insurers are very aggressive in forming ACOs. Cigna has said its goal is 100 ACOs by 2014. In July 2012, it announced six new contracts from Maine to California, bringing its total to 32. Aetna has announced several new ACOs including, in June, a contract with Inova Health System announcing an ACO and private health plan aimed at serving 1.1 million residents in Virginia.
Insurers aren't the only wary ones. There is considerable concern that providers lack many of the capabilities to function as ACOs or to manage the health of populations. For example, they do not have the types of data systems to identify gaps in care, a core component of population health management.
Another Health Affairs article ("Early Lessons From Accountable Care Models in the Private Sector: Partnerships Between Health Plans and Providers," September 2011), meanwhile, points out that many of the necessary ACO tools and skill sets do not exist in provider organizations. It says, though, that payers are providing technical assistance to providers in four areas: disease and case management, population health management, administrative data sharing, and managing costs or financial risk.
Health plans have realized that they can ensure the operational success of ACOs and also develop a more collaborative relationship by providing these forms of technical assistance.
Aetna has adopted this strategy. "We are working with both hospital-centric and physician-centric ACOs," says Charles Kennedy, MD, CEO of Aetna Accountable Care Solutions.
He says Aetna does not prefer one type over the other. "It is less a question of structure than of whether or not there is strong forward-thinking leadership to bring about change. We look at the reasons for hospital and physician integration and are interested in working with those organizations that are forward-thinking. "Our approach is to work with developing ACOs in three ways. We can make a contribution in key areas where hospital or physician-centric ACOs are lacking and where we have true expertise.
"One way is to deploy information technology which helps providers transform into an ACO," Kennedy continues. "The second way is through a collaborative care program for working with target populations like Medicare Advantage members or employer groups, and the third way is to help the delivery system develop its own private label health plan in preparation for insurance exchanges."
Aetna's ACOs with Inova Health and Aurora Health Care include health plans with innovative benefits and networks that cost less. This is a dramatic step beyond shared-savings ACOs and most risk-based HMOs. It implies a long-term relationship and moving beyond alignment into integration.
Experts also say that ACOs are not feasible in every market and other health plan/provider alignment strategies will have to be developed to move toward coordinated care and population health management and move away from fee-for-service payment.
"Things are moving to a population-based payment methodology that is going to be driven by the ability to manage outcomes," says Anthony D'Eredita, an executive vice president at the Advisory Board, a health care consulting company. "We have to redefine provider economics in relation to that care delivery model, which largely means pushing care from inpatient to outpatient services — and physicians are key to that."
Experts say that health plans need to support physician practices as a general strategy to promote positive reforms and to avoid the various negative effects of hospital-physician alignment.
"There is no question that physicians need to advance to more efficient and organized delivery of services, and that means we need to have physicians practicing in larger groups that can coordinate care," says Steve Shortell, PhD, dean of the University of California–Berkeley's School of Public Health. "Health plans can get involved in managing physician practices and aligning with physicians."
Jeff Goldsmith, PhD, CEO of Health Futures, says, "Private practice as an institution is in deep trouble and needs renovating. Physicians are being hit with significant payment cuts, more so than any other provider, and private practice will survive only if organized into viable economic units that can also deal with the complexity of providing care."
Some health plans are adopting strategies to support physician practices, either in reforming their procedures or in countering the incentive to give up private practice and go to work for a hospital.
WellPoint is committed to investing an additional $1 billion in primary care fees. Doctors can earn additional revenue in the form of an increase in regular payment rates, of payment for nonvisit services such as preparation of care plans, and through shared savings arrangements. In 2010, Independence Blue Cross raised its maximum incentive payments to allow doubling of base payment rates.
In February, Highmark Blue Cross created ProMed XChange to provide practice management services to independent private practices. This move is not related to ACO development; it is a response to the market clout of the University of Pittsburgh Medical Center and its health plan.
In California, UnitedHealthcare's practice management services organization, Optum, acquired the assets of a 2,300-doctor group and two smaller groups.
King primary care
These moves underscore the growing importance of doctors in the new era, especially primary care physicians, who "will play a much larger role under population health management and ACOs, much as they did in the '90s," says Paul Ginsburg PhD, president of the Center for Studying Health System Change. "Since PCPs don't practice in the hospital, there was no reason to employ them, but if hospitals will be responsible for services delivered outside the inpatient setting, then they need to work closely with these physicians."
D'Eredita agrees. "The employment race is on in primary care." To date, realignment has primarily focused on specialists who generate lucrative inpatient admissions. "It's a market preservation strategy as much as an offensive strategy to gain a regional footprint," says D'Eredita. "It's a step toward being able to manage population health as ACOs take hold and, for now, it locks in the patient base that leads to referrals to specialists who are the key to inpatient admissions."
Previously, hospitals usually courted specialists as a way to generate admissions. Some specialists sought out hospitals for lifestyle changes, financial security, and other reasons.
D'Eredita's comment indicates hospitals' dual purpose for employing primary physicians. It strengthens their geographic presence and it positions them to be involved in accountable care arrangements, which seem to be expanding rapidly.
Snowballing hospital employment of primary care physicians presents opportunities and challenges for health plans. Primary care doctors are a core component of ACOs and that may facilitate ACO development. Conversely, the well documented shortage of primary care physicians and the impending addition of 30 million uninsured people to the insurance rolls also contribute to hospitals' interest in primary care doctors. If the Affordable Care Act remains on track, that could give hospitals considerable leverage in negotiating with health plans.
Other experts acknowledge the interest in primary care doctors, but say that hospitals are still interested in specialists. "Some hospital systems have a strong focus on primary care because of the ACO trend, but they are also looking to employ specialists who might become part of other hospitals' ACOs," says David Gans, MSHA, vice president for innovation and research at the Medical Group Management Association.
Ginsburg says that hospital employment of physicians is not a universal trend, and that there are wide regional variations. "Employment should be viewed as a market-by-market phenomenon."
Gans says, "There are many other ways for hospitals to align with specialists that meet the needs of hospitals to avoid the high cost of employing doctors. They can also meet doctors' needs to avoid giving up their practices."
One alternative is co-management, an accord where the hospital and its medical staff jointly manage one of the hospital's clinical service lines.
"We are seeing co-management in cardiology, orthopedics, the neurosciences, and ob-gyn," says D'Eredita. "Co-management is a contractual arrangement with doctors that allows the hospital to work with a mixed medical staff — employed as well as private-practice physicians."
Co-management allows the hospital to establish relationships with all of the physicians in a specialty without employing them. Tying up all of the doctors is a tactic to ensure the referral of their patients.
"These arrangements are clearly different than employment situations for staff doctors because they give physicians a major decision-making role in hospital operations to improve quality and efficiency," says Alice Gosfield, a lawyer who represents many physicians, and a member of the Managed Care editorial advisory board. "Physicians in these ventures believe they can help hospitals save money because they see firsthand how much waste is present.
"The implication of co-management for health plans," continues Gosfield, "is that if it is done effectively, it may serve as the foundation for a new payment model for specialty services."
In addition to co-management, other forms of hospital-physician alignment include medical directorships, joint ventures, affiliation through independent practice associations (IPAs), leasing of a practice to a hospital, and management services organizations (MSOs), which were popular in the '90s.
A 2010 report from PricewaterhouseCoopers says, "Nearly three fourths of physicians surveyed said they are already aligned financially in some way with hospitals."
It won't be easy
Health plans should not assume that it is simple to partner with doctors. In 2011, the AMA issued its latest review of health plans. Competition in Health Insurance: A Comprehensive Study of U.S. Markets says, "New data presented by the AMA demonstrate the degree of anticompetitive market clout that some health insurers have gained through mergers and acquisitions."
The bottom line for health plans is that working with providers on ACOs may be a way to ensure the success of these projects, but ACOs are not seen as a universal solution. More direct alignment with physician practices may be another strategy.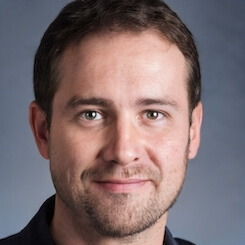 Paul Lendner ist ein praktizierender Experte im Bereich Gesundheit, Medizin und Fitness. Er schreibt bereits seit über 5 Jahren für das Managed Care Mag. Mit seinen Artikeln, die einen einzigartigen Expertenstatus nachweisen, liefert er unseren Lesern nicht nur Mehrwert, sondern auch Hilfestellung bei ihren Problemen.