Blue Cross Blue Shield of Michigan teaches effective interviewing techniques to nurses on the front lines of chronic disease
That the managed care industry relies more and more on nurse leaders (as we noted here: http://preview.tinyurl.com/nurse-execs) does not for a moment detract from recognition of the crucial role that nurses play in the trenches.
Like most health plans, Blue Cross Blue Shield of Michigan realized long ago that sustained interaction between providers and patients with chronic conditions might lead to better outcomes and lower costs.
Last year, the insurer launched a program in which nurses were taught motivational interviewing techniques, and it seems to be paying off. A recent review of nurse calls shows that the program resulted in a 46 percent increase in the use of motivational interviewing skills by the nurses. "Did our engagement rates go up as well?" asks Michelle Silvaggi, RN, director of chronic condition management and wellness programs. She hopes that future studies will provide the answer.
The wall
The program started because nurses too often ran into a wall when trying to encourage changes in lifestyles. "Nurses told their supervisors that it was challenging to get patients to buy into making changes," says Silvaggi. "Their feedback set us on a course to look at additional tools or training for nurses to help them motivate patients to make changes. It's not enough for a nurse to tell patients what they should do. The nurse has to help the patients set their own goals."
Motivational interviewing is being applied to all plan members age 18 and up who suffer from asthma, diabetes, COPD, congestive heart failure, or cardiac vascular disease. The plan has more than 4 million members, but Silvaggi does not know how many have undergone motivational interviewing.
The program involves one nurse developing rapport with one patient, and the contact can range from one to six months. "It really opens up the dialogue and gives members the chance to express how they're feeling," says Silvaggi. "They feel they're being heard." The nurses validate patients' lifestyle goals.
People make changes
"That's probably the biggest piece for our plan members," she continues. "They have this chronic disease or traumatic event going on, and to have that rapport with somebody who validates your feelings — really, anybody will feel, Thank you for being there to talk with me. You'll see people make changes and take control of their own health."
The program started with a weekend educational session for BCBSM nurses that was conducted by Bruce A. Berger, PhD, RPh, an expert on motivational coaching. However, plan officials soon realized that the nurses needed ongoing education and monitoring.
"There was no carryover," says Silvaggi, "no continuing education for the motivational interviewing."
So the plan hired HealthSciences Institute, which offers a certificate program in health coaching.
"They came in and said, We can give a really in-depth workshop on motivational interviewing, but we won't leave it there," says Silvaggi. "We'll continue to work with your team, help you create champions within your team to serve as mentors to other team members. We'll set up a monitoring system to categorize the calls and track results."
Seeing improvement
"And," she continues, "we'll make sure we're seeing improvement in the motivational skills that are being taught and in nurses' ability to effectively conduct motivational interviews with patients."
Silvaggi says that the motivational interviewing program, launched in February 2011, is vital because it is a new approach to the patient/provider dynamic. The more-than-200 participating nurses were, at first, "a little apprehensive because they thought everybody would just hang up on them."
New philosophy
"Years ago when we were in nursing school, we were taught to tell the patient, You need to do this, you need to do that. Motivational interviewing takes on a different philosophy that promotes engaging the patients, helping them be a part of their own care, helping them identify barriers to making improvements. We ask, How do you think you can move forward with these barriers that are in place?"
For example, a barrier could be that the patient is not near a fitness center to work out. The nurses would talk to the patient about how he can exercise at home.
One important skill that nurses who have gone through the training have learned is how to put the patient at the other end of the phone at ease. Most people are inclined to hang up if they aren't familiar with the caller, but Blue Cross Blue Shield of Michigan nurses have been taught that the secret word that lessens that possibility is "free." Everything being offered is part of the benefit package, so it's not free, but there's no extra cost either.
"The nurses have been taught how to have that conversation and to do the baby steps so that it's not overwhelming for the members," says Silvaggi. "But at the same time, it's an Aha! moment for the members. They're actually participating in their own care and learning how to manage their conditions."
The nurse/patient interaction is altered from the beginning. The nurse in effect is saying, I'm here to do this with you. "How do I partner with you?" says Silvaggi "The other piece that we find really helps is when we ask the members, Do you have time to talk? It kind of opens up that dialogue where it's giving them that control to say, I can't talk right now but I'm interested in this. Then the nurses would come in and say, OK, what time works best for you?"
The nurses are continually being monitored and trained. HealthSciences listens at least once a month to nurse calls, and provides tips on how they could be handled better. "We say, You did a really great job using the motivational interviewing skills. But what are some other techniques that could have been used?"
Open-ended
One of the main techniques is the use of open-ended questions that may lead the patient to give more information than could be obtained by having the nurses probe and pull for everything.
"We get a report quarterly that shows us how successful our nurses are in using open-ended questions like What do you think would help you manage your asthma? rather than in going through a checklist of what triggers asthma attacks," she says. In this way, the insurer hopes to create a population of engaged consumers, which is what health care seems more and more to be about these days.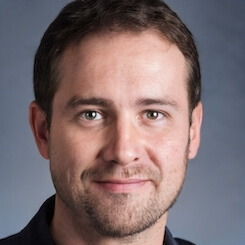 Paul Lendner ist ein praktizierender Experte im Bereich Gesundheit, Medizin und Fitness. Er schreibt bereits seit über 5 Jahren für das Managed Care Mag. Mit seinen Artikeln, die einen einzigartigen Expertenstatus nachweisen, liefert er unseren Lesern nicht nur Mehrwert, sondern auch Hilfestellung bei ihren Problemen.