Eight-week course aims to instill in patients the skills to manage their chronic disease over the long haul
"In the perfect world," says Kathryn Creech, a vice president at Humana, "health care companies could deliver an assistant or a one-on-one coach to everyone. But we know that would be cost prohibitive. So what we attempt to do here is to give these members tools and support and encouragement so that they gain the confidence and knowledge to take care of themselves more effectively."
She's talking about members with diabetes and a program Humana launched last month called My Diabetes Path. It's an eight-week instructional effort that teaches enrollees how to track medication, diet, and exercise. It helps diabetics first learn the key measures they need to track, and then figure out the best ways to track them.
Humana holds out a lot of hope for My Diabetes Path, which was created by the vendor dLife Healthcare Solutions, because of promising returns from a pilot (of the same name) that it launched in August 2011 for about 18,000 members of its Medicare Advantage plans. Based on claims from enrolled members versus a control group, the pilot delivered:
7 percent improvement in LDL screening
9 percent improvement in blood sugar screening
7 percent improvement in eye exams
6 percent improvement in kidney disease monitoring
This helped with both HEDIS scores, as well as Medicare Star ratings.
Interest has been keen, with open enrollments since the expanded launch of the program coming in at 20 percent above goal, says Adam Kaufman, PhD, dLife's general manager. "With Humana, we have rolled out a program that provides digital and print-based content that address the program members' specific needs for their diabetes self-management. For example, recipes, fitness regimens, insulin management, expert Q&As, as well as support through an online community."
Diabetics, especially older diabetics, wrestle with a lot of issues, including sticking to a medication regimen and dealing with comorbidities. "Members deal with their sugar levels every day," says Marie Dieudonne, the program manager for My Diabetes Path at Humana. "They deal with diet. They deal with their ability to manage how they feel during the day. What we try to do with this program is highlight those different items that can help them manage. From what they eat to how they manage their medications. We offer the ability for the member to use the program the way he or she feels works best — different approaches like online, print, and sometimes online or print. Also, online the member can find literally hundreds of resources, from newsletters to how-to's to recipes. Focus on the topics that may be most important to any individual."
On the Web
When members complete the program, Humana asks them for an assessment through which the plan obtains self-reported data on behavior improvement and also feedback about the program itself. Even though the program has a prescribed length, members always have access to the My Diabetes Path Web site. They can communicate with others in the online community and continue to receive newsletters and recipes.
The first step is letting the member know it's available. Humana has a multi-faceted enrollment strategy for My Diabetes Path that includes voice-activated technology, direct mail, and referrals from other clinical programs, as well as physicians.
"Eight weeks was important because we want to get information out pretty quickly, but not all at one time," says Dieudonne.
Creech adds that, "You have to have them long enough to make a difference. You don't want to say we're enrolling you in a three-month course because it makes people nervous about a commitment. So you're trying to find a sweet spot where 'wow that looks like I can manage that.' Eight weeks gives us enough time to really build a relationship with them and get them moving."
Kaufman hopes that the program benefits from his time as an economics professor at the University of Southern California, where he taught incentive theory. "How do financial rewards get built into programs? My opinion as an economist, and also as someone who's spent almost a decade building behavioral change programs, is that the thing that really drives long-term, sustainable change is providing highly targeted information in a manner that fits into their lifestyle easily and seamlessly."
Cumulative effect
For people with diabetes, especially, there are thousands of little behaviors that don't mean much alone but that cumulatively create a poor outcome. "It's about helping them figure out why they don't test their blood glucose," says Kaufman. "Why don't they eat healthier? What is it that's keeping them from finding the support they need? Economic incentives are very good at changing single behaviors. If you wanted someone to get an exam, economic incentives can work. If you're worried about starting therapies, economic incentives can work. However, they end up not being particularly powerful or they end up being too costly when you're talking about long-term behaviors that are everyday behaviors."
Kaufman says ask 100 diabetics why they don't test and you'll possibly get 100 different answers. "We help them find the clue to overcoming that," he says. He likes to tell the story of a man in his 60s who was in a dLife program at Geisinger Health Plan. He'd dealt — or, rather, hadn't dealt — with his diabetes for a long time. One of the elements of the diabetes program is showing film clips of people coping with the disease. One features snowboarders on a ski slope stopping to take their glucose measurement. (Video can be found here: www.dlife.com/hcs).
"He said, 'It wasn't until I saw those skiers that I recognized that it's OK to have diabetes. A lot of people have it. I just have to be able to deal with it.' I don't think we would ever be able to guess that that older gentleman from rural Pennsylvania would have been impacted by snowboarders on a slope. But that was what it took for him to get the sense that he doesn't have to have a barrier to test it."
Catch them early
Creech is quite aware that many view patient self-management as the magic bullet in health care. "I think we're all pretty good at managing people once they hit the hospital. Once they're acutely ill. But the real opportunity that we see and believe that we're taking significant action on is getting them before they get significantly ill. And helping them manage their conditions, improve their health, improve their well-being. That's really the focus for us."
She says that with My Diabetes Path, Humana's Medicare members gain insightful and usable tools and information that
Reaches them before they become seriously ill — to avoid painful, expensive catastrophic care
Provides support to make the behavior changes that could improve members' health for the long term
Reduces costs while improving members' daily life with diabetes
Diabetes, after all, means a lifetime of chronic disease management. "We give people the opportunity for better managing themselves," says Creech. "We first focus on getting people to understand their numbers. Know what their glycated hemoglobin (HbA1c) is. Know what their LDL is. Know what their blood pressure is. Know what an appropriate target is. And know what steps they should be taking to reach that target. That's really how we measure progress. Were we able to engage the member in addressing their numbers if you will and closing gaps? And the gap might be 'I've never had an A1c' or 'the last one I had was six years ago. I will get that now.' The most difficult part, I'll admit, has been for the member to make long-term changes in behavior. And that's what we're really trying to achieve."
---
Our most popular topics on Managedcaremag.com
---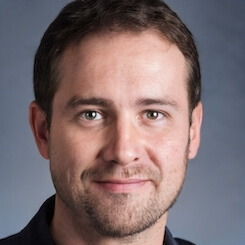 Paul Lendner ist ein praktizierender Experte im Bereich Gesundheit, Medizin und Fitness. Er schreibt bereits seit über 5 Jahren für das Managed Care Mag. Mit seinen Artikeln, die einen einzigartigen Expertenstatus nachweisen, liefert er unseren Lesern nicht nur Mehrwert, sondern auch Hilfestellung bei ihren Problemen.