Unimpressive performance combined with the dangerous shortcomings of older medications keeps insurers wary.
Two new medications approved this summer are pharma's latest attempt at a wonder weight loss drug in a class where the performance of past agents has been awful. Several, most famously fenfluramine and sibutramine, were yanked for major safety reasons. Only a couple of agents remain on the market, and one of them, orlistat, which blocks absorption of fats in the GI tract, is known for stinky, slimy bowel accidents at embarrassing times.
In addition to having safety problems, these agents have not been able to significantly reduce weight over a long period of time. None can match the spectacular performance of the television series The Biggest Loser, whose latest winner lost 199 pounds, or Subway's nutrition program star, Jared, who lost 245 pounds and kept it off for 10 years.
It's no wonder that pharmacotherapy for weight loss has been off the radar screen of employers, health plans, PBMs, and Part D plans, which generally exclude anti-obesity agents from their formularies.
Shunned, overlooked
Because of lack of evidence, weight loss medications are shunned by the latest U.S. Preventive Services Task Force recommendations for screening and managing obesity. They are also absent from the 2012 American Diabetes Association (ADA)standards of care. Those standards include a recommendation for bariatric surgery, but they do not mention weight-loss medications.
In spite of this, drug manufacturers still have the courage to try to develop a successful magic pill. They see a gold mine in the more-than-60 percent of Americans who are overweight and the 34 percent who are obese.
Their efforts are supported by consumers who time and again have shown they are willing to pay for weight-loss agents as an alternative to doing real work to lose weight. The National Heart, Lung, and Blood Institute reports that 14 million prescriptions were filled for fenfluramine in the year before fen-phen-related death risks surfaced.
Initially the sales of Alli, an over-the-counter version of orlistat, zoomed, but now sales have tanked to the point that GlaxoSmithKline is trying to sell the product line to another company.
It's been 13 years since a new weight loss pill entered the market, but this summer the FDA approved two new agents, Belviq (lorcaserin) and Qsymia (a combination of phentermine and topiramate). The manufacturers hope they will be well received, but they face huge hurdles in landing a preferred spot on drug formularies.
The question that pharmacy benefit executives must answer is whether these new medications offer the potential to safely and effectively improve clinical measures in diabetes and cardiovascular disease over the long term.
Experts say that based on the past sensational history of deaths and other safety problems that have plagued weight loss medications, safety is likely to be more important than efficacy in determining both the initial and long-term success of Belviq and Qsymia.
Scary past, nervous future
Fenfluramine and sibutramine, which are off the market, had valvular, heart attack, and stroke problems. Orlistat, which is still on the market, has recently been linked to severe liver disease. These widely publicized problems are still fresh in the minds of prescribers, and they may influence their opinions about the safety of Belviq and Qsymia, both of which have cardiovascular warnings. Belviq has a warning for valvular heart disease and Qsymia has a warning for increased heart rate.
Qsymia has 10 postmarketing requirements, including a long-term study of the risk for heart attack and stroke.
Both medications have other contraindications and warnings. Belviq has a contraindication for pregnancy. Qsymia's contraindications are pregnancy, glaucoma, and hyperthyroidism. Qsymia also has a warning for increased heart rate. Belviq has warnings for serotonin syndrome and valvular heart disease.
Qsymia is restricted by a REMS (risk evaluation and mitigation strategies) program that educates prescribers and patients about pregnancy prevention and the increased risk for birth defects. Under the REMS program, distribution of Qsymia is restricted to mail-order pharmacies, which must send patient education materials with each new or refilled prescription.
Do they work?
After safety, efficacy is the next big question. Belviq and Qsymia are intended for adults with a body mass index (BMI) of 30 or a BMI of 27 plus weight-related comorbidity such as hypertension or type 2 diabetes, and both are to be used in conjunction with diet and exercise programs. The FDA recommends that they be discontinued after 12 weeks if weight-loss milestones are not reached.
The two have met the FDA's primary efficacy requirement, which is either of these:
The difference in mean weight loss between the active-product and placebo groups is at least 5 percent and is statistically significant.
The percentage of subjects who lose ≥5 percent of baseline body weight in the active-product group is at least 35 and is approximately double the percentage in the placebo-treated group. The difference between groups must be statistically significant.
These benchmarks were established in the FDA's 2007 draft guidance for weight loss medications. Since drug development takes many years, it would be inappropriate for the FDA standards to change frequently, but standards of practice are evolving constantly, usually toward more demanding performance requirements.
This either/or approach allows for modest weight loss as long as it is widely achieved in the study population, but it doesn't necessary mean the drug will measure up to the performance standards of recognized clinical organizations as they implement changes from constantly evolving clinical practice.
Benchmark
As a case in point, the ADA repeatedly recommends a 7 percent reduction in weight and 150 minutes of activity per week as a core part of managing diabetes.
The average weight loss (change from baseline) for Belviq in nondiabetic patients was 5.8 percent. The average weight loss for diabetic patients was 4.5 percent.
Belviq's edge over the placebo-treated group was only 3 to 3.7 percent, which is below the FDA's 5 percent benchmark. Belviq was approved because it exceeded the FDA's second measure, where at least 35 percent of patients lose 5 percent of their baseline weight.
With Belviq, about 47 percent of nondiabetic patients lost at least 5 percent of their body weight and 22 percent lost at least 10 percent.
In people with type 2 diabetes taking Belviq, about 38 percent of patients lost 5 percent of their body weight and 16 percent of patients lost 10 percent.
2 head-to-head trials
Qsymia outperformed Belviq on all measures related to weight loss, and its performance exceeded the ADA's recommendations.
In the larger of its two clinical trials covering obese patients and overweight patients who have diabetes, patients on Qsymia's lower approved dose lost 7.8 percent of baseline weight, and patients on the higher approved dose lost 9.8 percent.
With the lower dose, 62 percent and 69 percent of patients lost at least 5 percent of their body weight; with the higher dose, 37 percent and 48 percent lost 10 percent of their weight.
While Qsymia in particular has demonstrated impressive weight loss, intensive lifestyle interventions by themselves are also proving effective. The ADA says that the one-year results of the intensive lifestyle intervention in the Look AHEAD study show an average 8.6 percent weight loss, significant reduction of glycated hemoglobin (HbA1c), and reduction in several cardiovascular disease risk factors, with benefits sustained at four years. The Look AHEAD study is designed to determine whether long-term weight loss will improve glycemia and prevent cardiovascular events in subjects with type 2 diabetes.
A June report from the U.S. Preventive Services Task Force on management of obesity concluded, "There is also benefit to offering or referring obese adults to intensive behavioral interventions to improve weight status and other risk factors. "The report says that nutrition, exercise, and behavior interventions are now the only way of managing obesity," says David Grossman, MD, a member of the U.S. Preventive Services Task Force that issued a June report on management of obesity.
"We found that 12–26 interventional sessions per year appears to be the number to have the right effect. That can result in a consistent 6 percent weight loss."
What's the effect?
"While they [Belviq and Qsymia] have demonstrated an ability to reduce weight in a short period of time, the questions are, Is that weight maintained over the long term, and Have they demonstrated a correlation with cardiovascular outcomes," says David Lassen, PharmD, chief clinical officer at Prime Therapeutics.
Pharmacy benefit sponsors are not interested in treating obesity for obesity's sake; they are interested in improving the outcomes in weight-related comorbidities such as diabetes and cardiovascular disease.
The FDA and pharmacy benefit managers are looking for improvements in blood pressure and pulse rate; lipids; fasting glucose, insulin tolerance, and HbA1c levels in type 2 diabetics; and waist circumference.
The most significant comorbidity improvements in the trials of the two new medications were Belviq's 0.9 percent baseline reduction in HbA1c and a 27.4-point baseline reduction in fasting glucose, both statistically significant compared to the placebo group. These improvements were results at one year, and Lassen says they need to be maintained over an extended period.
Both are intended for adults with a body mass index of 30 or a BMI of 27 plus weight-related comorbidity like hypertension or type 2 diabetes. Both are to be used in conjunction with diet and exercise programs and discontinued after 12 weeks if weight does not start to decrease.
Who will pay?
Yet another major hurdle the drug manufacturers face and a factor that pharmacy execs must consider is acceptance by employers, the primary sponsor of pharmacy benefits. "Large self-funded employers usually have not covered weight loss medications," says Helen Darling, CEO of the National Business Group on Health.
Relying on weight-loss medications for vanity reasons or as the easy way to lose weight is counter to a core objective of employer wellness programs.
Weight-loss medications are also missing from the standard formularies of health plans and Medicare Part D formularies.
"They are excluded for several reasons," says Darling. "The adverse events and safety issues of past medications are important."
Equally important, Darling adds, is that large employers are going in a different direction. She says large employers are deeply committed to the concept of personal responsibility for a healthy lifestyle. They are directly supporting employees with onsite weight-control programs, health coaching, and changes to cafeteria menus. They are also nudging employees toward healthy lifestyles with mandatory health assessments or with positive and negative incentives tied to employee contributions to health insurance premiums.
Large employers are also concerned about costs. "Any medication for weight control will be highly used and will be expensive. The question of expense is one that we cannot ignore," says Darling. "Employers wisely fear that the medication will be used routinely by people who want to lose a few pounds."
Relying on weight loss medications for vanity reasons or as the easy way to lose weight is counter to a core objective of employer wellness programs. "There is a worry that instead of changing their lifestyle, people will come to rely on medical interventions," says Darling.
Experts agree that combating obesity is not simply a matter of taking a pill every day. "The management or prevention of obesity is complicated and the role of medications is limited," says Grossman. "Environmental, lifestyle, and other factors play a larger role. Primary prevention and management must have a strong community component," he says. "It's as much an environmental health problem as a medical problem."
Statements on the FDA's Consumer Updates Web page announcing Belviq and Qsymia may be undermining employers' obesity efforts. The FDA stresses the long-term use of the new agents: "These prescription medications would be taken for the rest of a person's life." A quotation attributed to an FDA deputy director reads, "Qsymia and Belviq are … lifelong therapies in patients who respond to and tolerate them." The FDA does not even mention the importance of diet and exercise.
Lifelong use is troublesome because neither medication has been proven safe and effective in the general population over an extended period.
Some hope
Both new agents face an uphill battle. Behavioral interventions are the first line treatment for obesity, and research is showing that more intensive interventions have a positive effect on comorbidities.
In most cases pharmacotherapy is not even second-line therapy for obesity. It is not recognized by the American Diabetes Association or the U.S. Preventive Services Task Force. In part this is because safety concerns led to withdrawal of anti-obesity medications or undesirable side effects caused patients to stop using them.
There are developments that may provide an opportunity for the new medications to establish a place for themselves. Lassen says that a factor that may stimulate interest in Belviq is that it offers a new mechanism of action in this class. It targets the serotonin 2C receptor, which is associated with obesity and diabetes.
Some employer interest
"A very small number of employers are starting to reconsider their position on excluding weight loss drugs," says Lassen. "The specific reasons vary, but the employers that are interested see the need to consider new approaches."
Lassen says that carefully designed utilization management programs with specific coverage indicators and established performance milestones can promote effective therapy and control costs.
More like this
New Generation of Anti-Obesity Pills Slow to Obtain Coverage
Aetna Includes Medications In Weight-Loss Strategies
Meetings
| | | |
| --- | --- | --- |
| Medical Devices Summit | Boston, MA | February 19–20, 2015 |
| 3rd Annual Summit to Improve Adherence and Enhance Patient Engagement | Philadelphia, PA | March 9–10, 2015 |
| Value-Added Solutions for Enhanced Customer Experience | Philadelphia, PA | March 9, 2015 |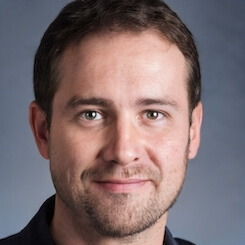 Paul Lendner ist ein praktizierender Experte im Bereich Gesundheit, Medizin und Fitness. Er schreibt bereits seit über 5 Jahren für das Managed Care Mag. Mit seinen Artikeln, die einen einzigartigen Expertenstatus nachweisen, liefert er unseren Lesern nicht nur Mehrwert, sondern auch Hilfestellung bei ihren Problemen.