The program is not for everyone, but patients who qualify appear to have superior outcomes and lower costs
A concept that challenges the conventional wisdom that the hospital is the best site of care for acutely ill patients has passed a real-world examination by New Mexico's largest provider of health care, Presbyterian Healthcare Services. Its two-year study of Hospital at Home shows what you can accomplish when you keep sick patients in their own homes instead of admitting them to a hospital for acute inpatient care.
For starters, provided the patients receive high-quality hospital-level care at home, you get savings of 19 percent compared with traditional inpatient care for carefully selected patients, such as those experiencing exacerbations of chronic obstructive pulmonary disease (COPD) or heart failure (See "Primary Diagnoses of Patients Admitted to Hospital at Home,").
Primary diagnoses of patients admitted to Hospital at Home
Most patients were admitted from an emergency department. See main article for description of the program, conducted by Presbyterian Healthcare Services in New Mexico.
Source: Cryer L, et al. "Costs for "hospital at home" patients were 19 percent lower, with equal or better outcomes compared to similar inpatients." Health Aff (Millwood). 2012;31(6):1237–1243.
And you get comparable and sometimes better outcomes, too, along with happier patients. Administrators at Presbyterian published their findings in the June 2012 issue of Health Affairs.
Bruce Leff, MD, an internationally known geriatrician and co-author of the Health Affairs article, has been refining and championing Hospital at Home with his colleagues at Johns Hopkins University School of Medicine for nearly two decades.
About Bruce Leff, MD
Bruce Leff, MD, is a professor of medicine at the Johns Hopkins University School of Medicine, director of the school's Center on Aging and Health–East, and director of its program in geriatric health services research. He holds a joint appointment in the department of health policy and management at the university's Bloomberg School of Public Health, where he also is a member of the Health Services Research and Development Center and the Lipitz Center for Integrated Health Care. In addition, he is president of the American Academy of Home Care Physicians.
"It's nice to see something you've been thinking about in your office for a long time finally bubble up and affect people in a positive way," he says.
"Our work initially was inspired by two observations," Leff says. The first was that some patients who truly needed hospital care would refuse to go. They gave many reasons — the food, the way patients are treated in a hospital, their fear of developing complications.
"The second was that we saw many patients who had been admitted to a hospital and should have been easily treated but came out much worse for the wear. They'd develop delirium, they'd fall, they'd experience adverse drug reactions, they'd acquire nosocomial infections. This made us leery of putting patients in the hospital."
So they started looking for a better way.
Key components of Hospital at Home
Coordinated hospital-level care
Physician visits, at least once daily, and 24-hour coverage
Nursing visits, once or twice daily
Telehealth nurses providing remote support
Telehealth unit in patient's home
Blood pressure monitor
Stethoscope
Oximeter
Glucometer
Video connection
Transportation
Portable diagnostic vendor services
ED interface, for most admissions
Billing and reimbursement services
Clinical standards and orders
After developing and testing the concept in the middle and late 1990s, in the early 2000s Leff and colleagues conducted a national demonstration and evaluation study of the Hospital at Home concept and published the results in Annals of Internal Medicine. In contrast to earlier models that looked at outpatient intravenous infusion as an alternative to inpatient infusion or that compared early discharge with longer stays, Leff's pilot program was the first in the United States to completely substitute care in the patient's home for acute inpatient care. Intrigued by the article, executives at Presbyterian decided to pursue Hospital at Home to see if it would benefit its members. At first, Hospital at Home was open only to Medicare Advantage and Medicaid patients covered by Presbyterian Health Plan, but it later was opened to people with commercial coverage.
An integrated health care system, Presbyterian offers a nurturing fiscal environment for Hospital at Home. That is, in an integrated system, hospital administrators have an incentive to keep patients out of their beds. Elsewhere, however, most hospital administrators in the fee-for-service world remain eager to fill their beds. One person's savings is another person's lost revenue. Increased bundled payments and capitation will change the incentives.
Spreading the word
Leff's work now is focused on disseminating the model, whose use requires payment of a licensing fee. So far, besides Presbyterian, the concept has caught the attention of the Veterans Health Administration, which has Hospital at Home programs at medical centers in Oregon, Louisiana, Pennsylvania, Connecticut, Idaho, and Hawaii. Programs also have been launched in Canada, Israel, the U.K., and Australia. Leff says he's working with several other integrated health systems in the western United States, and safety net hospitals in the South, to help them implement Hospital at Home.
In the state of Victoria in southeastern Australia, a Hospital at Home program (Down Under, they call it Hospital in the Home) has been offered as a voluntary alternative to inpatient care at public hospitals since the 1990s. An official there claims that without Hospital in the Home, Victoria would have needed a new 500-bed hospital by now, at a cost of $500 million to $1 billion (Montalto 2010).
One important place where the idea has been slower to catch on, however, is in the corridors of the Centers for Medicare & Medicaid Services (CMS). Given the number of Medicare-age Americans with common conditions that might be amenable to Hospital at Home (see the graph below), you might think CMS would be eager to apply the concept to high-cost Medicare enrollees to reap major savings. That hasn't happened yet.
Discharges of patients ages ≥65 years with heart failure, pneumonia, COPD, or UTI as the first-listed diagnosis, 2008–2009
Patients ages ≥65 years with these common first-listed diagnoses were discharged 2.3 million times in 2008–2009 from four nonfederal short-stay hospitals. It has been estimated that one quarter to one third would be eligible for Hospital at Home.
Source: National Center for Health Statistics. Health, United States, 2011: With Special Feature on Socioeconomic Status and Health. Table 104. Discharges in nonfederal short-stay hospitals, by sex, age, and selected first-listed diagnosis: United States, selected years 1990 through 2008–2009.Hyattsville, MD; 2012.
"Lots of people at CMS know about our work, but there's a certain hesitation on their part to create new payment codes [to enable traditional Medicare to pay Hospital at Home]," Leff says, adding that regulatory definitions of "hospital care" are also a factor. "We could have the same outcomes here as in Australia," he says, "because the evidence supporting Hospital at Home is far more robust than the evidence for other programs that are reimbursed and other innovations that CMS is currently championing.
"Why CMS is so slow to move on this is a mystery to me. There is, in my view, an attitudinal bias that favors facility-based care rather than community-based care, i.e. Hospital, good! Community, less good!"
Leff is optimistic that Hospital at Home will be adopted more rapidly by other parts of the United States health care system. "Whether they realize it yet or not, accountable care organizations (ACOs) have a strong incentive to adopt this model," he says. "They should be doing it sooner rather than later."
A section of the Patient Protection and Affordable Care Act (ACA) addresses ACOs, which can include hospitals, as they apply to Medicare fee-for-service beneficiaries. Now that the act has survived Supreme Court review, and assuming that it remains unaffected in the aftermath of the election, perhaps ACOs and ACO-like entities will experience a growth spurt and adopt Hospital at Home to generate some of the shared savings they are supposed to enjoy.
But this model does not depend on the ACA.
Less is more
Patients eligible for Hospital at Home, Leff says, need to be in a hospital but don't require high technology or specialty consultation and meet previously developed and validated medical safety criteria. He and his co-authors attribute the 19 percent reduction in costs for caring for such patients at home to shorter lengths of stay (mean LOS 3.3 days vs. 4.5 days for an inpatient comparison group) and fewer tests. Leff says the shorter LOS was largely a consequence of less unnecessary testing.
"Typically a patient who is admitted to a hospital is seen by multiple specialists. One of them notices that a certain test hasn't been done in a while and decides to do it. A vicious circle follows with these supply-sensitive services, with testing leading to more testing without improving outcomes. In Hospital at Home, an MRI, say, can be arranged if a patient needs one, but being away from the technology leads to more appropriate use of it," Leff says.
It's the technology costs, not the number of admissions
Speculation that reduced use of high technology was an important reason in lowering costs for Hospital at Home Patients is supported by a new analysis of health care spending in the United States compared with other industrialized countries in the Organization for Economic Cooperation and Development (OECD) (Squires 2012). As of 2009, health spending in the United States per capita was dramatically higher than the median for this group — $7,960 (17.4 percent of gross domestic product) vs. $3,182 (9.5 percent of GDP).
The OECD members are Australia, Canada, Denmark, France, Germany, Japan, Netherlands, New Zealand, Switzerland, United Kingdom, United States. Despite outspending the rest of the world, the United States hasn't achieved better health care outcomes. According to this study, high U.S. health care spending cannot be blamed on having more hospital beds, longer hospital stays, or more hospital discharges. Compared with the OECD median, the United States has lower numbers on all these measures (2.7 vs. 3.2 acute care hospital beds per 1,000 population; 5.4 vs. 5.9 days average acute care length of stay; and 131 vs. 160 hospital discharges per 1,000 population).
Neither can high health care spending in the United States be blamed on an aging population. Compared with its OECD peers, the United States actually has a lower percentage of the population over age 65 than all but one country, New Zealand (13.0 vs. 12.8 percent). And while Americans may be fatter than everyone else, spending because of obesity probably is offset by the younger population and a lower percentage of people who smoke (16.1 percent vs. OECD median of 21.5 percent).
What does seem to drive higher spending in the United States are higher prices for physician services and prescription drugs and greater use of expensive technological devices.
Compared with its OECD peers, the United States has more imaging devices relative to the population and it uses them more often and charges higher fees for doing so.
For example, the average commercial fee for magnetic resonance imaging is $1,080 in the United States, $281 in France, and $599 in Germany; a computed tomography head scan is $510 in the United States, $141 in France, and $272 in Germany.
He suspects that improved outcomes — fewer falls, less mortality — seen in Hospital at Home patients in comparison with inpatients (See "Comparable or Better Outcomes Achieved with Hospital at Home," below) stem from many factors.
Comparable or better outcomes achieved with Hospital at Home
"Bad outcomes in older patients come from multiple causes," he says. "For example, the lower rate of falling could be due to a 75 percent reduction in delirium, keeping patients in a familiar environment, and enabling them to retain muscle function." A suspected but not-yet-proven reduction in nosocomial illnesses may lie behind the lower mortality rate seen in the Hospital at Home patients, he says.
Keys to success
Since the publication of the Health Affairs article, Presbyterian has been deluged with requests from hospital administrators nationwide for more information, according to Scott Shannon, director of finance for home health care. Some want to come onsite, while others are content with a telephone chat to determine whether Hospital at Home would be feasible at their institution. In fact, requests for information have been so voluminous that Presbyterian has had to resort to a form of triage to deal with all of them.
Melanie Van Amsterdam, MD, is the lead physician for Hospital at Home and Medical House Calls at Presbyterian. The latter cares for patients who are homebound for any reason. Physicians who serve the Hospital at Home population also make medical house calls. Van Amsterdam says the physicians who are most comfortable working in these programs are independent thinkers with experience in treating indigent patients or patients in rural settings. Those whose comfort level is lowest are hospitalists, she says, primarily because they're separated from the onsite support system to which they have become accustomed.
Physicians who thrive in these programs also have to be comfortable with a substantial amount of daily travel, Shannon notes. Albuquerque is a mixed urban and rural environment; physicians need to drive 30 to 70 miles per day to see their patients.
On the other hand, what they don't need to do is to make after-hours calls or unplanned calls. During the two-year study period, there were only 15 nursing visits and three physician visits of this nature, most of them early in the study. Van Amsterdam attributes these low numbers to good patient selection and high-quality care provided by nurses and physicians during scheduled visits.
"We try to preempt unplanned calls," she says. "If I see a patient in the morning whose condition is deteriorating, I will schedule a nursing visit for that afternoon to make sure the patient is stable throughout the night."
More general keys to success are having an integrated health plan, an existing home care program, support from high-level administrators, and a funding source, Van Amsterdam and Shannon say.
It also helps to have willing vendors — the providers of durable medical equipment and mobile diagnostics.
"The vendors know they won't make a lot of money, but they want to be associated with Hospital at Home nonetheless," Shannon says. "It's prestigious, and their involvement lets some get a foot in the door so they can serve some of our other programs."
Van Amsterdam says vendors' involvement with Hospital at Home also helps them improve their customer service because they receive direct feedback from physicians, who usually don't interact with vendors.
Looking back on her hands-on experience in providing hospital-level care for patients in their own homes, Van Amsterdam says her greatest surprise is that the program has succeeded.
"I'm not the kind of person who thinks a lot about where my career will be in five years," she says. "When Hospital at Home began, I thought, 'This will either be the best experience or the worst experience of my career.' But now I say, 'Wow! I still have a job, and it's going well.'"
For further reading
Cryer L, Shannon SB, Van Amsterdam M, Leff B. Costs for 'hospital at home' patients were 19 percent lower, with equal or better outcomes compared to similar inpatients. Health Aff (Millwood). 2012;31(6):1237–1243.
Leff B. Defining and disseminating the hospital-at-home model. CMAJ. 2009;180(2):156–157.
Leff B, Burton L, Mader SL, et al. Comparison of functional outcomes associated with hospital at home care and traditional acute hospital care. J Am Geriatr Soc. 2009;57(2):273–8.
Leff B, Burton L, Mader SL, Naughton B, et al. Hospital at home: feasibility and outcomes of a program to provide hospital-level care at home for acutely ill older patients. Ann Intern Med. 2005;143(11):798–808.
Montalto M. The 500-bed hospital that isn't there: the Victorian Department of Health review of the Hospital in the Home program. Med J Aust. 2010;193(10):598–601.
Squires DA. Explaining high health care spending in the United States: an international comparison of supply, utilization, prices, and quality. Commonwealth Fund pub 1596, vol 10. May 2012. tinyurl.com/squires1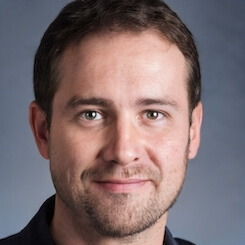 Paul Lendner ist ein praktizierender Experte im Bereich Gesundheit, Medizin und Fitness. Er schreibt bereits seit über 5 Jahren für das Managed Care Mag. Mit seinen Artikeln, die einen einzigartigen Expertenstatus nachweisen, liefert er unseren Lesern nicht nur Mehrwert, sondern auch Hilfestellung bei ihren Problemen.