Health plans are taking steps to implement this promising payment system, but it sure ain't easy
About 40 health plans are implementing bundled payment programs and working to overcome the logistical problems inherent in changing how providers are paid. The system is attractive in part because in theory, it allows payers to control costs while maintaining or improving quality. Also, it can be introduced for one procedure or one chronic condition at a time. Once health plans get experience using bundled payment with one procedure, such as a knee replacement, or one condition, such as diabetes, they can expand it to other procedures and conditions.
Since bundled payment could be one step toward a more involved payment reform effort, it may be a safe and manageable way to revise payment without asking providers to assume all the financial risk of delivering care, such as in global payment programs.
But implementation has been slower than some observers would prefer. In this interview, François de Brantes, executive director of the Health Care Incentives Improvement Institute (HCI3), explains the steps that health plans need to take — steps that some are already taking — to implement the Prometheus method of bundled payment and how they are working to link bundled payment strategies to the incentives that patients and physicians receive under value-based health care initiatives. HCI3 (www.hci3.org) says Prometheus is an acronym for "provider payment reform for outcomes, margins, evidence, transparency hassle-reduction, excellence, understandability, and sustainability."
De Brantes earlier led various programs at GE Corporate Health Care Programs, where he oversaw development of the conceptual framework and the implementation of GE's Active Consumer strategy.
He attended the University of Paris IX — Dauphine where he earned a master's degree in economics and finance. He also attended the Tuck School of Business Administration at Dartmouth College, where he graduated with an MBA. De Brantes spoke with Contributing Editor Joseph Burns.
Managed Care: Is it frustrating to understand the value of bundled payment and yet see implementation that is slow?
De Brantes: It takes time to implement bundled payment programs for many reasons, one of which is the extensive logistical impediments within health plans. In the 1990s, all adjudication of the bundles for CMS's cardiac bypass demonstration project was done manually. There were no software programs to run that system because they didn't have any way of automating bundled payment to make sure the hospitals and physicians didn't get double payment.
When we started the Prometheus implementations in 2006, there were two big issues to address. First, you couldn't write a check to any individual organization because almost no one was organized to receive payment for delivering all aspects of care. Instead, we saw that retrospective reconciliation of bundles was possible, and that's what the plans are doing today. They're manually reconciling budgeted episodes case by case, which is OK when you're dealing with a relatively low volume of episodes. But — and here's the second big issue — you can't continue to do that with a larger bundled payment program.
That's why the more advanced health plans such as BlueCross BlueShield of North Carolina (BCBSNC) and Horizon Blue Cross Blue Shield of New Jersey have acquired the Trizetto bundling product so that next year they can write bundled payment contracts with any network provider and implement a bundled payment immediately for chronic care such as asthma or diabetes or for a procedure such as hip or knee replacement without having to hire accountants and consultants to manually reconcile claims.
MC: Are you saying that once computers start doing the reconciliation, it will speed up implementation?
De Brantes: Exactly. This operational impediment was obvious to us from the beginning. That's why the Robert Wood Johnson [RWJ] Foundation approved using some of our grant funds to pay for the development of a bundling reconciliation system. We knew that without a fully automated system, health plans wouldn't be able to roll out bundled payment quickly and efficiently in large numbers.
MC: In the Rand report this year, there was criticism of bundled payment programs as being complex and taking a long time to implement. How do you address that criticism?
When you have employees and employers with different benefit designs, it's inherently going to be a lot more complex. You won't know what the problems are until you do it.
De Brantes: The report focused on our first three RWJ sites, which were challenging because we didn't know exactly what we needed to do until we actually started getting it done. RWJ recognized that we were breaking new ground. What had been done previously was procedural bundling only and was limited to a very short time frame, such as the hospital stay. Starting a bundled payment program with only the DRG — the diagnosis-related group — and the professional service payments, is fairly simple to operate.
Once you start paying for a year's worth of chronic care, it's much more complicated. Then when you add employees and employers with different benefit designs, it's a lot more complex.
In each case, you won't know what the problems are until you do it. But you don't stop because you have a problem or because it's complicated. You solve the problems and keep going. To their credit, the three pilot sites volunteered to be the guinea pigs. It was a discovery process, but the time it took for HorizonBlue of New Jersey or BCBS of North Carolina to go from a decision to do bundled payment to getting started was a matter of months and not years. The next health plans will do it even faster.
MC: Is it possible that bundled payment systems will be almost plug-and-play or is that years down the road?
De Brantes: We're getting there, and a couple of developments are happening simultaneously that will help. For the first development, we need an easier way to contract with providers and load the contract terms into health plans' claims systems. The primary method of paying providers today is to pay a percentage based on the CMS fee schedule. Plans load that percentage into the claims system, and the system applies that fee schedule to the claim, irrespective of the numbers entered by the physicians, the lab, or the hospital. Then the health plan applies its claims payment rule based on the negotiated rate. We need a similar system for bundled payment.
When a health plan negotiates with providers, the terms include stop-loss insurance, fixed amounts versus variable amounts, and other variables that require building these various parameters into the claims payment system. Once a plan completes the negotiations with providers, it needs a module that can integrate those terms fully and seamlessly into the claims adjudication system.
MC: What's the second development?
De Brantes: For the second development we want to tie the payment contract to benefit design. No one is doing that today and it's vital to making bundled payment work because employers' and health plans' benefit designs will be meaningless unless there is some link between what providers charge and what employees and plan members pay when they get care from a provider in a bundled payment arrangement.
Here's an example. Some employers and health plans are doing reference pricing for certain procedures. With reference pricing, an employer or health plan pays a certain price for a procedure, such as a colonoscopy. The price they set might be the average price or one of the lowest prices in the market. To make reference pricing work, you have to tie it to benefit design so that employees or plan members have an incentive to seek low-cost providers.
If the reference price for a colonoscopy is $1,500 and the provider charges $2,000, then the employee has the full $500 or some portion of the $500 depending on the benefit design. You can extend that system to a bundled payment contract by tying the reference price to what the provider gets paid and to what the employee (or plan member) pays as a share of that price. That way we use reference pricing the way it is intended: to activate employees to choose low cost providers or pay the difference if they choose high cost providers.
Let's say there are three providers who offer colonoscopies under a bundled payment arrangement. One is below the reference price of $1,500, one is right on the reference price, and one is above it. Knowing that my employer or health plan will pay $1,500, I can choose the best-price provider and perhaps share in the savings. If I choose the middle provider, I have no out-of-pocket cost, and if I choose the high cost provider, I pay the amount above $1,500.
MC: Could providers who have a bundled payment contract with a health plan market themselves as low-cost, high-quality providers to consumers — particularly those enrolled in consumer-directed health plans?
De Brantes: Yes, and that's a big deal. In fact, ambulatory surgery centers (ASCs) are counting on that strategy. ASCs are contracting for bundled payment with Anthem Blue Cross Blue Shield of Wisconsin and marketing themselves to employees. They want Anthem to show the prices that they offer versus the prices for the same procedure at full-service hospitals, and thus drive market share to them. Anthem is not quite at that level yet with its members. The problem is that the incentives on the consumer side need to be calibrated to match the incentives on the provider side for plans that have smart or value-based benefit designs. Consumer directed health plans, for example, could be much more refined tools. If I'm in a CDHP and have a chronic condition, the benefit design should be smart enough so that I don't get penalized for taking my meds or seeing a specialist, but on the other hand, I could be penalized if I end up in the emergency room or in the hospital for an inpatient stay.
Patients with chronic conditions in bundled payment programs should have incentives to see their primary care physicians or specialists regularly and appropriate disincentives for going to the ED needlessly.
How long will it take for these subtleties to be reflected not just in the bundle but also in the benefit design under a contracted bundled payment rate? Another 18 months? If it is, that's three years. Is that acceptable? But if we don't address these subtleties, then patients could get hit with higher-than-expected copayments and they will not be happy.
MC: Can you give an example?
De Brantes: Consider how a colonoscopy gets converted to a diagnostic procedure. In many instances not only do we see physicians doing the two lower procedures but also they take the opportunity to do an upper GI endoscopy. So what ought to be a $1,200 standard screen colonoscopy turns out to be a $4,500 episode that is three procedures. And 90 percent of these converted screening colonoscopies end up involving the removal of completely inconsequential polyps or something else that is completely benign. I am convinced that physicians know they are benign, but it allows them to bill out three codes instead of one. They can upcode on the spot.
The single biggest issue for the providers is that they don't know what their internal production costs are and have no knowledge of their external production costs.
MC: Is it fair to say that there are lessons to be learned simply from the process of implementing bundled payment?
De Brantes: Yes, absolutely. The shift to value-based payment is going to happen and so physicians and hospitals are finding that they need to reorganize themselves to accommodate that shift. The single biggest issue for providers is that they don't know what their internal production costs are and have no knowledge of their external production costs. So when Premier went through the Center for Medicare & Medicaid Innovation (CMMI) application process, for example, that enabled them to do some data analysis and we did data analysis of a fair number of facilities as well, and the lessons learned were eye-popping.
Hospitals learned that the DRG for an episode is $10,000 but the total cost over 30 days could be twice that amount. Hospital administrators believed the procedure itself was the biggest part of the expense. But they didn't know the total cost of post-acute-care: They also didn't know that there is huge variation in rehabilitation costs.
When they examined why their costs were much higher than the DRG income, they learned that physicians order a lot of services that are outside their compensation structure. With bundled payment, all costs are within their compensation structure, which means we can have conversations about the cost of supplies and implants and also the full cost of post acute care. The opportunities to shift the patient from one post-acute-care setting to another setting might help save money and improve care.
To understand the actual production costs of a particular product or service, most organizations outside of health care do activity-based cost accounting. Hospitals have never done that.
But once they make the change to bundled payment, a hospital can engage physicians in better supply chain management and better management of the post acute settings. By understanding cost accounting, they will learn what the profit margin is for a hip replacement or a knee replacement.
MC: One last question involves how or whether bundled payment and global payment can work together, or are they mutually exclusive?
De Brantes: The more I look at it, the more I feel global payment will be problematic for almost all providers, beyond the very large ones. And it's going to be highly problematic for commercial payers as well because they're contracting with large, powerful, market price-gouging provider organizations.
One of the challenges for providers that have global payment is to find a way to translate the per-member, per-month fee into something that is actionable for the line clinician. If I'm a PCP in an ACO managing Medicare patients with multiple chronic conditions, the PMPM means nothing to me. So how does the ACO motivate the PCP to do a good job managing the patients who have multiple chronic conditions?
Ultimately the concerns are the same with a global payment PMPM as they are with bundled pricing because you want to encourage the PCPs to reduce hospitalizations and ED visits. At the same time, how do you motivate the docs doing orthopedic surgeries and cardiac care? You need an internal compensation system that will work for the cardiologists and the orthopedists and it can't be purely based on productivity as it is today because most of them are paid on an RVU — relative value unit — basis. Can you solve that problem by paying them a salary? Maybe, but maybe not. And how do you make it fair because if your PCP is doing a great job managing patients with chronic conditions but your oncologists are not doing a good job, do you penalize everyone because you missed your trend rate target? Or do you pay incentives to the ones who do a good job and penalize those who don't? It's relatively easy to go to global capitation because you can pick a rate and if the providers spend less than that, then you save money. But if the physicians come in over the target and you send them a bill, the physicians will say the patients are older or sicker, there was a case mix shift, or the severity adjustment was inadequate.
It's far more complex to implement bundled pricing contracts for hip or knee replacements or diabetes, but what you get in exchange is far greater predictability.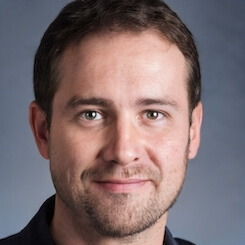 Paul Lendner ist ein praktizierender Experte im Bereich Gesundheit, Medizin und Fitness. Er schreibt bereits seit über 5 Jahren für das Managed Care Mag. Mit seinen Artikeln, die einen einzigartigen Expertenstatus nachweisen, liefert er unseren Lesern nicht nur Mehrwert, sondern auch Hilfestellung bei ihren Problemen.