Stribild, a four-drugs-in-one agent, makes a once complex drug regimen more manageable with better outcomes
A landmark publication from the World Health Organization in 2003, Adherence to Long-Term Therapies, Evidence for Action, brought to light the fact that adherence to long term therapy is not just a problem in the United States but is a worldwide problem. HIV demonstrates this challenge more than many other diseases. The report states that "resistance of the virus to antiretroviral agents has been linked to lower levels of adherence." This is a logical conclusion because exposing HIV to low levels of antiviral agents can result in incomplete kill rates, resulting in the ability of the virus to mutate.
The report also noted that "in studies of therapy-related interventions, the main barriers to adherence were found to be the dose frequency and incidence of side effects." The report goes on to state that "poor adherence to long-term therapies severely compromises the effectiveness of treatment, making this a critical issue in population health both from the perspective of quality of life and of health economics."
The report also points out that adherence is simultaneously influenced by several factors, is a dynamic process, and requires a multidisciplinary approach. Perhaps most important, "increasing the effectiveness of adherence interventions may have a far greater impact on the health of the population than any improvement in specific medical treatments."
Now, a four-ingredient combination treatment is set to improve patient adherence. Although this combination treatment might address adherence, cost remains a chief obstacle.
The drug is Stribild, a combination of four separate chemical entities in a single dose taken with food once a day. Immediately after it was cleared by the FDA and the wholesale acquisition price (WAC) was announced — $28,000 per year — Gilead Sciences, the manufacturer, came under fire from numerous HIV activist organizations that had asked the company before the launch to offer Stribild at a reasonable price.
Stribild carries a significantly higher price than its comparator, Atripla ($21,000), and is slightly higher than Truvada ($26,200), the other comparator. Atripla is also a Gilead product co-marketed with Bristol-Myers Squibb.
The announced price is also certain to raise the ire of state assistance programs as well as managed care companies, which are carrying much of the burden of treating HIV members.
Commitment to HIV
Pharmaceutical companies have demonstrated a significant commitment to HIV since it was first described in the 1980s. In just a few short decades, more than 30 medications in four different classes have been discovered, developed, and made available to patients in the United States who are suffering from HIV infections. These include:
Two types of reverse transcriptase (RT) inhibitors, which interfere with a critical step in creating the RNA of the virus: nucleoside/nucleotide RT inhibitors and non-nuclease RT inhibitors
Protease inhibitors that interfere with the protease enzyme needed to create the actual HIV particles
Fusion/entry inhibitors that interfere with the ability of the virus to fuse and subsequently enter the host cell
Integrase inhibitors that block the ability of HIV to integrate into the host cell
Initially, HIV regimens were complex and difficult to administer as well as rife with adverse events, all leading to adherence challenges. These challenges were even more formidable in specific subpopulations such as users of intravenous drugs.
Labeling
This single pill is described in its labeling as a combination of elvitegravir 150 mg, an integrase strand transfer inhibitor; cobicistat 150 mg, a pharmacokinetic enhancer for the elvitegravir; and two nucleoside analog HIV-1 reverse transcriptase inhibitors (emtricitabine 200 mg nucleoside analog and tenofovir disoproxil fumarate 300 mg neucleotide analog). It is indicated as a complete regimen for the treatment of HIV-1 infection in adults who are antiretroviral-treatment-naïve, a population that the CDC estimates to be about 50,000 in the United States.
Stribild has a black box warning that addresses concerns about lactic acidosis, severe hepatomegaly with steatosis, and post-treatment acute exacerbation of hepatitis B. The safety and efficacy have not been established in patients co-infected with HBV and HIV-1. The warning also describes concern about use in patients with impaired renal function.
Stribild is also accompanied by a very long list of contraindications when coadministered "with drugs that are highly dependent on CYP3A for clearance." Some of the more common ones are the herbal product St. John's wort, statins, and high-dose sildenafil. Since Stribild is a complete regimen, it should not be co-administered with other antiretroviral agents because of the possibility of overdose. There is also a very long list of "caution" drugs where the blood levels of Stribild or a co-administered drug may increase or decrease. This characteristic makes Stribild an ideal candidate for the automated drug interaction programs used by pharmacy benefit managers.
Components of Stribild have been associated with bone mineral density reduction, fat redistribution, and immune reconstitution syndrome — an inflammatory response to indolent or residual opportunistic infections such as Mycobacterium avium, cytomegalovirus, Pneumocystis jirovecii, and tuberculosis.
Stribild has not been studied in pregnant women or pediatric patients under age 18. It has been demonstrated in both rats and women that components of this drug are secreted in milk. The most common adverse reactions include nausea (16%), diarrhea (12%), headache (7%), and abnormal dreams (9%).
The efficacy of Stribild was studied in two randomized double-blind, active-control trials, Study 102 and 103. Study 102 involved 700 patients, randomized 1:1 to receive either Stribild or Atripla, a triple drug combination for naïve HIV-1 patients that contains two of the same substances in Stribild (emtricitabine and tenofovir DF) as well as efavirenz.
Study 103 involved a 1:1 randomization of 708 patients who received either Stribild or atazanavir plus ritonavir plus the branded combination drug Truvada, which contains emtricitabine and tenofovir DF (both of which are in Stribild at the same dosage).
In both studies, Stribild was equal to or slightly better than the comparator regimen in the primary and secondary endpoints of virologic success and discontinuation because of to adverse event, death, or some other reason.
Thus, this once-per-day, four-drug combo promises to improve the adherence to HIV therapy.
Its pricing may be a challenge, but one bright spot is the rapidly approaching availability of a number of generic HIV drugs in the next several years, something that is certain to continue to be a topic of Tomorrow's Medicine!
Thomas Morrow, MD, is the immediate past president of the National Association of Managed Care Physicians. He has 24 years of managed care experience at the payer or health plan level. Contact him at [email protected]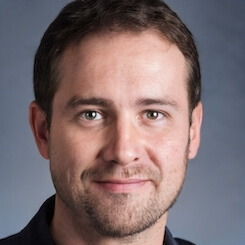 Paul Lendner ist ein praktizierender Experte im Bereich Gesundheit, Medizin und Fitness. Er schreibt bereits seit über 5 Jahren für das Managed Care Mag. Mit seinen Artikeln, die einen einzigartigen Expertenstatus nachweisen, liefert er unseren Lesern nicht nur Mehrwert, sondern auch Hilfestellung bei ihren Problemen.