In the world of pharmacy benefits, health plans and PBMs have generally done a good job of meeting customers' needs — the needs of employers. Costs have been brought under control, financial transparency has improved, benefit designs are flexible, and adherence programs are becoming more effective.
There is, however, one glaring exception — specialty pharmacy.
According to the work of the Midwest Business Group on Health (MBGH), health plans and PBMs have considerable work to do to meet employers' expectations — and those expectations are simply the same ones that exist for traditional pharmacy.
In the dark
A 2011 MBGH national survey of employers, conducted with other employer health coalitions, found that 78 percent of respondents had a low-to-moderate understanding of specialty pharmacy.
"They are often in the dark. They do not get reports on costs, they do not fully understand benefit design, or they are not fully aware of efforts to improve therapy management," says MBGH Vice President Cheryl Larson.
A recent report by Buck Consultants says 33 percent of employers in its survey did not know the portion of overall drug expenditures attributable to specialty medications.
If self-insured employers, which directly bear the cost of specialty medications, don't know much about specialty, fully insured employers who commonly use a broker and do not interact with their health plan directly may know even less.
MBGH and other employer health coalitions are working to identify employers' needs, their progress in becoming more sophisticated, and what employers are finding as best practices. MBGH has latched onto one activity that it widely recommends to employers and to vendors.
MBGH is also developing an employer toolkit that it plans to offer to all employers without cost.
Deeper problems
While lack of information is pervasive, there is a deeper issue. "In many cases, but not all, PBMs and health plans have been focused on a traditional pharmacy benefit strategy. They have not treated specialty pharmacy any differently" says Larson.
"As an indicator, when we asked employers what their specialty plan design was, almost 30 percent said it was a special tier with coinsurance or copayments, so the focus has been on tiers and formulary design and less on carving it out with special emphasis on issues unique to specialty," says Larson.
The Buck survey says 58 percent of respondents use the same participant cost-sharing arrangement for specialty drugs as they used for traditional medicines.
Taking charge
Employers are not waiting for health plans to take charge. "The history of traditional pharmacy has shown that employers have led many of the innovations in traditional pharmacy," says Larson.
"We are finding that large employers are carving out specialty pharmacy because they want something more progressive and at a higher level. Employers recognize that having the right vendor and the right management will have the best outcomes and cost."
The sophisticated employers in MBGH's survey were asked to list three items they consider to be the most effective tools for specialty programs:
implementing case management
requiring prior authorization
attempting to control drug utilization.
Holistic approach
"Case management is a holistic approach, broader than adherence efforts and traditional disease management," says Larson. "We highly recommend, regardless of how an employer gets specialty coverage, that case or care management be included."
Employers expect that case management will improve treatment compliance, adherence, and management of chronic conditions.
Larson says oral and self-injected medications will make case management more important as time goes on, says Larson.
The Buck employer survey says that 35 percent of respondents listed coordination with case managers as an important tool in specialty programs.
Diplomat Specialty Pharmacy is seeing a demand for case management. "It's an expanded form of disease management that also has elements of utilization management," says Atheer Kaddis, PharmD, senior vice president.
"It's not only managing the drug but also getting information from prescribers on diagnosis, other treatments, where referrals are going, location of service, and other drugs being used," says Kaddis.
Kaddis cautions health plan managers to not go overboard. "There's a balance; case management is largely collecting info and providing info back to prescribers. It's being a facilitator rather than intervening in care."
It will be interesting to see how case management unfolds. The major pharmacy benefit managers are gearing up for expanded therapy and case management with software that captures clinical information and integrates it with pharmacy data.
That will put them in a position to offer case management services. Some health plans are trying to integrate traditional pharmacy data into their disease management programs, but it is unclear whether they are capturing data on specialty medications, particularly those administered under the medical benefit.
Toolkit
MBGH's main approach to educating employers about specialty pharmacy is a toolkit that is being rolled out in sections. The first section — specialty pharmacy 101 — helps companies understand the basics, trends, economics, and low-hanging fruit in terms of saving money.
The second and third sections, due out in the first half of 2013, cover benefits and contracting and have sample contract language, a sample request for proposals, and reporting requirements. After the toolkit is released, MGH plans to begin working directly with employers to pilot new initiatives for specialty pharmacy.
Rapid change
MBGH is addressing specialty pharmacy broadly, but it is a dynamic sector that poses management challenges.
"New products, new drug mix, price increases for existing and new medicines, and higher utilization are driving growth that is tough to control," says Kaddis.
"Drug mix is influenced by the pipeline. In 2011, 16 of the 30 new FDA approvals were specialty medicines. As new specialty drugs establish a larger foothold in a class their use tends to increase.
"New specialty drugs are also priced at a premium — often 10 to 20 percent — in comparison to existing drugs, even if they are only slightly different. And if utilization of an existing drug drops off, it is not uncommon to see a price increase that maintains the revenue it generates," says Kaddis.
Utilization is the final component of specialty growth. "The clinical guidelines in many diseases call for first-line use of traditional agents, with a specialty drug reserved for patients who do not respond, but when physicians see that a specialty drug is generally more effective, they are starting to say I am not going to wait to see if the other medicine works, I am going to go right to a therapy that I know will work," says Kaddis.
"That is coupled with patients who say give me the best therapy.
"The challenge is that there are so many different diseases with many different treatment needs and drug delivery options that we may not be able to affect the cost of the drug in the short term but we can affect how we manage the benefit, work with our vendor, receive better information and reporting, and focus on working with patients in our workforce, especially in helping them get proper treatment or case management," says Larson."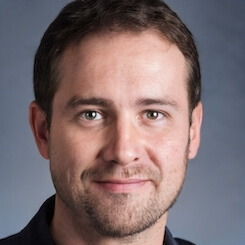 Paul Lendner ist ein praktizierender Experte im Bereich Gesundheit, Medizin und Fitness. Er schreibt bereits seit über 5 Jahren für das Managed Care Mag. Mit seinen Artikeln, die einen einzigartigen Expertenstatus nachweisen, liefert er unseren Lesern nicht nur Mehrwert, sondern auch Hilfestellung bei ihren Problemen.