The insurer's tracking effort helps physicians keep tabs on patients who may not be taking their drugs correctly
When PricewaterhouseCoopers released the study "Advancing Healthcare Informatics: The Power of Partnerships" in September, it included some case studies of health plans that seem to be doing a good job of using the technology. One was Geisinger Health Plan's efforts to track medication adherence. "Using pharmacy data and developing more sophisticated technology has worked to increase medication adherence…," the report states.
Geisinger Health Plan uses a Web-based data-analysis tool called a patient profile report to track refill patterns. The tool measures medication adherence based on pharmacy claims paid by Geisinger Health Plan's pharmacy benefit manager (PBM). The system alerts physicians and nurses monthly when the medication possession ratio (MPR) slides below the industry benchmark of 80 percent.
Geisinger functions as its own PBM, but it also outsources some claim processing and pharmacy payment work to a stand-alone PBM.
Here's how it works
The patient goes to the doctor, who might prescribe metformin for his diabetes. The PBM captures the claim, which the health plan then uses in its report. "We track the claims to calculate our medication possession ratio and report to the physician that the patient's MPR is 62 percent, or 71 percent, or 12 percent," says Dan McConnell, PharmD, Geisinger's clinical coordinator for pharmacy services.
Geisinger likes to have at least six months worth of data before it calculates MPR. "We'll calculate how many days, based on paid claims, a patient has a certain medication in his possession," says McConnell. "If you filled in January and February, skipped March and then got it filled again in April, May, and June, the drug would have been in your possession 150 days out of 180 days. The MPR for this example, for instance, would be 83 percent — 150/180.
"You would transmit the rate to the physician."
Between 25,000 and 50,000 Geisinger members participate. They take medications for five diseases: hypertension, cholesterol, diabetes, heart disease, and asthma.
80 percent benchmark
"The doctors go to the link, put in their office number, and pull up which patients do not meet the MPR criteria," says McConnell. "We use the 80 percent benchmark as supported by literature. The doctor realizes that he needs to address those patients about adherence barriers such as cost, regimen, or access to pharmacy." The health plan's support involves providing reports and making providers aware of nonadherence.
The program started in the fall of 2010 and is available to all physicians in the Geisinger network. "If they're prescribing medications that fall within the five disease states, these reports are being generated for their use," says McConnell. They are not all PCPs; the effort is site-specific, so specialists at designated practices would also be able to view their patients' profiles.
There's always the question, when discussing a program at an integrated system like Geisinger's: How transferable would it be to a nonintegrated system?
"We have that experience already," says McConnell. "Geisinger Health Plan contracts and makes this service available to all the physicians in our network, both Geisinger and non-Geisinger physicians. We're a little different than a fully-integrated Kaiser in that 60 percent of our population does not see a Geisinger physician. We do think this is transferable to a health care entity that is not fully integrated. Because the data are available through our pharmacy claims system, this approach can be adapted by other health plans."
Physician buy-in
Which brings us to one of health care's perennial challenges — physician buy-in. So far, says McConnell, it has been hit or miss.
Of the approximately 1,000 practices, "We have offices that love this tool. They use it monthly. We have others who say they don't have the time, or they don't trust the data that we're giving them."
There's some justification for this. Someone might be purchasing his medications through, for instance, the Veterans Administration. He would have his prescription filled through the VA pharmacy, not an outpatient pharmacy, says McConnell.
The health plan does not question the treating physician, but merely provides the report. If there is a question about the data, Geisinger will help physicians interpret.
McConnell says that the tool tells Geisinger how many times reports are viewed by specific users. Case and site managers, as well as physicians, have access.
Continuous evaluation
It is too early to call the program a success. says Lisa Mazonkey, RPh, who oversees the plan's medication adherence efforts. "We don't have anything to compare it to at this time. We are continuously evaluating how receptive the providers and nurse case managers are to the reports, how effectively the data are transmitted. and the way in which they utilize the reports as part of their daily workflow."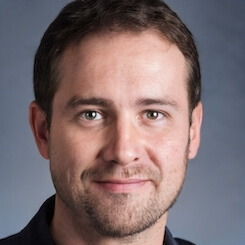 Paul Lendner ist ein praktizierender Experte im Bereich Gesundheit, Medizin und Fitness. Er schreibt bereits seit über 5 Jahren für das Managed Care Mag. Mit seinen Artikeln, die einen einzigartigen Expertenstatus nachweisen, liefert er unseren Lesern nicht nur Mehrwert, sondern auch Hilfestellung bei ihren Problemen.