UCLA Health System went from bad to best, using a plan that emphasized increased respect for the patient
The subtitle of this book — Leadership Lessons for Creating a World-Class Customer Experience from UCLA Health System — distinguishes this publication from the plethora of articles and health care conferences touting how a particular hospital "puts the patient first." Most hospitals have little idea of what patients and families value most because they are locked in a provider-centric mindset steeped in clinical paradigms. There is a world of difference between how providers act and speak and how patients and families perceive quality and caring.
Joseph Michelli, the author, is an organization development consultant who has chronicled how Starbucks and Ritz-Carlton perfected the art of customer experience and set the bar for other service sectors. He pierces the complicated veil of hospital-speak and presents an easy-to-read case study of how one eminent medical institution confronted the reality of patients giving them low marks for quality and service.
Significant problem
As with any successful change-management program, the journey toward excellence began with admitting that there was a significant problem and then making a top-to-bottom commitment to setting clear goals, establishing and tracking performance benchmarks, and holding everyone accountable — even those without direct patient contact. It started with the CEO modeling and mentoring a service-centric culture throughout the institution. Patient satisfaction surged from the low 30s to 95 percent systemwide. UCLA Health System is now recognized as the top academic medical center in the country in terms of patient satisfaction.
UCLA Health System had already demonstrated five key business principles that were catalysts for further change: commit to care, leave no room for error, make the best better, create the future, and service serves us. This foundation enables the health system to implement specific communication behaviors for employees. The template includes six broad behaviors:
Connect with the patient or family members using Mr./Ms. or the patient's preferred name.
Introduce yourself and your role.
Communicate what you are going to do, how it will affect the patient, and other needed information.
Ask for and anticipate patient and/or family needs, questions, or concerns.
Respond to patient and/or family questions and requests quickly.
Exit, courteously explaining what will come next or when you will return.
In addition to respectful communication guidelines, two-dozen "world class practices" were instituted on aspects of courtesy, professionalism, and respect. The act of securing a behavioral commitment from employees improved their day-to-day behavior at the medical centers.
One of the overriding objectives was to increase the consistency of service delivery. This meant fostering compassionate relationships with patients and their families. It required each employee to embrace a cultural shift marked by emotional engagement. Operational objectives were established to promote customer-centric outcomes and employee behaviors. Service professionalism meant developing service skills and an investment in facility-wide training and coaching while establishing new criteria for hiring.
Listening
The organization developed tools to create a healing environment and to maintain positivity among hospital personnel. Listening became a hallmark of showing respect and created a sense of being present as important life events take place . Part of the service culture included elevating patient safety ("do no harm") as the highest operational priority, anchored in the organization's values, mission, and purpose. One of the medical center's mantras became "what you task gets done."
To move beyond "safety reactivity," safety priorities were converted into objectives and performance metrics were established. De facto safety leaders were sought out to influence safety policies and the behaviors of their peers. Suggestions from staff members were sought systematically, and patients were encouraged to take an active role in contributing to safety.
The UCLA Health System believed that consistent delivery of high quality care is a matter of brand integrity and is closely linked to overall quality performance measures. The institution committed itself to deliver outstanding outcomes every time, in terms of clinical quality as well as service quality in the eyes of patients and families.
The institution was mobilized toward a common goal of excellence in customer service, which is driven by employee-patient engagement. Michelli drew on his extensive background in helping leaders create compelling customer service experiences and dynamic workplace cultures. He cited numerous empirical findings from wide-ranging sources to validate the impact and value of customer service excellence. For example:
Even in difficult times, 50 percent of consumers will pay more for better service.
Only 14 percent of customers report that they leave a business for product reasons.
Sixty-eight percent will sever a customer relationship because a staff member treated them poorly.
Companies that are successful in creating both functional and emotional bonding with customers have higher retention rates (84 percent vs. 30 percent) and greater cross-selling ratios (82 percent vs. 16 percent) than companies that are not.
The average value of a customer is 10 times the initial purchase.
The cost to attract a new customer is six times the cost to save one.
Low-service, low-quality companies average 1 percent return on sales and lose 2 percent market share a year.
High-service, high-quality companies average 12 percent return on sales and grow 6 percent a year.
Such documentation provides a compelling rationale for health care systems to invest in customer service excellence and make it a top priority. Excellence in customer service at UCLA Health System followed from employee-patient engagement. That meant that employees were to be advocates for patients, which meant taking the time to get to know them and their individual circumstances and demographic situation. This evolved into the concept of ROE — return on engagement. It also led to greater profitability, increased customer loyalty, more referrals, positive staff morale, and strong community support.
Michelli's book is filled with hundreds of diagnostic checklist items that can be readily adopted by hospitals and health systems committed to becoming truly customer-centric or patient-centric. Summaries for each of the 11 chapters encapsulate the main points of how to lead and implement the transformation.
Prescription for Excellence is just that, a practical and comprehensive guide to delivering better care while improving the bottom line. It is a significant contribution to understanding what it means to be truly patient-centric and to understanding the steps needed to place patients and their families at the center of care.
Peter Boland, PhD, is president of Boland Healthcare in Berkeley, Calif.
---
Our most popular topics on Managedcaremag.com
---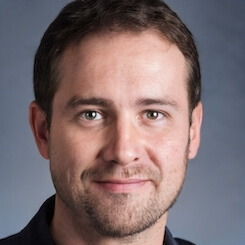 Paul Lendner ist ein praktizierender Experte im Bereich Gesundheit, Medizin und Fitness. Er schreibt bereits seit über 5 Jahren für das Managed Care Mag. Mit seinen Artikeln, die einen einzigartigen Expertenstatus nachweisen, liefert er unseren Lesern nicht nur Mehrwert, sondern auch Hilfestellung bei ihren Problemen.