The SGR, ill-conceived and continually bypassed, may be nearing the end of its pathetic, useless life
For the past decade, Medicare's controversial formula for keeping a check on physician pay rates — the sustainable growth rate (SGR) approach — has been a constant lightning rod for reformers and physicians. The SGR has stirred temperatures to the boiling point among physicians angered by the necessity of mounting an annual campaign against the deep cuts the SGR supposedly mandated.
Roadblock
And the formula has been seen as a major roadblock by reformers who would like to sweep away the dated fee-for-service system Medicare continues to rely on and replace it with what it sees as a more progressive and universal approach that will encourage better quality.
Dating back to the Clinton administration, which even then was looking for a way to rein in health care costs, the SGR threatens to claw back payment rates on care for the elderly. If Medicare spending on physician services tilts up, the SGR points down on payments to doctors.
But Congress, which came up with the formula, could never either allow the cuts to occur or afford to get rid of the SGR. Every year since 2003, Congress has voted to put a temporary bandage over the problem, providing small annual increases in physician rates even as the threatened cuts to doctors eventually breached the 25 percent mark and the cost of a permanent fix swelled to $300 billion over 10 years.
Hinders efforts
"Everybody has recognized that it isn't doing what it was intended to do, which is control spending, and it hinders efforts to improve payments under Medicare," says Stuart Guterman, executive director of the Commonwealth Fund's Commission on a High Performance Health System and a caustic critic of SGR.
Just weeks ago, though, the math preventing a permanent fix changed dramatically. Tracking lower actual spending on physicians over the last three years, the nonpartisan Congressional Budget Office estimated that getting rid of the dread SGR would cost $14 billion in 2014 and $138 billion in the decade from 2014 to 2023.
The news clearly thrilled the American Medical Association, which immediately saw an opportunity to dump the SGR once and for all. And reformers have jumped on the bandwagon, hoping that if the SGR is eliminated, Medicare will be able to lead other payers toward new payment methods.
AMA President Jeremy Lazarus issued a statement saying "now is the time to end this failed policy once and for all and protect access to care for seniors now and in the future."
Another argument
The AMA has plenty of support. House Energy and Commerce Committee Chairman Fred Upton, a Republican from Michigan, told the AMA that he is preparing legislation to bury the SGR.
But if critics of the SGR get their way, the SGR debate is almost certain to be replaced by another argument over how Medicare will pay doctors.
Medicare has already been experimenting with pilot programs for affordable care organizations (ACOs) and patient-centered medical homes and with bundled payments, looking away from fee for service.
Not everyone, though, shares a single view of what needs to happen. The AMA, for its part, wants the professional medical societies to determine how physicians should be encouraged financially to provide better care and to set the rate of change away from paying fee for service.
Guterman — a co-author of a new report that views the SGR as an obstruction to payment reform — backed a repeal of the SGR combined with a group of short-term and long-term reform efforts.
Dispensing with the SGR and freezing rates at their present level would allow Medicare to shake loose from SGR's control, he says. Medicaid and private payers would be encouraged to follow suit on a new payment system, putting the state health care purchasing exchanges now being set up in the perfect position to help revolutionize the system.
In one scenario, Guterman and his colleagues said that a freeze could be followed by cutting rates for services that are determined to be overpriced, something that the Medicare Payment Advisory Commission is willing to weigh in on, while adding incentives for doctors moving to innovative pay-for-performance models.
New incentives
Bargaining for better prices for a host of commodities, including drugs, which is currently prevented, would also free up money for the new incentives to providers.
The SGR, he adds, should be replaced with a policy "that delivers the message that the current fee-for-service system, which rewards you for doing more, is no longer going to be a comfortable shelter from the changes that need to take place," says Guterman. "We need to maintain fees at the current level for 10 years and take new money and put it toward innovating."
After all, says Guterman, even if health care spending is confined to the same rate of growth as GDP, there will be trillions of dollars flowing into the health care system every year, with money enough to fund a new payment formula.
"If you manage to succeed in holding health care spending to the same growth rate as GDP, there will be a substantial increase in spending over the next 10 years, a 50 to 60 percent increase."
Aligning the new Medicare payment system with private payers, he adds, gaining insurers' compliance with a new approach on payments, would complete the picture.
Getting private payers in the loop would make it easier for doctors to operate under one common structure, wrote Guterman and three colleagues in a January report titled "Confronting Costs: Stabilizing U.S. Health Spending While Moving Toward a High Performance Health Care System."
Innovative approaches
Urging plans engaged in health exchanges to follow suit would drive home the switch to innovative approaches, while effectively stripping away any concentration of provider power when it comes to negotiating payments.
MedPAC Chairman Glenn Hackbarth urged lawmakers to find new ways to use a post-SGR system to encourage primary care physicians, a sore point in states that have experienced a shortage of family practitioners.
"The fee schedule doesn't recognize all of the activities that make primary care important for the care delivery system," Hackbarth told lawmakers recently, according to a report from MedPage Today. The patient education, care coordination, and follow-up care that primary care docs provide needs to be accounted for.
Owen Dahl, an independent contractor for the Medical Group Management Association who specializes in advising physicians on negotiating pay rates, says that if the SGR is killed, Medicare will find itself playing catch-up with many private payers.
"Clearly, the trend is to remove the fee-for-service concept," says Dahl. Payers' emphasis now is on bundling payments for episodes of care.
Focused on efficiency
There's no doubt, though, that killing the SGR will accelerate a move away from fee for service, no matter how many physicians may still prefer it, Dahl adds. But whichever direction it goes, he'll stay focused on efficiency, showing doctors how to do more with what they have.
"When I look at a client, I say, let's understand costs, prepare for different kinds of models of payments," and measure patient satisfaction, says Dahl. Then they'll be better prepared for what comes next — whatever it is.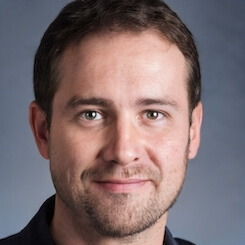 Paul Lendner ist ein praktizierender Experte im Bereich Gesundheit, Medizin und Fitness. Er schreibt bereits seit über 5 Jahren für das Managed Care Mag. Mit seinen Artikeln, die einen einzigartigen Expertenstatus nachweisen, liefert er unseren Lesern nicht nur Mehrwert, sondern auch Hilfestellung bei ihren Problemen.