At its best, disease management is neither a turf protector for specialists nor a marketing vehicle for drug companies. It's a common-sense approach to unifying care for a condition, and it depends on primary care physicians.
For a moment, imagine health care providers as the members of a big-city orchestra. Primary care physicians, specialists, nurses and pharmacists don formal wear and hoist instruments to entertain concertgoers. When the conductor waves his baton, is the sound harmonious?
It wouldn't be, if the orchestra followed medicine's traditional pattern. The reality is that most physicians, whatever their specialty, are accustomed to doing "solos." The independence for which they're trained makes them resistant to orchestration.
That resistance is being challenged these days, and disease management is just one of a number of phenomena — like profiling, utilization review, practice mergers and proliferating HMO contracts — that are posing the challenge.
By now, most physicians have learned that the term disease management denotes a system of care for a particular condition such as asthma, diabetes or cholesterol that is intended to reduce costs and improve outcomes. But many have never knowingly encountered one, especially those who don't work in integrated delivery systems. Others view the concept with skepticism.
It's true that primary care physicians are sometimes excluded from disease management programs, partly because they have not taken the initiative to participate, partly because managed care organizations haven't properly defined their goals and partly because specialists are using the programs to recapture lost patients. But when it's implemented properly, disease management demands the same teamwork that's required of an 80-piece orchestra, and the sheet music calls for a prominent part for primary care.
Cooperation required
"Disease management means more teamwork between primary care physicians, subspecialists and nonphysician providers," says family physician Lee Sacks of Oak Brook, Ill., a member of the American Academy of Family Physicians' Commission on Health Care Services.
Theoretically, in a disease management program, health plans and physicians attempt to identify patients who would benefit most from intense prevention and treatment protocols. "Ten percent of the members often generate 50 percent of the health expenditures," explains Danny Mendelson, vice president of The Lewin Group of Fairfax, Va. "Target them and manage their disease and you'll get a lot of bang for your buck."
Because employers and patients disenroll so frequently, health plans tend to select diseases such as asthma that will show a quick return on investment. They shy away from treating conditions like osteoporosis that may not show any measurable benefits for 15 or 20 years.
In a disease management program, physicians typically follow practice guidelines and define a course of therapy. Management of hypertension, for instance, might include stress reduction, behavior modification, weight reduction and diet and antihypertensive drugs if none of the interventions succeed. The program may call for follow-up by a nurse or physician assistant to determine whether the patient is compliant and to discover whether he or she is encountering any problems. If complications arise, the patient might be referred to a specialist. The physician and the patient will both receive guidance from the disease management program, often stressing strict compliance with a particular drug or other therapy. The program may keep independent tabs on when prescriptions are filled, for example.
Typically in disease management, physicians follow practice guidelines and suggest a course of therapy. Management of hypertension, for instance, might include stress reduction, behavior modification, weight reduction and diet and antihypertensive drugs if none of the other interventions succeed. Then, in most cases, there will be follow-up by the physician's nurse or physician assistant to determine whether the patient is compliant and to discover whether he or she is encountering any problems. If complications arise, the patient might be referred to a specialist.
Yesterday's fragmented system of health care delivery was not conducive to disease management, says William Winkenwerder, M.D., M.B.A., vice president of primary care services at Emory University System of Health Care in Atlanta. "In fee-for-service there was a very limited role for primary care physicians," says Winkenwerder. "They basically treated the patients and then referred them and didn't have accountability for following them through the disease process." Now, he adds, capitation and integrated delivery systems have given physicians an opportunity to be paid for making sure the patient is getting the best care, even after he leaves the office.
As providers and payers become more integrated, disease management programs will become a routine part of medical practice. But first, managed care plans must embrace the philosophy of population-based care. "Disease management is one of several population-based approaches to medical care," says internist John Harris, a former medical director for Cigna and CaliforniaCare HMOs who resides in Tucson, Ariz. Public health initiatives such as immunization programs are yet another approach, he says.
Managed care plans care for large populations, and that's where much of the incentive to initiate disease management programs lies. But traditionally, physicians haven't cared for populations; they've cared for individuals who make up the populations, says Harris. "Physicians don't look at their 1,000 or so patients and ask, 'What can I do to make people better off?'"
Disease management requires physicians to think about patient care in a different way. As Harris explains, "These programs require outreach; they contemplate long-distance monitoring. Those are not tools that doctors have in their black bags." But as doctors begin to take more risk through capitation arrangements, their willingness to change their thinking may grow.
Where it started
Staff- and group-model HMOs were the first systems to develop disease management programs, but other plans are catching on, too. At the Mayo Clinic in Rochester, Minn., for instance, about 15 programs have been initiated and another 10 are in the works. Mayo, a regional care network of five hospitals and more than 40 delivery sites, uses a multi-step strategy. First it identifies diseases that have high prevalence and high cost. The programs aim at the most likely targets, such as asthma, diabetes, urinary tract infections, breast cancer, and lipid and hypertension screenings. Mayo's provider team analyzes hospital admission rates, lengths of stay, morbidity and mortality, emergency room visits, pharmacy use and office visits. Then the team devises a "best practices" strategy, which includes practice guidelines.
"We have found that disease management has helped improve communication and integration between the primary care physician and the specialist," says Robert Nesse, M.D., vice chairman of the Mayo Clinic's department of family medicine.
Nesse concedes that some plans have adopted systems that undermine a teamwork mentality. To manage patients with high-cost, chronic diseases, some managed care organizations wield a knife and "carve out" certain diseases to specialist groups, essentially cutting the primary care physician out of the loop. Typically, the specialist groups accept both financial risk and the responsibility for clinical and administrative management.
Plans contract with certain companies that have developed provider networks concentrating in one or two particular diseases. For example, Value Behavioral Health manages mental health; Salick Health Care, which is 50 percent owned by Zeneca Pharmaceuticals, focuses on oncology services, and there are specialty groups that focus on allergies, AIDS, cardiovascular conditions and others.
Family physician Sacks, president of Advocate Health Partners, a contracting and care management organization for 150,000 enrollees affiliated with Advocate Health Care, has noticed that some HMOs in metropolitan Chicago use carve-out programs. "Except for mental health and chemical dependency we have not seen any other diseases carved out, but it's still of grave concern," says Sacks. "We have had bad experiences during the past eight years with behavioral health. I understand why they carved it out, because it was a high-cost area that no one was very successful at getting under control."
The specialist's role
Disease management is an effort, in part, to redefine the role of specialists, says Winkenwerder. "But we're not going to have a new world in managed care in which specialists manage the whole continuum of care for patients." Before joining Emory, Winkenwerder was a consultant with a young company called Oncology Partners that manages cancer patients through a provider network. "I think it's actually a good sign," he says, "that specialists are increasingly interested in managing the whole patient and the cost of care that they control."
Danny Mendelson of The Lewin Group agrees. Mendelson, who did a report for nephrologists on renal disease, says patients should be able to go directly to specialists. "The gatekeeper model that many HMOs have adopted isn't really the way to go for patients with chronic diseases," he says. "People with heart disease in a managed care plan often have to go through a primary care doctor before they go to their cardiologist. It makes more sense for that person's disease to be managed by a cardiologist.
"Primary care physicians will be a staple of managed care," he adds, "but when a disease management program is specializing in an illness it makes sense to use a specialist in that area."
Sacks has no qualms about primary care physicians and specialists working together for the benefit of better patient outcomes and reduced costs, but he's anxious about the trend to carve out certain diseases to specialty groups. "Once you carve things out you give doctors perverse incentives," says Sacks.
Nesse agrees. "In some cases the carve-outs of diseases lead to cost-shifting, rather than cost savings," he says. In some situations, Nesse supports using carve-out programs for such diseases as hemophilia and cystic fibrosis, which lend themselves to case management and have high-intensity subspecialty services, but he generally advocates an integrated provider approach.
Sacks offers back pain as a high-cost problem that causes lots of patients to miss work — therefore in one sense a natural for the extra clinical focus carve-outs imply. "But who gets paid? Do you pay the primary care doctor, the orthopedist, the neurologist, the neurosurgeon or the rheumatologist? And once you pick one of them, will everybody say they're not going to take care of these patients?"
"Some specialists see an inherent attraction to disease management to capture market share," says Harris. He says generalists and specialists should work on the same team, but he adds that primary care doctors don't always have to play a leading role. "If you look at the literature, a number of successful disease management programs don't use doctors at all."
Often, doctors can also use mid-level providers to ensure that the programs are implemented correctly. Sacks says, "Physicians who have incorporated mid-level providers into their practice settings have been more successful than those who have tried to do it on their own."
Sacks adds that when he was in clinical practice he realized that he needed to train and educate patients and "I will be the first to admit that I probably didn't do it very well." It was only at the end of his 13 years in practice that Sacks thought about telling asthmatics to use peak-flow meters, but he didn't have the nonphysician staff to help him. That's why he and so many others advocate a teamwork approach.
"We've only scratched the surface and we will only be limited by our creativity," he says.
Disease management's most promising targets
The biggest bang for disease management programs will come from managing those patients with conditions that are common, expensive and treatable. Figures below show how much is spent on the most commonly targeted diseases out of 1995's estimated $1 trillion national health care budget.
In billions
| | |
| --- | --- |
| Asthma | $4.7 |
| Benign prostatic hyperplasia | $4 |
| Cancer | $35 |
| Cardiovascular disease | $110 |
| Diabetes | $113 |
| Mental illness | $85 |
| Peptic ulcer disease | $3.7 |
| Other conditions | $644.6 |
SOURCE: THE LEWIN GROUP, FAIRFAX, VA.
The origin and mission of disease management
"The term 'disease management' as it is used today came out of the National Pharmaceutical Council," recalls Kenneth Cohen, vice president of managed care for that organization. "Then Pfizer was astute enough to work with The Boston Consulting Group, which did an authoritative paper on the topic two years ago. The BCG paper was so well received that disease management became a ubiquitous phrase. I think in the beginning we probably used it without realizing we were coining a term."
Drugmakers quickly embraced the concept as a new way to sell drugs to managed care organizations. They needed a way to get into the hearts and wallets of HMOs, recalls John Harris, M.D., former medical director of CaliforniaCare, who sat through many sales pitches from pharmaceutical manufacturers. "HMOs had an increasing amount of purchasing power and the drug companies wanted to avoid getting into a pure discounting price war." Since then, most drug companies have moved beyond programs limited to marketing products and are bundling programs with educational and preventive measures that providers will want to use.
At its most comprehensive — and theoretically its most effective — disease management takes in all the providers and facilities that would ordinarily deal with a patient: physician, pharmacist, nurse, hospital, lab, managed care organization and drug manufacturer. It relies on comprehensive, sophisticated data collection and analysis to track patients' progress and to determine what works best for most patients and how much it costs. "Disease management concepts are better suited to new integrated delivery models than to the traditional, fragmented health care delivery system," says Harris.
---
Our most popular topics on Managedcaremag.com
---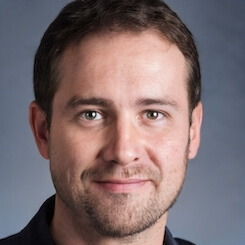 Paul Lendner ist ein praktizierender Experte im Bereich Gesundheit, Medizin und Fitness. Er schreibt bereits seit über 5 Jahren für das Managed Care Mag. Mit seinen Artikeln, die einen einzigartigen Expertenstatus nachweisen, liefert er unseren Lesern nicht nur Mehrwert, sondern auch Hilfestellung bei ihren Problemen.