Blue Cross Blue Shield of Massachusetts believes its newly inked provider pact with Caritas Christi Health Care — a community-based hospital network in New England with a network of 1,100 physicians that cares for about 60,000 members — will help bury the industry's fee-for-service payment model.
In a nutshell, the payment plan — dubbed an alternative quality contract — combines a fixed payment per patient based on age, sex, and health status with an incentive payment earned for the quality and effectiveness of the care provided. This is the plan's eighth AQC deal, which arrives as Massachusetts hosts a fierce debate over whether the traditional fee-for-service approach to paying providers should be axed. And while it may sound a lot like capitation, that's not a word anyone at the health plan likes to bandy around.
The AQC plan is similar to a capitation agreement in that it establishes a per-member, per-month payment. But Deb Devaux, executive director of community transformation for the insurer, is careful to highlight some significant differences from a payment method that sparks bitter memories among providers from when it was tried in the '90s.
"Capitation wasn't funded adequately," she says. With this new plan, the managed care organization worked with Caritas to establish the track record on health care costs for their patients, looking back over previous claims to come up with a reasonable idea of what the annual fee should be.
But the BCBS plan is intending to rein in costs by reducing waste and poor utilization. So the providers' rates will rise at a sharply lower pace than the blistering 8 percent to 10 percent annual pace the plan has been experiencing for several years.
"These contracts are structured so that providers' rates don't rise so sharply, and the employer gets the benefit," says Devaux. "We targeted about 2 percent [over inflation] and we want to fall in line with inflation, which has been 3 percent to 4 percent up to now."
While about 20 percent of providers in Massachusetts have switched to global payment, many physicians continue to mount fierce resistance. In particular, the state medical association says that only big provider groups with a large patient base have the revenue and sophisticated information technology needed to successfully pull it off. Small practices just can't do it.
But Devaux notes that the new BCBS pact with Caritas includes small physician practices that are part of a larger association, offering one model that other small practices might follow. Sticking with the current system, Devaux adds, is not an option.
Many see ACOs as the model for reform, but if provider groups dole out payment, then what roles will health plans play?
There was a time when change in the managed care world rolled eastward from California. The Golden State launched public-private initiatives, experimented with payment systems, and forged unique relationships between payers and providers.
These days, however, what is cutting edge gets tried in Massachusetts, from universal coverage to new approaches to heart treatment encouraged by the Framingham Heart Study to whatever it is that the consistently pioneering Harvard Pilgrim Health Care happens to be doing.
Provider-centric
Now, Massachusetts legislators are considering doing away with fee-for-service care and replacing it with accountable care organizations (ACOs), a provider-centric system buoyed by global capitation. The ACO model is far from a sure thing, inasmuch as it would entail more concessions from physicians, health plans, hospitals — and others. The state's Special Commission on the Health Care Payment System, which pushes ACOs, admits that they won't become the mainstay of the state's health care infrastructure for five years at least.
Still, the Congressional Budget Office — in the midst of all the attention given health reform and rising costs — recently cited ACOs as a possible money-saver. The House version of health care reform calls for a three- to five-year Medicare ACO pilot. Each ACO would be operated by a group of doctors and hospitals that would be paid by Medicare to care for all the health needs of at least 5,000 elderly or disabled people.
In addition, the Dartmouth Atlas Project is running studies. "We are working with four sites very closely, and we will have two launched by the end of this year," says Elliott Fisher, MD, who runs the project and is the nation's foremost proponent of ACOs. "We have another 50 sites across the country that have expressed an interest, and 35 have joined a learning collaborative designed to get sites ready to go in the next year or two."
Just what is being cooked up? The House definition of an ACO is malleable, to say the least, mandating that it be "a group of physicians or other physician organizational model" that meets criteria that the Department of Health and Human Services will establish.
The Massachusetts commission left the details to legislators and a new authority to be installed that will oversee the payment system. "The thing that's right about what they did is that they didn't say, We know exactly how ACOs should be structured in 2015 and that's what we're going to decide at this moment," says Peter V. Lee, executive director of national health policy for the Pacific Business Group on Health.
Global capitation
Still, for our purpose, a definition is helpful, and we'll use the one supplied by Fisher. An ACO is a provider-led company willing to be accountable for the full continuum of care for its patients. Key elements:
Legal entity (e.g. IPA, physician-hospital organization, hospital, physician group)
Willing to report performance measures
Big enough to be actuarially stable
Global capitation will be used. A report by the Dartmouth Institute for Health Policy & Clinical Practice and the Engelberg Center for Health Care Reform at Brookings Institution outlines how providers in an ACO would be paid. "Spending benchmarks must be projected with sufficient accuracy based on historical data (or other comparison groups) and savings thresholds to provide confidence that overall savings will be achieved. Sufficient measures of quality to provide evidence of improvement are also essential."
In other words, if the costs for treating the entire population of primary care patients assigned to the physicians in the ACO are expected to increase 5 percent next year in a specific geographical area, and the ACO keeps that hike to 2 percent, the providers get to keep some portion of the extra 3 percent. (See "ACOs Might Break Down Silo Walls," below.)
Princeton University economist Uwe Reinhardt, PhD, says that ACOs are a good idea "as ideas go." However, "it is not at all a new idea. It's the Kaiser model, the Ellwood-Enthoven model."
Jan Berger, MD, president and CEO of Health Intelligence Partners and a member of MANAGED CARE'S editorial advisory board, says, "As much as many say that this is different from old capitation models, I do not clearly see the difference. Again, it will depend on the details."
Specifics, please
Marylou Buyse, MD, president of the Massachusetts Association of Health Plans, would like to see more details as well. As far as she can tell, just as in the capitation system of old, gatekeepers will be necessary. "This will be a challenge for preferred provider organizations and self-insured plans because they don't have a gatekeeper," says Buyse. "And how will they function under an ACO model if an individual doesn't identify a primary care provider or practice? How an entity will be designated to coordinate the care and determine where payment goes is a very open question."
This will be daunting on several levels. The New York Times, reporting on Massachusetts's exploration of ACOs, points out that "Global payments are hardly a new idea, as the concept closely resembles the capitation model that incited a backlash by consumers who accused health maintenance organizations of skimping on care."
Patients will notice if ACOs actually do change how care is provided, says Jeff Goldsmith, PhD, the founder and president of the consulting company Health Futures. "To assume that the patients are going to be oblivious to this, or not be affected by the actions of the ACO, is naïve," says Goldsmith. "When someone signs up for a managed care plan there is, for better or worse, a contract with employers and employees that states what it is that they are entitled to. If none of those stipulations and conditions exist in an ACO arrangement, well then how is the ACO actually going to change anything?" (See "An Argument Against ACOs," below.)
Maybe it will be different this time, says Justine Handelman, executive director for legislative and regulatory policy at the Blue Cross & Blue Shield Association. "What we realized from back in the 1990s and capitation is that you really do need to bring the providers on board and work with them on what makes sense."
Higher level
It is "sort of back to the capitation model, but at a higher level," says Ronald A. Paulus, MD, MBA, executive vice president for clinical operations and chief innovation officer at Geisinger Health System. "I think what we found is that it is not just being at financial risk; it is about the collaboration and partnership between the plan and the delivery system."
If ACOs are to be globally capitated, then the question arises: Just where do health plans fit? "In most places, I would suspect that the big boys would develop new ways of contracting effectively with ACOs," says Fisher. "Massachusetts is the example here. The need for the big insurers to play along is that they can provide data and manage the insurance risk — as well as make it possible for bills to be paid when people travel. The big insurers could also help structure benefits so that incentives for patients are part of the equation. Medicare could be a payer just like any other, with a global payment or shared savings approach for the ACOs. Medicaid too."
Goldsmith can't see it. If Fisher is the ACOs' champion, then Goldsmith is probably its most vocal critic. Goldsmith doesn't like ACOs for many reasons, not least of which is what he sees as the lack of a clearly defined role for health plans.
"To dismiss the fact that health plans are fundamentally in the risk-managing business, and to ignore 35 years worth of institutional learning and just have Medicare go directly to, in effect, capitating provider communities, just raises a whole bunch of policy and, frankly, common sense questions," says Goldsmith.
He adds that risk-sharing arrangements that have worked, such as Health Care Partners Medical Group in Los Angeles, required "a degree of collaboration and thoughtfulness that you just can't plunk down on Salem, Ore., like some alien spacecraft."
Buyse acknowledges that the role of insurers in an ACO world seems vague right now, but she points out that the Special Commission on the Health Care Payment System took care in its report to state that ACOs should not bear insurance risk. That leaves an opening for insurers to play a critical role in the development and ongoing financial wellbeing of ACOs, she believes.
In addition, ACOs will need plenty of data. "Health plans are in a much better position to be able to capture such information on larger populations than any individual ACO will be in," says Buyse. "Collaboration and data sharing between physicians and providers within the ACO will be necessary so that we can avoid multiple administrative build-outs across providers that duplicate what health plans are already doing."
"Health plans," Lee says, "are very likely in most cases to be the organizers of the payment systems for the ACOs. They will be providing the glue that will hold ACOs together."
That's if they decide to get together. Buyse thinks that "not all physicians and hospitals will be able to join a model ACO or would be interested in being part of an integrated system."
Fisher noted that an ACO needs to be big enough to be actuarially stable, a necessary foundation for capitation. "I think what Geisinger found is that it is not just about financial risk," says Paulus. "It is about the collaboration and partnership between the plan and the delivery system."
Financial responsibility
Fisher says that Geisinger qualifies as an ACO and Paulus understands why. "We've found that the area where we both provide the insurance and therefore have the financial responsibility and provide most of the care — i.e., we can influence the clinical workflows and delivery to the greatest extent possible — is where we can make the biggest impact and do the most interesting things," says Paulus. Those interesting things will do a lot to champion the ACO model. For instance, the local daily newspaper in Columbia County, Pa., the Press Enterprise, recently reported that teachers in the Central Columbia School District would see their average annual salary jump by $7,000 under a new three-year contract.
"Back in April, Central was predicting a big rise in insurance premiums," the Press Enterprise reported on July 26. "To lower costs, the district switched from Capital Blue Cross to Geisinger Health Plan for all employees…. While other school districts are facing 7 to 8 percent increases in insurance costs, Central is dealing with just a 2.5 percent increase…"
Things don't happen magically at Geisinger because it is an integrated delivery system, says Paulus. "We spent a lot of time and energy trying to figure out how we can better align incentives to do the right thing and ensure that people, along the course of delivering that right thing, actually get rewarded and not penalized."
MBAs welcome
Most hospital/physician partnerships that have been successful have very strong business infrastructure, says Berger. ACOs will have to be stocked with MBAs. She cites Partners in Care, an 850-physician medical group in New Jersey. "They have businesspeople who have partnered with their medical people to make that work," says Berger. "Now a Cleveland Clinic, a Mayo Clinic, they have all done that as well."
In addition, ACOs will need to take a new approach to DM vendors, says Berger.
"Disease management companies have always looked to partner with physicians. Physicians wanted little to do with that." Now, however, the DM vendors seem to be making headway with new pitches. "The DM population health management companies say we really do want to be part of the medical home, or accountable care organizations, because we do have most of the infrastructure that many physician groups may not."
Technology is vital because it allows the care coordination game plan to "travel with the patient," says Berger. "Capture all the care knowledge: what the doctor did, what the nurse practitioner did. All the care."
Reinhardt believes that the ACO model is worth a try. "It may fly, once Americans get desperate enough about health care costs," he says. "I personally believe that it will take another five years. Then Americans will really be desperate."
It won't fly before it walks, says Buyse. "Today in Massachusetts, only about 20 percent of hospitals and physicians practice in anything like an integrated system. The infrastructure, the skill set, the experience, the technology to really understand how to run an ACO would be a challenge for the current delivery system."
There is something even more pertinent going on, however. Or not going on. If the ACO is such a good idea, how come the health system isn't evolving in that direction?
"Frankly, there is nothing about an ACO that requires legislation," says Buyse. "If the delivery system here in Massachusetts wanted to be organized that way, it could do so now. The fact that you need legislation to push it in this direction shows that this is not necessarily something that the delivery system is naturally organized around or is designed to work with."
Managing Editor Frank Diamond can be reached at FDiamond@ManagedCareMag.com
For further reading
"Fostering Accountable Health Care: Moving Forward In Medicare," January 2009. Health Affairs. Available at: http://content.healthaffairs.org/cgi/content/abstract/hlthaff.28.2.w219
"Reforming Provider Payment: Moving Toward Accountability for Quality and Value," March 2009. Dartmouth Institute for Health Policy & Clinical Practice, and the Engelberg Center for Health Care Reform at Brookings. Issue Brief. Available at: http://www.brookings.edu/events/2009/0311_aco.aspx
"Recommendations of the Special Commission on the Health Care Payment System," July 16, 2009. Special Commission on the Health Care Payment System. Available at: http://www.mass.gov/Eeohhs2/docs/dhcfp/pc/Final_Report/Final_Report.pdf
"Reforming the Delivery System," June 2008. Report to Congress by the Medicare Payment Advisory Commission. Available at: http://www.medpac.gov/documents/Jun08_EntireReport.pdf.
Hackbarth G, Reischauer R, Mutti A. Collective accountability for medical care — toward bundled Medicare payments. 2008. N Engl J Med. 359(1):3-5.
"Budget Options Volume 1: Health Care," December 2008. Congressional Budget Office. Available at: http://www.cbo.gov/doc.cfm?index=9925
Costs hospitals don't control could sink ACOs
ACOs won't be able to control costs unless they can control the tests and procedures that doctors routinely order. Unfortunately, those services are often performed outside the hospital, says the futurist Jeff Goldsmith, PhD. He looked at data at a large hospital in the Sunbelt in 2007. "If there is one anesthesia group in town, you pay it what it feels you owe or you don't have any anesthesia services. It is just that simple."
'Xanadu Health System' doesn't perform many outpatient services
••% of revenue going to Xanadu (pseudonym)
• % of revenue going to physicians and freestanding providers
Source: Health Futures
"The idea that you can squash hospitals and physician communities together and expect to change practice patterns and incomes is a fantasy," says the futurist Jeff Goldsmith.
If there's any doubt whether capitation has left a bit of a sour taste in the mouths of physicians and hospitals, a survey issued earlier this year would seem to confirm it. Physician-group involvement in capitation is down by one fifth over a two-year period, while 2 of every 5 hospitals have moved away from it.
Evergreen Re, a Florida-based reinsurance broker, surveyed physician groups and hospitals, finding that single-specialty groups and hospitals are dropping capitation in favor of fee-for-service contracts. Capitation rates — which had been locked in by the health plan renewal cycle — were often too low for the level of risk these providers were assuming, Evergreen says. Freed now from their risk contracts, providers are making up for lost revenue by increasing charges and the share of revenue derived from the fee-for-service side.
Use of capitation
The average number of lives under capitated agreements is falling, too. Evergreen Re attributes a drop in commercial lives (per capitated entity) to employers embracing self-funded PPOs. Falling membership in Medicare+Choice plans accounts for the biggest drop in the public sector.
Average number of lives under capitation, per group or hospital
SOURCE: "FIFTH ANNUAL EVERGREEN RE MANAGED CARE INDICATOR," EVERGREEN RE, STUART, FLA., 2002
If there ever was an aspect of managed care so simple in theory, yet so maddeningly complex in practice, it's capitation. Hands down. "It always looks easy when the other guy is doing it," says Gary Janko, president of Access Partners, a Boston-area practice management and information systems consulting company.
Tales of medical practices shipwrecked on the shoals of capitation have contributed to cap's bad rap, which in turn has generated all manner of press about its demise. But what's really happening depends on where you look. Professional capitation is thriving, thank you, in California, South Florida, and some Midwestern markets — but in the one-time strongholds of Texas, Colorado, and New England, every form of it seems to be vanishing.
Capitation's fade from these and other markets has been driven by complicated, sometimes intertwined, factors: the implosion of the physician practice management industry, stricter regulation, the Balanced Budget Act, new high-cost medical technologies, and the surge in PPO popularity — not to mention RICO suits in federal court that accuse several capitated HMOs of conspiring to withhold needed care. The common thread? Instability.
"Capitation is appropriate when you have a steady state," says Clifford Frank, a Jacksonville, Fla., capitation expert and president of Health Care Management Solutions. "The problem is when the situation is unstable due to rapidly changing standards of care and care options."
That's not to say cap is going away; indeed, some novel models are being tried. How the health-delivery system eventually structures itself, though, will ultimately determine whether capitation — or some form of it — will regain the prominence it once enjoyed.
Overwhelming evidence
By just about anyone's data, it's easy to discern a national slide away from capitation (at right). The Medical Group Management Association has tracked declines in capitation as a share of practice revenue among its members. InterStudy Publications reports a big drop-off in the percentage of health plans that even offer capitation contracts.
If anything's going up, it's per-member, per-month payments to physicians who take professional capitation. National Health Information, which publishes a capitation newsletter, found that the average rate jumped 20 percent from 2000 to 2001, perhaps reflecting hard bargains driven by physicians who had chafed for years under smaller increases and, in some cases, declines.
That health plans turned the payment tap down to a drip is commonly cited as a reason for physicians' disgust with capitation. In fairness, it's hard to blame physicians for being sore at health plans that financed their quest for market share on docs' backs.
In Colorado, Columbine Medical Group once represented nearly all the physicians contracting with PacifiCare's predecessors in the Denver area. Columbine's capitation agreements in the early '90s were so lucrative, it ended each year with large bonus checks to its physicians. But in the second half of the decade, health plans slashed premiums to build market share, reducing cap-rate increases in the process.
"By 1997, Columbine was no longer issuing bonus checks, and there was an effort by PacifiCare to break it up into separate risk pods, with the enticement to physicians that some of them could make money," says Jim Hertel, MBA, president of Health Care Computer Corp. of America and publisher of newsletters that cover managed care in Colorado and Arizona. "Of course, some would lose their shirts, because once you break up an actuarially sound unit into smaller risk pools, you run a much higher risk of losing money."
In California, payments actually fell. The California Medical Association got a lot of mileage out of a 1999 report that claimed a 35-percent drop in global cap rates between 1990 and 1999 — a development it says rendered about 100 medical groups insolvent. While the California Association of Health Plans charged that the CMA had wildly distorted the level of pain that medical groups were suffering, its own internal research acknowledged cap-rate drops as dramatic as 20 percent, Health Leaders reported in February. But CAHP also found that increases of 12 to 15 percent in each of the last two years had erased much of the decline.
"Because of the premium increases of the past few years, California medical groups are healthier than they were five years ago," says Steve McDermott, CEO of Walnut Creek-based Hill Physicians Group, an IPA that has turned a profit five years running.
In the end, cap survived in California, which cannot be said for Colorado (more on this later).
"In spite of dire predictions by the CMA, the number of medical groups in the state that accept capitation remained flat," says McDermott. "Health plans estimate that about 300 medical groups and IPAs accept capitation, about the same as 5 or 10 years ago."
PPMs fall
With respect to capitation's wane elsewhere, events at the federal level were far more profound than any tinkering HMOs did with cap rates. The Balanced Budget Act of 1997 limited Medicare+Choice payment hikes in all but a few counties to 2 percent annually — even as medical costs were going up 8 to 10 percent.
"There just wasn't enough money in the equation to cover administrative expenses," says Humana's CEO for the South Florida market, Michael Seltzer.
We know the story from there: Insurers couldn't get out of some Medicare+Choice markets fast enough. Much of that, says Seltzer, spilled over to the commercial side, as many contracts with physician groups were for Medicare and commercial business combined. As health plans left Medicare+ Choice, "It wasn't feasible to stay in a capitated arrangement, because of the law of numbers. You didn't have the critical mass to cover your risk.
"This was a textbook study of setting up an economic model, then changing the reimbursement mechanism after the model was in place,"Seltzer adds.
It wasn't just health plans that felt the pinch. The federal funding formula, in essence, sucker-punched physician practice management companies.
"FPA, PhyCor, and MedPartners Provider Network were doing well, but they were buying practices in an effort to gain critical mass," says Seltzer. "They, too, got hit — not recognizing that the government would lower their reimbursement." It wasn't long, of course, before those PPMs' stock certificates made for fancy bird-cage liners.
PPMs, Seltzer points out, had fueled the rocket-fast rise of capitation in many markets, including Arizona, Texas, and Nevada: "We were told numerous times, 'The only way we're going to contract with you is if you give us risk.'" When PPMs fell, they in essence took capitation down with them.
Health plans scrambled to pacify angry physicians. In Phoenix and Tucson, where PPMs owned a number of large practices, their collapse caused great consternation for PacifiCare and Health Net, which relied on large-group capitation. Most physicians who were left to pick up the pieces wanted no part of capitation, and in fact, the Arizona market has reverted largely to fee-for-service practice.
The lesson for physicians, says Frank, was this: Evaluate the health of an intermediary before signing a contract — and then keep an eye on it.
"People didn't react quickly enough when an IPA was two months behind on its payments. When that happens, cut your losses and get out of the deal."
Regulatory changes
None of this is to suggest that the intermediary groups were well oiled machines that, as luck would have it, were simply blindsided by Congress. "Some of the medical groups in California that went bankrupt had higher cap rates than other groups that did well," says McDermott. "It's called managing care."
Few IPAs can do it well, contends Stephen George, MBA, president of Provider Risk, a Miami reinsurance broker. "I was at a conference where a physician said, 'The reason IPAs failed is that we got really good at doing a lot of things that don't matter.' Few people understand that risk boils down to managing the predictable stuff and reinsuring the unpredictable. Few are inclined to pay for the expertise to structure their contracts properly, relegating themselves to the pay-as-you-learn plan."
In Massachusetts, Janko works with a five-doc practice that had a specialty care arrangement with a capitated IPA that never really seemed to grasp the economics. "The physician group was caught short with $200,000 in charges. You could see it coming — 30 days' unpaid claims became 60, became 90, became forever. The IPA went right to Chapter 7."
Colorado and Texas, too, were stung by widespread IPA and medical group collapses that stuck physicians with unpaid claims. In some cases, health plans were forced into the unenviable position of having to make good — after they had already paid capitation fees to the IPAs. The result was a change in the regulatory environment that made capitation difficult or downright unattractive.
In Colorado, HMOs were required to obtain financial statements from their medical groups. "They had to ensure that IPAs adequately reserved money from capitation payments," says Hertel. "But the law was nebulous in terms of what HMOs could require, and because of the [heavy-handed] manner in which some HMOs enforced that, it was an incentive for IPAs to move toward fee-for-service."
California regulators — keen to the dynamics of capitation and the state's delegated-provider model — took a different approach. When IPAs and medical groups ran into financial trouble, the Department of Managed Care established specific solvency requirements for medical groups and IPAs.
"There's been a lot of consternation about the data the state wants, but it's trying to preserve the HMO product," says Max Brown, senior vice president for network management at Blue Cross of California. "HMOs are a big part of the landscape here and regulators need to be careful, because a lot of people depend on HMOs for their medical care. You could disturb a deep equilibrium."
Now what?
The shakeout appears to be over — and capitation shows no sign of going away in some markets.
In South Florida, for instance, it's status quo.
"We have had capitation contracts in place for years that seem to be working well," says Humana's Seltzer. "Physicians are accustomed to this model and know how to manage the cost of patient care."
In California, meanwhile, Brown predicts continued commitment to professional capitation — even if not everyone's heart is in it. "Integrated medical groups still are driven by capitation. They were built around the idea of a budget, so it's in their bloodstream. IPAs are less motivated about it. Many of them were formed for defensive reasons by physicians whose practice was fee-for-service."
George, the Miami broker, points to the reinsurance market as proof of capitation's staying power. "We access 17 carriers underwriting provider excess-loss policies. If it were a dead market, those outfits would be gone."
But while capitation hasn't fully retreated, it's not retaking any ground. Neither plans nor physicians scorched by cap deals have the appetite for it.
From the HMO's perspective, fee-for-service doesn't risk bankrupting its physicians in a market that swirls with fast-emerging advances in care.
"It used to take a year for a procedure or a new drug to become the standard of care. Now it's two weeks," says Frank. "How do you actuarially price that? Some new surgeries are so minimally invasive that whole new populations can be treated. It's not a pretty picture if you're writing the check."
Then there is the matter of PR. Could dumping cap help the HMO industry's battered image?
"People who opposed managed care attacked capitation and said, 'These are bonuses for withholding care,'" says Brown. "There is no objective evidence of this, but the specter of that was enough to alarm people outside of managed care who couldn't grasp the subtleties of the arrangements."
As for physicians, many who are breaking even on capitated agreements are seeking more of them, says George. But doctors who make money under fee-for-service deals have no incentive to take risk. "If life is good and your office is packed, why should you agree to charge anything less than full price?"
In New England, cap arrangements are going out of style because insurers and physicians are gun-shy, says Janko. "We're in a capital-starved environment. That's going to cause providers to minimize their operating risks. One thing about fee-for-service with a known payment rate is that you can model that out. If a substantial portion of your practice is capitated, it just adds to the uncertainty."
Where capitation remains, some new flavors are displacing the old (for a look at two models, see sidebar "A couple of new twists on capitation"). Global capitation, for one, is out. Some payers are trying to blend capitation with fee-for-service to balance the risks of under- and overutilization. Others are adding quality-of-care and other incentives to primary care capitation.
Capitating specialists — whose costs can vary widely — is tricky. Janko doesn't think it works for any specialty.
"The problem is specialties where one case can throw it crazy. You've got relatively small numbers. It makes more sense when you have large multispecialty networks that can spread the risk out."
Crystal ball
Whether capitation comes storming back may depend on how the care-delivery system evolves.
One underlying dynamic is a budding shortage of physicians. Frank recently worked with a California hospital whose surgeons' average age is over 60. "They can't recruit because the competition is stiff. That's a hell of a problem. Anesthesia, urology, and radiology are headed down that road."
Those specialties were once thought of as a good fit with capitation. "But they were also in surplus," notes Frank. How does that play out in managed care? "Look at what happened to dental cap programs. The dentist supply shrank 10 years ago. Now, those programs are just about gone. Dentists are unwilling to discount fees. They don't have to trade discounts for volume — they have plenty of volume."
Frank foresees the emergence of centers of excellence — an idea championed by Harvard's Regina Herzlinger, PhD, that states that "focused factories" can provide total care for a particular disease. A January Milliman USA Research Report concluded that such integration would lend itself to global fees or case rates, not capitation.
But when physicians and hospitals combine and contract directly with employers, that lends itself to capitation, says Catherine Murphy-Barron, author of the Milliman report.
Administrative efficiencies, too, could steer a cap comeback. "HIPAA is going to force investment in practice infrastructure," says Janko.
Finally, as premiums climb, employers will turn the screws on payers. "There is a renewed interest in capitation and the [California-style] delegated model, because of the view that something needs to be done," says McDermott, of Hill Physicians.
"Health care costs in California are substantially lower than on the East Coast. The health of the population in California is better. Corporate America is taking notice that the amount of money spent is not proportional to what you get."
George would agree. "Anyone who thinks budgets will go away is not thinking clearly. There's nothing more attractive to any business than a budget where you can predict costs — that's capitation. Like it or hate it, it's a budget. That's all it is."
As we were putting this issue of Managed Care to bed late last month, the U.S. Supreme Court issued an opinion with important implications for our readers. In upholding states' authority to impose third-party review of HMO coverage denials, the high court sought to resolve conflicting decisions by two appellate courts about the legality of such laws in Illinois and Texas.
HMOs, the court ruled 5-4, have all but assumed the role of insurer, thus putting them under the realm of state regulation. Health plans — which, intuitively, would seem to support any measure intended to stop disputes from growing into full-blown lawsuits — groused that the opinion makes it harder to operate in multiple states, whose disparate regulatory standards are a challenge.
Plans' hands are full with potential avenues for liability. Capitation is at the heart of suits filed in U.S. District Court on behalf of physicians and health plan members. Seven HMOs that capitate physicians are accused of conspiring to withhold necessary care, in violation of RICO, the Racketeer Influenced and Corrupt Organizations Act. The 11th Circuit Court of Appeals will decide whether the HMOs are open to racketeering claims.
The multiple dimensions of capitation's slump, reported in this month's cover story, seem to be a touchy subject for HMOs, many of which were loath to go on the record for this story. Among national health plans, Anthem and PacifiCare declined requests for interviews, and Cigna and Aetna ignored them altogether.
Capitation may be down, but it's not out. If you believe that cap is an incentive to provide too little care, then you must believe that fee-for-service is an incentive to provide too much of it. If plans are to keep coverage decisions reasonable and fair, they'll need tools that involve physicians and patients in the decision-making process. Capitation is one of those.
More than half of provider organizations surveyed by Evergreen Re, a national reinsurance consultant and broker, had at least one capitation contract last year — but use of capitation fell dramatically from 1999 to 2000. Perhaps not surprisingly, net profit, as a percentage of capitation revenue, for physician groups was down from 16 percent in 1999 to 8 percent in 2000.
Fewer physician groups capitated
Involvement in capitation among physician groups — that is, the share of groups with at least one capitation contract — was down 17 percentage points, and even more dramatically among single-specialty physicians.
Change in services for which groups are capitated varies
As for physician groups that are staying with capitation, they're taking on more of it — suggesting that fewer yet better-prepared groups are taking on risk contracts. Double-digit increases in capitation use occur for some hospital-related services, but drops are seen in pharmacy risk and, notably, physician services.
As use of capitation for physician services dropped, so did the average stop-loss deductible for professional services. Other deductibles rose, consistent with increased use of capitation for hospital-related services.
SOURCE: FOURTH ANNUAL MANAGED CARE INDICATOR, EVERGREEN RE, STUART, FLA., 2001
While many physicians argue that HMOs are stingy about passing along revenue from premium increases, a new study suggests otherwise. National Health Information, which surveyed 500 provider groups and HMOs that subscribe to its newsletters, found that global capitation rates are up an average of more than 7 percent this year, and that payments for primary care services increased almost 9 percent. It may be, though, that some increases can be traced less to health plans' largesse than to spreading the money around to fewer pots; NHI President David Schwartz says that with the demise of some struggling provider groups, health plans have more money to give to the survivors. Schwartz also plays down talk about capitation's retreat; while share of total group revenue from risk contracts is smaller this year, indications are that capitation contracts will be more eagerly sought by most parties next year.
Average (mean) per-member, per-month capitation rates
Share of total group revenue from capitation
Bullish on capitation
(Question: Will your organization seek more capitated contracts, fewer, or stay the same?)
SOURCE: 2000 CAPITATION SURVEY, NATIONAL HEALTH INFORMATION, ATLANTA
Make no mistake: Capitation — despite the beating its reputation has taken of late — isn't out of fashion. In fact, its prevalence is increasing, with 14 percent more physician groups having some involvement in capitation last year than in 1998. But to succeed under capitation, physicians and other providers need a strategy for protecting themselves in the face of catastrophic loss. A new survey by Evergreen Re, a Florida-based health care reinsurance broker, suggests that an understanding of this is dangerously lacking among many providers.
When asked how they protect themselves from excessive claims, 24 percent of the managed care contract administrators surveyed said they didn't know. Of those who had some kind of stop-loss coverage, 30 percent were unsure of what type or level of coverage they had. At the same time, these people report increasing dissatisfaction with HMOs' data reporting, which practice administrators rely on to manage risk. The authors warn that providers who don't have solid a understanding of capitation risks and contract liabilities are playing a dangerous game that could lead to insolvency.
SOURCE: THIRD ANNUAL EVERGREEN RE MANAGED CARE INDICATOR, EVERGREEN RE, STUART, FLA., 2000
Those not-so-long-ago predictions that global capitation would come to define the financing of American medicine haven't come to pass. In fact, the use of capitation has, more or less, hit a plateau in the past couple of years. Meanwhile, a capitation-rate analysis suggests that physicians who accept capitation contracts are able to negotiate higher rates when risk pools are smaller — though some physicians will argue the rates themselves aren't commensurate with their own risk.
SOURCE: BECTON DICKINSON REPORT ON PHYSICIANS IN MANAGED CARE 1999
In a strategic move aimed at retaining and recruiting top physicians, Cigna HealthCare of Colorado has dumped capitation. In late February, the insurer began paying most of its physicians in the state on a discounted fee-for-service basis. The move came after Cigna talked with its physicians and found that most didn't like practicing under capitation.
Colorado is a high-octane market with several health plans vying for members. Cigna, whose 270,000 Colorado enrollees make it the sixth-largest health insurer in the state, hopes its game plan may give it a competitive edge over some rivals that continue to capitate primary care physicians. Its closest competitor, Aetna U.S. Healthcare, has no plans to move away from capitating primary care physicians.
Cigna says its move away from capitation is not a return to the fee-for-service days of overutilization; rather, it will monitor utilization closely to keep costs in check.
---
Our most popular topics on Managedcaremag.com
---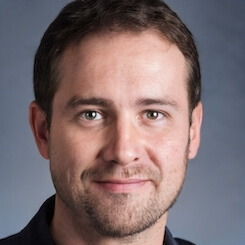 Paul Lendner ist ein praktizierender Experte im Bereich Gesundheit, Medizin und Fitness. Er schreibt bereits seit über 5 Jahren für das Managed Care Mag. Mit seinen Artikeln, die einen einzigartigen Expertenstatus nachweisen, liefert er unseren Lesern nicht nur Mehrwert, sondern auch Hilfestellung bei ihren Problemen.