Managed care take a bite out of fraud? Hardly. It has merely changed some of the techniques of stealing and corner-cutting.
Undertreatment Endangers Patients
Receiving capitation payments for nonexistent patients. Billing for three fee-for-service encounters when the patient only came once. Selling a $200 wheelchair for $5,000. Crimes, right? Stealing? Fraud? Most people agree that taking payment for a service not rendered or a substandard product is wrong.
But how about: Reporting three encounters instead of one, not for additional unearned fees today, but to justify a higher capitation rate next year? Waiving copayments or deductibles to attract patients? Diverting large percentages of capitation payments to administration, rather than to pay physicians? Deliberately undertreating because capitation isn't high enough to cover costs? Locating your office many miles from the homes and offices of your capitated patients?
Fraud, or simply in-your-face management tactics?
Let me count the ways
"Health care fraud and abuse exist on many levels," says Edward Hopkins, health care lawyer at Steel Hector & Davis in West Palm Beach, Fla.
"Level one is fundamental theft. There is a great deal more of that than we'd like to believe. It starts with people entering a program such as Medicare with the intent from day one of fleecing the system for as much as possible until they are caught or decide they have enough. Here in south Florida, we have observed several forms of this. A durable medical equipment supplier buys a list of Medicare members and patients and fabricates claims. It can make millions in twelve to fifteen months. We're probably only talking about one-tenth of one percent of practitioners — but they are draining a lot of money out of the health care system."
Bill Mahon, executive director of the National Health Care Anti-Fraud Association, a 12-year-old organization with 850 payer and law enforcement members, tells the story of a psychiatrist who knew the names of spouses and children of his patients and filed claims for treating them, too, even though he had never met nor treated them. "Some health care fraud also is the product of large-scale criminal enterprise," he says. "Staged accidents, phantom clinics."
South Florida is often cited as a hotbed of fraudulent activity. Incidence of fraud there may top 15 percent of health care expenditures, according to Mahon. His members peg the level of fraud nationwide at 3 to 5 percent, although many other observers say it's probably more like 10 percent of the trillion-dollar health care pie. The first comprehensive study of Medicare found 24 percent of claims at least questionable.
"The second level," continues Hopkins, "is providing services that are not necessary, or billing for services that are not necessary and not even provided. Or that are necessary — but not provided." In most cases, when you dissect these schemes, you find doctors accepting illegal financial remuneration — kickbacks.
Another level of fraud cited by Hopkins is physician referrals. Under the so-called Stark Medicare fraud-and-abuse laws, physicians may not refer a government program patient to an entity in which he or she has a financial interest. "Violations of these statutes not only can get you excluded from Medicare, but can also result in thousands of dollars in civil penalties."
Interestingly, some thought managed care would reduce fraud. "By eliminating the incentive for overutilization and the possibility of false claims, managed care — so the argument goes — should eliminate fraud," writes Malcolm K. Sparrow, Ph.D., a lecturer in public policy at Harvard's John F. Kennedy School of Government and author of License to Steal: Why Fraud Plagues America's Health Care System (Westview Press). "Under managed care," he says, "the problem is underprovision of care. There are various ways of diverting the capitation payment from the patient: misrepresenting patient rights, selective recruitment of well patients, disenrollment of sick ones." (See "Fraud in Managed Care Has Many Faces")
Brian C. Smith is head of B. Castle Smith & Co., a managed care advisory concern in Pasadena, Calif. He works with manufacturers, physicians and pharmaceutical companies. He is also author of Embracing Change: How To Survive … and Thrive … in Managed Care, 1997 (B. Castle Smith & Co.). Look at the economics, Smith says: "If there is no treatment protocol — who should do what and when — the number of units of service will go way down."
He recalls a case in which a representative of a group of anesthesiologists contacted the medical director of a large independent practice association after a change from fee-for-service compensation to capitation, complaining that the surgeons were too slow.
"Capitation is not right or wrong," Smith says. "It just is. The mark of a good capitation contract is that the services delivered are close to those required by the diagnosis. The level of capitation has to be developed in a patient-centered manner."
A $2,600 toenail
Another form of fraud that has become prevalent under discounted fee-for-service managed care is upcoding — claiming for a service with a higher reimbursement than the service actually performed. Instead of a small toenail fee, one podiatrist claimed a $2,600 foot operation for each nursing home patient. Most upcoding is not this blatant and easy to detect.
Intensity coding is another area of managed care abuse. "One endocrinologist was billing for long Level 5 visits on all his patients," recalls Joyce Hansen, assistant vice president of ReliaStar, a Minneapolis-based financial services company and health insurer. "We believe he was intentionally upcoding but he claimed he just wasn't sure how he should be coding. He even went so far as to hire a consultant to prove to the HMO he was 'cleaning up his act.'"
Hansen and others differentiate between fraud under indemnity arrangements and fraud under managed care. "Under indemnity, billing for services not rendered is the worst type of fraud, and the incentive may be to game the system to increase income," she says.
"Under managed care, it's more difficult. The system there has all the ingredients of a mess. For example, the HMO is not giving enough of the cap to the doctor. The doctor says, 'Hey, I have ten years of college, have been in practice 35 years and I am making less than I did five years ago.' Here, the provider is trying to make up for lost income. New schemes pop up all the time."
Clinical implications
Sparrow says managed care abuse is more dangerous to patients. "Usually, under fee-for-service fraud, the patient was oblivious. It was a purely financial crime. Undertreatment, though, is extremely dangerous and will kill patients."
Another notoriously muddy area is ownership of physician practices by hospitals. "This has led to problems under what is called the Stark II federal Medicare/Medicaid fraud and abuse legislation," says Vicky Gregg, senior vice president of BlueCross/BlueShield of Tennessee. "Hospitals may own a physician's practice and pay a salary plus some sort of productivity bonus that includes revenue from hospital admissions. The more they admit, the more they get paid. Under Stark II, we question whether this is a violation.
"Or," she continues, "it may work the other way — physicians may own a portion of the hospital. This is OK under federal law. They may refer patients to a home health agency or lab owned by the hospital. Because they share in the profits of the hospital, they share in the profits of that owned agency. Stark II may apply here — that's what Columbia/HCA is going to find out.
Is there more fraud, or just more enforcement, than there was a few years ago? No one is sure. One thing is certain. Medicare is the nation's largest payer, and federal agencies are placing more emphasis on detection and enforcement.
Gregory J. Wallance, a former U.S. attorney and a partner in Kaye, Scholer, Fierman, Hays & Handler in New York, says the trend toward aggressive enforcement began with the early Clinton health care initiatives. "The rush is on to blame physicians and providers for costs."
For many years, a Civil War-era statute, the federal False Claims Act, was the admittedly creaky weapon of choice in pursuing individuals filing erroneous claims for payment. In 1986, the standard was changed so that one need not have actual knowledge of false claims or false records to violate the law. Willful ignorance or reckless disregard of the truth (looking the other way) also became actionable, leading to an explosion of prosecutions by private whistleblowers under the statute, Hopkins says.
The penalty for violating the False Claims Act is between double and treble damages, as well as additional penalties of $5,000 to $10,000 per claim, far from chump change.
Prosecutors also had to rely on techniques as arcane as those that put Al Capone in jail on income tax charges. Physicians and companies were prosecuted for mail fraud or violations of the Racketeer-Influenced and Corrupt Organizations Act, or RICO, as it is known on the streets.
Such tactics lead Wallance to assert, "We are transforming the medical community into a criminal class. The raid on Columbia/HCA Healthcare is just the beginning. The profession is about to experience law enforcement tactics used against organized crime — wiretaps, surprise raids to execute search warrants, paid informants, rewards for whistle-blowers, forfeitures and high- profile press coverage."
HIPAA: the big guns
Wallance further contends that this "demonization" of the medical profession culminated in the passage in 1996 of the Health Insurance Portability and Accountability Act (the Kennedy-Kassebaum bill), which makes health care fraud a specific federal crime and gives the inspector general in the Department of Health and Human Services greater power. As an incentive, federal agencies may keep the money they recover.
Kennedy-Kassebaum was further refined by the Balanced Budget Act, including a new civil monetary penalty for violations of the Medicare and Medicaid anti-kickback law. And the penalties are steep — treble damages plus $50,000 per violation. Before this, all the feds could do to a provider taking a kickback was refer the case for criminal prosecution or exclude the provider.
Although Congress refrained from repealing Kennedy-Kassebaum provisions requiring the IG to give written opinions on whether a proposed venture constituted a kickback and provisions increasing the government's burden of proof in such cases, the consensus is that Congress has substantially upped the ante on health care fraud. "Easier to prosecute, easier to convict," warns Hopkins.
Nineteen states also are participating in HHS's Operation Restore Trust. Begun in 1995, the program reportedly is identifying $23 in waste, fraud and abuse for every $1 invested. The states use their grants to upgrade computer systems, to study diagnosis patterns and to adjust HMO payments according to risk. ("The incentive for upcoding is present," remarks one state official.)
Recently, President Clinton took another swipe at what he called the "scam and rip-off artists" of Medicare by proposing a crackdown on home health care abuses. New agencies will not be allowed to join Medicare for six months and will be audited more carefully. At the same time, however, a contract to upgrade the Medicare computer system has been scrapped.
Every three years, the Health Insurance Association of America surveys the antifraud efforts of its insurance company members. "The situation now is different from what we have seen in the past," comments Kathleen Fyffe, HIAA's federal legislative director. "We are seeing an intersection of fraud and managed care. The abuses are a function of the type of insurance. Most people used to have indemnity coverage. Now the majority are governed by managed care, although there are still some features of fee-for-service."
Fraud control pays off
According to the latest HIAA study, nine out of ten health insurance companies take an active role in detecting fraud. Almost all have anti-fraud training programs, and 91 percent conduct claims audits. Eighty-nine percent also share information with law enforcement agencies and three-quarters share information with other insurers as well. Net saving per company as a result of anti-fraud efforts is reported to be up 250 percent since 1993.
Far and away the largest source of fraud against HIAA members is billing for services not rendered. Detected instances quadrupled between 1993 and 1995. The leading perpetrators were professionals, with chiropractors, dentists, physical therapists and physicians mentioned by type. Next in frequency were abuses by facilities such as acute care hospitals, outpatient centers and psychiatric hospitals, with labs and medical suppliers — perhaps surprisingly — in last place.
The solution must be twofold detection and prevention. Blue Cross/Blue Shield of Tennessee monitors member change. If too many want to drop a certain primary care physician, Vicky Gregg wants to know why. If the patients report trouble getting appointments or too many telephone diagnoses and treatments, undertreatment may be suspected. Her company also monitors encounter information, measuring it against the level expected for that size of population. "The trend is to look at utilization above and below the norm. Most companies concentrate on the 'above' part when they really should be focusing on the 'below' part."
As for prevention, ReliaStar's Hansen recommends a prospective approach. "The right edits should be in the system — the provider should not be paid in the first place if there is fraud or abuse. We spot fraud and abuse based on practice patterns. If we see a problem, we interview patients and review medical records to see if treatment has been appropriate."
"Under managed care, the responsibility for fraud control used to rest with the payer," Harvard's Sparrow says. "In cases where the plans receive capitated payments and assume financial risk, the payers may assume that fraud will hurt the plans, not themselves. So payers may pass the responsibility down to the level of the plans. This is a major mistake. The predominant form of abuse is diversion of the capitation payment and underutilization. This takes place in a complex web of contracts within the health plan itself. So now, with respect to fraud, we have the fox watching the henhouse.
"Law enforcement discovers it has no friend in the managed care world, making fraud schemes harder to discover and investigate. Informants will likely turn out to be physicians deprived of their rightful part of the capitation payment, angry and unable to provide proper medical service. Such physicians should act directly, reporting abuses to the FBI. Most field offices have health care units," he points out, "and this can be done anonymously."
Hopkins recommends that companies beef up their own audit checks. "Payers and providers are trying to meet in the middle and deal with this," he says. "Physicians," he adds, "should develop their own compliance plans. Make sure billing is correct. Make sure no one is receiving money or making improper referrals."
Fraud fighter Mahon urges physicians to persuade their medical societies to yank licenses from physicians convicted of fraud. "Too often," he says, "medical boards focus on quackery and not the real problem. Boards can write the final chapter on a fraud case." Mahon says boards too often impose "slap-on-the-wrist penalties."
"This is not rocket science," concludes Hansen. "We can make a dent. We just need the right approach and perspective."
The doctor's adviser
Neil B. Caesar, J.D., author of Managed Care's monthly "Legal Forum" column, has written extensively on fraud issues from the point of view of the physician practice that wants to protect itself from unwarranted accusations. All of his columns are accessible through the search function on this site.
Fraud in managed care has many faces
In his book, License to Steal: Why Fraud Plagues America's Health Care System, Harvard lecturer Malcolm K. Sparrow, Ph.D., acknowledges "the unlimited creativity of men and women determined to steal from the health care complex."
Pharmacy scams, overbilling and billing for nonexistent patients or unprovided services are only the most obvious forms. Sparrow takes note of some outright crimes that have already been witnessed under managed care, as well as a number of questionable practices "destructive of adequate medical care." His list has been augmented by Joyce Hansen of ReliaStar, a financial service company offering a number of health plans.
Embezzling capitation funds paid by the state
Participating in fraudulent related-party contracts
Paying excessive salaries or fees to owners or close associates
Engaging in improper enrollment practices (attracting good risks, refusing bad risks, keeping good risks from disenrolling, forcing bad risks to leave, falsification of new enrollees)
Paying kickbacks to primary care physicians for referrals to fee-for-service specialists
Excluding identifiable groups (e.g., those with mental problems, children, infants, the elderly)
Regularly denying treatment requests without legitimate medical evaluation
Requiring an appeal before giving treatment
Failing to notify beneficiaries of their rights, yet retaining their capitation payments
Assigning unreasonably high numbers of beneficiaries to providers, making adequate service impossible
Misrepresenting a doctor's qualifications or bribing an employee to be admitted to a preferred-provider organization
Diverting in-network patient to a non-network doctor in the same clinic, and billing in the network doctor's name
Claiming procedures that are not discounted under the negotiated contract (e.g., billing toenail cutting as "surgery")
Billing for unlicensed caregiver services under an in-network physician's name
Asking patient to pay the difference between the discounted fee negotiated and the provider's customary fee
Waiving copayments or deductibles to attract more patients
Splitting fees for referrals with nonparticipating providers
Manipulating encounter data to justify a higher capitation amount during next negotiation
Intentionally undertreating
Keeping inconvenient office hours or locations to discourage visits by capitated patients
Falsifying identifiers so as to receive both a monthly cap and fee-for-service for the same patient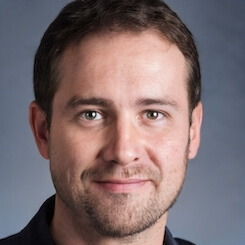 Paul Lendner ist ein praktizierender Experte im Bereich Gesundheit, Medizin und Fitness. Er schreibt bereits seit über 5 Jahren für das Managed Care Mag. Mit seinen Artikeln, die einen einzigartigen Expertenstatus nachweisen, liefert er unseren Lesern nicht nur Mehrwert, sondern auch Hilfestellung bei ihren Problemen.