A special panel hopes to push providers toward a global payment system that focuses more on outcomes
Seven years ago, when Massachusetts passed its big health care reform bill aimed at universal coverage, lawmakers left out one very noticeable element. There was no effort to rein in prices. At the time, a number of industry observers noted that this part of the reform effort — a sure-fire controversy — would have to wait.
Striving for a more universal coverage of its citizens, state officials inevitably started to feel the rising tension brought on by surging insurance premiums. That in turn helped inspire Chapter 224 of the Acts of 2012, "An Act Improving the Quality of Health Care and Reducing Costs Through Increased Transparency, Efficiency and Innovation."
There are no actual controls put in place to manage health care prices in Chapter 224. Instead, the state is investing more in electronic health records and creating a Health Policy Commission to help shine a light on what insurance companies, Medicare, and Medicaid are paying — and what providers are charging — for services.
"We've seen private payers make huge moves toward permanent change," says Anna Gosline, director of policy and research at the Blue Cross Blue Shield Foundation of Massachusetts. Global payment contracts proliferate.
If any medical groups or anyone else in the system are found to be hiking prices at a faster rate than the state has targeted, they may find themselves called on the carpet for a public chiding. Then they will be required to put together a plan to tell the state how they will do better.
Consumer protection
If they ultimately fail, and the commission says that rates are rising unreasonably fast, then the HPC can ask the attorney general's office to step in and consider action to protect consumers.
Just as the state's 2006 reform legislation helped pave the way to the national reform act put together by the Obama administration, a number of industry executives and policy players say that the state may once again be playing a pioneering role on health care reform. And some of the measures about to be put into place may migrate to other hard-pressed states, regardless of the political persuasion of the state legislature.
"In many ways, the law formalizes the recent period of intense public debate and scrutiny around health care costs, an environment that really pushed the system to make major changes," says Anna Gosline, director of policy and research at the Blue Cross Blue Shield Foundation of Massachusetts and co-author of an in-depth analysis of the legislation.
The 3.6% solution
Under this new law, state officials can intervene in a proposed health care merger, such as a hospital buyout, if the state determines that the larger enterprise would lead to an uncompetitive situation that would trigger higher costs for consumers. Add it all up, and the state's position is that it can persuade the health care system to keep costs rising at a modest pace — despite years of annual cost hikes that have significantly exceeded the general inflation rate.
In 2013 and 2014, the state is looking to cap the growth of health care costs at 3.6 percent for each year. By next year and the year after, says Gosline, the state should start to see hard data on how it's doing. That gives the HPC time to push providers further away from fee-for-service health care— Medicaid and the health plan for state employees are required to push that agenda — toward a new system of alternative payments that focuses more on quality and outcomes.
And accountable care organizations (ACOs) and patient-centered medical homes — widely viewed by reformers as key tools in the push for cost containment — will have a chance to deepen their roots in the state health care system.
"We've seen private payers make huge moves toward permanent change," Gosline says. Blue Cross Blue Shield of Massachusetts, the dominant insurer in the market, she notes, has already persuaded 86 percent of its specialists and 82 percent of primary care doctors to voluntarily operate under a global payment contract intended to pay for better quality and outcomes instead of volume.
"We agree and insurers agree that when you pay more for doing stuff, what you get is more stuff," says Harvard University economist David Cutler. "If you pay for more efficient care you get more efficient care.
"One big thing [Chapter 224] does is provide a lot of exposure and transparency for consumers when they can use it," says Cutler, who helped shape the legislation. By October the state should have a significant amount of quality and price data on hand, helping provide some real transparency in gathering rates.
"How can the industry ever get better if no one knows what it's doing?" asks Cutler. And insurers have been supportive.
"Costs are going to continue to be an issue, particularly as we recover from the recession," says Lora M. Pellegrini, the CEO of the Massachusetts Association of Health Plans.
5 years in front
"This is the first step," notes Lora M. Pellegrini, the CEO of the Massachusetts Association of Health Plans. "Public scrutiny can be very effective in the board room."
It's true, Cutler says, that there are no major penalties associated if the system fails to hit the 3.6 percent inflation rate laid out by the new regulations. On the other hand, that's the key number that now guides all the parties engaged in negotiating rates. Insurers will focus on that figure, as will providers.
"We're about five years ahead of the rest of the country," Pelligrini says. But the underlying forces that brought the issue to a head in Massachusetts can only grow in all states. "Costs are going to continue to be an issue, particularly as we recover from the recession."
The Affordable Care Act will put more pressure on state governments as the country achieves wider health care coverage, and employers and individuals are going to pay close attention to premiums along with all the other health care costs they face.
But now that the Health Policy Committee has begun to do its work, the association wants to help mold the way Chapter 224 will work, she adds. Of particular concern for health plans, is the added incentive the provider groups have to merge as ACOs gain steam.
Under the existing legislation, the HPC can delay any merger while it undertakes a review and the attorney general's office can be called in to consider opposing it.
But the association wants new legislation that "puts the onus on the attorney general to approve it. One of the problems is that the AG reviews antitrust issues," says Pelligrini. "Some of these merger issues, though, are not antitrust but anticompetitive."
The association is concerned that providers could create a few large groups not to be more efficient, but to simply negotiate higher fees from managed care companies, and it wants the AG's office to be acutely aware of those concerns.
"We have a very aggressive rate review here, with some of the most efficient health plans in the country, with a 90 percent medical loss ratio," says Pelligrini. "We don't have high rates because of profits, but because of high costs."
Cutler says that "It is a very big guide to what other states will think about, and not just blue states. The red states are going to be even more interested. No state government can run a deficit, so you have to do something about health care."
Many of these states are going to find raising taxes anathema, so using payment reform and transparency efforts to make the market work will be attractive to everyone.
---
Our most popular topics on Managedcaremag.com
---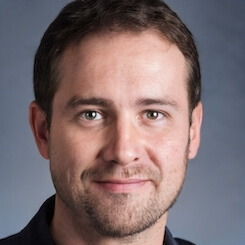 Paul Lendner ist ein praktizierender Experte im Bereich Gesundheit, Medizin und Fitness. Er schreibt bereits seit über 5 Jahren für das Managed Care Mag. Mit seinen Artikeln, die einen einzigartigen Expertenstatus nachweisen, liefert er unseren Lesern nicht nur Mehrwert, sondern auch Hilfestellung bei ihren Problemen.