Impact of combination therapy on managed care." American Journal of Managed Care 5(7): S456-S462.
The major objectives of managed care are particularly applicable to hypertension, a very common disease that affects about 30% of the adult population. Although managed care organizations know that adequate blood pressure control has a considerable impact on reducing hypertension-related morbidity and mortality, managed care is, at present, doing a generally poor job of monitoring antihypertensive therapy. One of the major reasons for this is the difficulty in gathering the necessary data from administrative sources; only chart review,which is very costly and very time consuming, can provide the data needed. The value of disease management lies in its capacity to optimize clinical and economic outcomes as well as to improve service and quality of life, using inputs such as cost, time, clinical resources, and patient satisfaction. Disease management programs are instituted because they can lead to improved quality of life and reduced costs. While the focus in managed care has traditionally been on promoting risk modification behavior, providing patient education, and encouraging medication compliance, the treatment of hypertension itself has not been a major focus in most disease management programs. Measuring the effectiveness of the hypertension treatment is, however, one of the proposed measures for the Health Plan Employer Data and Information Set (HEDIS 2000) to profile health plan quality. From a managed care perspective, the potential benefits of combination therapy for hypertension include improved blood pressure control and improved patient compliance as a result of needing fewer pills and experiencing fewer side effects with low-dose therapy. Among the obstacles to combination therapy in the managed care setting are the addition of the combinations onto a formulary and lack of acceptance among physicians. Fixed-dose combination therapy with a calcium channel blocker and an angiotensin-converting enzyme (ACE) inhibitor can potentially reduce pharmacy costs if given to patients who are taking both drugs independently and to patients who are taking a calcium channel blocker but should probably also be taking an ACE inhibitor (eg, patients with diabetes or congestive heart failure). A mini-pharmacoeconomic analysis based on claims data over a-month period from HMO Colorado, a health maintenance organization, shows that switching patients on dual therapy with a calcium channel blocker and an ACE inhibitor to 1-pill combination therapy with both agents can result in substantial cost savings.
(2000). "Demonstrating excellence in academic public health practice. The Association of Schools of Public Health Council of Public Health Practice Coordinators." Journal of public health management and practice : JPHMP 6(1): 10-24.
(2002). "Everything has its price." Lancet Oncology 3(12): 707.
(2004). "Art project reinforces HIV/AIDS education." HIV prevention plus! 5(4): 1-2.
(2004). "Impending crisis in oral health care prompts look at dental education." Pennsylvania dental journal 71(6): 24-25.
(2005). "A call to action on health care disparities among minorities." Disease management advisor 11(12): 138-141, 133.
That is according to a cadre of health care leaders who contend that health care quality cannot improve until America successfully addresses glaring inequities that leave many racial and ethnic minority populations at a disadvantage. In an effort to dramatically shift thefocusfrom research and discussion of disparities to development of practical interventions, the Robert Wood Johnson Foundation is putting millions of dollars behind a series of initiatives designed to identify and disseminate real-world solutions to the problem over the next three to four years.
(2007). "Mental health innovation. Winner: Oxfordshire PCT." The Health service journal Suppl.
(2009). "Training in Minimally Invasive Surgery – You Say You Want a Revolution." Journal of Minimally Invasive Gynecology 16(2): 113-120.
(2011). "Securing the future of our field." Journal of the American Society of Echocardiography 24(6).
Aakhus, E., et al. (2016). "A tailored intervention to implement guideline recommendations for elderly patients with depression in primary care: a pragmatic cluster randomised trial." Implementation Science 11: 15.
Background: Elderly patients with depression are underdiagnosed, undertreated and run a high risk of a chronic course. General practitioners adhere to clinical practice guidelines to a limited degree. In the international research project Tailored Implementation for Chronic Diseases, we tested the effectiveness of tailored interventions to improve care for patients with chronic diseases. In Norway, we examined this approach to improve adherence to six guideline recommendations for elderly patients with depression targeting healthcare professionals, patients and administrators. Methods: We conducted a cluster randomised trial in 80 Norwegian municipalities. We identified determinants of practice for six recommendations and subsequently tailored interventions to address these determinants. The interventions targeted healthcare professionals, administrators and patients and consisted of outreach visits, a website presenting the recommendations and the underlying evidence, tools to manage depression in the elderly and other web-based resources, including a continuous medical education course for general practitioners. The primary outcome was mean adherence to the recommendations. Secondary outcomes were improvement in depression symptoms as measured by patients and general practitioners. We offered outreach visits to all general practitioners and practice staff in the intervention municipalities. We used electronic software that extracted eligible patients from the general practitioners' lists. We collected data by interviewing general practitioners or sending them a questionnaire about their practice for four patients on their list and by sending a questionnaire to the patients. Results: One hundred twenty-four of the 900 general practitioners (14 %) participated in the data collection, 51 in the intervention group and 73 in the control group. We interviewed 77 general practitioners, 47 general practitioners completed the questionnaire, and 134 patients responded to the questionnaire. Amongst the general practitioners who provided data, adherence to the recommendations was 1.6 percentage points higher in the intervention group than in the control group (95 % CI -6 to 9). Conclusions: The effectiveness of our tailored intervention to implement recommendations for elderly patients with depression in primary care is uncertain, due to the low response rate in the data collection. However, it is unlikely that the effect was large. It remains uncertain how best to improve adherence to evidence-based recommendations and thereby improve the quality of care for these patients.
Aarons, G. A. and D. H. Sommerfeld (2012). "Leadership, innovation climate, and attitudes toward evidence-based practice during a statewide implementation." Journal of the American Academy of Child and Adolescent Psychiatry 51(4): 423-431.
Objective: Leadership is important in practice change, yet there are few studies addressing this issue in mental health and social services. This study examined the differential roles of transformational (i.e., charismatic) leadership and leadermember exchange (i.e., the relationship between a supervisor and their direct service providers) on team innovation climate (i.e., openness to new innovations) and provider attitudes toward adopting evidence-based practice (EBP) during a statewide evidence-based practice implementation (EBPI) of an intervention to reduce child neglect. Method: Participants were 140 case-managers in 30 teams providing home-based services to families in a statewide child-welfare system. Teams were assigned by region to EBPI or services as usual (SAU) conditions. Multiple group path analysis was used to examine associations of transformational leadership and leadermember exchange with innovation climate and attitudes toward adoption and use of EBP. Results: Transformational leadership predicted higher innovation climate during implementation, whereas leadermember exchange predicted higher innovation climate during SAU. Innovation climate was, in turn, associated with more positive attitudes toward EBP for the EBPI group. Conclusions: Strategies designed to enhance supervisor transformational leadership have the potential to facilitate implementation efforts by promoting a strong climate for EBPI and positive provider attitudes toward adoption and use of EBP. © 2012 American Academy of Child and Adolescent Psychiatry.
Abbas, M. R., et al. (2011). "Attitudes of medical students to medical leadership and management: a systematic review to inform curriculum development." BMC Medical Education 11: 8.
Background: There is a growing acknowledgement that doctors need to develop leadership and management competences to become more actively involved in the planning, delivery and transformation of patient services. We undertook a systematic review of what is known concerning the knowledge, skills and attitudes of medical students regarding leadership and management. Here we report the results pertaining to the attitudes of students to provide evidence to inform curriculum development in this developing field of medical education. Methods: We searched major electronic databases and citation indexes within the disciplines of medicine, education, social science and management. We undertook hand searching of major journals, and reference and citation tracking. We accessed websites of UK medical institutions and contacted individuals working within the field. Results: 26 studies were included. Most were conducted in the USA, using mainly quantitative methods. We used inductive analysis of the topics addressed by each study to identity five main content areas: Quality Improvement; Managed Care, Use of Resources and Costs; General Leadership and Management; Role of the Doctor, and Patient Safety. Students have positive attitudes to clinical practice guidelines, quality improvement techniques and multidisciplinary teamwork, but mixed attitudes to managed care, cost containment and medical error. Education interventions had variable effects on students' attitudes. Medical students perceive a need for leadership and management education but identified lack of curriculum time and disinterest in some activities as potential barriers to implementation. Conclusions: The findings from our review may reflect the relatively little emphasis given to leadership and management in medical curricula. However, students recognise a need to develop leadership and management competences. Although further work needs to be undertaken, using rigorous methods, to identify the most effective and cost-effective curriculum innovations, this review offers the only currently available summary of work examining the attitudes of students to this important area of development for future doctors.
Abbott, M. B. and L. R. First (2009). "Report of colloquium III: challenges for pediatric graduate medical education and how to meet them–a quality improvement approach to innovation in pediatric graduate medical education." Pediatrics 123 Suppl 1: S22-25.
Participants of the third colloquium of the Residency Review and Redesign in Pediatrics (R(3)P) Project concluded that pediatricians who practice ambulatory, hospital-based, a combination of ambulatory and hospital-based, and subspecialty pediatrics are sufficiently different to justify differences in general pediatric residency training. This conclusion along with others of previous colloquia led to the creation of a list of goals for innovative change in residency education and a draft of a quality improvement process by which they might be achieved.
Abdu, L. (2013). "Epidemiological Properties of Primary Open Angle Glaucoma in Nigeria." Journal of Ophthalmology: 6.
Background. Primary open angle glaucoma (POAG) is progressive chronic optic neuropathy in adults in which intraocular pressure (IOP) and other currently unknown factors contribute to damage. POAG is the second commonest cause of avoidable blindness in Nigeria. Pattern of Presentation. POAG is characterized by late presentation. Absence of pain which is a driving force for seeking medical help, inadequacy of trained eye care personnel, paucity of facilities, misdistribution of resources, lack of awareness, poor education, and poverty may all contribute to this. Medical and surgical treatment options available are challenging and tasking. Screening for Glaucoma. Screening is the presumptive identification of unrecognized disease (POAG) by applying test(s) which can be applied rapidly. Such test(s) should be of high reliability, validity, yield, acceptable, and cost effective. The test should ideally be sensitive, specific, and efficient. It is difficult to select a suitable test that meets these criteria. Intraocular pressure (IOP) appears to be the easiest option. But, high IOP is not diagnostic nor does normal value exclude the disease. Health education is a possible strategy in early case detection and management. Treatment of POAG. Glaucoma treatment can either be medical or surgical (this includes laser). Considering unavailability, potency, cost, and long-term effects of medication, surgery (trabeculectomy) could be a better option. Laser trabeculoplasty is available in a few centers. Viscocanalostomy is not routinely performed. Patient education is vital to success as management is for life. Conclusion. POAG remains a cause of avoidable blindness in Nigeria. There is need for long-term strategy to identify patients early and institute prompt management. Improvement in training of eye care personnel and provision of up to date equipment is essential in achieving this goal.
Abe, M., et al. (2014). "Community health nurses' HIV health promotion and education programmes: a qualitative study." International Nursing Review 61(4): 515-524.
BACKGROUND: Globally, nurses practice in many settings with people with human immunodeficiency virus (HIV) and acquired immune deficiency syndrome (AIDS), taking an increasing share of the professional burden of care and helping to reduce morbidity and mortality. International literature is sparse about Thai community nurses providing primary healthcare programmes for people with HIV.
AIM: This study aimed to describe background, experiences and strategies of community nurses regarding their design and delivery of programmes for people living with HIV and AIDS in Chiang Mai Province, Thailand.
DESIGN: This study used a qualitative mixed-methods study employing a qualitative survey and in-depth interviews.
METHODS: Twenty community health nurses from 18 small community hospitals completed a survey comprising demographic data and 13 open-ended questions. Four of them later engaged in in-depth interviews using the same questions. Survey, interview data and field notes were analysed using interpretive content analysis.
FINDINGS: Four themes and six sub-themes portrayed participants' rich experiences and knowledge of HIV health promotion and education; challenges of daily work, discrimination and ethical issues; success through programme diversity comprising promotion of community volunteerism, networking and relationships; and holistic connections with Thai cultural traditions and Buddhism.
CONCLUSIONS AND IMPLICATIONS FOR PRACTICE: Findings help to recognize the diversity, uniqueness and contributions of Thai community nurses regarding culturally appropriate health promotion and education programmes for people living with HIV and AIDS. Findings inform nurses and health officials in and outside of the country to complement innovation in future HIV health promotion and education programmes.
LIMITATIONS: Our sample came from one province of Thailand. Findings might not be reflective of nurses elsewhere.
IMPLICATIONS FOR HEALTH AND NURSING POLICY: Three decades of collective experience in providing holistic and multifaceted HIV and AIDS nursing care, education and health promotion by community health nurses have the potential to effect new and existing policies and protocols on HIV community care in Thailand, but more research is required for this.Copyright © 2014 International Council of Nurses.
Abelmann, W. H., et al. (1997). "Generation of physician-scientists manpower: A follow-up study of the first 294 graduates of the Harvard-MIT program of health sciences and technology." Journal of Investigative Medicine 45(5): 272-275.
Background: The MD program of the Harvard-MIT Division of Health Sciences and Technology was founded in 1970, One of its goals was the application of the academic resources of the two universities to the education of leaders in academic medicine and biomedical sciences, Methods: The first MD class was admitted in 1971, Prerequisites for admission are a strong background in quantitative sciences and demonstrated interest in research, Research and a thesis are obligatory, Enrollment in a PhD program is elective, Questionnaires were sent to 293 alumni who graduated from the MD program between 1975 and 1988, followed up by letters and telephone calls, Results: By 1988, 296 students had graduated, 207 with an MD only, 89 with MD-PhD degrees, Follow-up by questionnaires of 293 living graduates (92%), plus indirect data on 11 others, revealed that 212 (75%) held faculty appointments in 64 medical schools, Overall, 73.5% of respondents were engaged in research: 68% of MDs and 86% of MD-PhDs, One hundred and four (38%) respondents spent more than 50% of their time on research: 54 (29%) of MDs and 50 (60%) of MD-PhDs, Seventy-five percent of respondents were active in teaching, Conclusion: Our experience indicates that both an MD-PhD program and a research-oriented MD program are effective in producing physician-scientists and leaders in academic medicine.
Abou Tayoun, A. N., et al. (2014). "Democratizing Molecular Diagnostics for the Developing World." American Journal of Clinical Pathology 141(1): 17-24.
Objectives: Infectious diseases that are largely treatable continue to pose a tremendous burden on the developing world despite the availability of highly potent drugs. The high mortality and morbidity rates of these diseases are largely due to a lack of affordable diagnostics that are accessible to resource-limited areas and that can deliver high-quality results. In fact, modified molecular diagnostics for infectious diseases were rated as the top biotechnology to improve health in developing countries. Methods: In this review, we describe the characteristics of accessible molecular diagnostic tools and discuss the challenges associated with implementing such tools at low infrastructure sites. Results: We highlight our experience as part of the "Grand Challenge" project supported by the Gates Foundation for addressing global health inequities and describe issues and solutions associated with developing adequate technologies or molecular assays needed for broad access in the developing world Conclusions: We believe that sharing this knowledge will facilitate the development of new molecular technologies that are extremely valuable for improving global health.
Abraham, Y. and A. Azaje (2013). "The new innovative medical education system in Ethiopia: Background and development." Ethiopian Journal of Health Development 27: 36-40.
Background: A New Innovative Medical Education Initiative (NIMEI) had been launched in Ethiopia in February 2012 and the training of medical doctors using a new approach and curriculum initiated. Currently training is being conducted in ten universities and three hospitals across the country, all of whom have teaching hospitals, health centers and community attachment sites. The NIMEI curriculum is different from the existing curriculum in terms of uptake of students, years of education and is competency based and integrated Objective: The objective of this review is to give the background and objectives for introducing the NIMEI in Ethiopia. It also outlines the detailed process for developing the curriculum as well as for organizing the required system for initiating the training within the new initiative. Methods: Review and description of the background and process of developing a new innovative medical curriculum in Ethiopia through comparisons of experiences of similar undertaking from the literature. Results: The objectives, rationale as well as the approach and methodology used to develop the curriculum are outlined. The processes involved in the implementation and the initial appraisal of the developed curriculum was also discussed. Conclusion: In conclusion, this review highlights the possible impact of the NIMEI on the human resources for health development as well as for the overall health system of the country.
Absalom, A. R., et al. (2016). "Target-Controlled Infusion: A Mature Technology." Anesthesia and Analgesia 122(1): 70-78.
Target-controlled infusions (TCIs) have been used in research and clinical practice for >2 decades. Nonapproved TCI software systems have been used during the conduct of almost 600 peer-reviewed published studies involving large numbers of patients. The first-generation pumps were first approved in 1996, and since then an estimated 25,000 units have been sold and used. Second-generation pumps were first approved in 2003. During 2004 to 2013, >36,000 units were sold. Currently, TCI systems are approved or available in at least 96 countries. TCI systems are used to administer propofol and opioids for IV sedation and general anesthesia for millions of patients every year. In countries where TCI systems are approved, nonapproved software is still commonly used in studies of the pharmacology of hypnotics and opioids, because research software offers greater flexibility than approved TCI systems. Research software is also readily integrated into data management modules. Although TCI is a part of established practice around the world, TCI devices have not received regulatory approval in the United States. In the United States, TCI administration of propofol and opioids for sedation and anesthesia is only possible using research software in IRB-approved research studies. © 2015 International Anesthesia Research Society.
Abu-Faraj, Z. O. (2008). "Project Alexander the Great: a study on the world proliferation of bioengineering/biomedical engineering education." Conference Proceedings: … Annual International Conference of the IEEE Engineering in Medicine & Biology Society 2008: 2873-2876.
Bioengineering/Biomedical Engineering is considered amongst the most reputable fields within the global arena, and will likely be the primer for any future breakthroughs in Medicine and Biology. Bioengineering/biomedical engineering education has evolved since late 1950s and is undergoing advancement in leading academic institutions worldwide. This paper delineates an original study on the world proliferation of bioengineering/biomedical engineering education and bears the name 'Project Alexander the Great'. The initial step of the project was to survey all 10448 universities, recognized by the International Association of Universities, spread among the 193 member states of the United Nations within the six continents. The project aims at identifying, disseminating, and networking, through the world-wide-web, those institutions of higher learning that provide bioengineering/biomedical engineering education. The significance of this project is multifold: i) the inception of a web-based 'world-map' in bioengineering/biomedical engineering education for the potential international student desiring to pursue a career in this field; ii) the global networking of bioengineering/biomedical engineering academic/research programs; iii) the promotion of first-class bioengineering/biomedical engineering education and the catalysis of global proliferation of this field; iv) the erection of bridges among educational institutions, industry, and professional societies or organizations involved in Bioengineering/Biomedical Engineering; and v) the catalysis in the establishment of framework agreements for cooperation among the identified institutions offering curricula in this field. This paper presents the results obtained from Africa and North America. The whole project is due to be completed by 2009.
Acharya, T., et al. (2004). "Biotechnology to improve health in developing countries – A review." Memorias Do Instituto Oswaldo Cruz 99(4): 341-350.
The growing health disparities between the developing and the developed world call for urgent action from the scientific community. Science and technology have in the past played a vital role in improving public health. Today, with the tremendous potential of genomics and other advances in the life sciences, the contribution of science to improve public health and reduce global health disparities is more pertinent than ever before. Yet the benefits of modern medicine still have not reached millions of people in developing countries. It is crucial to recognize that science and technology can be used very effectively in partnership with public health practices in developing countries and can enhance their efficacy. The fight to improve global health needs, in addition to effective public health measures, requires rapid and efficient diagnostic tools; new vaccines and drugs, efficient delivery methods and novel approaches to therapeutics; and low-cost restoration of water soil and other natural resources. In 2002, the University of Toronto published a report on the "Top 10 Biotechnologies for Improving Health in Developing Countries". Here we review these new and emerging biotechnologies and explore how they can be used to support the goals of developing countries in improving health.
Acker, B. A., et al. (2008). "Health IM and Health IT: Frequent traveling companions." Journal of the American Health Information Management Association 79(11): 46-49.
Acker, M. A., et al. (2015). "History and Current Status of Cardiovascular Surgery at the University of Pennsylvania." Seminars in Thoracic & Cardiovascular Surgery 27(4): 370-373.
The cardiothoracic surgery program at the University of Pennsylvania has enjoyed a decades long tradition of leadership and contributions to the field. Consistent with its place as a robust contributor in a major academic medical center, its focus is on the tripartite mission of clinical care, research and education, including the provision of cutting edge care delivered to patients in a multidisciplinary fashion. Faculty members' pursuit of translational research facilitates the delivery of such exceptional treatment and provision of excellent care. This foundation is ideal for the training of the outstanding surgeons of tomorrow, as evidenced by a history of such contributions. Copyright © 2015. Published by Elsevier Inc.
Ackerly, D. C., et al. (2011). "Training the next generation of physician-executives: an innovative residency pathway in management and leadership." Academic Medicine 86(5): 575-579.
The rapidly changing field of medicine demands that future physician-leaders excel not only in clinical medicine but also in the management of complex health care enterprises. However, many physicians have become leaders "by accident," and the active cultivation of future leaders is required. Addressing this need will require multiple approaches, targeting trainees at various stages of their careers, such as degree-granting programs, residency and fellowship training, and career and leadership development programs. Here, the authors describe a first-of-its-kind graduate medical education pathway at Duke Medicine, the Management and Leadership Pathway for Residents (MLPR). This program was developed for residents with both a medical degree and management training. Created in 2009, with its first cohort enrolled in the summer of 2010, the MLPR is intended to help catalyze the emergence of a new generation of physician-leaders. The program will provide physicians-in-training with rigorous clinical exposure along with mentorship and rotational opportunities in management to accelerate the development of critical leadership and management skills in all facets of medicine, including care delivery, research, and education. To achieve this, the MLPR includes 15 to 18 months of project-based rotations under the guidance of senior leaders in many disciplines including finance, patient safety, health system operations, strategy, and others. Developing both clinical and management skill sets during graduate medical education holds the promise of engaging future leaders of health care at an early career stage, keeping more MD-MBA graduates within health care, and creating a bench of talented future physician-executives.Copyright © by the Association of American medical Colleges.
Ackerman, M. J. (2008). "Computer briefs: it all comes down to education." Journal of Medical Practice Management 23(4): 250-251.
Adams, A. M., et al. (2013). "Innovation for universal health coverage in Bangladesh: a call to action." Lancet 382(9910): 2104-2111.
A post-Millennium Development Goals agenda for health in Bangladesh should be defined to encourage a second generation of health-system innovations under the clarion call of universal health coverage. This agenda should draw on the experience of the first generation of innovations that underlie the country's impressive health achievements and creatively address future health challenges. Central to the reform process will be the development of a multipronged strategic approach that: responds to existing demands in a way that assures affordable, equitable, high-quality health care from a pluralistic health system; anticipates health-care needs in a period of rapid health and social transition; and addresses underlying structural issues that otherwise might hamper progress. A pragmatic reform agenda for achieving universal health coverage in Bangladesh should include development of a long-term national human resources policy and action plan, establishment of a national insurance system, building of an interoperable electronic health information system, investment to strengthen the capacity of the Ministry of Health and Family Welfare, and creation of a supraministerial council on health. Greater political, financial, and technical investment to implement this reform agenda offers the prospect of a stronger, more resilient, sustainable, and equitable health system.
Adams, C. L. and L. Ladner (2004). "Implementing a simulated client program: Bridging the gap between theory and practice." Journal of Veterinary Medical Education 31(2): 138-145.
Introduction – This paper outlines the design and implementation of an innovative communication skills training program at the Ontario Veterinary College (OVC). Based upon the body of research in human medical education reporting effective results through the use of standardized patients (SPs) for this type of training, an experiential learning laboratory using simulated clients (SCs) and patients was introduced to first-year veterinary students. Method – One hundred and four first-year students were assigned to 12 groups of eight or nine students plus a facilitator. Each student interacted with a simulated client and a patient while being observed by peers and a facilitator. The Calgary-Cambridge Observation Guide (CCOG) was used to guide students and facilitators with performance standards and feedback. Assessment strategies were utilized. Results – implementation of this program required extensive resources, including funding, expertise, facilitator training, time allotment in an already overburdened curriculum, and administrative and faculty support. Preliminary assessment revealed high student and facilitator satisfaction. The potential of this program for student education and assessment was recognized, and it will be expanded in years 2 and 3 of the DVM (Doctor of Veterinary Medicine) curriculum. Conclusions – Medical educators have created resources, including skills checklists and experiential learning modalities, that are highly applicable to veterinary medical education. Ongoing evaluation of the program is essential to determine whether we are meeting expectations for communication competency in veterinary medicine.
Adams, E. K., et al. (2008). "Sociodemographic, insurance, and risk profiles of maternal smokers post the 1990s: How can we reach them?" Nicotine & Tobacco Research 10(7): 1121-1129.
Declines in prenatal smoking rates have changed the composition of maternal smokers while public policy during the 1990s has likely made it more difficult to reach them. Medicaid expansions during the 1980s/early 1990s insured more women some time during pregnancy, but the 1996 welfare reform unexpectedly reduced enrollment in Medicaid by eligible pregnant women; overall, insurance coverage has declined since 2000. As the public sector struggles with fewer resources, it is important to understand the sociodemographic characteristics of prenatal smokers, their patterns of care, and nonsmoking risk behaviors. Targeting scarce dollars to certain settings or sub-populations can strengthen the infrastructure for tobacco policy change. We provide more current information on maternal smokers in 2002 based on the Pregnancy Risk Assessment Monitoring System (PRAMS) for 21 states. Data on urban/rural location, insurance coverage, access patterns, and nonsmoking risk behaviors (e.g., abuse) among low-income (<16,000) and other maternal smokers are included. Low-income maternal smokers are the working poor living in predominately urban areas with fewer health care resources than low-income nonsmokers. Over 50% of low-income maternal smokers are uninsured pre-pregnancy and use a clinic as their usual source of care. Regardless of income, smokers exhibit rates of nonsmoking risks that are two to three times those of nonsmokers and high rates of unintended pregnancy (68%) of low-income smokers. These characteristics likely call for a bundle of social support services beyond cessation for smokers to quit and remain smoke-free postpartum.
Adams, R. C. and P. Snyder (1998). "Treatments for cerebral palsy: Making choices of intervention from an expanding menu of options." Infants and Young Children 10(4): 1-22.
Family members face an increasing number of therapeutic and medical choices that can be made on behalf of their children with cerebral palsy. Various options are presented through the press and media, medical and educational literature, and the "information highway." While decisions about which courses of action to take are sometimes made unilaterally by families, often there are requests for input from the pediatrician or other professionals working with the child. This article organizes the variety of options that may be chosen by families and professionals under three major "menu" headings. Information and resources are presented that might be helpful for families and professionals to use as they attempt to answer the question, "What should we do?" Strategies for supporting families as they make decisions about possible courses of action are described.
Aday, L. A. and B. E. Quill (2000). "A framework for assessing practice-oriented scholarship in schools of public health." Journal of public health management and practice : JPHMP 6(1): 38-46.
Within many schools of public health, substantial ambiguity surrounds the process of defining and rewarding faculty contributions to practice-oriented scholarly activities. Ernest L. Boyer introduced a powerful and compelling new paradigm for assessing the core domains of scholarship: the scholarships of discovery, integration, teaching, and application. This article draws on Boyer's domains and his colleagues, Charles E. Glassick, and others' criteria for evaluating them in introducing a framework for assessing practice-oriented scholarship within schools of public health. The article presents concepts, content, and defining criteria of practice-oriented scholarship and identifies the principles that might guide tenure and promotion decisions related to it.
Adcock, J. and E. Fottrell (2008). "The North-South information highway: case studies of publication access among health researchers in resource-poor countries." Global Health Action 1: 5.
Background: Less than 2% of scientific publications originate in low-income countries. Transfer of information from South to North and from South to South is grossly limited and hinders understanding of global health, while Northern-generated information fails to adequately address the needs of a Southern readership. Methods: A survey of a new generation of health researchers from nine low-income countries was conducted using a combination of email questionnaires and face-to-face interviews. Data were gathered on personal experiences, use and aspirations regarding access and contribution to published research. Results: A total of 23 individuals from 9 countries responded. Preference for journal use over textbooks was apparent, however a preference for print over online formats was described among African respondents compared to respondents from other areas. Almost all respondents (96%) described ambition to publish in international journals, but cited English language as a significant barrier. Conclusion: The desire to contribute to and utilise contemporary scientific debate appears to be strong among study respondents. However, longstanding barriers remain in place and innovative thinking and new publishing models are required to overcome them.
Adebo, G. M. and S. D. Y. Alfred (2011). "Gender dimension of herbal medicine's knowledge and practice in Ekiti and Ondo States, Nigeria." Journal of Medicinal Plants Research 5(8): 1283-1290.
In Nigeria several occupations and practices are gender biased right from their names and references. The womenfolk are not heard of but it was discovered that in almost all local markets in Nigeria, women engage in the sales of herbal products for the treatment of numerous ailments however, there are no available data of their contributions to herbal medicine. It is on this note that this study was carried out to examine the gender dimension of herbal medicine's knowledge and practice in Ekiti and Ondo States. A multi-stage random sampling method was used in selecting 140 respondents from the two States. A structured interview schedule was used in collecting the data. Results of the findings indicate that majority (81.4%) of herbal medicine practitioners in Ekiti and Ondo States were women. Data show a high level of patronage and effectiveness. Most of them inherited the practice from their parents but a few males learned it through informal training. Both genders engaged in the treatment of various ailments and were frequently patronized by patients with infertility problems, children's ailments, skin diseases and malaria. They mostly used indigenous methods in processing and preservation of herbs however a good proportion (23%) of the male gender has engaged in the modern method of processing and preservation of herbs. Challenges faced by herbal medicine practitioner in both States includes lack of processing facilities, low publicity, ignorance, low level of education and poor finance base. All the challenges were prominent among the female gender than their male counterparts. It is recommended that Agricultural extension agents should evolve a model for improving women's herbal medicine practice through non-formal education while the male counterparts who are more knowledgeable in the practice can be used as resource persons. Both the male and female herbal practitioners should be encouraged to form and join cooperative societies to enable them access loans. Young people should be encouraged to join the profession in order to prevent it from going into extinction.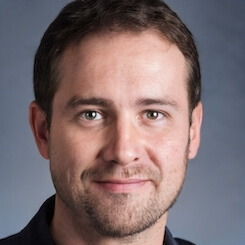 Paul Lendner ist ein praktizierender Experte im Bereich Gesundheit, Medizin und Fitness. Er schreibt bereits seit über 5 Jahren für das Managed Care Mag. Mit seinen Artikeln, die einen einzigartigen Expertenstatus nachweisen, liefert er unseren Lesern nicht nur Mehrwert, sondern auch Hilfestellung bei ihren Problemen.