New alliances are emerging in the field of medical research. Where does managed care fit in? And how does it affect the research agenda?
Before White House affairs knocked national ones off the front page, the new year produced a flurry of debates about medical research. In his fiscal 1999 budget, President Clinton proposed a $1.15 billion increase for the National Institutes of Health–only to be chided by Congress for not asking for more. Medical research is an election year crowd pleaser.
The call for more funding recognizes not only unprecedented research opportunities in genetics and biomedicine, but the fact that research is a driving economic force. Money invested in it is good for American health, as well as American business.
In keeping with this theme, medical researchers have joined the managed care backlash. The charge against the industry runs thus: By negotiating lower fees and turning to less-expensive providers, managed care has jeopardized research dollars at academic medical centers. Too, it is claimed, health plans' insistence on covering only standard treatments has constrained the experimentation that research needs to thrive.
Yet a closer look at the research enterprise reveals a more complex picture than the good guys—bad guys cliché. Academic medical centers are, by and large, healthy enterprises in transition; for them, managed care is only one of many agents of change, perhaps the most convenient to point fingers at. The potential effects of other concerns–the evolving faces of Medicare and Medicaid, for instance–remain unclear. The fact that medicine is on the cusp of a golden age of discovery has created more research opportunities than ever for academic medical centers. Money is there; it's funding sources and changes in research priorities that are different.
"The research community includes academic health centers, NIH and other government funders, not-for-profit foundations, pharmaceutical companies and managed care organizations," says Allen Dobson, Ph.D., senior vice president of the Lewin Group, a health policy research group. "All of them are taking a hard look at the landscape to figure out what makes sense."
New alliances
The American Association of Health Plans has launched an aggressive campaign to forge new research relationships. Its annual "Building Bridges" conference this month brought together representatives from medical centers, government and health plans. AAHP's research institute awards grants to HMO researchers. Says Barbara Lardy, AAHP's director of medical affairs: "We can link multiple plans for many projects, making sure results can be generalized across the industry and not just applicable to a staff-model HMO."
And last summer, AAHP entered into a formal affiliation with the NIH. "Our objective is to demonstrate health plan support of clinical research and to emphasize common interests," Lardy says. "We want to know what studies we can support, and address broader issues of trial selection, relevance and design."
For health plans, it is a new and more vocal role in the research discussion. "Many plans have alliances with academic centers, and others are actively involved in research," says Charles Cutler, M.D., vice president of medical services for Prudential HealthCare and cochair of the AAHP/NIH clinical research work group. "Managed care involvement is expanding in scale."
One factor driving managed care's effort is the perception that it limits research. But, Cutler says, "Political pressure has been put on NIH to work more closely with outside organizations, and pressure is being applied to academic centers and the managed care industry to think about what we can do differently."
There is also a growing awareness of managed care's own research objectives.
Since 1995, the research arms of 12 managed care organizations have made up a loose federation called the HMO Research Network. They include eight Kaiser Permanente groups (including Group Health Cooperative of Puget Sound), Fallon Healthcare System, Harvard Pilgrim Health Care, Henry Ford Health System and Prudential HealthCare. Prudential is the sole for-profit member. According to Diana Petitti, M.D., M.P.H., chair of the Research Coordinating Council for Kaiser Permanente and director of research and evaluation for Kaiser Southern California, the preponderance of not-for-profits is no coincidence.
"There is a value structure in a not-for-profit group that includes a commitment to society," she says. "Research falls into that perspective."
At least eight other managed care organizations have active research endeavors–notably, ChoiceCare Health Plans and United HealthCare–bringing the number of managed care interests with an active hand in research to 20. According to Health Affairs, these 20 account for 19.2 percent of total managed care enrollment.
All research performed by the HMO Research Network is in the public domain while, Health Affairs reports, half of research performed by for-profit managed care organizations is proprietary.
"A research capability within a health plan is a tremendous asset," says Edward Wagner, M.D., M.P.H., director of Group Health Cooperative of Puget Sound's MacColl Institute for Healthcare Innovation and board chairman of the HMO Research Network. "It sharply improves data systems because it draws data-savvy people, and it creates an intellectual climate that attracts better doctors, nurses and providers."
The research units of HMOs that make up the membership of the HMO Research Network collectively spend $80 to $90 million a year. Each receives core funding from its parent HMO while competing for additional money from government agencies, foundations and pharmaceutical companies.
Different goals
While managed care competes with academic medical centers for the same money, the two groups' research agendas differ. What interests managed care? Treatment protocols, cost-effectiveness and disease management–a population-based approach not taken by medical centers, which study diseases with little regard to prevalence.
Wagner places research by managed care companies within a spectrum of research endeavors. "With biomedical research producing such remarkable new ideas, how do we know they work for the average patient in the average doctor's office?" he asks. "Managed care organizations are ideal places to study cost-effectiveness and prevention because of our diverse populations and rich data."
Wagner would welcome more members into the HMO Research Network. But Cutler does not think most managed care organizations share the members' vision. "Other plans haven't shown a significant interest, and given the financial performances of most managed care organizations in the last year, I think they would be hard-pressed to start a research venture."
David Korn, M.D., senior vice president for biomedical and health sciences research at the Association of American Medical Colleges, is even more blunt: "Most managed care organizations do not support research and feel no social obligation to do so."
Whatever it will do for–or to–research in the future, certainly, managed care has been a factor in its past.
New numbers
Basic research is heavily subsidized by the federal government. NIH is the federal research funding superstar, doling out almost 95 percent of all Health and Human Services Department research appropriations. In fiscal 1998, the NIH budget tops $13.6 billion, and if history is a guide, about 84 percent–$11.4 billion–is likely to be extramural. Half the money goes to medical schools; thus, academic medical centers should receive $5.7 billion this year from NIH.
Clinton proposed an 8.4-percent NIH funding increase as part of a research package labeled the 21st Century Fund. But Congress has joined with scientific and grass-roots groups to push for a 15-percent annual increase for five years, which would double its budget by 2003. That has quieted calls for an "assessment" on health plan premiums to supplement research–a proposal, says Cutler, that would amount to selective taxation.
"Funding medical research is a public policy issue," he says. "If the public wants America to remain the leader in research–and I think it does–then it will continue to appropriate taxes for that purpose. But public policy should be resolved through public decisions, not by penalizing one segment of the population."
In part because the NIH, through its support of basic research, has spurred such significant advances, "The most vulnerable and endangered activity is clinical research," Korn says. "Managed care companies are not willing to support research by letting academic medical centers charge more than rock-bottom prices. The attitude of the managed care industry is that it contributes to research by paying taxes, and when you suggest that managed care doesn't adequately support research, its reply is, 'I gave at the office.'"
According to Jeffrey Ingrum, CEO of Health Alliance Medical Plans in Illinois and Iowa, that is an appropriate response for for-profit plans.
"As I look at not-for-profit hospitals and health organizations, they are as profitable as for-profit ones," Ingrum says. "They don't pay taxes, so that must make funding research a bit easier. We're not going to write a check to an academic medical center for research. We provide indirect funding by becoming partners with providers."
What's happening with medical centers?
But that partnership entails transition, and academic medical centers claim their ability to cross-subsidize any activity–research, teaching or care of the indigent–is sharply diminished. The fact that plans have negotiated lower payments and steer business to less-expensive care sites affects academic medical centers' ability to fund their own clinical research–which feels particularly tight after decades of plenty.
"A way of life developed in medical schools because clinical revenues were so abundant," says Korn. "Because we constructed the system the way we did, there are now important activities perceived to be at risk."
It's hard to prove that perception with available data, a limitation noted in an HHS report, "The Future of Academic Health Centers," issued last October. Still, "Most [academic centers] appear to be making successful fiscal changes in response to the changing health care environment," HHS concluded.
Managed care's effect on research is but one of several funding concerns academic centers are struggling with. Lower payments from HMOs mean more clinical duties for physicians and fewer clinical researchers trained–which disturbs Dobson. "We may be knocking out our seed capital for future research," he says. Federal grants for indirect costs–facilities and administration–have grown, but haven't kept pace with expenses. And funding from industry–particularly drug manufacturers–has been diverted.
According to the Pharmaceutical Research and Manufacturers of America, U.S.-owned drug companies will spend $20.6 billion on research and development this year, 10 percent more than in 1997. The portion taking place outside company labs is likewise growing: roughly 30 percent in 1996, up from 25 percent in 1995.
"Health care reform dramatically changed the economics of research and development," says Kenneth Getz, publisher and principal of CenterWatch, a Boston company that follows clinical trials and analyzes data from them in collaboration with research sponsors. "Companies found it easier to manage R&D if the fixed cost of salaries was lower." Thus, independent investigators became part of the research enterprise.
While pharmaceutical companies contract directly with independent researchers, they also rely increasingly on contract research organizations–the largest of which, including Quintiles Transnational Corp. in Research Triangle Park, N.C., and Covance Inc. in Princeton, N.J., can compete directly with medical centers. But most CROs subcontract projects to teaching hospitals, as well as other hospitals, nonaffiliated research institutes and doctors in group or solo practices.
Though manufacturers are farming out more research, the amount going to academic centers is shrinking. "In 1991, academic institutions controlled about 75 percent of the total market," says Getz. "As of 1997, that market share was less than half. In many cases, industry has found academic institutions to be bureaucratic."
Korn admits that CROs are a growing concern. "They have captured a substantial fraction of the market very quickly, and some academic centers are gearing up to compete head to head with them, making major changes in how they manage clinical trials." The push to become more competitive is also attracting health plans, assuring better revenues for teaching hospitals and a larger patient base for clinical trials.
"Academic medical centers that understand they need to be competitive on price can work effectively with managed care organizations," says Cutler, who points out that teaching hospitals are sometimes the best option for health plans when more complicated illnesses are at issue. Academic hospitals' expertise in some areas–which often follows from their own research–can mean better outcomes and lower long-term costs, even if up-front expense is high.
With a big bulge of the population just a decade or two away from needing extensive medical care, the question of collaborating with medical centers on clinical research takes on new financial urgency for managed care organizations. It also raises significant concerns.
Benefits and hurdles
The for-profit Health Alliance is part of a provider-sponsored organization owned by the Carle Clinic in Urbana, Ill., which works closely with the University of Illinois School of Medicine. The plan has provided the medical school blinded data for research purposes and, says Ingrum, research collaboration has made Health Alliance a more intelligent health plan. "It allows us to make better decisions about the effectiveness of treatments, and it gives our doctors more insight into where medicine is headed."
According to Korn, medical centers are very interested in health plans' enrollees and data. "There are research opportunities that require stable, well-defined populations, and managed care can deliver those better than any mechanism we've had before."
But Cutler sees two constraints: "Employers won't shoulder the burden of research, and because employers pay our premiums, we cannot pass on the cost of clinical research without their approval," he says. "And with plans under pressure to give patients choice, we cannot dictate participation in clinical trials at specific sites."
There are major jurisdictional issues of who decides the appropriateness of a particular trial or treatment and HMOs' tradition of backing off from the leading edge. "From an executive's standpoint, research is a separate field to a certain degree," Ingrum says. "Some research actually proves to be worse for a patient than standard treatment. Health plans are not going to endorse all research as valid or feel obligated to cover it."
A plan's willingness to collaborate in clinical trials or to endorse experimentation often depends on the medical condition: The state of the art in oncology is a research endeavor because protocols aren't set. "If you are going to treat cancer, you have to experiment with chemotherapy regimens," Dobson says. "And managed care companies don't want to deny high-stakes claims that are highly visible. But the issue for managed care organizations then becomes, 'Cost to whom?' You have routine treatments, experimental treatments and a never-never land of uncertainty. When patients take part in clinical research, it's not at all clear whose costs are whose."
The answer lies somewhere in the ongoing relationship between academic medicine and managed care. "Health plans realize research moves the medical field forward," says Ingrum, "but academic centers have to want to partner with us and not point fingers. Academic centers should consider taking some of the financial risk for nonstandard treatments, and health plans must become part of the decision-making process."
And that, experts say, is increasingly likely. "Where your patients are, the research has to follow," says Dobson. "Managed care companies know this and to a large extent, I think, they're willing to go along to get along. All sorts of roles and relationships are starting to evolve, and I'd say that's mostly for the better."
---
Private foundations: research and mediation
Different foundations take different roles," says James Knickman, Ph.D., vice president for research and evaluation at the Robert Wood Johnson Foundation. "Philanthropies focus on an element of research that doesn't usually succeed in NIH competitions."
Says Sherrie Hans, Ph.D., program officer for the health and human services program of the Pew Charitable Trusts: "Foundations want to get the most bang out of the dollars we have. We look for areas that are underfunded or overlooked, or that aren't approachable because of political issues." She cites biobehavioral research and work on sexually transmitted diseases.
In 1996, health grants totaled $1.2 billion, or 16 percent of the $7.3 billion distributed by philanthropies for all purposes. Of that, $255 million–22 percent–was earmarked for medical research, 22 percent higher than 1995. According to the 1997 "Survey of Funders of Biomedical and Health Research," published jointly by Pew and other philanthropies, 35 foundations that fund medical research intend to increase their financial commitment. Foundations are also awarding grants to gather information about the effect of managed care on medical center research; several Pew grants, for instance, will attempt to track changes in patient availability and clinical demands.
Private foundations bring a different perspective to the research dialogue. "All stages of research are essential for any breakthrough," says Knickman. "You need basic discovery and clinical trials, but you also need to integrate treatment into the real world of financial incentives, organizational rigidities and political considerations."
---
Our most popular topics on Managedcaremag.com
---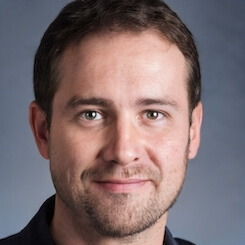 Paul Lendner ist ein praktizierender Experte im Bereich Gesundheit, Medizin und Fitness. Er schreibt bereits seit über 5 Jahren für das Managed Care Mag. Mit seinen Artikeln, die einen einzigartigen Expertenstatus nachweisen, liefert er unseren Lesern nicht nur Mehrwert, sondern auch Hilfestellung bei ihren Problemen.