There's a low-key war going on between community pharmacies and the big guys that offer drugs by mail. Is this about money or medicine?
Linda is a 51-year-old woman on maintenance estrogen and medication for hypertension. When she mentions the cost, her primary care physician suggests she try her HMO's mail-order option and get three months' worth for two copayments. Sounds like a deal. But is it?
Linda saves five bucks and the hassle of bellying up to the pharmacy counter once a month for the next three months. But is her HMO actually saving money? What if Linda's physician changes her medication a month from now and two months' worth goes into the trash? What if her local pharmacy had been willing and able to sell her a three-month supply for two copayments without making her get a fresh prescription and fill out mail-order forms? What if there had been an interaction problem with her two meds? Her old pharmacist always talked to her about what she was taking. Would a pharmacist on an assembly line five states away catch a problem? If he did, would he call Linda or her physician?
Battle stations
Welcome to the long-standing war over mail-order pharmacy, the fastest growing part of the $60 billion retail pharmacy market. According to the 1997 Novartis Pharmacy Benefit Report, retail drug sales went up 16 percent from 1995 to 1996, while mail order grew at nearly twice that rate. In 1994, about 55 percent of health plans offered the mail-order option; by 1996, it was 71 percent.
Yet mail-order pharmacy has its detractors. Some are even calling the present legislative and regulatory environment a backlash against this increasingly popular delivery method. Gary A. Loeber, vice president of pharmacy network management at Express Scripts/ValueRx, a pharmacy benefit management company based in St. Louis, decries the term backlash. "I haven't seen a backlash in any greater degree than there always has been," he contends. "There has always been a level of discomfort with mail, although the chains seem more at peace with the marketplace than the independents."
"I have never heard anyone in our industry talk about a backlash," comments Carol J. McCall, vice president of pharmacy management at Louisville-based Humana, which has 6.2 million members in 16 states and Puerto Rico. "We look at a number of factors in offering mail order, one of which is convenience."
Understandably, the mail-order industry's advocate, Del Konnor, president and CEO of the Pharmaceutical Care Management Association in Arlington, Va., also pooh-poohs the notion of a backlash. "Déjà vu, déjà vu. This has always been controversial, to say the least."
The 28,000-member National Community Pharmacists Association in Alexandria, Va., reaches the same conclusion — but from a different path. "It's always been our view that mail order is a substandard form of pharmacy practice," contends Todd Dankmyer, NCPA's senior vice president for communications. Among other things, NCPA is backing a bill in Congress to put the corner drugstore on an equal footing with the titans of pharmacy benefit management.
Face-to-face counseling
Does mail order, in fact, mean less personal counseling by the pharmacist, for better or for worse? Some say yes, some say no. Chris D. Robbins, a principal of Vita Rx, which manages Aetna U.S. Healthcare's mail-order operation, says that his pharmacists have an opportunity to examine prescribed dosages and assess potential interactions before the medicine is prescribed and taken. "The managed care company can't detect a problem in time because it doesn't have the information in real time," Robbins says. "There is no such thing as cheap bad medicine. Mistakes cost money."
Ray Vrabel, Pharm.D., director of mail service pharmacy for Prescriptions Solutions, the pharmacy benefit manager for PacifiCare, which has 3.8 million covered lives, maintains that mail-order pharmacy is nothing earthshaking. "Here, at least, if we need to clarify or question something, we have a customer service area to make the outgoing calls," he says. "We also can look at the patient's whole claims history and what he's taking to see if something is amiss. The retail pharmacy, which may be one of several used by the patient, doesn't have this information."
Assistant Professor David A. Mays, Pharm.D., of the University of Maryland School of Pharmacy in Baltimore, cites a recent Primetime Live broadcast in which two strongly contraindicated drugs were prescribed in combination and few pharmacists in retail stores pointed out the error. "People should make sure they talk to their pharmacist," Mays says. "Whether they take advantage of the information available depends on the patient."
Mays, in fact, is cheered by assembly-line mail-order pharmacy. "I bet they can fill 10,000 prescriptions a day with fewer errors than a neighborhood pharmacist with 100 a day and the phone ringing and people coming to the counter," he says. "Mail order is done by bar coding and quadruple-checked."
"It's money," insists Daryl Tomkins, R.Ph., owner of Tomkins Pharmacy in Hauppauge, N.Y. "If patients weren't saving money on mail order, they would prefer to deal with their local pharmacy. They know us by name. With multitiered pricing and discounts from the large pharmaceutical manufacturers, the mail-order places can offer better prices. Some offer no copayment. They are killing retail pharmacy."
As for his role as patient counselor, Tomkins says he hands over a leaflet, as required by law. "People read it and don't understand it," he says. "If I am standing there, they can ask me. And don't tell me the mail-order houses have toll-free numbers people can call. Often there is nobody there or the patient can't get through, so they come to me. I am not being paid to counsel the mail-order customer. It's not fair."
Express Scripts' Loeber counters: "One of the challenges of retail programs is being able to track the quality of dispensing as it can be tracked through a mail facility. We continue to look for ways to better quantify quality and credentialing through retail networks."
At Humana, contact between members and the mail-order company is actively encouraged. "We tell them to talk to our members whenever possible," McCall says. "Especially about generic substitution, because our members have significant savings when generics are substituted."
But is mail service an acceptable way to distribute pharmaceuticals? Last spring, the U.S. Postal Service determined that drugs in a mailbox can get as hot as pizza warming in an oven. The study showed that only 8.4 percent of the packages experienced temperature variations allowable under the Postal Service's definition of controlled room temperature. Sixty-five percent of the packages were exposed to temperatures between 84 and 104 degrees. About a quarter were exposed to "excessive heat"–above 104 degrees. In addition, calculations showed that almost a third of the packages were exposed to mean kinetic temperatures above 170 degrees for as long as 21 days in transit through the system.
In one instance, a woman received frozen insulin of dubious efficacy. Still other anecdotes concern medications left on doorsteps and downed by children, with dire consequences.
"Old stuff," repeats Konnor on behalf of the mail-order pharmacists. "Where are you getting these stories? Hundreds of millions of doses of drugs have been shipped since the 1940s. They don't get any hotter than if you walked out of the pharmacy and put them on the dashboard of your car." In response, Vrabel says Prescriptions Solutions ships certain sensitive drugs to PacifiCare customers with a cold pack.
Legal offensive
Retail pharmacy is fighting back in Congress and state legislatures with bills requiring licensure of mail-order companies in every state, licensure of individual pharmacists at mail houses in every state to which drugs are mailed, and allowing retail druggists to offer the same services as mail order at the same price. Some states want the federal government to require state employees to buy only from mail-order companies in their state, which could eliminate mail order for those employees in states with no mail-order pharmacies.
The lead bill, introduced by New York Democratic Rep. Nita Lowey, is, in part, the brainchild of the independent pharmacies. Ostensibly to achieve that D.C. favorite, the "level playing field," the Lowey bill would bar health plans from making members use mail order. No health plan could offer a mail-order benefit exclusively. Obtaining drugs locally also would have to be an option. Medicare and Medicaid would have to follow suit, as would the federal government (employees now pay nothing for mail-order prescriptions, 20 percent for those filled at retail). If mail-order pharmacy could offer three months' worth of drugs at a time, retail could also. If mail order could cut copayments, so could retail pharmacists.
"The 'level playing field,'" Konnor says, "takes out the incentive to be better and to excel in the marketplace."
Critics point out that many mail-order operations are unlicensed. Even if a pharmacist does fill the prescription, that pharmacist in all likelihood is not licensed in the patient's state. After a number of skirmishes and despite a last-minute grass-roots campaign by PBMs warning members that passage would double or triple their prescription costs, Missouri passed prototype legislation that prohibits health plans from contracting for mail order with any company not licensed by the Missouri Board of Pharmacy. The bill also applies the same coinsurance, copayment and deductibles to all prescriptions filled by a pharmacy provider meeting the contract's terms, and prohibits HMOs from limiting the quantity an enrollee can obtain at one time unless the same limits apply to all providers. Key to pharmacies in the Show Me State was the provision to equalize copayments.
Alabama, Indiana, Texas, Pennsylvania — the movement to clamp down on mail order is spreading. "A number of states are trying to require that my individual pharmacists be licensed in every state in which we do business," says Prescription Solution's Vrabel. "This is not being done to protect patients but instead as an attempt to curtail mail order."
"We are not looking to kill retail," objects Vita Rx's Robbins. "We even go to the retail pharmacy to deliver a drug if it is needed quickly. People also use retail pharmacies to get an antibiotic. You wouldn't want to wait for that to come in the mail. We can offer drugs cheaper because we don't have the overhead. We also have more ability to monitor for interactions and more time to make sure the prescription is clinically correct."
Managing the money
From the standpoint of the health care company, mail order makes sense, according to Robbins. "About 40 to 50 percent of an HMO's costs," he says, "are from antidepressants, gastrointestinals, anticholesterols and cardiovasculars — all maintenance drugs, all amenable to mail-order delivery."
HMOs evaluate mail order the same way they would a formulary, says Brad Kozar, president and chief operating officer of MediMedia Managed Care, a marketing and communications company advising drug and managed care companies, PBMs and integrated physician networks. With both mail order and formulary, Kozar says, companies evaluate quality, access and cost. "Under quality, mail order has fewer dispensing errors thanks to automation, and it deals with an elderly population that has to worry about interactions," he says.
On the access side, many managed care organizations have a limited network of pharmacies. That means some in rural areas may lie at a distance from the patient. Mail order cuts driving time, he says. Cost, of course, is the kicker. "A dominant drug chain may insist on a dispensing fee of three dollars. Mail-order companies can come in at a buck."
Humana's McCall says there can be a lot of variation in price from one pharmacy to another but when mail order is substantially less, the employer is in essence paying extra for local access to respond to the desires of its employees.
An eight-year-old study performed at Brandeis University found that managed care organizations saved only 2 cents per day, per prescription by requiring mail order. Robbins, however, says the savings are more like 10 to 20 percent. But hard numbers seem to be scarce. Duane M. Kirking, Ph.D., professor of pharmacy administration at the University of Michigan in Ann Arbor, says the evidence that mail order is a lot cheaper is not strong. "There have not been a lot of studies," he says. "It probably saved more money early on when generic substitutions were not so commonplace." Others say what Konnor says: "If it weren't saving the plans money, they wouldn't be using it."
Loeber of Express Scripts/Value Rx says, "We're just tilting swords. Mail order is a very effective delivery mechanism. People want it."
Looking at the larger picture, Mays sees the shift to mail order as a sea of change for pharmacists. "Lick, stick and pour is going to be gone," he says. "In Canada, you use an ATM-like card that contains your whole pharmacy record. A pharmacist comes on the screen and asks about interactions and how you are doing on a drug. Changes are coming. There will always be retail pharmacists, but they are going to be paid for their cognitive services, such as monitoring conditions and establishing clinical pathways. That will make up for income lost to mail order."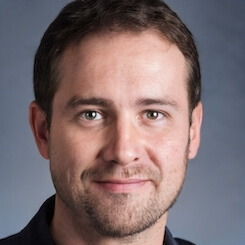 Paul Lendner ist ein praktizierender Experte im Bereich Gesundheit, Medizin und Fitness. Er schreibt bereits seit über 5 Jahren für das Managed Care Mag. Mit seinen Artikeln, die einen einzigartigen Expertenstatus nachweisen, liefert er unseren Lesern nicht nur Mehrwert, sondern auch Hilfestellung bei ihren Problemen.