The most attractive element of the congressional reform plan — at least in the eyes of insurers — is drawing fire in at least 30 states
When representatives of the managed care industry took their place at the bargaining table to help hash out a health reform bill last year, there was one clear quid pro quo: Insurers would agree to stop evaluating preexisting conditions when they set premiums in exchange for a government mandate requiring people to get coverage or face a penalty.
Opportunity seen
Industry leaders reasoned that they could afford to forgo an evaluation of individual risk factors and help keep premiums affordable if a law could draw in 30 million new members, including many who would qualify for public subsidies.
But while most of the discussion was in Washington, D.C., state legislators around the country began listening to reform opponents, and Republicans and conservative Democrats alike have found common cause in targeting the individual insurance mandate.
Richard Cauchi, the health program director for the National Conference of State Legislatures, says that by last count in mid-February, at least 32 state initiatives had been filed that were inspired by federal health reform — most of them aimed at the individual mandate.
Throughout the course of last year, legislatures from coast to coast began to argue the constitutional implications of forcing people to buy insurance. And the issue has been steadily building steam, reaching the boiling point around the time reform-opponent Scott Brown was elected to fill Ted Kennedy's Senate seat representing Massachusetts, the state that gave birth to the original individual insurance mandate.
"I was adding a state every day for two weeks at one point," says Cauchi.
By early February, Virginia's Legislature took the lead among states preparing to man the barricades against the individual mandate. The Republican-led House endorsed a measure approved by the Democrat-dominated Senate that would exempt state residents from an insurance mandate and Gov. Bob McDonnell, a Republican, was expected to quickly sign it.
"The election of Scott Brown accelerated a lot of these proposals," says Christie Herrera, director of the health and human services task force of the American Legislative Exchange Council (ALEC), which has coordinated the nationwide effort.
"Virginia and other states are back in play. And it's not just a federal-state conflict. This is an effort by these legislators to stop a Massachusetts-style initiative."
"The reality is that it was a very political discussion," says Doug Gray, executive director of the Virginia Association of Health Plans. "The message to Washington is that they didn't like their reform bill. The federal debate turned things against reform."
Gray adds that fine points regarding such concerns as what happens to universal coverage and health care costs when you don't mandate coverage were not even discussed.
Tooth and nail
Requiring people to obtain coverage, says America's Health Insurance Plans, is an essential step to gaining universal coverage and making insurance affordable for everyone. CEO Karen Ignagni fought tooth and nail against proposals to weaken the penalties for anyone who chose not to participate, calling it a "powerful incentive for people to wait until they are too sick to purchase coverage."
Without a strong mandate, the Oliver Wyman consulting company said last fall, millions of young, healthy people would just go on shunning health insurance, and the influx of old, sick people would drive up the cost of the average annual medical claim for the individual market by 50 percent in the five years after passage — over and above the expected inflationary trajectory of claims. And premiums would surge right with it.
"Failing to include an effective personal responsibility requirement could result in the failure of reform by causing premiums to skyrocket for all those who responsibly purchase insurance coverage," Oliver Wyman noted in its study.
"The individual mandate must include a penalty somewhat comparable to the price of buying insurance," wrote Janet Trautwein, CEO of the National Association of Health Underwriters, last November in the Wall Street Journal.
Congressional proponents of reform say that federal legislators have the power to require individuals to buy health insurance under their authority to regulate interstate commerce. Just as Congress banned racial discrimination in public places as an impediment to interstate commerce, it can apply the same broad power to health insurance coverage.
Like car insurance
Health economists such as MIT's Jonathan Gruber didn't see much public opposition to the idea, either. "Most of us are law-abiding," he told Business Week in October. "No one riots over buying car insurance; it's just a fact of life. This could turn out to be the same."
But some powerful opponents, including Senator Orrin Hatch and the writer George Will, counter that federal legislators are only empowered by the Constitution to regulate the economic activities people choose to participate in. If citizens want to opt out, no law can force them to participate.
"A majority of the states are doing this by constitutional amendment," says Herrera, who has been helping a long list of states replicate a ballot proposal that first appeared in Arizona. And while each state is customizing the language and legislative tactics involved, Herrera can summarize one common theme: "This state will not require individuals to buy insurance."
These state initiatives have two goals: to preclude imposition of an individual or employer mandate, and to ensure the right of patients to pay directly for medical care outside of a required system. They would protect residents from being penalized if they don't get insurance.
Is it moral to mandate?
"It's immoral to be forced to purchase a product you might not want or need," says Herrera. "Most people feel that it's important to have access to affordable coverage, but an individual mandate is ineffective and bureaucratic."
Right now, Herrera can count 36 different state initiatives aimed right at the heart of the insurance mandate, all spurred by the work of an orthopedic surgeon and political activist in Arizona named Eric Novack, who was appalled by the Massachusetts health insurance reform act. Novack ended up inspiring a state opt-out proposition that appeared on an Arizona ballot in November 2008, which failed by just 0.5 percent.
The proponents were outspent 5 to 1, says Herrera, while the opposition was led by "none other than the governor," Janet Napolitano, who is now secretary of homeland security. The proposal is now back on the ballot this year, and supporters believe that as public opinion has shifted against federal reform in recent months, their chances are much better.
Supporters at Arizonans for Health Care Freedom call it a classic showdown between your average citizen and Big Brother.
"Imagine your health in the hands of Big Government and Big Insurance, bureaucrats for whom you're an inconvenience," says the group's Web site. "Say no to being controlled. Say yes to the Arizona Health Care Freedom Act."
The movement's blunt stance is fronting some carefully crafted legislative language.
Sending a message
"Most of these bills and resolutions have some basis in state law and state policy and were written that way originally," observes Cauchi, who is quick to underscore that he is not a constitutional lawyer and that the National Conference of State Legislatures emphatically does not pick sides in any debate. Many of the current state proposals, he adds, "make no direct reference to federal law; they are partly designed to prevent the state legislature from passing a bill that says 'Our state should have an individual mandate.' Most propose a permissive situation," adds Cauchi, "meaning 'In our state our residents shall be able to purchase any health services they wish.' Is that unconstitutional in the face of future federal reform? I'd leave that to lawyers. Can state law preempt federal law? No, and such wording no doubt will end up in federal court.
"But you can read much of the language in these bills and resolutions as not in direct conflict with federal law. They often refer to the role of state agencies and departments under the purview of state law. State laws can control the state government. That's fairly clear.
"There are some practical specifics about state activity, especially several of the more recent ones," he adds. "Utah and Virginia are examples. Utah's adds a section to the statutes emphasizing that it would require any agency in the state not to implement any form of federal health reform unless the Legislature votes to authorize participation in federal health care reform.
"Beyond that, bill sponsors in some states acknowledge that they are trying to send a message that this is in fact political, and would put their states on record as not supporting these proposals."
"In rejecting the mandate, you are ensuring the freedom to choose," Herrera asserts. If Congress passes a federal health reform law, people would still have the opportunity to take advantage of what Congress is offering; they just couldn't be forced into a new system.
Not about states' rights
And that's a point that the current Supreme Court, which includes several justices clearly comfortable with ALEC's brand of federalism, is likely to endorse, she adds.
"This is also not about states' rights," says Herrera. "We view states' rights as only a means to an end in preserving and protecting individual liberty. We know that the tyranny of states can be just as bad as tyranny from Washington."
Herrera is also careful to note that this isn't by any means an exclusively Republican issue. "We're seeing increased bipartisanship because it deals just with the mandate" and not exchanges and other elements of reform, she says. "We saw that in Virginia, where the Senate passed it. This initiative passed the Oklahoma House Rules Committee with three Democrats voting for it. The individual mandate is bad public policy, and it is something that Democrats and Republicans, conservatives, and progressives, can agree on."
Budget distraction
Not every state is conducting a constitutional debate over the insurance mandate. In Wisconsin, Gov. Jim Doyle is pushing a low-cost state health plan for the uninsured. In California, legislators are once again pushing an initiative to create a single-payer system, a law that has been vetoed twice already by Gov. Arnold Schwarzenegger. And most of those states that are debating the mandate issue aren't likely to resolve the issue soon.
There are 22 states with constitutional proposals, but there are constitutionally required delays that can prevent rapid adoption in places where the antireform movement is burning bright, says Cauchi.
"A majority of these require either 60 percent or more than a majority of both chambers to get on the ballot or they require votes in two sessions," he adds.
One other issue that will slow the antimandate proposals is the overwhelming budget crises that are afflicting state governments around the country. With a multibillion-dollar hole in the state budget influencing everything the state does, Gray expects Virginia to attempt to reduce Medicaid expenditures while acknowledging that the faltering economy will drive continued growth. And with the federal stimulus subsidy to states running dry, there probably won't be many federal dollars available to plug the hole.
"Budgets are in a crisis," says Cauchi. "There are huge shortfalls in 30 to 40 states and that's a very real, palpable issue. July 1, 2010 is the deadline for a new budget in most states, and lawmakers are hard at work making those budgets add up."
Reach contributing editor John Carroll at [email protected]
Meetings
| | | |
| --- | --- | --- |
| Medical Devices Summit | Boston, MA | February 19–20, 2015 |
| 3rd Annual Summit to Improve Adherence and Enhance Patient Engagement | Philadelphia, PA | March 9–10, 2015 |
| Value-Added Solutions for Enhanced Customer Experience | Philadelphia, PA | March 9, 2015 |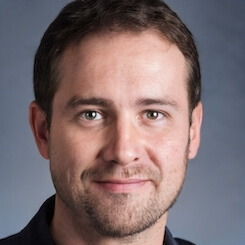 Paul Lendner ist ein praktizierender Experte im Bereich Gesundheit, Medizin und Fitness. Er schreibt bereits seit über 5 Jahren für das Managed Care Mag. Mit seinen Artikeln, die einen einzigartigen Expertenstatus nachweisen, liefert er unseren Lesern nicht nur Mehrwert, sondern auch Hilfestellung bei ihren Problemen.