State legislatures that tackle medical group insolvencies have come up with strategies that sometimes shift accountability to HMOs.
In November 1999, Maryland surgeon Holuk Boneval suddenly found himself with 15 percent fewer patients, but not by choice. Boneval and some 400 colleagues belonged to Dimensions Health Network, a Maryland physician-hospital organization. Over the course of a few days in that month, Dimensions received an avalanche of unexpected claims. The PHO was forced to acknowledge that there were insufficient funds in the till to pay up. Out of money, out of luck, and out of business, it shuttered its doors a few weeks later.
For five years, Dimensions had served as middleman, negotiating capitated HMO contracts with insurers for member physicians and hospitals in the southern part of the state while retaining a percentage for administration.
When it closed abruptly, doctors who were dependent on checks from Dimensions to pay rent, and staff were left holding the bag. Patients scheduled with Boneval and other Dimensions specialists for elective surgeries were shifted to other doctors because the PHO had no reserve from which to pay them. Insurers were forced to scramble to find new doctors for health plan enrollees to assure continuity of care.
The collapse happened so fast that it stunned executives at one of Dimensions' major insurance contractors, United Healthcare. "The day after Dimensions officially closed, I received fax notification," says Allan Hanssen, United's chief operating officer for the Mid-Atlantic region. "I was absolutely shocked."
Dimensions is one of a handful of Maryland provider organizations to have folded since 1998, when large failures began. Turmoil that followed the closures encouraged the state legislature this year to toughen a 1997 law governing relationships between HMOs and provider subcontractors that accept risk contracts, such as IPAs, PHOs and multispecialty groups. These organizations are called "downstream" risk groups because they accept risk from "upstream" insurers. It is hoped new laws will forestall further collapses.
Maryland is but a microcosm of what is taking place around the country. From California to Massachusetts, an estimated 150 medical groups have gone bankrupt or closed for financial reasons in the past five years, causing chaos for patients, physicians, insurers, and regulators. State legislatures that focused recently on laws to prevent HMO failures are responding with an additional body of emerging laws to help downstream groups avoid insolvency.
Though no single entity tracks these nascent rules, reports from various national organizations reveal that at least a dozen states have adopted laws or are considering legislation. Among them are California, Colorado, Connecticut, Kentucky, Maine, Maryland, Minnesota, New Jersey, New York, Ohio, Pennsylvania, Rhode Island, Texas, and Virginia. States such as Alabama and Wyoming, where HMO penetration is in the single digits, are among the few that are not weighing the issue.
California has taken the most dramatic legislative steps of any state, following an epidemic of 132 medical group failures in the last five years. Last July, in the first of its kind in the nation, the state opened a department of managed care, with an annual budget of $35 million to oversee HMOs, and a financial solvency standards board to address the financial condition of medical groups. The board is currently creating rules for solvency that are intended to be fair to both insurers and downstream groups.
"Most states are really just getting into this," says Rachel Morgan, senior policy specialist for the health policy tracking service of the National Council of State Legislatures. "It became painfully apparent only this year that something needs to be done." Morgan expects downstream solvency to appear on legislative radar screens in 2001 where it hasn't already.
To assure that it does, the National Association of Insurance Commissioners recently urged state legislatures to review the status of laws to determine the extent to which insolvency protections had been adopted. NAIC is the trade group for state regulators who must clean up the financial mess left behind by the insolvencies.
"Solvency and contracting arrangements are of great concern to regulators," says Ray Sherer, president of another regulatory trade group, the National Association of Managed Care Regulators.
One of the main regulatory concerns is that downstream groups act as quasi-insurers by accepting risk and disbursing payments to member physicians, though they are not regulated as insurers or HMOs.
For example, often, they do not have to keep reserves on hand, as do HMOs. Regulators question whether downstream risk entities can be held accountable for satisfying the legal, contractual, and quality standards that apply to the "upstream" contractor, or HMO.
Limited HMO license
Sherer says each state is handling solvency legislation differently. A few states, including California, Colorado, Kentucky, Minnesota, New York, and Oklahoma, are requiring groups taking substantial risk to register or hold a limited HMO license.
Maine, Massachusetts, Pennsylvania, Texas, and Kentucky place limitations on insurers' ability to delegate risk. Contracts between HMOs and medical groups must be filed and approved by state insurance commissioners.
California and Maryland require downstream medical groups to hold working capital aside in case of failure. In Maryland, both insurer and downstream subcontractors have to establish a "failure fund" whose amount must be approved by the insurance commissioner. "All of this has the potential to make doing business with medical groups very difficult," says NAMCR's Sherer. "A group may not be able to meet solvency requirements. Some IPAs may not keep assets in the group."
Many states are forcing HMOs that delegate risk to groups to be held accountable for monitoring the groups' fiscal health. Like Maryland and Wisconsin, California requires medical groups to provide contracted health plans with financial information that allows their financial health to be observed.
California health plans additionally must disclose information to medical groups regarding the financial risk assumed under the contract, including enrollee information, pharmacy risk, incentive payments, and information on income and expenses assigned to the medical group.
California is special
California, the state with the highest managed care penetration of any state — 54 percent — has a particularly high reliance on large medical groups. Since 1996, when the California Medical Association began tracking group bankruptcies through court records, more than 1 in 3 have folded. Most of the balance are on the critical list, according to Elizabeth McNeil, the CMA's vice president for the Center for Medical Policy & Economics.
In addition to bankruptcies, the Golden State has seen many groups that are not bankrupt simply close down. The CMA started tracking these types of failures last year. The fallout from the closures is that no new IPAs are forming, and some insurers, such as Aetna U.S. Healthcare, are returning to individual contracting, rather than or in addition to group contracting, as a way to ensure that consumers will not be bounced around if medical groups go under, McNeil says.
Some insurers have moved quickly to take back responsibilities formerly delegated to groups, such as paying claims and treatment reviews. Aetna reportedly is conducting audits of California groups, and has deselected shaky groups. Other insurers require physician groups to post surety bonds or lines of credit that would pay claims in case of collapse.
Animosity between health plans and provider groups boils to the surface over one of the more common provisions present in many new state solvency laws — "hold-harmless clauses."
These prohibit a group's doctors from billing patients directly for any unreimbursed services if the provider group goes belly up. Conflict ensues over who is supposed to make good on unpaid claims when provider groups become insolvent.
License to bungle
States such as Maryland and Colorado have answered clearly. The HMO that contracted with the failed downstream provider must pony up twice — once when it initially sends capitation and fee-for-service checks to medical group administrators, and a second time when the downstream group fails to pay physician members.
Insurers say the "double-pay" law gives physicians license to bungle their practices, knowing health plans have to bail them out if they get into trouble. When a medical group voluntarily signs a capitation contract with a health plan, responsibility for managing and providing care moves from the insurer to the group.
"It seems unfair that if a medical group mismanages or steals the money, the insurer has to pay," says Randi Reichel, executive director of state affairs for the American Association of Health Plans. "Double-pay rules hold the health plan responsible for contractual obligations between the physician and the IPA."
Who's responsible?
Reichel's claim riles physician advocates. "We think insurers are not paying adequately the first time. Therefore, they should be held responsible," says the CMA's McNeil. "We have bankruptcies all over the state, in every community. That says to us there are fundamental reasons for this that point to underfinancing."
Allegations fly back and forth. Kathleen Loughran, director of government affairs at the Maryland Insurance Agency, says United might not have had to pay twice if the insurer had been monitoring Dimensions as required by Maryland law. Hanssen says that in the case of Dimensions, information was not provided in "a complete or timely manner."
Insurers such as United in Maryland and several plans in Colorado are rising up against the double-pay rule through protracted court battles with their state insurance departments. According to Hanssen, United apparently owes second payments of $3 million to Dimensions physicians, and also owes money to physicians in two other failed Maryland downstream providers. "No organization establishes a business plan where it would pay two times for the same services," he says.
On one thing both insurers and doctors agree — premiums are too low in California. A 1999 CMA-commissioned PriceWaterhouseCoopers report noted that California premiums average $120 per HMO member per month compared to the national average of $127. The report demonstrates that even as the cost of living and health care costs rose steadily throughout the 1990s, the amount of money paid by health plans to physician groups to take care of patients declined from $45 per member per month in 1993 to $29 PMPM in 1999. Family doctors, who nationally earn $134,000, earn as little as $65,000–$75,000 in California, according to the report.
Ultimately, the root of downstream failure is capitation, some experts maintain. Insurers, trained to manage risk, have real estate, bonds, new businesses, and deep pockets to handle unforeseen health disasters. Undercapitalized doctors have no such resources or cushions.
Medical groups, eager for business and seduced by the idea of wresting medical decisions from insurance companies, sometimes take on more risk than they can handle.
In all, capitation may be on the wane. Many plans are worried they will be held responsible for failures, so they are moving away from group capitation. Blue Cross Blue Shield of Maryland has stopped entering into risk-sharing arrangements with downstream groups since the passage of that state's pay-twice legislation. Gradually in the past year, United has pulled out of capitation agreements around the country. "Health plans make terrible physicians, and physicians make lousy insurance companies and should not accept financial risk," says Michael Strand, vice president and spokesman for United Healthcare of Minneapolis.
Everybody pays
When medical groups fold, lives are disrupted and pandemonium ensues. Doctors go begging for work and pay. Plans must scramble to find new doctors for their patients. If they can't, they can lose members to other plans.
It's a nightmare for patients who get cards from their insurers informing them they have been transferred to new doctors or groups. Some show up for appointments only to learn their physicians are no longer in their plan and will not see them without a cash payment. Often there are delays in obtaining specialist referrals or for other needed care. Someone who is scheduled for surgery might need to wait until a new surgeon can be found.
According to the CMA, 2 million California patients were dislocated from their doctors during 1998–99 because of medical group insolvencies.
As for physicians, those whose groups went under suffered too. In California, the CMA reports, more than 4,000 doctors are owed more than $100 million by bankrupt organizations.
News stories from Colorado (where at least five Denver physician groups went broke in 1999) and California indicate many physicians are leaving their states or leaving medical practice altogether.
"It's a crisis," says the CMA's McNeil. "We're going to start seeing an access crisis because physicians are calling it quits. Who wants to practice here? The cost of living is high, the pay is low, doctors have huge student loans, and the practice environment is difficult."
In Colorado, reports tell of frustrated physicians moving out of state, retiring, considering a return to the military as a physician, forced to borrow money to keep their practices afloat, working two or three jobs, filling in for other doctors, and competing for positions in the Permanente Medical Groups.
What happens next? Direct contracts between employers and group practices? A single-payer system? Whatever it may be, it won't be solely because of the downstream risk problems, but it will have contributed.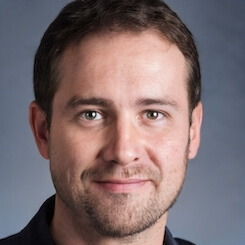 Paul Lendner ist ein praktizierender Experte im Bereich Gesundheit, Medizin und Fitness. Er schreibt bereits seit über 5 Jahren für das Managed Care Mag. Mit seinen Artikeln, die einen einzigartigen Expertenstatus nachweisen, liefert er unseren Lesern nicht nur Mehrwert, sondern auch Hilfestellung bei ihren Problemen.