How to select, then monitor a pharmacy benefit management company, from a consultant and former HMO director of pharmacy services.
CONTRACT ADMINISTRATION
One of the more important decisions that a managed care organization makes is whether to run the prescription drug benefit itself or to outsource all or part of it to a pharmacy benefit manager. A larger question may be whether it is even financially feasible to operate this sort of program internally — the build-versus-buy dilemma.
Prudent HMOs evaluate both options. In some cases, health plans with up to 100,000 covered lives find large national PBMs insufficiently responsive to their needs. Health care is local, and smaller markets and regional plans may need the flexibility of local pharmacy services over the more rigid one-size-fits-all approach that national PBMs often employ.
After the managed care organization analyzes costs associated with administration, formulary management, prior authorization, claims processing, and pharmaceutical contracting, what is the cost to the plan?
Overall costs to administer the pharmacy benefit vary widely, from 10 to 25 cents per member per month for such pharmacy services as benefit design and implementation, formulary development, and pharmacy network management, and 15 to 25 cents per member per month for prescription-claim processing.
PBMs typically charge the HMO by prescription claim administered. For example, a plan with 100,000 members averaging 0.8 prescription claims per member per month at 50 cents per claim would be billed $40,000.
Compare this to the cost of building an in-house pharmacy unit staffed by a pharmacy director, clinical pharmacists, and support staff. Will developing internal pharmacy services yield enough savings to beat the costs associated with buying services carved out to a PBM? Does the HMO have the necessary infrastructure and advanced technology to support a full-service pharmacy benefit management program in a cost-efficient manner?
The local level
If a cost-benefit comparison provides evidence of a higher return on investment from the build scenario, then consideration should be given to providing pharmacy services on the local level. There are advantages to the health plan's management of the high-profile prescription drug benefit in such circumstances. Responsiveness to physicians, pharmacists, members, payers, and the plan itself may be more productive than the centralized approach employed by many large PBMs. There is something to be said for knowing your patient and provider population.
On the other hand, if the cost-benefit analysis favors carving out the pharmacy benefit to a PBM, then the key to choosing a PBM for your organization is understanding your needs and expectations and whether the PBM matches them with specific capabilities, such as intervention programs, utilization management, and customized benefit design and reporting tools.
What are the steps for evaluating and selecting a PBM? After you receive responses from your request for proposals, someone with strong knowledge of this market should evaluate those proposals. This may be someone in the HMO's human resources or benefits administration departments, but it could be a prescription benefit management consultant if you don't have someone with sufficient expertise.
After you weed out the less-likely applicants, it's time for interviews.
Here are 10 questions you can use to narrow the field of candidates:
Can the PBM administer differing plan designs and copayments, such as fixed-dollar amounts, percentages, differential copays, and tiered copayments (preferred generic, preferred brand, nonpreferred drug) across retail and mail order service and all across lines of business?
Does the PBM perform audits of contracted pharmacy providers? Does the PBM provide an audit of its own financial status to the managed care organization?
Are all pharmacy claims adjudicated electronically? How often are eligibility files updated, and what is the turnaround time for member ID cards?
What online drug utilization review (DUR) edits (alerts and other information displayed for the pharmacist who is filling the prescription) are employed and what reporting tools are used to identify quality issues and cost-control opportunities? What advanced information technology tools are available for custom utilization analyses by plan or market pharmacy managers?
Does the PBM acquire other forms of financial assistance from vendors beyond rebates and contracted discounts? These may include such things as unrestricted grants, which are fairly common but may not be in the best interests of the PBMs' clients. How are they derived? What are they used for?
What is the methodology used by the PBM for communicating prescription benefit, formulary, utilization management, and disease management initiatives to physicians and patients?
What are the contracted prescription drug reimbursement rates for network pharmacies and mail service, and is a MAC (maximum allowable cost) pricing schedule used for generic drugs at retail and mail service?
How will the PBM share with the HMO its savings from pharmaceutical contracts and cost-improvement programs?
What are the administrative fees associated with prescription claims, network management, utilization management, and providing management reports, and how will they be charged: per adjudicated claim (the most common method), per member per month, or by an annual fee-for-service charge?
What performance guarantees are available to ensure that administrative, quality, and customer service standards are met?
Most PBMs use standard contracts. You should review them carefully, and if necessary, adjust them to include specific performance standards that will be monitored throughout the contract. Performance guarantees must be detailed thoroughly and the penalties for not meeting those guarantees should be clear.
The contingencies
The decision on which PBM to use must also consider the evolving need for different pharmaceutical care services.
And remember — the HMO's goal is to implement a contract that binds the PBM to perform specific tasks, protects financial and legal interests, and covers contingencies. You should try to be sure that the PBM doesn't have other allegiances that could lead it to fail to carry out its fiduciary responsibilities and lead to exposure for the HMO.
Further evaluation
You can rate a PBM on a 100-point scale, using the 10 questions above as a checklist. A score of less than 80 should raise questions regarding how the PBM fits with the needs of the HMO.
But does the evaluation end there? Not if you want to optimize the services.
There are several major elements to look for after a PBM has been on the job. Data from operations should be available 45 to 60 days from the end of a quarter, so that routine evaluation of PBM performance can be completed on an continuing basis. The HMO should concentrate on four distinct yardsticks:
Performance. Has the PBM fulfilled its contractual and fiduciary responsibilities? Have performance measures been achieved for such aspects as formulary compliance, generic utilization, per-member, per-month costs, rebate distribution, and network pharmacy reimbursement, among others? At the end of the contract period, are the costs in line with projections?
Management systems. What are the reporting capabilities available to the PBM's pharmacy managers for each market? These should include quarterly utilization reports, analyses, and executive summaries in a concise format. Information technology should include online data retrieval capabilities for the HMO, electronic prescribing, and appropriate levels of support personnel. Are the management reports in a useful format and provided on a timely basis? How responsive is the PBM to the HMO's concerns and needs?
Clinical programs. Do the PBM's online DUR programs include step-care protocols? What are the provider and patient demand management initiatives and how do these compliance programs incorporate network pharmacists? Disease management programs should extend the continuum of care beyond the physician office to the point of service for pharmaceutical care. What quality improvement programs have been implemented?
Customer satisfaction. Is customer service regularly monitored and measured for provider and patient satisfaction? Independent surveys provide an unbiased view of service levels and identify issues that produce associated costs to the HMO. Customer dissatisfaction with service often leads to complaints, grievances, or appeals, and probable disenrollment. All are associated with significant costs to the plan. Have established service quality standards been met or exceeded?
Skyrocketing costs
As headlines attest, the prescription drug benefit is the most highly prized and heavily used part of the health care benefit offered to HMO members — and demand has been fueled by the growth of managed care.
As more plans offer this coverage, more members receive prescriptions and the cost and complexity of providing this benefit skyrockets. In the early '90s, the cost of offering a prescription drug benefit increased at an annual rate of less than 10 percent. Now, annual increases can approach 20 percent.
To create additional savings without sacrificing quality, the member, the payer, the provider, and the health plan will have to collaborate in the provision of the pharmaceutical benefit. It used to be said that the future was pharmacy benefits with real emphasis on patient care. The future is now.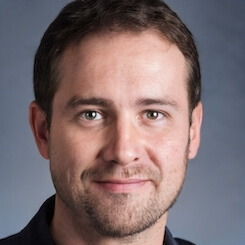 Paul Lendner ist ein praktizierender Experte im Bereich Gesundheit, Medizin und Fitness. Er schreibt bereits seit über 5 Jahren für das Managed Care Mag. Mit seinen Artikeln, die einen einzigartigen Expertenstatus nachweisen, liefert er unseren Lesern nicht nur Mehrwert, sondern auch Hilfestellung bei ihren Problemen.