Thanks, in part, to new federal guidelines, this "invisible player" is starting to be noticed. Can NPs do more than fill niches?
Why should HMO executives care? Why should you care about the efforts of nurse practitioners to find more recognition and the determination of some physicians (including the downright truculent stance of the American Medical Association) to keep these midlevel providers under the supervision of doctors? HMOs, for the most part, pay the same buck no matter who's delivering the care (unless the HMO happens to be one of the dying breed administering Medicare coverage).
You should care, in part, because, as General Ulysses S. Grant is supposed to have said when predicting that the Blue would eventually overwhelm the Gray, it is a matter of mathematics.
Nationally, the number of nurse practitioners has increased over the last 10 years from about 30,000 to about 65,000, says Jan Towers, Ph.D., director of health policy for the American Academy of Nurse Practitioners. A small number compared to how many physicians there are in the United States, but a growing one.
The NP workforce is projected to increase from 55,000 to 106,000 from 1995 to 2005, while primary care physicians will increase by about 10 percent, according to a study published in the Journal of the American Medical Association in 1998.
Clearly, nurse practitioners have traveled far since 1965, when a shortage of pediatricians pushed Henry K. Silver, M.D., and Loretta C. Ford, R.N., to develop the first nurse practitioner program at the University of Colorado.
Body-counts alone, however, don't reflect just how much of a player nurse practitioners have become. They can, in many states, prescribe without supervision, and so have drawn the attention of the pharmaceutical industry. Scott-Levin reports that about 30 percent of all pharmaceutical sales calls are made to nonphysicians.
According to the company's "Source Prescription Audit," which collects prescription data from more than 35,000 retail pharmacies, nurse practitioners in 1999 wrote nearly 23 million prescriptions, 53 percent more than in the previous year.
Even that does not tell the entire story, for the great bulk of prescriptions filled by nurse practitioners are not captured. Though written by nurse practitioners, they are credited to the supervising physician, not the NP.
Jennifer Diviny, an associate manager in the audits department of Scott-Levin, says that when she shows the prescription data to different health care officials, the nearly unanimous assessment is that the phenomenon is understated. Diviny projects that nurse practitioners will write about 239 million scripts in 2000. (See "Nurse Practitioners: The Invisible Prescribers".)
Another reason you should notice NPs is that Uncle Sam is noticing them, albeit with results that question whether the nurse practitioners' hand has been strengthened.
The Balanced Budget Act of 1997 requires payment to them under Medicare at 85 percent of the primary care physicians' fee at all nonhospital sites. Meanwhile, many states are removing requirements for physician supervision. While many saw these as being signs of greater acceptance of nurse practitioners, the fact is that group practices still have little incentive to track what care NPs provide. The reward for such diligence, after all, is lower pay.
Sally Cohen, Ph.D., the director of the Center for Health Policy and Ethics at Yale School of Nursing, says that institutional barriers often trump any good these regulations do.
"We often spend more time with patients than physicians, but there's the rub," says Cohen. "If you're working for a managed care entity or being paid by managed care in private practice or even a hospital clinic: It's volume that counts. So, the challenge is to figure out a way to respect, or account for, the need for nurse practitioners to care for some of these difficult patients, and not be penalized if their productivity goes down."
This is something that Cohen has long pondered. When first asked to discuss the place of nurse practitioners in the system, she sighed and said "Where to begin?" Indeed, she's been quite busy in this arena and her name is attached to many studies including ones published in Nursing Economics (1997), Nurse Practitioner (June 1998), and Nursing Outlook (September/October) 1999, which were coauthored with, among others, Diana J. Mason, Ph.D., now the editor-in-chief of the American Journal of Nursing.
What executives think
"Managed Care Organizations' Arrangements With Nurse Practitioners" in Nursing Economics entailed interviewing representatives from 34 managed care organizations in New York and Connecticut. What the authors found was that reaction to nurse practitioners varied greatly, "reflecting support, ambivalence, blatant negativity or cool indifference."
However, 85 percent did say that their organizations should encourage the use of nurse practitioners.
Respondents said their organizations will be more receptive if NPs come forward to request a place on HMO panels, if regulatory changes encourage independent practice, and if there is more consumer demand.
In "Focus Groups Reveal Perils and Promises of Managed Care for Nurse Practitioners," in Nurse Practitioner, Cohen and colleagues hammered home the point that HMO executives belong to that cadre of health care players that is making nurse practitioners feel "invisible."
"In all three focus groups, one of the most striking themes was 'NP invisibility,'" the study noted. "That is, focus group participants spontaneously discussed how their arrangements with MCOs, or lack thereof, made them feel 'invisible.'"
Indeed, one former HMO executive admitted that when he ran the plans for one of the bigger players on the East Coast, the status of nurse practitioners was one of his least concerns. "I never thought about nurse practitioners versus physicians," he said. "It never entered my mind. I had bigger issues to worry about."
Bigger issues, however, are exactly why HMO executives should think about nurse practitioners, Cohen and cowriters noted in Nurse Practitioner.
"Managed care's emphasis on prevention and health promotion, which are the cornerstones of [NP] practice, signaled to many in nursing and health policy circles that here was an opportunity for [NPs] to find their niche in the delivery system," the study noted. "…[NPs] typically care for the most difficult and time-consuming patients, and in ways that reduce subsequent hospital and emergency department admissions. Yet they lacked documentation of the benefits this brings to their patients or the MCO…"
Lacking that documentation means that nurse practitioners have had to take a defensive stance regarding their contribution. The AMA insists that these midlevel providers simply don't have the skills to do primary care without physician supervision.
NPs — registered nurses who have attained advanced expertise in the clinical management of health problems — typically have master's degrees with "advanced didactic and clinical preparation beyond that of the basic registered professional nurse," according to the AANP.
Health Care Financing Administration regulations derived from the Balanced Budget Act mandate a master's degree by Jan. 1, 2003.
Match that, the AMA says, against the typical physician's training — "four years each of undergraduate and medical education, three to six years of residency training, and two or more years of additional training in a subspecialty for some physicians" — and the question of who is more qualified to deliver primary care seems moot.
Not quite, opponents say. A group of academics recently took up this challenge with the attitude that good care is not necessarily served on gold-plated resumes. The authors asked: Can nurse practitioners deliver the same quality at the same cost as physicians? The answer, a resounding "yes," was published in JAMA in January.
Mary Mundinger, Dr.P.H., dean of the Columbia School of Nursing and one of the authors, says that she wanted to reduce the variables in making the comparison between physicians and nurse practitioners. She especially wanted to compare utilization, which she describes as a proxy for costs.
"We asked the medical board at Columbia Presbyterian Medical Center to grant our nurse practitioners in the study the same privileges as the physicians they were being compared to," she says.
As the study stated: "The primary care nurse practitioners and physicians had the same authority to prescribe, consult, refer, and admit patients. Furthermore, they used the same pool of specialists, inpatient units, and emergency departments."
It was especially important to give the nurse practitioners the same ability to admit patients to the hospital, says Mundinger.
"If a nurse had to refer that patient to a physician to do so, utilization might go up, satisfaction might go down," says Mundinger. "All kinds of things might happen that we couldn't pin directly on that gap, but would put at risk some of our findings."
The study randomly assigned 1,316 patients to either the nurse practitioners or physicians. Outcomes were gauged, in part, by measuring breath capacity in asthmatics, blood-sugar control in diabetics, and blood pressure in people with hypertension. Also looked at were rates of referrals to specialists, hospitalizations and costs, and patient satisfaction. "No significant differences were found in patients' health status… No significant differences were found in health services utilization…"
That this was published in the AMA's flagship journal made this affirmation all the more sweet. Even an accompanying editorial, by Harold C. Cox, M.D., swooned, calling this "well-designed" study a "remarkable accomplishment, the most ambitious and well-executed comparison of nurse practitioners with physicians."
Cox did note that patient outcomes and satisfaction readings were taken at six months, rather than a year.
However, the authors said that waiting a year might have been problematic because the Medicaid population used in the study would have been difficult to track after that much time because of "changing addresses, changing eligibility for Medicaid, and frequent extended trips out of the country."
Cox's most negative assertion was that those "seeking a model of primary care practice should exercise caution before assuming that the results of the study by Mundinger et al apply to long-term primary care in their environment."
Filling the niches
Cox's reservations point to what nearly everyone in health care agrees is the great strength of the nurse practitioner: to go boldly into those areas where physicians seem hesitant to tread.
"In certain underserved communities where we have health centers, it has been easier for us to meet our staffing needs with nurse practitioners then with physicians," says Paul Mendis, M.D., medical director for Neighborhood Health Plan in Boston. About 100,000 of the HMO's 115,000 members are Medicaid patients. "Extended-care facilities and nursing homes are also settings in which the nurse practitioner is often the frontline caregiver."
This diversity should make nurse practitioners more attractive to medical directors.
"I think that nurse practitioners give you staffing flexibility that may be hard to develop with physicians," says Mendis. "Physicians don't always want to do home-based practice. But certain kinds of patients — frail elderly, the severely disabled, people with end-stage AIDS — often are better served by a health care system that can provide home care."
Catherine J. Sullivan, R.N., M.S., N.P., the senior nurse practitioner at Port Jefferson Health Care Facility, in Port Jefferson, N.Y., says that being there for these patients means helping to stem the flow of utilization dollars at an earlier stage.
"The nurse practitioner can generally take care of a problem and the patient does not have to be transferred out to the ER or the hospital," says Sullivan. "That saves an enormous amount when you look at X number of patients times X number of days through the course of a year."
In filling these niches, there seems to be at least anecdotal evidence that nurse practitioners are becoming more adept at the managed care game.
Philadelphia story
Melinda Jenkins, Ph.D., is quality assurance coordinator at the Abbottsford Community Health Center in Philadelphia, a federally qualified health facility that serves a mostly Medicaid population. "We have a federal grant that allows us to break even and take care of people without insurance."
Though physicians at adjoining facilities are needed to admit patients to the hospital, the center operates fairly independently.
"There's no requirement that the physician has to be present during admitting or that the physician has to order specialty care or lab work or X-rays or anything like that," says Jenkins. "We do all that directly. But we will consult when we have questions."
Abbottsford contracts with one of two big for-profit HMOs in the area: Keystone Health Plan East. However, Aetna U.S. Healthcare, the other, chooses not to contract.
"It's the HMOs' discretion who they want to contract with, and who they want to recontract with," says Jenkins. "We have not been successful in contracting with Aetna U.S. Healthcare and in this state that's a problem because of the Children's Health Insurance Program." The program provides coverage for children who are not eligible for Medicaid. Keystone Health Plan East and Aetna are the two CHIP plans in the region.
"When our patients leave welfare and leave Medicaid coverage, many times their kids go to CHIP," Jenkins says. "We just tell them to go to Keystone Health Plan East because then they will keep us as their provider."
Jenkins sees Aetna U.S. Healthcare's stance as illustrative of the knee-jerk resistance in organized medicine to granting more autonomy to nurse practitioners and other midlevel providers. But Aetna spokeswoman Jennifer King says that the company does not contract with Abbottsford because the facility is in a federally-designated physician shortage area. That means that the stipulation that physicians and NPs on site have concurrent office hours — so that a member can be seen by a doctor if she chooses — is waived.
Despite the obstacles, Jenkins says that she'll put Abbottsford's numbers up against any of the other demographically similar practices that contract with Medicaid HMOs: "Every time they give us a report, it shows that our patients use the emergency room and hospital less."
As part of Abbottsford's internal quality program, outcomes have been studied and show, Jenkins says, a high level of patient satisfaction.
"This is also confirmed by HMO random surveys of our patients," she says. "A descriptive study I did of prescriptions we ordered in 1997 for 250 randomly selected patients showed that all of the meds ordered were appropriate to the diagnosis and were at the correct dose."
Bottom line
NPs have already helped some HMOs save money, insists the AANP's Towers.
"A lot of these companies are not just doing capitated pieces, they're also doing things that are fee-for-service and they can get more out of their dollars when nurse practitioners are providing those services," says Towers. "It has to do with the kinds of tests that are ordered by the providers. It has to do with the kinds of services that are needed."
In this respect, if the nurse practitioner didn't exist, HMOs might have had to invent her, says Towers.
"Nurse practitioners have always espoused the principles that managed care has," she says. "Finding ourselves getting hit on the head by the entities we think we can help is very frustrating."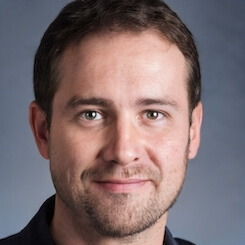 Paul Lendner ist ein praktizierender Experte im Bereich Gesundheit, Medizin und Fitness. Er schreibt bereits seit über 5 Jahren für das Managed Care Mag. Mit seinen Artikeln, die einen einzigartigen Expertenstatus nachweisen, liefert er unseren Lesern nicht nur Mehrwert, sondern auch Hilfestellung bei ihren Problemen.