Our neighbors to the north deliver care that is cheaper, but there are disputes concerning quality and growing unrest with irrational rationing.
Resources are finite. Demand is infinite. The United States and Canada have built health care systems that attempt to reconcile the irreconcilable imbalance between supply and demand differently. Adjacent geographically, the two nations often seem worlds apart on health care financing and delivery.
Canada publicly finances and privately delivers universal health care coverage with 10 provincial and 2 territorial governments linked through adherence to federal standards. Each provincial plan must adhere to the Canada Health Care Act of 1984's stipulations that it be publicly administered, comprehensive, universal, accessible, and portable.
In contrast, the U.S. relies on a mix of public and private payers that leaves over 40 million uninsured, some underinsured, and some with too generous coverage. Canada's system is fee for service; there are no copayments, deductibles, or third-party intermediaries controlling utilization.
Canada, U.S. at a glance
Because the two countries approach health care so differently, cross-border finger pointers will often cite differences in social, demographic, and economic data as justification for not incorporating workable pieces of the other's system into their own. (See table "How Canada and the U.S. Compare")
As does the U.S., Canada relies heavily on primary care physicians, who compose 51 percent of all active doctors in Canada. They are the health system's main interface: They control access to hospital admissions, diagnostic tests, specialists, pharmacy, and allied providers. Most doctors are private practitioners working in private groups, community health centers, and hospital-based group practices. They bill their provincial health insurance plans on a fee-for-service basis.
Canadians' overall health status, as measured by life expectancy, is second only to Japan. However, substantial variations occur within and between provinces. Regarding costs, total public and private health care spending in 1999 reached $86 billion, up 5 percent or $100 per capita over '98. Hospitals' total share of health care dollars has dropped every year from the mid '70s, while spending on physician services rose through the mid '80s, leveling off during the '90s. As in the U.S., prescription drug costs consume increasingly larger portions of the pie every year. In 1997, Canadian drug costs overtook spending on physician services, becoming the second largest component of health expenditures after hospitals.
Common roots
If the heart of Canada's health care system — the physician-patient dyad financed by fee for service — seems familiarly American, it's because the antecedents of Canada's national system are rooted in the U.S. Farm Securities Administration (FSA), a federal mortgage agency for farmers.
According to Michael Grey, MD, associate dean at Connecticut College, farmers during the Depression and through the 1940s often defaulted on their mortgages because of poor health. To protect its investment, the FSA added a health insurance component through a publicly financed fee-for-service system. The program was so successful that after World War II, FSA stalwarts championed it as a model for national health insurance. Organized medicine denounced the plan as socialized medicine and it died.
The idea got a fresh look in Saskatchewan, however, when a newly elected Social Democratic government invited Fred Mott, MD, FSA's chief medical officer, to chair its Health Services Planning Commission.
According to Grey, Mott understood the effect of economic depression on health care delivery, how to deliver cost-effective primary care services, and, most importantly, what it took for doctors to accept a federal program. Saskatchewan started with tax-financed hospitalization administered by a quasi-governmental agency.
The agency negotiated fee schedules with physician groups but didn't control utilization. Eventually Saskatchewan's program expanded to include "all usual and necessary" medical procedures including office visits, outpatient procedures, pharmacy, diagnostics, and supplies.
The Saskatchewan experiment became a model for all of Canada and evolved in this way:
1956: The federal government, seeking to replicate Saskatchewan's model, offers to share hospital and diagnostic costs with the provinces on a 50/50 basis.
1961: All 10 provinces and two territories sign agreements establishing public insurance providing universal coverage for at least inpatient care.
1968: Federal legislation mandates 50/50 cost sharing with the provinces for a comprehensive package of medical services.
1972: All provinces and territories extend coverage to include physicians' services.
1977: Per-capita transfers as block grants replace cost sharing.
1979: A health services review ranks Canadian health care among the best in the world, but extra billing by doctors and hospital user fees cause concern that a two-tiered system is being created, thereby compromising universal access.
1984: Canada Health Act passed to discourage provincial user charges and extra billing, with mandatory dollar-for-dollar penalties for abuses.
1996—97: The federal government consolidates contributions to health and social welfare programs as a single block transfer to the provinces.
1999—2000: Federal government budgets $11.5 billion to be spent through 2004 to strengthen the system, particularly for acquiring technology and paying provider salaries.
Brute-force rationing
As the Canadian government added components, the system faced new demands on its resources. The provinces learned to curb utilization, overseeing drops in the number of hospital beds, admissions, and average length of stay. For example, they regionalized capital expenses such as MRI and CT scanners and carefully controlled access.
The results of Canada's rationing, an idea abhorrent to Americans, are apparent. Harvard Business School's Regina Herzlinger, PhD, in Market-Driven Health Care, documented that only 18 percent of Canadians versus 38 percent of Americans had medically necessary angioplasty after MI, leading to more symptoms and worse functional status than Americans.
"Our Canadian neighbors keep health care costs down by just saying no: no to purchases of medical technology and no to seriously ill users who might need that technology, especially if they are elderly," she concludes.
Without central guidelines on utilization, Canada is vulnerable to crude sorts of rationing, especially when cash runs low. During the 2000 Christmas season, emergency rooms in Ontario and British Columbia were overwhelmed by a horrible flu season. Strapped for cash, they turned patients away, sending ambulances from one hospital to another in a futile search for empty beds.
The situation extends beyond the ER. When pharmacy spending overtook physician services, federal and provincial governments scrambled to restrict access. The Fraser Institute, a Vancouver economic think tank, showed that Canada takes a year longer than the U.S. for new drug approvals, with additional delays on provincial formularies.
Nova Scotia and Ontario take 8 and 16 months, respectively, to add new drugs to the formulary. In 1999, only 25 of 99 drugs listed on the federal formulary were approved in Ontario. Patients needing any of the other 74 are out of luck.
The provinces also use service cuts and prolonged waiting times to control demand. Canadians who get sick abroad may have limited coverage and file for reimbursement from provincial plans.
British Columbia and Alberta mandate that premiums be paid before an individual is covered. Quebec residents who require medical attention in another province pay out of pocket, then get reimbursed from the provincial plan.
New Brunswick, 5.1 percent over budget in 2000-01 for hospital and physician expenditures and socked with 24.5-percent and 13.1-percent increases in prescription drug and home care spending respectively, controls access by queuing. Nova Scotia slows down nursing home admissions and uses stringent means testing to reduce utilization.
Get in line
Although covert rationing is the norm, Western Canada recently made it overt. Seven regional health authorities and ministries in Manitoba, Saskatchewan, Alberta, and British Columbia released a "Waiting List Project Report" last May. They devised a simple tool — an MD scorecard to determine each patient's priority on a waiting list — for cataract surgery, general surgery, hip and knee replacement, MRIs, and children's mental health. The team wants to expand scorecards to other procedures and to primary care referrals to specialists.
A survey by the Canadian Institute for Health Information, a federally chartered but independent not-for-profit organization, found that 56 percent of Canadians think the system needs major change, up 36 percent from a decade ago. Canadians seem to be fed up with the system's poor coping skills.
A national survey released in 2000 reported that 55 percent said the health care system was declining. Seventy percent of respondents were frustrated enough to support user fees, outlawed since 1984. Fully 73 percent said that if timely access to medical care were unavailable through regular channels, they should be allowed to spend their own money for private care.
They don't want more public funding; 75 percent opposed increasing taxes to sustain the health care system, while 53 percent opposed reallocating funds from other social service programs.
Canadians unwilling to rely completely on the public system are turning increasingly to private resources. In 2000, according to the Canada Health care Association (CHA), the private sector had 31.3 percent of the dollar pie, and that's growing. In fact, all other G7 countries with national systems had smaller private shares of total health expenditures than Canada.
Not everyone likes the private sector's growing influence. CHA President Sharon Sholzberg-Gray counters that because private spending ultimately comes out of the same pockets as public spending, offloading to the private system is a false economy. Citing Canada's per-capita cost advantage over the U.S., $1,837 vs. $4,090 in '00, she argues that Canadians get more coverage, dollar for dollar, than Americans. As for the argument that private care is more efficient and less expensive, she says: "There is no evidence that higher cost gives better health outcomes."
Two countries. Two systems dealing with extremely complex issues of health care funding and delivery. It's enough to give anyone on either side of the border a headache.
Next month: More about the Canadian private sector, two-tiered systems in both countries, and the future of universal coverage in the United States.
Marlene Piturro, PhD, MBA, is a free-lance writer in Hastings-on-Hudson, N.Y. She writes frequently about managed care issues.
How Canada and the U.S. compare
Measurement
U.S.
Canada
Gross domestic product
$9.255 trillion*
$722.3 billion*
Per-capita GDP
$33,900
$23,300
% change in consumer prices over 1 year
2.2†
1.7*
Population
278 million
31.6 million
% of population in urban areas
76
77
Life expectancy
M: 74.37; F: 80.05
M: 76.16; F: 83.13
Infant mortality per 1,000
6.76
5.02
Deaths per 1,000
8.7
7.47
Hospital beds/persons
1/243
1/177
Physicians/persons
1/365
1/534
$ All figures in U.S. dollars
( ) World ranking
*1999 estimate
†1998 estimate
Source: World Almanac, 2002 (2000 for hospital beds and physicians)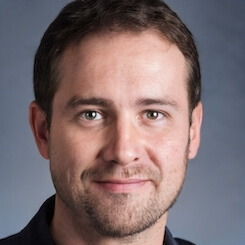 Paul Lendner ist ein praktizierender Experte im Bereich Gesundheit, Medizin und Fitness. Er schreibt bereits seit über 5 Jahren für das Managed Care Mag. Mit seinen Artikeln, die einen einzigartigen Expertenstatus nachweisen, liefert er unseren Lesern nicht nur Mehrwert, sondern auch Hilfestellung bei ihren Problemen.