State lawmakers want hospitals to reveal what they've negotiated with health plans for lists of services that grow ever longer
A few weeks ago the North Carolina legislature significantly upped the ante on what qualifies as price transparency in the health care industry. Lawmakers easily passed a bill that requires hospitals in the state to post a full menu of the prices they've negotiated with insurers for a long slate of services.
Over the last six to eight years there has been a patchwork of state laws and new initiatives on this score, says Dick Cauchi, who tracks state health legislation for the National Conference of State Legislatures. "States have been gradually and incrementally looking at transparency," he says.
"States have been gradually and incrementally looking at transparency," says Dick Cauchi of the National Conference of State Legislatures.
This year, though, that patchwork has been roiled by a whole new outlook. Cauchi says that "2013 has become a watershed year for activity." A number of states also began to react to critics who maintained that their efforts had fallen far short of their intended goal of keeping consumers informed.
In part, Cauchi says, the year started with Steven Brill's Time magazine cover story — "Bitter Pill" — which focused on the huge bills that are being racked up at many hospitals around the country. The story resonated far beyond the usual small circle of policy wonks that follows this issue, triggering a host of discussions, editorials and fueling interest in new laws — like the one in North Carolina, says Cauchi.
Earlier this year, the Healthcare Incentives Improvement Institute (HCI3) and the Catalyst for Payment Reform (CPR) fed the flames, putting out a report card on states' transparency efforts to date. The results weren't pretty. Thirty-six states got a D or an F. And of the other 14 states, only Massachusetts and New Hampshire scored an A.
North Carolina got an F.
The reform advocates at the HCI3 and CPR say that health care costs — which represent 18% of the U.S. economy — remain largely shrouded in mystery to the average consumer. And when study after study notes wildly fluctuating prices from hospital to hospital for the same services at a time more costs were being shoved onto the shoulders of consumers, the time had come to do something about it.
"In this environment, it is only fair and logical to ensure that consumers have the information they need about quality and cost to make informed decisions about where to seek care," said Suzanne Delbanco, the head of CPR, when the report card was issued. "There is definitely a role for public policy and state legislation to support these efforts."
Soon after, the not-for-profit group posted its own model legislation, hoping to grab the attention of lawmakers as they begin to grapple anew with the hot-potato issue.
Unintended consequences?
Under the new law in North Carolina, dubbed the Health Care Cost Reduction and Transparency Act, state officials will now require hospitals to divulge a broad mix of payments, says Cody Hand, vice president and deputy general counsel of the North Carolina Hospitals Association, who lobbies the legislature. Hospitals will have to report the amount that the uninsured are charged, the amount for Medicare and Medicaid bills, and soon a list of the rates insurers pay for the 100 most common diagnosis-related group charges (DRGs) and the top 20 CPT codes, or services, tracked by the American Medical Association. When the law takes effect at the beginning of next year, hospitals will report what they charge their five largest insurers, singling out the high rate, the low rate, and the average.
"We were not happy about doing the range for the insurance companies," says Hand. First, he maintains, there was already a lot of this information available, including the top 30 DRGs. But there are some unintended consequences that may get some people to think twice about this new system, says Hand. Identifying the market-high reimbursement rate is likely to set a new bar on negotiations, driving prices up rather than bringing them lower.
Blue Cross and Blue Shield of North Carolina, the dominant insurer in the state, is likely to have negotiated some of the lowest rates. Hand notes that even with this added round of prices, consumers still aren't getting the full picture. The hospital's charges are one element in what they pay, but the bill still doesn't include the physician's charge.
For its part, Blue Cross spokesman Lew Borman says that the big insurer embraces the new initiative, saying that efforts like this " are a step in the right direction for predictability and openness for consumer-driven choices around health care spending."
Payers, he adds in an e-mail to Managed Care, are already engaging in "a variety of transparency activities, including quality ratings, efficiency (cost) scores, patient satisfaction and even physician/hospital tiers. BCBSNC utilizes each of these in different programs and products."
Cost may be just the first foray in transparency, says Borman, with quality, patient satisfaction and other measures possibly following to help add some added context for consumers.
"The future challenge around transparency may end up being a collaboration of different reporting standards and approaches," he adds. "A state-driven approach may be different than Federal/CMS requirements, and both may be different from various commercial payer perspectives. This may cause some initial consumer confusion and extra work for the organizations or institutions reporting, but in the long run, it's a level of transparency that doesn't exist today."
Negotiations
Some big payers also say this new law will give them a much better idea of how their rates stack up against what others are paying. And that could spur some new negotiations.
"We believe we are overpaying for hospital services in the state health plan," Chuck Stone, lobbyist for the State Employees Association of North Carolina, told North Carolina Health News. "The information being provided by this bill, we believe, will let us look and see if that is true."
There's good reason to believe that that attitude has earned some considerable bipartisan support over the years.
"One of the interesting background facts is that the George W. Bush administration in 2006 really spotlighted this issue," says Cauchi. With free market-oriented policymakers advocating health savings accounts as an effective, consumer-oriented approach to reforming health care, the Bush administration urged that consumers should be given the kind of price transparency needed to inform their decisions and help curtail costs.
That became a popular bipartisan issue, something Republicans and Democrats could get behind. And some 30 states passed some sort of legislation on the issue.
Feeling pressure
The issue looking forward, says Cauchi, is that some of the laws from the past eight years were limited, looking to expose mainly the top 25 — or even 10 — most common expenses, like a knee replacement. Once Medicare began publishing prices on the 100 most common inpatient procedures in May, though, some state lawmakers now recognize that a state may take it a step further.
"Generally, it is not possible to predict what laws states will pass or not, but we're likely going to see a continued increased interest in this," says Cauchi. "Other states can look at the North Carolina experience and other initiatives and consider if there is room for more state-based legislation in this direction."
Meetings
| | | |
| --- | --- | --- |
| Medical Devices Summit | Boston, MA | February 19–20, 2015 |
| 3rd Annual Summit to Improve Adherence and Enhance Patient Engagement | Philadelphia, PA | March 9–10, 2015 |
| Value-Added Solutions for Enhanced Customer Experience | Philadelphia, PA | March 9, 2015 |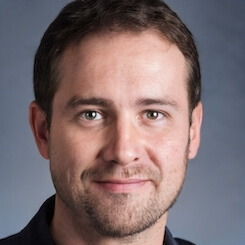 Paul Lendner ist ein praktizierender Experte im Bereich Gesundheit, Medizin und Fitness. Er schreibt bereits seit über 5 Jahren für das Managed Care Mag. Mit seinen Artikeln, die einen einzigartigen Expertenstatus nachweisen, liefert er unseren Lesern nicht nur Mehrwert, sondern auch Hilfestellung bei ihren Problemen.