There has been a lot of discussion of the Food and Drug Administration's decision to revoke approval for the use of Avastin in metastatic breast cancer. Most of it takes at face value FDA Commissioner Margaret A. Hamburg's 69- page decision in which she claims that the "objective" evidence of benefit did not exist to support approval relative to the serious side effects of the drug.
In fact, the decision is less about Avastin and more about the deep resistance at the Office of Cancer Drugs (OCD) to accelerated approval.
Dr. Hamburg's sympathy and support clearly lies with patients and the accelerated approval process. However, her explanation of the reason for the withdrawal of the approval reflects a combination of evasiveness and duplicity on the part of FDA staff in the Office of Cancer Drugs that has dogged the accelerated approval of Avastin from the start.
Dr. Hamburg seeks to refute the claim that the FDA never switched the outcome measure of additional studies Genentech conducted to support ongoing approval of Avastin for metastatic breast cancer (MBC). She claims (and I will guess this was written for her) that progression-free survival (PFS— how long people lived without tumors growing) was always the standard and that the OCD did not demand to see an increase in overall survival (how long people with and without Avastin treated before they died of any cause), which is a harder goal to meet.
In fact, her decision memo shows that the FDA never came straight out to say PFS of any given length would be the basis for approval. Rather, the FDA used the words "probably" or "might" and talked about the "potential" of using PFS for approval as long as the "magnitude" of the benefit was significant, given the risks of the drug. Did FDA ever define what "magnitude" was sufficient? Never. Rather, Dr. Richard Pazdur, who runs OCD, told Genentech he would determine what the right "magnitude" would be when he saw the results.
Additionally, Dr. Hamburg claims that the magnitude of clinical benefit has nothing to do with achieving a statistically significant benefit. (Those words might and should be used by companies as they design clinical trials.) All well and good. Yet the FDA ultimately revoked approval because Avastin did not show a statistically significant increase in overall median survival. So does statistical significance matter or not? Apparently it does when you want to undercut approval for use of a product you opposed at the outset.
Similarly, when Dr. Hamburg claims that Genentech could never identify a subset of patients that might be more likely to benefit from Avastin in MBC, she fails to point out that the FDA never asked for such data, nor did it state that it would extend approval based on response in a small group of patients. In any event, the FDA decided that post-hoc analysis to identify super-response of a statistically significant amount is not evidence of magnitude.
Dr. Hamburg offers some hints about how to show clinical benefit going forward: patient outcome data will count, and trials should be designed to show which people might gain the most from medications. Her brief discussion about how groups that support continued use of Avastin in MBC could appear to biased because they receive unrestricted support from Genentech is a very low blow and hypocritical because the FDA is seeking to loosen its own conflict of interest rules to get more qualified experts on it's advisory committees.
All this suggests that allowing the FDA to retain discretion over what is enough benefit will generate more uncertainty and discourage pursuit of accelerated approval. The Avastin decision says less about the science of the FDA and more about how uncertainty, as a result of bias or lack of knowledge, can undermine innovation.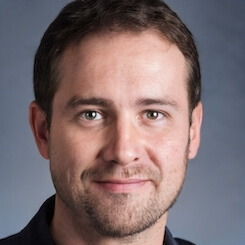 Paul Lendner ist ein praktizierender Experte im Bereich Gesundheit, Medizin und Fitness. Er schreibt bereits seit über 5 Jahren für das Managed Care Mag. Mit seinen Artikeln, die einen einzigartigen Expertenstatus nachweisen, liefert er unseren Lesern nicht nur Mehrwert, sondern auch Hilfestellung bei ihren Problemen.