It's no less true for being obvious: Educating and managing patients with chronic conditions is an effective way to stabilize overall health care costs. Now it appears that health plans are beginning to grasp the obvious. "If you can't manage comorbidities for those patients, there's no hope of holding down costs," says Michael Mustille, MD, associate executive director of the Permanente Federation, which coordinates the quality improvement efforts of the Permanente Medical Groups and the 8,500 physicians associated with Kaiser Permanente.
Kaiser has had programs in place for several years managing chronically ill patients. But Kaiser's attempt to manage chronically ill patients has been the exception; most plans are only lately beginning to address chronic care management. Virtually all health plans' benefit structures are calculated to treat people episodically, for acute care rather than chronic care.
Patients with chronic conditions generally are not taught how to care for their own illnesses, says Thomas Bodenheimer, MD, a clinical professor in the Department of Family and Community Medicine at the University of California San Francisco Medical School. Bodenheimer has written extensively about treating chronically ill patients. "Doctor visits are short and without planning to make sure that chronic needs are addressed. Caring for chronic illness usually features uninformed and passive patients interacting with an unprepared practice team," he says.
That model of care is expensive. Studies show that 80 percent of overall health care costs results from treating about 20 percent of the population. "The 80–20 rule is a well established guiding principle," says Chris Wise, PhD, administrative director of the Medical Management Center at the University of Michigan Health System. "Finding those 20 percent and getting them the care they need means managed care needs to go beyond utilization review and recognize the need for chronic care management." The center offers disease management programs for UMHS patients with diabetes, asthma, depression, heart failure, and coronary artery disease.
Mustille and colleagues at Kaiser's Care Management Institute (CMI) in Oakland advocate aggressive treatment for people with chronic conditions. Their programs go beyond disease management, says Mustille, in that they are highly integrated into primary care protocols. In 1999, Kaiser Permanente launched care management programs through CMI that target diabetes, coronary artery disease, hyperlipidemia, asthma, and congestive heart failure. The plan has since added depression.
Kaiser has invested millions in the CMI programs, hoping to improve outcomes and thereby create savings through fewer hospitalizations and emergency department visits. It has been successful, says Mustille, and recently he has presented CMI's work at several health plan symposiums. "More managed care plans are looking hard at ways to manage their chronically ill patients," he says. "They seem interested in the work we're doing."
Health plans seem most interested in CMI's concept of population management, says Mustille. "We take a broader view than disease management for chronic disease populations. We look at improving care for entire subsets of patients, developing evidence-based care management programs — not only for chronic conditions, but also for the treatment of pain — for geriatric populations and other populations," he says.
Health plan interest in the aggressive treatment of chronic conditions is a change in business as usual. An article in the Feb. 24, 2003, issue of the Archives of Internal Medicine titled "Physician, Public, and Policymaker Perspectives on Chronic Conditions" reported that most physicians, health care policymakers, and patients believe our health care system fails to meet the needs of people with chronic conditions.
"The current system needs to change to be more responsive to people with chronic disease," says Gerard F. Anderson, MD, national program director for the Partnership for Solutions, a research program at Johns Hopkins University, which conducted the survey reported in the Archives article. "Over the years, we've gotten better and better at acute care, and the upshot is that although people are living longer, they are now living with more chronic diseases."
In surveying 1,239 physicians, 1,663 randomly chosen people, and 155 health care policymakers, Partnership researchers found that a majority of all three groups agree it is somewhat or very difficult for people with chronic conditions to obtain adequate care.
But health plans across the country are becoming more aggressive in treating chronically ill patients. Aetna has started calling patients hospitalized with certain conditions, such as pneumonia, after they are discharged to see whether they are taking their medications. Anthem contacts members who are pregnant and at a high risk of having a premature delivery to offer immediate help. Oxford has a program that targets people with diabetes and congestive heart failure who have not visited a specialist in over a year and helps them make an appointment.
PacifiCare Health Systems will launch a program in August under which any member will get a premium reduction if he or she earns a certain number of "health credits" by enrolling in an online health club, filling out a health risk assessment survey, and joining a weight-loss program. WellPoint calls patients who have chronic conditions but do not fill their prescriptions.
The case for triaging and aggressively managing chronically ill patients is obvious, Mustille and others say. For example, according to Kaiser studies, plan members average 250 hospital days per 1,000 members per year. For diabetics, that rises to 1,000 hospital days per 1,000 members per year. And for diabetics with depression, that figure doubles to 2,000 hospital days per 1,000 members per year. It costs Kaiser $4,000 more a year to treat a diabetic than to treat the average patient, says Mustille. Since Kaiser began its chronic care management program, that figure has remained stable when the average cost of treating patients has risen significantly, he says.
Improving the treatment of chronically ill patients, and others with chronic conditions begins with defining populations, says Mustille. CMI's chronic care management initiative is founded on data registries that define and track disease populations. The registries produce paper and online reports, which in turn are used to create care management tools and provide feedback to physicians about their patients.
Using this information, Kaiser divides members with 1 or more of 5 priority chronic conditions, including diabetes, asthma, congestive heart failure, coronary artery disease, and depression, into three risk levels. "Those priority conditions represent a great opportunity to improve care for members, as well as to improve cost effectiveness," says Mustille, "because they affect 15 percent of Kaiser Permanente members and account for 35 percent of the health plan's cost."
Risk level 1 patients have their chronic condition under reasonable control and receive care through their personal physicians and primary care team, including nurses, health educators, pharmacists, and dietitians.
Risk level 2 patients have poorly controlled conditions, such as diabetics with high blood sugar levels. They are referred to disease-specific management programs that combine efforts of the primary care team with those of additional care-givers such as behavioral health clinicians, respiratory therapists, physical therapists, and specialist physicians and nurses in disease-specific clinics.
Risk level 3 patients are those with end-stage damage, complex comorbidities and high utilization. Care management for these patients is coordinated by case managers, usually registered nurses or medical social workers.
Adult asthma patients provide a good example of how CMI programs work. Data from these patients are electronically entered into the asthma registry according to diagnosis code or use of asthma-specific medications. Patients with an asthma-related emergency department visit or hospitalization, or pharmacy data revealing two prednisone bursts or an excess of asthma inhalers, are designated as level 2 and referred to an asthma care manager. About 12 percent of asthmatic patients are in level 2 at any given time.
Care managers arrange a series of visits, including patient self-management support with training in use of inhalers, spacers, and peak flow meters, and can change medications according to clinical protocols developed and overseen by Permanente physicians. Patients are taught about asthma attack triggers and environmental controls and how to gauge the severity of their illness. Care managers also help patients set specific monthly goals, such as regular use of steroid inhalers or keeping the cat off the bed at night. Smokers are referred to smoking cessation classes.
A clinical information system tracks the inhaled medication ratio — the number of anti-inflammatory canisters divided by sum of anti-inflammatory plus bronchodilator canisters. The system also tracks the percentage of asthma patients whose use of the emergency room, hospitalizations, or high volume of asthma-related prescriptions predict they are at high risk for a high number of acute events. That measure dropped from 13.5 percent in 1998 to 9.1 percent in early 2001, with the best medical center reporting a rate of 6.5 percent. (The long-term target is 8 percent, says Mustille.) From 1998 to 2001, the emergency department visit rate in Kaiser's Northern California region declined from 16 per 100 persistent asthmatic patients to 4, and fell from 12 to 8 for the entire program.
Kaiser is expanding its efforts. It will soon begin a program in which doctors will record patients' body mass index at annual physicals. Health plan representatives will call patients who are outside the normal range, offering diet and exercise counseling as well as a prescription for a pedometer.
Kaiser's creation of a set of clinical care management programs has significantly reduced the rate of cost increase for the treatment of its patients with chronic conditions, although not overall costs, says Mustille.
"Our methods are evidence-based, with a goal of high impact, effective care for the chronically ill patient," he says. "Our outcomes verify our success." Over a recent four-year period, the cost of treating diabetics stayed at $4,000 more a year than treating the average patient, although at the same time overall health costs increased. "We consider holding the line of chronic care costs to be a very positive result," says Mustille. "Without our intervention, we could anticipate the added cost of treating a chronically ill patient to increase significantly."
Mustille and his CMI colleagues believe that commercial health plans can benefit from the basic principles they've applied to treating the chronically ill. The key elements of their program — evaluating patients for health risks based on past utilization of services, managing the sickest patients the most aggressively, and using interdisciplinary teams — can be successfully implemented by smaller plans if they are willing to make the financial commitment of mining data and aggressively communicating with their networks, he says. "This kind of coordinated effort can be used by other HMOs to help control asthma, for example," says Mustille.
"I think it's important that health plan medical directors are exposed to practices that can reduce the impact of chronic diseases on members. Sharing information is a very good thing. It's part of our mission, to improve the care of the entire community, and it makes good business sense. The healthier people are the more productive they are, and the more effective we've shown we can be for both members and their employers."
Chronic care patients consume huge amount of resources, yet remain largely undertreated
People with chronic conditions account for 88 percent of all prescriptions filled, 72 percent of all physician visits, and 76 percent of all inpatient stays, according to a recent report by the Partnership for Solutions, a research group at Johns Hopkins University.
"Chronic Conditions: Making the Case for Ongoing Care"defines a chronic medical condition as one that lasts a year or longer, limits what people can do, and may require ongoing medical care. Having multiple chronic conditions increases the likelihood of limitations on activity, such as walking, working, and personal care, like eating and bathing. The most common chronic condition in adults is hypertension (26 percent of non-institutionalized people with chronic diseases), chronic mental conditions (22 percent), respiratory disease (18 percent), arthritis (13 percent), heart disease (12 percent), eye disorders (10 percent ), asthma (10 percent), cholesterol disorders (9 percent), and diabetes (9 percent), and many people have more than one of these conditions. In children the most common chronic conditions are respiratory diseases (33 percent) and asthma (28 percent).
Compared to a person without a chronic condition, health care spending doubles when a person has one chronic condition, and is about 14 times greater for a person with five or more chronic conditions, according to the Partnership report. On average, people with only one chronic condition see three different physicians and fill six prescriptions a year. But people with multiple chronic conditions have significantly more physician contact and are more likely to be hospitalized each year than those with only one chronic condition, says the report. People with five or more chronic conditions have an average of almost 15 physician visits and fill almost 50 prescriptions per year.
Chronic conditions affect the elderly the worst, according to the Partnership report. Almost all Medicare resources and the bulk of Medicaid resources are used on behalf of beneficiaries with one or more chronic conditions. Two-thirds of the Medicare spending is on behalf of people with five or more chronic conditions.
The data in the Partnership study come from an analysis of the Centers for Medicare and Medicaid Services' Medical Expenditure Panel Survey, as well three surveys that included nearly 3,000 adults in all age groups and about 1,200 physicians. All age groups reported that government programs were inadequate to meet the needs of such patients, and that health insurance fails to pay for most of the services required. A majority in each group also reported that it is difficult for chronically ill patients to obtain needed prescription medications. Policymakers had the most pessimistic view, a fact that Gerard F. Anderson, MD, national program director for Partnership for Solutions, finds encouraging because it suggest that "policymakers are starting to get the message that health care for chronic diseases in the U.S. is inadequate."
Some observers think that the move toward consumer-focused health care will encourage more aggressive treatment of chronic diseases. Elements of consumer-driven care such as increased financial risk for consumers, an increase in the choice of providers and/or benefit designs, and the encouragement of the use of electronically distributed medical information can help chronically ill patients to obtain adequate treatment, say advocates of the emerging model.
"Consumer-driven health care can play a huge role in helping control chronic conditions," says Jacque Sokolov, MD, senior partner in the consulting firm Sokolov, Sokolov, Burgess. "The basis of the model care is an informed consumer, so a consumer-centric delivery model will encourage patients to make better use of available resources by creating a system that encourages consumers' search for information. The result will be patients more aware of and actively seeking help for potential comorbidities," says Sokolov.
In any case, in order to do a better job of meeting the health care needs of the growing number of people with chronic and multiple chronic conditions, the current health care system needs to be reoriented from acute, episodic illness treatment to a system that provides continuity, ongoing management and coordination, say experts. "
Changes in how medical care is financed and delivered are necessary to respond to these concerns. Chronic conditions need to be more effectively managed to prevent development of acute episodes of illness," says Anderson.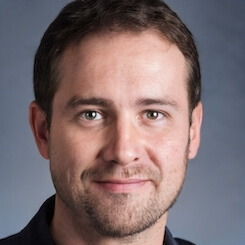 Paul Lendner ist ein praktizierender Experte im Bereich Gesundheit, Medizin und Fitness. Er schreibt bereits seit über 5 Jahren für das Managed Care Mag. Mit seinen Artikeln, die einen einzigartigen Expertenstatus nachweisen, liefert er unseren Lesern nicht nur Mehrwert, sondern auch Hilfestellung bei ihren Problemen.