In a marketplace fraught with downsizing and restructuring, many top administrators find themselves having to change careers.
Vignettes:
When Anthem purchased HMO of Colorado and HMO of Nevada as part of a larger deal, George Kandel, MD — the plan's longtime CEO and medical director — retired from the Blues for the second time. He then began spending one morning a week at a coffee shop with other health plan medical directors between jobs.
Abbie Leibowitz, MD, followed a similar tack when Aetna reorganized its management and the direction of the company in 2000. Once Leibowitz knew he would be leaving his post as chief medical officer at Aetna, he began brainstorming new business ideas with former colleagues at weekly coffee meetings.
The former medical directors eventually became entrepreneurs, helping to launch companies that fill certain gaps they identified in the health care system. Kandel's firm, Denver Management Advisors, helps self-insured employers edit claims and avoid overpayment, saving them millions of dollars. And Leibowitz's company, Health Advocate, links nurse advisers with individuals who need help finding health care resources and understanding their benefits.
Changing directions
As health plans consolidate and restructure in response to declining enrollments and rising health care costs, many managed care medical directors are finding themselves in the position of having to redirect their careers. Physician executives who have been laid off or have decided to change jobs have launched new businesses and taken on consulting work; they've accepted administrative roles at group practices, hospitals, and health systems; or they have returned to practicing medicine. Some have found jobs at other health plans, sometimes in expanded or newly specialized roles.
"Health plans have found that medical directors are very expensive commodities, and there is an attempt right now to consolidate the processes that require the services of a medical director in order to contain costs," says John C. Beeson, MD, MBA, a former health plan medical director who is currently vice president for medical affairs at St. Mary's Hospital and Regional Medical Center in Grand Junction, Colo.
It's a tumultuous time in health care, and many insurers are cutting jobs — including those of physician executives. Cigna, Aetna, and Humana all have initiated major restructuring efforts. Today, Aetna employs 102 physicians; Leibowitz says at one time he managed 350 medical directors. Humana will cut 2,300 jobs this year, affecting about 17 percent of its employees.
Some insurers have cut more than 30 percent of their medical director positions, says Patricia French, founder of the French Group, an executive recruitment firm that specializes in health care.
It's the toughest job market for health plan medical directors that anyone can remember. "I've never seen anything like it," French says. So many good health plan medical directors are looking for work that French rarely checks her database anymore for candidates when a prospective employer calls. "If somebody were to call me today and say they needed a high-level physician executive, there would be at least a dozen people off the top of my head that I could present within two minutes," she says.
Jobs are still available, especially entry-level positions, but physician executives often have to endure longer searches and go on more interviews than ever before when they are seeking top positions, French says. More training and experience are also required to win jobs.
Risk of being fired
For physicians, careers in health care administration are nowhere near as secure as practicing medicine. The risk of being fired is 20 to 40 times as high for physicians in health care leadership roles as it is for clinicians, who face a 2 percent or less chance of being dismissed from a job, according to a survey by Howard L. Kirz and the American College of Physician Executives.
Kirz polled ACPE members about job terminations in 2000. Of 620 respondents, 47 percent said they had been fired at least once during their management careers. That risk is increasing, Kirz found. Sixty-seven percent of reported firings during the previous 20 years had occurred from 1996 to 2000. Twenty-six percent of the terminations occurred at health plans.
While the job market for health plan medical directors is shrinking, it also is changing in ways that could offer new opportunities to physician executives asked to stick it out, health plans and recruiters say. Managed care plans are recasting the role of medical directors, creating more centralized customer service call centers, which medical directors oversee, and placing physicians in companywide positions such as managing disease management programs and contributing to sales and product planning.
Historically, medical directors have predominantly been involved in utilization review and benefit determination as well as care management and care facilitation, says Andrea Gelzer, MD, MS, vice president for health policy at Cigna, which employs about 100 physicians. A focus on consumer education has broadened the role of Cigna medical directors, Gelzer says.
Field medical directors in more than a dozen locations across the country work with Cigna's clients to look at claims data and customize wellness programs for their employees, for example. Medical directors also work on quality initiatives and hold specialized corporate positions, such as Gelzer's in health policy development.
Cigna has streamlined its prior-authorization process and is doing less utilization management overall. Medical directors continue to oversee those functions and other benefit decisions, though they do so through five consolidated care centers, Gelzer says.
Shifting resources
"In addition to medical management activities, our clinicians are integrated into every aspect of the business — sales, service, product development, account management," she says. "We are shifting resources from utilization management, and we've tried to eliminate work for medical directors that doesn't add value."
Similar changes are occurring at Aetna and throughout the industry, says Joseph Cheek, MD, head of national patient management at Aetna. The insurer is using medical directors "more smartly than we have in the past," Cheek says. Physicians are no longer involved with day-to-day contracting issues, for example. And they are not on the end of a phone answering questions.
Some of Aetna's physician executives remain in generalist roles, but with more support, Cheek says. Others have been tapped for projects that take advantage of their special skills. Physicians led a recent effort to improve the company's transplant network and launch new quality programs in that area, he adds. Medical directors also are tapped to identify data that physicians can benefit from and will be called on as Aetna continues to roll out consumer-focused benefit programs, to help network physicians think more about customer service, Cheek says.
In addition to new roles within health plans, medical directors are considering work in other areas, recruiters and former medical directors say. The technology and Internet jobs that were available to physicians several years ago have dried up. But opportunities in other growing businesses, such as stand-alone medical management companies that provide outsourcing services to health plans as well as start-up companies like Health Advocate, will be hiring medical directors, says Leibowitz.
Medical directors who have learned administrative and operational skills in health plan jobs can easily transfer those abilities to positions in other health care environments, says Lois Dister, senior vice president and managing principal at Cejka Executive Search, the recruiting company.
Physicians who have been laid off by health plans often look at the experience as an opportunity to branch out, she says. "Physicians need to take an inventory of what they've learned and begin to define themselves as physicians, but also as businesspeople. The market is very bright for physicians in administrative roles," she says. "There are opportunities within managed care and outside of it."
Health plan medical directors also have been moving back to the provider side, taking on administrative positions at group practices, hospitals, and health systems, where roles have been changing, too.
"The vice president for medical affairs at a hospital used to be a figurehead, with someone being appointed from within an organization. But now that is very different," French says. "The job is more operational and very attractive to physician executives."
Experience counts
As employers search for talent to fill top jobs, they are increasingly looking at experience and advanced training and degrees, French and others say. Good communication skills also are key, Cigna's Gelzer reports. And organizations are especially interested in a physician executive's ability to manage resources and budgets effectively, says Howard Horwitz, director of professional development at ACPE. "Physicians who are skilled in that area and can motivate the medical staff to also be good in that area seem to be in demand and tend to succeed," he says.
Physicians considering a move to the administrative side of medicine — and those already working as medical directors — should get their resumes in order and plan for the future, French advises. "Physicians should put together a career plan before they absolutely have to have it," she says. "That way, when they get a call, they can seize the opportunity, because the competition out there is quite fierce."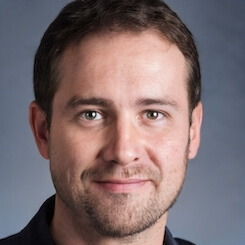 Paul Lendner ist ein praktizierender Experte im Bereich Gesundheit, Medizin und Fitness. Er schreibt bereits seit über 5 Jahren für das Managed Care Mag. Mit seinen Artikeln, die einen einzigartigen Expertenstatus nachweisen, liefert er unseren Lesern nicht nur Mehrwert, sondern auch Hilfestellung bei ihren Problemen.