By reducing restenosis, these devices will save managed care money.
Technophiles would be hard pressed to come up with better names than Cypher, Cypher Stallion, Achieve, Taxus, Express and Maverick. But it is unlikely that most managed care executives would guess that these names represent an industry that, up until now, has been neglected by managed care. These are the names of various cardiovascular stents. There are suddenly exciting new developments in this field that threaten to become very disruptive to numerous players in the field of cardiovascular medicine.
In the 1980s, percutaneous transluminal coronary angioplasty (PTCA), also called balloon angioplasty, became an accepted alternative to the more invasive coronary artery bypass graft (CABG). PTCA holds four distinct advantages over CABG: less pain, faster healing, less cost and the ability to do the procedure repeatedly on the same patient.
This procedure has gained widespread use, with an estimated 850,000 procedures performed in 2002 in the U.S., and is expected to continue to grow by 5-7 percent per year over the next several years. As a comparison, there are approximately 390,000 CABG procedures performed per year in the U.S.
Restenosis rate
But, patients undergoing PTCA experience a 30-40 percent restenosis rate — usually in the first six months after the procedure. In PTCA, the blockage is not actually removed, but is compressed into the artery walls by pressure from the inflated balloon as it sits in the lumen. Various attempts were tried using drill-like devices and suction devices — similar to a plumber's router — to grind up the plaque material and remove it from the blocked artery but these have had limited use.
Nearly a decade ago, the first coronary stent was introduced as a strategy to reduce the restenosis rate. At the risk of simplifying the concept too much let me explain. A spring type device (think ballpoint pen spring, but vastly more complicated) made of metal alloys is introduced into a previously blocked area of the coronary artery after PTCA to keep the blockage from recurring.
Guided into position
This metal device provides an internal framework that keeps the artery from collapsing or becoming occluded once the balloon is deflated and removed. These devices are guided into position by a catheter, either at the same time as the PTCA procedure or as a solo procedure.
Current stents have been engineered to overcome numerous obstacles. First, the stent must be deliverable. This is accomplished if it has a smaller profile, or diameter, before being expanded into its final position.
The stent must also be flexible, to navigate the vascular curves and tight bends. The type of metal alloys used, as well as the criss-crossing pattern of the struts, affects flexibility.
In addition, the ideal stent must have the ability to keep the artery open. This is termed scaffolding. But the two characteristics of flexibility and scaffolding are opposing engineering issues that require compromise to produce the needed balance. Balanced radiopacity — in which the stent is visible under fluoroscopy but not so dense that it affects the clinician's ability to visualize the vessel — is also desirable.
Another ideal characteristic is conformability — the ability to preserve the shape of the stent regardless of the shape of the vessel being treated. Finally, manufacturers have had to develop stents of various diameters and lengths to allow anatomic flexibility.
Numerous manufacturers have over the past nine years marketed a variety of products that meet the above needs. Now called 'bare metal' stents, they have become the workhorses of the interventional cardiologist.
Drug-eluting stents
Bare metal stents were able to reduce restenosis rates to about 20 -25 percent. They are, however, not without problems. Restenosis still occurred and appears to be the result of intimal hyperplasia, a reaction to the foreign body that results from smooth muscle cells of the intima proliferating through the "holes" of the stent, resulting in a very difficult condition to treat.
Scientists have responded by developing a new technology that is likely to transform the marketplace: drug eluting stents, DES for short. Eluting means that the drug that is coating the stent is slowly released into the local environment.
While the original characteristics and engineering complexities of stents are still important, a number of new variables must be factored into this already complex engineering problem.
This includes the type of drug, the lipophilic or hydrophobic nature of the drug, the dose, rate of release, and the polymer coating involved to make the drug "stick" to the metal. All of these challenges have led to innovative solutions in a race to be first to market.
The Cordis division of Johnson & Johnson won the race this year with a product named Cypher which uses the drug Sirolimus (rapamycin).
Sirolimus is a Wyeth product marketed under the brand name Rapamune and licensed to Cordis. Sirolimus, an immunosuppressant, is known for its antiproliferation properties. This drug targets what is known as the FRAP protein, which is responsible for cell replication. When the protein is blocked, it results in decreased hyperplasia.
Another stent undergoing phase III trials is manufactured by Boston Scientific, and uses the chemotherapy agent paclitaxel, a microtubular stabilizer that causes cells to stop dividing due to a mitotic block between metaphase and anaphase of cell division.
Paclitaxel also inhibits various growth factors that prevent smooth muscle cell migration. Boston Scientific plans to market its stent under the name Taxus after its expected release in the first quarter of 2004.
Other pipeline products include Guidant's paclitaxel-eluting stent and another product from Medtronic that uses ABT-578, a rapamycin analog. Other stent manufacturers include Biosensors International, using everolimus, and Jomed, using tacrolimus.
Unequivocal approval
Cypher data were so unequivocal that the FDA panel reviewing the data issued a unanimous recommendation for approval in the fall of 2002. In fact, Cypher appeared to be so effective that the Centers for Medicare and Medicaid Services took the unprecedented step of approving payment prior to the official FDA approval and launch that occurred in late April 2003. Cypher had been approved in Europe in early 2002; Taxus was released there earlier this year.
Cardiologists appear to favor the eluting stents over the bare metal stents. This preference will allow the drug-eluting stents to overtake the traditional bare metal version rapidly. In fact, Wall Street analysts predict that by the end of 2003, eluting stents will have 40 percent of the market.
Although promising to reduce the restenosis rate even further, these stents, too, are not without drawbacks. Cypher has a list price of $3,195 per stent (any size or length); several times the cost of the bare metal stents, which have decreased in price due to competition. In the US, an average of 1.7 stents are used per procedure, amounting to $5,400 for just the Cypher stent for every PTCA procedure.
But the picture is not entirely bleak for the financial officers of MCOs. Managed care is expected to benefit from the lower restenosis rate and should see a reduction in CABG procedures that more than makes up for the additional costs of using drug-eluting stents.
According to the Cordis web site, "For every 100 patients treated with the Cypher Stent, there were 19 fewer revascularizations and 25 fewer hospital admissions than with the conventional stents.
Cordis states that Cypher "will enable payers to recoup virtually all costs associated with the Cypher Stent within 12 months." In fact this decrease in CABG procedures and hospitalizations was reported in Modern Healthcare in October 2002 as being a potential income killer for centers that specialize in coronary artery bypass graft procedures.
As with any new technology, there will be ripple effects. It is expected that drug costs for thrombin inhibitors and platelet inhibitors will increase. For example, clopidogrel (Plavix) is administered for 28 days in 90 percent of interventional cardiology PCTA cases. This is expected to rise to 100 percent of cases in patients given DESs. The length of treatment with clopidogrel will increase to six weeks if DESs are used.
So what should managed care executives do? Depending upon current contract terms, hospital executives may wish to recontract with MCOs for the newer, more expensive devices, as the DESs will cause a rapid rise in the cost of PTCA procedures for hospitals.
Expect better outcomes
In the near future competitive products should be available. Perhaps planning for a "preferred" product may enable preferential pricing to be obtained from Johnson & Johnson or Boston Scientific.
Managed care organizations should expect to see better outcomes from the new stents, resulting in measurable decreases in the CABG rates and costs. Potentially, interventional cardiologists and bypass surgeons will see fewer procedures and fewer revascularizations.
The manufacturers of DESs will have a heyday taking business from those who do not have a DES in their portfolio. Patients are expected to demand this new technology as the word gets out. Over time, though, market pressures will decrease the price of the new stents.
But regardless of the current price, the patients, potentially you and I, will benefit from Tomorrow's Medicine today.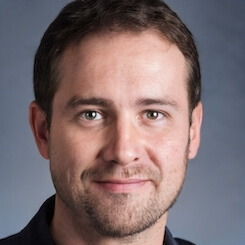 Paul Lendner ist ein praktizierender Experte im Bereich Gesundheit, Medizin und Fitness. Er schreibt bereits seit über 5 Jahren für das Managed Care Mag. Mit seinen Artikeln, die einen einzigartigen Expertenstatus nachweisen, liefert er unseren Lesern nicht nur Mehrwert, sondern auch Hilfestellung bei ihren Problemen.