The HRA is not a new tool, but it is getting new respect. Often prodded by employers, health plans are increasingly identifying at-risk populations.
Humana's recent announcement that it would begin offering employers a full menu of wellness programming options breaks new ground for the insurer, but at the core of the plan is a familiar tool — the health risk assessment, or HRA.
Like many large insurers, Humana already offers its members a basic HRA through its Web site. Members log onto MyHumana.com, answer health-related questions, and find out what areas of their health they should focus on improving. To learn more, they might print out a report and take it to their next appointment with their doctor (see "Physician Buy-In Necessary for HRAs" below). Humana, though, has not used the results in any way.
Growing number
Now, however, Humana has joined a growing number of health plans that are purchasing or developing HRAs and using the results to benefit clients and their entire organizations. Humana members whose employers have purchased a wellness package will soon take a more comprehensive HRA, designed not only to help employers select which areas to target with wellness education, but also to catch good candidates for Humana's disease management and other programs.
"Our members can get some good information from the HRA on MyHumana.com, but what is the identification of candidates who might benefit from guidance and integration with our clinical programs?" says Kathy Ross, clinical director of disease management at Humana. "To build our new HRA, we looked at all of the different areas where we have programs.
"So for instance, our HumanaBeginnings program, which is for high-risk pregnancies; our transplant area; our disease management area; and our Center for Health Metrics all contributed questions that would help us identify people who would be appropriate for any one of those programs. The HRA on MyHumana.com was the first step in the evolution, and now we're ready to take the next step."
The evolution of HRAs is taking many forms at health plans. What might have been seen a few years ago as a staid questionnaire is today being viewed by some insurers as a launch pad for new ideas.
Earlier this year, Blue Shield of California began testing the HRA concept for the first time with a program that pays members up to $200 for taking an online health assessment and following through with electronic programming aimed at reducing the risk factors identified through the program.
Many choices
All this means is that health plan decision makers, with medical directors at the helm, are faced with a multitude of choices, including whether to purchase an HRA or build one in-house, whether to use biometric screenings with the questionnaire, and whether to use HRAs with specific employers or for all members.
Historically, government entities and staff-model HMOs took the lead in using HRAs to focus on preventive measures and provide better and more cost-effective care for their populations and members. Kaiser Permanente in Colorado, for example, has been using an HRA for close to a dozen years.
Other insurers were slow to follow, so proactive employers in the 1990s often hired vendors to administer the tests and report on the health of their employees.
But that's changing as employers place a growing emphasis on wellness and disease management programming in an attempt to control the rising cost of health care — and turn to their insurance companies for help. Most large insurers offer HRAs in some form today, and many medium-sized and small health plans are — or should be — evaluating whether and how to implement one, says Brad Engle, a human resources consultant at Mellon Financial.
In many cases, the decision hinges on whether the health plan's clients are already offering one to their employees independently. One of Engle's employer clients is currently trying to decide whether to implement its own HRA or to ask the HMO that covers a majority of its employees to offer one.
"Before a health plan moves forward, it has to look at its enrollment mix," says Engle. "If it's pulling people from large companies, it might want to find out if those companies already have this in place. If the HMO is in the small to midsize market, chances are the HRA would be a great tool and that people aren't otherwise taking one. Employers doing it directly is a phenomenon of medium to large employers."
Cornerstone
The reason that employers are interested in HRAs, and why insurers are implementing and refining them, is that HRAs are the cornerstone of wellness programs and have been shown to have a positive return on investment. Employers use the aggregate results of their employees' HRAs to decide what is important to focus on.
"HRAs are used to identify risk within a population and then target those individuals with intervention programs that will stabilize and improve their risk factors," says Gregg Lehman, president and CEO of Gordian Health Solutions, a company that designs and implements wellness programs for employers.
When working with employers, insurers have found that HRAs help them advise their clients on what wellness programs will be effective for their populations, and they provide a measuring tool to prove that those programs are successful, health plans say.
Bigger picture
"HRAs are part of a bigger picture," says Seth Serxner, who works in Los Angeles as a senior consultant at Mercer Human Resources Consulting. "This is market-driven. Employers are starting to say to insurers, 'We don't just want to address the disease folks; we want the at-risk folks, too.'"
HRAs are playing a role in consumer-directed health plans as well, Serxner says, because as employers shift more financial risk and responsibility to consumers, they also want to provide them with information on how to manage their health better.
By request
Strong interest from employers is why most insurers use HRAs only with members whose employers have requested or paid for them, health plans say, though some insurers do request that their entire population take an HRA (see "Some States Make HRAs Mandatory" below).
HealthPartners has promoted health improvement for about 10 years, but it uses its self-developed HRA only with members whose employers have purchased it as part of their insurance program, says George J. Isham, MD, medical director and chief health officer. That included about 80 employers, with 23,000 employees, last year.
"We have 650,000 members, and these things cost money," he says. "Our point of view is that the deployment of this tool is most effective when it's associated with incentives and follow-up. It makes sense to link this to employers' commitment to the process, in terms of engaging people so that you get a return on the investment."
HealthPartners has found that when employers offer strong incentives for taking the HRA, such as reduced copayments or coinsurance rates, and employ good marketing campaigns, as many as 92 percent of employees fill out the questionnaire; when there is little employer commitment to incentives and marketing, that number can drop to just 15 percent of an employer's population, Isham says.
Once health plans decide whom to offer an HRA to, the next step is to decide how, insurers say. HealthPartners drew on internal expertise to develop its HRA, and is continually updating it.
"Our approach has been to make sure that it addresses the major issues that are drivers of poor health in our population, so as that has changed over time, we've refined our approach to make sure we are addressing the right issues," says Isham.
Array of options
While most HRAs are based on the same data — epidemiologic tables from the Centers for Disease Control and Prevention — implementing them presents a dizzying array of options.
"We're very familiar with HRAs," says Blue Shield of California's Deborah Schwab, director of new product development. Schwab and project manager Dana Davies filled out several assessments as they evaluated HRA vendors for the January launch of their Healthy Lifestyles Rewards program. "HRAs are founded in the same basic information and logic, so what we really looked for was the most engaging and user-friendly approach," Davies says. Blue Shield of California selected an online program from StayWell Health Management, a St. Paul, Minn.-based vendor that is owned by this publication's parent company, MediMedia USA, and focused its program on nutrition, exercise, stress reduction, and abstinence from smoking, four common areas that contribute to illness and health care costs, Schwab says. When members sign up for the program, they take an HRA, and their answers are used to guide them to appropriate educational material and online tools to address risks to their health.
Online effort
If nutrition is a concern, for example, members may use calorie counters and recipes. If they need to focus on exercise, the program suggests activity options and offers tools such as a walking tracker. To earn cash rewards, members have to log on at least once a week. If they do so for 20 weeks, they earn $75; for 28 weeks, $150; and for 35 weeks, $200. "Having an entirely online program certainly excludes a segment of the population that is not computer-literate or connected, but by and large we've had a high degree of receptivity," Davies says.
During an 18-month pilot phase, the program is free to employers while the health plan monitors it closely to determine its value, Schwab says. The Blues plan worked with Milliman USA to project how much could be saved if members were fully engaged in the program, and set monetary rewards using focus groups that told the insurer that "cash is king" and just how much it would take to get them to participate, Schwab says.
Pivotal
Blue Shield of California will look at claims retrospectively to measure the program's overall effect, but the HRA, which members fill out at the start of the program and again as a last step before typing in where to send the rewards check, will be pivotal in measuring improvement in health status, Schwab says.
Evidence suggests that Blue Shield of California will be able to achieve a return on its investment. Total medical costs for HRA participants were an average of $212 less per year than those of nonparticipants, according to a study in the November 2003 issue of the Journal of Occupational and Environmental Medicine. And completing an HRA two or more times was related to increased savings — up to $543 for people who completed three HRAs. Yet HRAs alone aren't where the savings come from, says Serxner, a coauthor of the study. "People who take HRAs have lower medical costs than people who don't, and that's hopefully by virtue of activities they engage in on their own."
One of the strongest attributes of HRAs is their ability to set a baseline from which to measure changes during the course of a project or over years of preventive care programming, says Tina Palaggo-Toy, director of work site preventive health services at Highmark, a Blue Cross and Blue Shield plan in Pittsburgh.
Highmark, which offers employers a range of wellness consulting and programming, has been using HRAs for years and provides aggregate reports to employers on their employees' wellness scores. Reports to employers are aggregated to protect the privacy of individuals, with health plans having to meet the requirements of the Health Insurance Portability and Accountability Act whenever they handle HRA data, insurers say.
Armed with data
"When companies do HRAs and health screenings annually, they have data to show that their population is being helped by their programs," she says. "When they do not use HRAs, it is very difficult to make any statement about the value of the wellness program and any kind of return on investment, and the program could lose its funding and support."
Highmark asks its clients to participate in biometric screenings, such as blood cholesterol and glucose tests, to add to the effect of the HRA. Yet some insurers and consultants say that mass screenings and lab testing can be too expensive and aren't necessary.
Screening typically adds between $40 and $60 per person per year to the cost of a population health management program, about a third of the cost of Gordian's total program, says Lehman. "We've found that just using the HRA, we get between 80 percent and 85 percent accuracy without the health screening. So many of our clients opt not to do that, the first year at least."
As HRAs have evolved, they've also become key to designing programs and setting program goals and expectations, Highmark's Palaggo-Toy says.
Is it a go?
If an employer comes to Highmark wanting to launch a full-blown employee wellness program with on-site educational sessions and a new fitness center, the insurer might say that its culture isn't ready to support it — based on employees' responses to the HRA, she says.
"HRAs today are a lot more useful because not only do they take a look at what kind of health behaviors people are engaging in and what kind of health risks they have, but now they ask questions related to how motivated people are to change," she says. "Those questions just weren't asked years ago."
"Last alternative"
The increasing sophistication of HRAs has been met with an increase in demand, she adds. "What's driving that interest is rising health care costs. Even the folks who weren't believers in changing health behaviors and changing individual risk are now turning to health promotion at the work site as almost a last alternative."
Data-driven wellness programming will help employers reduce medical costs, says Brad Pifalo, MD, the vice president of corporate and community wellness at Highmark. "From a health care spending perspective, there is more money to be saved by keeping low-risk people at low risk than there is by taking high-risk people and moving them to lower risk. Once someone has filed a claim for a given disease, money is already being spent. If, on the other hand, you have someone at low risk for whom money is not being spent and you prevent it from ever being spent, that is where the real financial impact is."
While Highmark chiefly uses HRAs to design initiatives for employers who are engaged in wellness programming, the company also sends results for people with risk factors for chronic conditions to health coaches in its disease management department.
Long run
That approach to using HRA results — and putting processes in place to follow up — is going to benefit health plans and their clients in the long run, says Mellon's Engle.
"HMOs have to think beyond their more traditional retrospective analysis of data and say, 'What can we do that's more proactive?' If you want to get to people before they start being very expensive, you need tools to identify them."
Gordian's Lehman says, "HRAs are a great tool for medical directors at health plans to put together programs to keep their people healthy."
---
Our most popular topics on Managedcaremag.com
---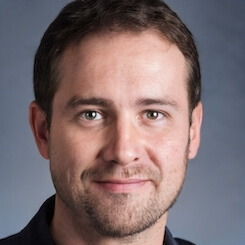 Paul Lendner ist ein praktizierender Experte im Bereich Gesundheit, Medizin und Fitness. Er schreibt bereits seit über 5 Jahren für das Managed Care Mag. Mit seinen Artikeln, die einen einzigartigen Expertenstatus nachweisen, liefert er unseren Lesern nicht nur Mehrwert, sondern auch Hilfestellung bei ihren Problemen.