As of right now, no one knows exactly what the regulators at Treasury will do when it comes to putting the finishing touches on President Bush's newly minted health savings accounts, which became law January 1 as part of the broad Medicare reform measure. Some agency guidance documents on deductibles and other issues weren't expected until sometime this month (March), and their final say probably won't be heard until June or July.
But for the product designers in the managed care business, this is far too important a development to respond to by just sitting and watching government officials ponder the fine-tuning of legislation.
Aetna jumps in
Within hours of Bush's signature on the bill, Aetna announced an HSA product as part of its expansive "suite" of consumer-directed health plans. A few weeks later, Blue Cross and Blue Shield of Minnesota was out the door with an HSA. Oxford Health Plans and Health Net are both readying theirs, all part of a nationwide scramble to get HSAs in place and begin enrolling new members.
"We certainly want to have an HSA-eligible, high-deductible plan as soon as possible," says Desmond Hussey, vice president for product development at Oxford. Like other MCOs, Oxford is modifying existing plans to get in line for the HSA business. And it's not that hard to do, he adds. "Just about any big health plan has high-deductible plans," he says.
Why the rush? For managed care organizations, there is an underlying belief that HSAs will be a major attraction in a market that is expected to experience some sizzling growth.
"I think the high-deductible plans were on their way anyway," says Hussey. "Plans have been going to more cost-sharing for a while and they are beginning to apply high in-network deductibles. More employers are saying, 'that's what I want.'"
"We've had a lot of interest from employers, brokers, and agents," says Kathy Kelly, Blue Cross and Blue Shield of Minnesota's director of product management, echoing a widespread buzz about the new product line. "I think there's a lot of interest out there."
"I think it's big," agrees Bill Stapleton, senior vice president for product and strategy in the Northeast for Health Net. "All the employers are pushing employees to high cost-sharing plans."
HSAs, he says, will give that trend a very hard shove. And it's not too difficult to figure out why.
A soft place to land
The HSA development takes the old medical savings account formula and puts it on steroids. Members and employers can set aside money tax-free, either individually or through joint contributions. But unlike MSAs, HSAs aren't focused on small companies and the self-employed. Anybody can play: big companies, medium-sized outfits, small firms, and the self-employed.
Funds can be invested and any unused portion of the annual contribution can be rolled over from year to year — a tempting prospect for healthy folk of some means engaged in personal financial planning. And it's entirely portable: Members can move their HSA from job to job and take their money along for the ride — just as they would a 401(k). The money can be employed for a variety of health care purposes — and acts as a backup resource to replace the swiftly evaporating pool of retirement health benefits.
For anyone in the insurance and finance industry, says Stapleton, the new law presents an urgent and unavoidable question: "Is this the next 401(k), and how do I get my foot in the door?"
But this is also the kind of plan that MCOs have to show particular sensitivity toward in design, he adds. For many employees, he says, HSAs are likely to become a sole offering. And if people don't like what they see, the companies that put them up are likely to feel the backlash.
"This is akin to pushing the patient off the cliff," says Stapleton. "You have to make sure there's something soft to land on."
First up for a scheduled landing: Look for everyone in an MSA to migrate to an HSA, which essentially replaces the old formula. Last in line: big companies. Major companies are the slowest to change, say product developers, and aren't likely to start a shift toward HSAs until Jan. 1, 2005.
In part, that's because bigger organizations require significant input and careful consideration before they begin to tinker with a benefit as near and dear as health insurance is to their employees. Small and medium-sized companies, though, might be ready to hop onto the bandwagon much, much faster. Particularly, says Stapleton, if they are already one or two steps away from abandoning their entire health benefit.
"If I'm thinking about throwing the whole thing over the side," says Stapleton, HSAs could start to look extremely attractive. If you push the deductibles as high as $1,500 to $2,000 a year, he says, you're starting to look at premium savings in the range of 30 percent to 40 percent. "That's very meaningful to employers."
But it's not just the immediate savings at stake that give these plans an added glow for company chiefs, he adds. If these plans work the way many in managed care believe — cutting back on utilization as members think long and hard before spending their own money on health care — then long-term premium trends will go down as utilization drops. An employer that was looking at a stinging 12-percent premium increase for next year might find himself hit with a much more manageable 7-percent increase.
Some companies, though, might find themselves unintentionally sucked into the HSA market, swept along by forces fueling steadily rising deductibles. With health care inflation in the double digits, says Hussey, deductibles are getting bigger and bigger all the time. And one day, he says, a lot of people are going to find themselves in a plan that looks very much like an HSA, whether they intended to or not.
"In a short period of time, people will look down and say, hey, I have an eligible health plan," he says. "If they don't do it, their accountant will."
Troublesome issues
But once you start putting HSAs in the lineup with other plans and offer them as a choice to bigger groups of workers, Stapleton and other product developers start to see some troublesome issues swell into view.
It's hard to put an HSA out as a "slice offering," says Stapleton. "Members with high utilization will bear the brunt of escalating annual premiums, creating an unfair balance between the sick and the healthy," he says. "Essentially, sicker members of the company will pay more and more for health care." That could pose a serious dilemma for many companies.
"Do I really hurt my risk pool?" is a question a lot of employers are likely to ask themselves, says Stapleton. And if the answer is yes, they may prefer an HRA product rather than an HSA, where the money isn't portable and the risk pool is more likely to remain placid.
Risk pool questions
Worries about roiling the risk pool have also been the driving force behind a wave of criticism that hit HSAs both before and after they became law.
Union leaders launched a heated attack on the plans after hearing that the head of the Federal Employees Health Benefits Program — with 3.1 million members — was looking to "lead the charge" by adding an HSA to its offerings. Essentially, the union chiefs worry that when a big group of members had an HSA option, healthy members would push into HSAs, leaving the sickest members to share the rising costs of an HMO-style plan.
Charles L. Fallis, president of the 400,000-strong National Association of Retired Federal Employees, wrote to Kay Coles James, director of the Office of Personnel Management, that an HSA would spur members to game the system — opting for an HSA in years when they expected health care costs to remain low and then enrolling in a more traditional HMO in years when costs were likely to go up.
Too early?
Some plan developers, though, say it's far too early to predict with any kind of certainty how HSA plans will play out.
Blue Cross's Kelly notes that there are any number of ways for groups to structure an HSA, and the details will drive adoption trends. "One thing that drives adoption is a premium contribution. Employers can set up a contribution strategy to go one way or the other."
Kelly isn't the only product developer reluctant to make hard-number forecasts.
Utilization trends may go down and employers may find significant savings, says Robin Downey, Aetna's head of product development. "But we need to have more studies on that. It's in its infancy still."
Whichever way they slice it, says Hussey, he's betting that a lot of mid-market employers are going to cast a very wary eye on HSAs.
"Not too many employers will want to expand their definition of coverage by turning cash over to employees who can spend it on lots of things they couldn't before," he says. In that sense, HSAs are unlike an HRA, where the employer remained in charge.
Deep in talks
To offer an HSA, MCOs will have to designate or set up a trust to manage the funds. For a giant company like Aetna, which already manages $20 billion in assets, that's not a problem, says Downey. Blue Cross and Blue Shield of Minnesota already has a financial affiliate that will work as trustee to the plan. And for everyone who doesn't have a trust in play, look for some rapid-fire partnerships with big financial players like Schwab and Fidelity — companies that would dearly love to start marrying up to long-term investors and their HSAs.
Also likely winners in the shift to HSAs are the companies offering debit cards to members. Plans with high-deductible offerings can give members a card that automatically deducts money from their tax-sheltered accounts for medical services, making HSAs much easier to manage and a lot more attractive to workers confronted by the new system.
"The Uniteds [UnitedHealthcares]of the world can probably handle the entire range of products related to HSAs," says Bob Natt, CEO of MBI, a leading provider of health benefit debit cards. "Regional plans are coming to us. They put together high-deductible plans and, with partners, have investment funds taken care of. We're deep in talks with a number of them."
Natt, for one, thinks this is one product that's here to stay.
"Employers," he says, "just can't handle the premium increases."
---
Our most popular topics on Managedcaremag.com
---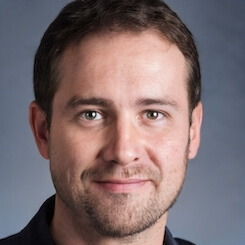 Paul Lendner ist ein praktizierender Experte im Bereich Gesundheit, Medizin und Fitness. Er schreibt bereits seit über 5 Jahren für das Managed Care Mag. Mit seinen Artikeln, die einen einzigartigen Expertenstatus nachweisen, liefert er unseren Lesern nicht nur Mehrwert, sondern auch Hilfestellung bei ihren Problemen.