Managed care's spread parallels the growth of the study of ethics in medical care. Ethicists help plans focus on essentials when making policy decisions.
It's almost like playing "Who Wants To Be a Millionaire?" when medical ethicist Leonard M. Fleck challenges an audience of health plan executives to answer hypothetical questions about whether insurers should pay for certain medical treatments. Like the game show's audience, the executives punch their responses into handheld radio-wave devices, generating graphs on Fleck's computer. The graphs show differences of opinion and spark debate, all on the topic of how to provide just and ethical care to a group of members within a limited budget.
"The goals are educational," says Fleck, a professor of philosophy and medical ethics at Michigan State University, who holds several workshops for health plans each year. "Health plans would like their board members, managers, and staff to have a better understanding of what the problems of health care rationing are all about."
The atmosphere is less technological but the debates are similar at meetings of the Ethics Advisory Group of Harvard Pilgrim Health Care. Harvard Pilgrim set up the panel, now led by medical ethicist and psychiatrist James Sabin, MD, to help executives identify key ethical concerns as they make policy decisions.
As medicine advances and new treatment technologies become available, health care plans are grappling with whether or how to pay for them. One way to deal with such decisions is by working with medical ethicists, professionals who have been trained in philosophy to identify options and evaluate them from all concerned perspectives. Health plans are formally and informally consulting with ethicists, hiring them to conduct training workshops, and asking them to contribute to special projects that focus on ethics.
Such interaction should — and will — grow in the future, say executives like Judith Black, MD, senior products medical director at Highmark Blue Cross Blue Shield in Pittsburgh. Medical ethicists from the University of Pittsburgh have written the end-of-life care guidelines that Highmark makes available to physicians, and they are helping the health plan structure potential palliative care benefits.
"It's really important for a health plan to build relationships with ethicists who are available in their community," says Black, a geriatrician who has a give-and-take relationship with local ethicists. She serves as a faculty member for the Consortium Ethics Program at the University of Pittsburgh, and often participates in retreats or workshops the ethicists set up.
Supply and demand
With cloning, genetic testing, artificial hearts, and other technologies making headlines on a regular basis, managed care plans are not the only ones consulting medical ethicists these days. President Bush, in January, assembled a panel of such experts to help his administration navigate difficult medical questions and to advise him on topics such as stem-cell research. Ethicists also participate in radio and TV news shows and are frequently quoted in the press.
While it is impossible to pin down a specific number of people who work as medical ethicists — there is no accrediting body for the field — their ranks have been growing rapidly in the last two decades. When MSU's Fleck began his training in the early 1970s, "maybe one foot of library shelf space was dedicated to all the books relevant to health care ethics." Today, the field is so large that medical ethicists tend to specialize in one of several different areas of study, Fleck says (see "Who Are Medical Ethicists?").
The American Society of Bioethics and Humanities, a Glenview, Ill., trade association, today has 1,600 individual and organizational members, a 10- to 15-percent increase from when the society was founded in 1998, according to Executive Director Dick Muir.
Graduate school training programs in bioethics and medical humanities have grown, too — 182 percent since the 1970s, according to a study by the association late last year. Forty-seven institutions in the United States and Canada offer graduate training programs in the field, where students can earn everything from certification all the way up to doctoral degrees. Of those programs, at least 42 were established in 1990 or later.
Still, a gap exists, because only a small number of ethicists are trained in the dual discipline of managed care and ethics, some health plan executives claim — and many ethicists agree.
Medical ethicists would be welcome to take part in policy-making committees at BlueCross BlueShield of Tennessee — if there were enough of them, says Steven L. Coulter, MD, senior vice president and chief medical officer. "We do not have medical ethicists as a formal part of those committees, simply because there aren't that many medical ethicists running around. I'd love to [include them], but you are not going to find these guys listed in the yellow pages."
What makes them tick
Managed care ethics necessitates philosophical, medical, and business expertise — not an easy combination to acquire, admits Fleck, a philosopher who has worked hard over the years to acquire the medical knowledge his work demands. "Managed care adds another layer of broad disciplinary knowledge that one is supposed to have. To be credible, you need to understand the economics of health care, politics and policy, and organizations."
But the relationship between the two fields also is in its earliest stages, and many health plans have yet to define what they need from medical ethicists — or whether they need ethicists at all.
Michael S. Victoroff, MD, a trained medical ethicist and Managed Care's ethics columnist, worked from 1997 until just recently as a medical director at Aetna Inc. While he used his philosophical training to make decisions and contribute to national policy discussions, the insurer never called on his ethics training specifically, he says.
"Several organizations that I've worked for have had the explicit understanding that the board of directors was the ethics committee of the company. Whether they had any training or not, it was their responsibility to keep the company on track in terms of large-scale policy," Victoroff says.
"Also, many of the medical directors at Aetna thought of themselves as the medical conscience of the company, but very few of them had any formal ethics training."
Conflict of interest?
Questions also exist as to how ethicists should be compensated by insurance companies.
"There is a risk that if I'm paid by a managed care plan to give a blessing to some kind of rationing protocol, I may well be compromised in my ability to make very hard critical judgments by the fact that I'm paid by them," says Fleck.
Ethicists employed by pharmaceutical companies and corporations working on cloning techniques have been publicly criticized by their colleagues for lending their "seal of approval" to morally controversial practices, Fleck, Sabin, and others in the field point out. Yet managed care organizations across the country say that they have built ties with medical ethicists who have made valuable contributions to what decisions are made and how they are made.
For years, Kaiser Permanente has supported programs developed by medical ethicists, says Robert H. Richardson, MD, director of the Ethics Service for Kaiser Permanente Northwest. Richardson, a pulmonologist and a trained medical ethicist, spends more than a third of his time directing the service, which develops educational programs and supports an ethics committee at the region's main hospital, Sunnyside Medical Center in Clackamas, Ore. The service trains physicians, nurses, social workers, and others, enabling them to consult individually with patients about ethical concerns. It also develops policies on end-of-life and other patient care issues.
Richardson also is part of a regional ethics council that debates overall issues about benefits, including reproductive rights, and is helping to develop a palliative care program for Kaiser Permanente. He is the resident ethicist on Kaiser's national technology review committee and is part of the insurer's organizational ethics panel, which consults on ethical matters for many of the insurer's business committees — including those that routinely deal with utilization and benefits issues.
BlueCross BlueShield of Tennessee's Coulter is not an ethicist, though he has attended many ethics workshops and has served on the Blue Cross and Blue Shield Association's task force on ethics. Over time, he's forged relationships with several medical ethicists across the country on whom he can call for advice.
When the Tennessee plan is considering whether to cover a new technology, the first questions it asks focus on whether the technology works and, if so, how much it is going to cost, Coulter says.
"From time to time, you are faced with the corollary question — and this is where it starts to get really tough — of whether it is worth the cost. A lot of times, it's easy. The treatment works, and it doesn't cost much. Or, it doesn't work and costs a lot; that's no problem either. But if it kind of works and it costs a lot, then you are beginning to get into ethical issues. On those issues, we may consult with a medical ethicist and say, 'Give us your take on this.'"
As a rule, Coulter or one of the company's medical directors will call a medical ethicist for informal advice on a specific policy question, but not specific cases. The health plan also has asked ethicists to write formal statements on certain issues being considered by the state's legislature that it can distribute, Coulter says.
Thorny issues
At Harvard Pilgrim Health Care, executives can consult an ethics panel on everything from whether to cover controversial treatments to how to pay affiliated providers. The Ethics Advisory Group, led by Sabin, also includes employers and doctors from the insurers' network. The goal, Sabin says, is to help people "pool their thinking around volatile issues."
Last year, Neighborhood Health Plan, a Harvard Pilgrim affiliate that covers both commercial and Medicaid members, classified a liver transplant for an HIV-positive patient as experimental and denied coverage for the procedure. In doing so, the insurer was following existing medical precedent, and two independent review boards upheld the decision. Still, the patient and an AIDS activist group protested the denial. Jim Hooley, the plan's president and CEO, in November turned to the ethics panel for advice on sorting out the issues of covering this and other experimental procedures in the future.
The panel pointed out that companies purchase insurance that excludes experimental treatment, so Neighborhood Health Plan is on strong ethical grounds if it continues its policy of denying such treatment for commercial members. The activist group contends that insurance contracts often do not explain what standards are used to classify a treatment as experimental, which could lead to confusion.
It's that kind of step-by-step thinking that medical ethicists can provide to managed care discussions, says Albert Jonsen, professor emeritus of ethics in medicine at the University of Washington in Seattle.
"A person with philosophical training has a particular competence in assuring that argument and discussion move logically," says Jonsen, who serves on the Blue Cross and Blue Shield Association's national technology-review panel, a group that includes specialty physicians and an employer representative.
Ethicists also contribute by bringing up topics that have been debated extensively within their own field. If a treatment has great risks and potential benefits, an ethicist might talk about informed consent and point out that the patient should be presented with the facts and allowed to make the decision.
Genetic technologies, for instance, present dilemmas that ethicists study.
"One thing that makes genetic technologies dramatically different from the usual medical technology is that they always have implications for the patient's family," Jonsen says. "To evaluate the effect of a genetic medical technology requires not merely considering its effect on the patient — as we usually do — but also having to ask wider questions about what sort of knowledge should be brought to other parties about genetic traits that may cause disease.
"That's a discussion that has been carried out extensively in the field of medical ethics, but when you get a group of people together who are not experts in genetics or medical ethics, they tend to miss that point of view."
Cutting through clutter
Ethicists' emphasis on clarity and consistency can be helpful to health plans as well. Priority Health, a Grand Rapids, Mich.-based health plan, hired Michigan State's Fleck to conduct ethics workshops with its board, managers, insurance agents, and customers.
"From a practical standpoint, a lot of what came out of it has helped us develop policies and practices that we continue to follow," says James Byrne, MD, chief medical officer at Priority Health. Fleck urged the health plan to put consistent procedures in place for making coverage determinations and for handling exceptional cases, such as those where experimental treatment is proposed for a terminal disease, Byrne says.
Another medical ethicist employed by a local hospital sits on Priority Health's appeals committee and similarly emphasizes consistency, Byrne says. The committee makes final decisions on cases in which the health plan has denied coverage of a treatment. The ethicist "reads the certificate of coverage and says, 'We need to follow the rules,'" Byrne says. "He is very careful about suggesting that we make an exception if it is clear in the certificate of coverage that whatever it is, we shouldn't pay for, as opposed to willy-nilly saying we'll make an exception."
Ethicists have surprised Priority Health CEO Kimberly K. Horn by saying that paying for anything anyone wants isn't necessarily ethical. "You think an ethicist coming in would be pushing the other way. But they acknowledge that a limited amount of resources has to be used for the benefit of all, and using a disproportionate amount on a few would mean that there is less for the others."
The need to consult with medical ethicists will continue to grow, says Coulter. "Issues around new technologies, such as cloning, come up on a daily basis, and I don't see any abatement of that whatsoever. We've got experts making all of this wonderful technology. We need a few experts telling us how we ought to use it."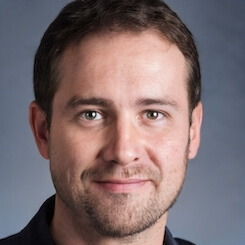 Paul Lendner ist ein praktizierender Experte im Bereich Gesundheit, Medizin und Fitness. Er schreibt bereits seit über 5 Jahren für das Managed Care Mag. Mit seinen Artikeln, die einen einzigartigen Expertenstatus nachweisen, liefert er unseren Lesern nicht nur Mehrwert, sondern auch Hilfestellung bei ihren Problemen.