Tiered benefit design and mail order pharmacy are useful, but don't overlook this other significant vehicle for savings.
Tiered benefit designs and mail order remain the most common controls used by health plans and the pharmacy benefit management companies they hire to rein in escalating drug costs. But "drug-specific coverage review policies," especially step-therapy protocols and drug quantity guidelines, are being viewed by pharmacy benefit management companies and their clients as equally — if not more — effective.
A recent analysis of prescription data by Medco Health Solutions, one of the nation's largest PBMs, discovered that implementation of such policies increased 10-fold between 1998 and 2003. The analysis found that 1.1 million drug-specific reviews were conducted with physicians in 2003, compared to 115,000 reviews in 1998. According to Medco, this led to an overall savings to health plan sponsors of more than $780 million in that time period.
"This marks a significant trend. Our analysis uncovers an interesting perspective on the types of tools health plan sponsors are tapping into to control drug trend," says Glen Stettin, MD, Medco's vice president for plan management. "We've been very effective in advising our clients on maximizing the use of tools ranging from generics to mail order. Review policies, including step therapy programs, are also proving highly successful."
Step therapy requires the use of over-the-counter medications and generics before coverage is provided for second-line treatments.
"In many instances, there are several drugs that are therapeutically equivalent, meaning they are equally safe and equally effective," says Earl Steinberg, MD, president of Resolution Health, a health care data analysis company. "In such instances, it makes sense to start with the lowest cost option. Doing otherwise would be a result of good pharmaceutical marketing, rather than good medicine."
Growing utilization
Another large PBM, Express Scripts, also reports on the growing utilization of step therapy. According to the company's 2004 Drug Trend Report, from December 2002 to January 2005, the number of members enrolled in a plan with at least one step-therapy program nearly tripled, going from 4.5 million to 13.2 million. Therapeutic classes are referred to as step-therapy modules. Each module focuses on utilization in a single therapy class, such as antihypertensive drugs, or in a subclass, such as nonsedating antihistamines. The average number of step-therapy modules per Express Scripts client using step-therapy programs increased from 2.5 to 7.2 between 2002 and 2005.
According to a separate study by Hewitt Associates, 27 percent of employers surveyed in early 2005 had either implemented step therapy or were in the process of adopting it for at least one therapeutic class. An additional 38 percent were considering step-therapy programs for their employees.
"The growth in step-therapy programs is being fueled by the growing number of therapeutically equivalent treatment alternatives available for many health conditions. However, it is important to point out that having a less expensive generic product in the therapy class does not automatically make a drug category an appropriate candidate for step therapy. The first-line drug must be therapeutically equivalent to second-line drugs," states the Express Scripts report.
According to Medco, quantity and duration restrictions are also increasingly popular. For example, plans often require approval for each refill of migraine medications. They are armed with studies that show that too much migraine medication can make the condition worse. A comparatively new form of duration provision is called "dosing," which ensures coverage of what the PBM views as the most cost-effective dose regimen that can deliver the desired therapeutic benefit.
For example, many high cholesterol and high blood pressure therapies can be taken once daily at a higher strength instead of two doses daily at a lower strength for a regimen that is just as effective but saves up to 50 percent, according to several studies.
Express Script officials point out that quantity limits can also help prevent billing errors. As part of its Drug Quantity Management program, the company offers what it calls "concurrent dose consolidation," which recommends a single unit of one drug strength in place of two units at half that strength when the price for different strengths is similar. The recommendation is relayed to the dispensing pharmacy when a new prescription is filled. The Express Scripts report notes that although "some research has touted large savings from retrospective dose consolidation (using prescription claims to identify dose-consolidation opportunities after the prescription has been filled)," the company's research shows that savings of only two cents to three cents per member per month are achieved for a retrospective program.
Least cost-effective
Interestingly, the Express Scripts report notes that one of the oldest drug-specific review mechanisms — prior authorization — is considered by many researchers as "among the least cost effective…. For such programs to be cost-effective, the cost of the program to the plan sponsor must be less than the resulting drug savings," states the report.
But Express Scripts officials also note that an automated system to authorize specific drugs can result in savings. For example, in early 2002, Georgia's Medicaid program launched a prior-authorization system for proton pump inhibitors. As an alternative to PPIs, Georgia Medicaid used prior authorization to direct patients to less-expensive histamine-2-receptor (H2A) antagonists when clinically appropriate, according to Thomas Delate, PhD, a clinical pharmacy researcher at Express Scripts. He reports that Georgia's Medicaid program saw a 91 percent decrease in per-member expenditures for PPIs, and a 223 percent increase in H2A expenditures.
A separate analysis found that patients who received an H2A or no antisecretory drug were no more likely to have incurred greater total medical expenditures than did patients who received a PPI.
PBM officials are convinced that we will see increased use of drug-specific review policies to control costs. "This is all about ensuring appropriate care, not denying care," said Stettin. "The key is developing review, approval, authorization and, where appropriate, appeals processes that are fast and efficient."
There will be an increase in drug review policies to control drug costs. "The key is developing processes that are fast and efficient," says Glen Stettin, MD, a vice president for plan management at Medco.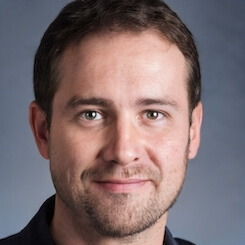 Paul Lendner ist ein praktizierender Experte im Bereich Gesundheit, Medizin und Fitness. Er schreibt bereits seit über 5 Jahren für das Managed Care Mag. Mit seinen Artikeln, die einen einzigartigen Expertenstatus nachweisen, liefert er unseren Lesern nicht nur Mehrwert, sondern auch Hilfestellung bei ihren Problemen.