Can commercial health plans learn from Medicare Advantage Prescription Drug Plans that have four or more formulary levels?
A three-tier formulary has become a standard in commercial drug plans in recent years. But the new Medicare Part D market has resulted in a vast — critics say bewildering — array of benefit and tiering options. Some stand-alone prescription drug plans (PDPs) are using up to six tiers. And some Medicare Advantage Prescription Drug Plans (MA-PD plans) are using eight. The business strategies behind this tiering, the consumer response, and the overall success and failures of these experiments will do much to form plan design in coming years.
Avalere Health, a Washington, D.C. health care consulting and research company, has released a report analyzing the new tiering landscape under Medicare Part D. Bob Atlas, senior vice president, says, "I expected to see four tiers. That's what the new rules of the game encouraged." Because of Medicare rules that allow beneficiaries to appeal cost-tiering decisions, industry analysts anticipated the creation of a fourth specialty tier that under the guidelines would be exempt from appeal.
Avalere's research confirmed this expectation. The most common number of tiers for MA-PD plans is four, representing 40 percent of these plans (see "Four or more tiers"). Nearly 80 percent of PDPs have three or four tiers. But the research also found other, less expected structures, rarely seen in the commercial world. Twelve percent of PDPs had five tiers or more. For MA-PD plans, 24 percent were at, or above, five tiers including 1 percent at eight tiers. The number of tiers is not correlated with the number of drugs on the formulary.
Says Atlas, "I think what we are seeing now is a market created almost with no experience based on a new set of rules derived from interpreted law. We can expect experimentation followed by repositioning." At the same time, Atlas argues that proliferation could be beneficial. Different tiers and plans could meet the different needs of buyers and sellers, akin to the availability of different types and quality of wines.
Mark Brueckl, pharmacy affairs manager at the Academy of Managed Care Pharmacy, has also watched the market's response to Part D. He points out a central tension. Increased tiering could lead to "the use of more cost-effective medications, but it could also lead to greater consumer confusion about their [share of the cost]." As analysts wait to see which model will come to succeed and dominate the Medicare — and maybe someday commercial — marketplace, plans are plunging ahead with their new approaches to formulary management.
Differing rationales
Moving across the benefit-design spectrum, plans voice varied rationales for their tier structures. Most still offer just a few tiers. Cigna, for example, has just three tiers in its Medicare formulary. Spokeswoman Gloria Barone explains why: "We designed our Medicare Part D plans to be simple to understand and use."
In contrast, Western Health Advantage, a provider sponsored not-for-profit regional health plan in northern California, went from three tiers under its commercial plans to five under Medicare Part D. Western's overall tier design is related to the plan's ownership — and CMS regulations. "Patients don't like to have to wait for prior authorizations, and providers don't like encountering prior-authorizations," explains Western's chief medical officer, Don Huffard, MD. Given the needs of these multiple stakeholders, including its provider-owners, the plan went from two to three tiers in its commercial offerings to include as many drugs as possible.
For Part D, Western made its commercial formulary the first three tiers of the Medicare formulary. But Medicare's pharmacy benefit also included injectables and erectile dysfunction medications. For both, Western required differing copayments, which meant they couldn't be on existing tiers. Under Part D, all copayments within a tier must be the same. Hence Western had to add two tiers, one for injectables and one for erectile dysfunction drugs, leading to five Medicare tiers in total.
At the upper levels of tiering, Liberty Health Advantage, a New York regional Medicare Advantage Plan offers a seven-tier program. Jon Leeke, senior vice president for marketing and sales, says the finely striated tiering allows Liberty to keep copayments as low as possible while providing "credible coverage." According to Leeke, the plan has been a success.
Liberty is a new start-up company, and the design of its plan is also new. The seven tiers are distinguished by varying financial increments. Tier one, preferred generics, has no copayment. Up at the nosebleed levels of tiers six and seven, which include expensive drugs used to treat uncommon but dire health threats (examples include Gleevec for leukemia and Nexavar for renal cell carcinoma), members face hefty 20 percent and 25 percent coinsurance rates.
Leeke says this multi-tier approach has "allowed Liberty to eliminate any front-end deductible and fill the coverage gap with generics. Overall our drug coverage is more cost effective for members." So far, according to Leeke, the program has met with great consumer acceptance. Because many members previously had no coverage or only partial coverage, he says they find "going from nothing to tiering is beneficial. The bottom line is that most of our members get most medications at very low copayments."
The consumer and CMS response
Though the final consumer verdict on the new tiering is not yet in, consumer groups are voicing concerns. Says Gail Shearer, director of health policy analysis at Consumers Union, "The big picture is Medicare beneficiaries are overwhelmed with confusion which makes it hard for them to make good choices." The extensive tiering doesn't help matters, especially for an elderly population being forced to learn new concepts. Shearer argues that using tiers can be effective, if it helps consumers and their doctors identify drugs that are safe and affordable. But she asks, "Is this how plans are making their decisions? I don't know."
Overall confusion
Paul Precht, a policy analyst at the Medicare Rights Center, an organization that provides free counseling services to consumers with Medicare questions or problems, adds that "the fact that every plan has a different tiering structure, and with different tiers meaning different things at different plans, just adds to the overall confusion about Medicare Part D." He feels that today, unlike a few months ago, most consumers with Part D now at least know what a formulary is. However, beneficiaries who are mentally or cognitively impaired will have trouble negotiating the additional levels of complexity. He concludes, "We will find out in the fall which plans are too confusing and didn't get the enrollment they expected."
CMS, however, points out that at this point very high tiering is still the exception and not the rule. According to Aaron Eaton, acting director of the division of finance and operations at CMS, plans will continue to use specialty tiers. He thinks the distribution of tiering will remain centered on three or four, and will "nicely follow the bell curve for the continuing year."
Some argue that high-level multiple tiers are here to stay. Jon Leeke of Liberty says, "I don't think traditional plans with only two or three tiers will be able to be cost effective — without instituting large front deductibles, coverage gaps, or copayments — unless they increasing tiering."
Bob Atlas thinks that, at the very least, we will see evolution toward a common model. He says, "Everybody developed their benefit design in a closed room without the benefit of knowing what everyone else's design was. Now those designs are out in the open." Atlas believes that the four-tier design will become even more common.
Whatever the outcome, it will have implications beyond Part D. Mark Brueckl points out that "many times the trend that originates in federal programs spills over. If multiple tiers are effective, they will show up more often in commercial plans."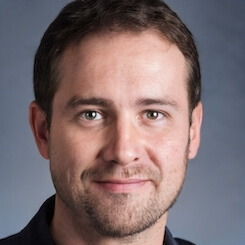 Paul Lendner ist ein praktizierender Experte im Bereich Gesundheit, Medizin und Fitness. Er schreibt bereits seit über 5 Jahren für das Managed Care Mag. Mit seinen Artikeln, die einen einzigartigen Expertenstatus nachweisen, liefert er unseren Lesern nicht nur Mehrwert, sondern auch Hilfestellung bei ihren Problemen.