Insurers fear rising costs and poorer outcomes if members are less able to get appointments with family physicians and general internists
Talking with junior and senior medical students during symposiums at the University of Minnesota, George Isham, MD, chief health officer and plan medical director at HealthPartners, shares his experiences and discusses many health care topics, including what type of physicians the students will become. As a general internist, he talks a lot about primary care.
"When I was in medical school in the late 1960s, the most desirable career, as modeled by a number of my instructors, was general internal medicine," he says. "That influenced my career choice, and we need more of that emphasis today."
The reason behind his crusade is pragmatic. The upper Midwest has always had a good supply of primary care physicians, and that has led to more coordinated care, better health outcomes, and lower costs for patients than in parts of the county where care is dominated by specialty physicians. But recruiting primary care doctors to the area is becoming more difficult, he says.
"At this point, that hasn't affected the service we are able to provide our members, but we are expecting the shortage to have an impact in the next 10 years or so," he says. "As primary care physicians become more scarce, care could become more fragmented and more costly and patients could see poorer outcomes related to chronic diseases and preventive care services."
No time to lose
Medical associations and industry organizations are predicting that the demand for primary care doctors will outpace the number of physicians taking on such careers in the years ahead. While the numbers vary and are sometimes disputed, health plan medical directors and top executives are increasingly coming to the conclusion that a shortage is imminent — and that they will have to take action to mitigate its effects on their businesses. Insurers could face reduced access to care for members, declining member satisfaction rates, increased costs because of a rise in specialist care and more emergency room visits by people who can't schedule a doctor's appointment, and pressure from employers to help fix the situation, industry experts say
Ways to help
Changing the way primary care physicians are paid is one area insurers can help address, but health plans are also finding other ways to help them improve their practices, Isham says. "We have to make primary care a more attractive profession relative to other options medical students have."
Overall, enrollment in U.S. medical schools is expected to grow 17 percent by 2012, according to a survey of medical schools by the Association of American Medical Colleges. That indicates progress toward the association's goal. Last year, it recommended that enrollment increase by 30 percent by 2015.
In 2005, the Council on Graduate Medical Education released a report predicting a shortage of about 85,000 physicians by 2020, due in part to the aging population. The American Academy of Family Physicians last year recommended that to meet the need for primary care physicians in 2020, the United States would have to train 3,725 family physicians and 714 osteopathic physicians annually, with an overall goal of a 39 percent increase in family physicians. The American College of Physicians, which represents internists, supports the call for training more doctors but has not issued specific recommendations for increasing the number of internists.
Yet the number of primary care residencies offered this year to medical students fell by more than 100. And just 7.8 percent (1,107 persons) of medical students participating in the National Resident Matching Program selected primary care residencies, down from 8.1 percent (1,132) in 2006.
Even if the number of primary care physicians increased, it wouldn't be likely to alleviate shortages in certain geographic regions. "New physicians tend to go where old physicians are already practicing," says Jonathan Weiner, DrPH, a professor at the Johns Hopkins Bloomberg School of Public Health (See an extended interview with Weiner).
Weiner, who has been studying physician workforce issues for more than 30 years, says the low income of primary care physicians compared to specialists makes it difficult to attract medical students to the field. But some fears about the shortage may be overstated, he suggests.
"Most people believe that in 10 to 15 years, we will have far more productivity with health information technology, so some of this is a bit calling wolf about a shortage. On the other hand, it needs to be balanced. In America, there are plenty of people that do not have adequate access to primary care, and there are some locations where it is difficult to hire certain doctors. It's a geographic issue.
"We are in the midst of the biggest increase we've had in training in medical students in about 30 years, and I support it," he says. "But I do not support a laissez-faire approach. Health plans should pay close attention to how these resources are used. It isn't a question of having enough doctors; it is a question of the right doctors in the right places doing the right thing and being attracted to the right positions."
Even if the situation were ideal today, and medical students were choosing primary care careers in greater numbers and going to places where they were needed, it would take 5 to 10 years to realize gains because of the length of time it takes to train a physician, says Dennis A. Batey, MD, senior vice president and chief medical officer at Fallon Community Health Plan, a not-for-profit plan based in Worcester, Mass.
Texas hit hard
Anecdotal evidence and new studies indicate that a primary care physician shortage has already begun in some areas. Almost 20 percent of Americans, 56 million people, have inadequate or no access to primary care physicians because of a shortage of providers, and a majority of them are insured, according to a report issued in March by the National Association of Community Health Centers and the American Academy of Family Physicians. Florida, Texas, and California are the hardest hit, the data show. In Texas, only 25 percent of counties in 2004 had enough primary care physicians to serve their populations, while 24 counties had no primary care doctors, according to the Star-Telegram in Fort Worth.
Emergency room use for primary care problems is also on the rise in several communities, and health care leaders in those markets believe that is due to a shortage of primary care physicians, the Center for Studying Health System Change has found. Communities surveyed by the center said primary care physicians are often unwilling to accept more patients and have begun referring Medicaid and uninsured patients to emergency departments for nonurgent care.
Primary care in the ED
The use of emergency departments by Medicaid patients for primary care services is a problem for insurers who cover that population, but it's also an indication of what may be ahead for privately insured patients who cannot get timely appointments with primary care providers, says Michael W. Cropp, MD, president and CEO of Independent Health, an insurer in Buffalo, N.Y. "That's a huge concern."
Insurers are becoming increasingly aware of the problems a shortage could bring, says Fallon's Batey. "I've seen a growing recognition of the problem over the last year. It is now on the radar screen of all health plans."
Batey is seeing evidence of the shortage in Massachusetts. Employees at Fallon are spending a greater amount of time helping members find primary care physicians than they have in the past, he says. So far, members have been able to find the doctors they need. The main worry at health plans around the country, Batey says, is that a shortage of primary care physicians will eventually leave members with complex or chronic medical conditions without anyone to oversee their care.
"With many chronic conditions, the data are very clear that patients cannot get their needs met only by seeing multiple specialists," he says.
Yet what primary care physicians are best at — coordinating care — may be at the heart of the problem because they are not compensated for that role, Batey and others point out.
Bottom line
"The reason there's a real threat of a shortage of primary care physicians is that they are paid much less than other physicians," says Ann S. O'Malley MD, MPH, a senior researcher the Center for Studying Health System Change. "Their incomes are lower than surgeons and other specialists, and a lot of what primary care physicians do is not compensated. The time they spend coordinating care on the phone, talking to social workers, and talking to specialists about care provided to the same patient just does not get compensated.
"So between their lower baseline salary and the way our reimbursement system works, it's a much less attractive field for medical students to choose."
Lower incomes in part mean that primary care physicians also keep costs down. In April, the Agency for Healthcare Research and Quality released a report showing that visits to primary care physicians in 2004, including family practitioners, internists, and pediatricians, accounted for almost half of the overall total of 967.3 million office visits but only 30 percent of the $152 million cost.
Still, reforming payment structures is the number one way insurers could improve the primary care situation, says Rick Kellerman, MD, president of the American Academy of Family Physicians. "We talk to large insurers a lot about payment policies that aren't conducive to primary care. Because of consolidation in the insurance industry, many metropolitan areas have very little competition in some markets. In those cases, one plan changing its policies would make a big difference."
Paying primary care physicians better is the key to addressing the workforce shortage, but it is unlikely that health plans will make radical changes to the way they pay doctors until the government does, O'Malley says. "I'm skeptical as to whether insurers would have a broad enough impact on how doctors get reimbursed to really affect the workforce. Historically, health plans haven't changed the way they reimburse for care until they see the Centers for Medicare & Medicaid Services doing it. It's a competitive issue."
In May, Kellerman testified before the House Ways and Means Committee's Subcommittee on Health, asking Congress to pay primary care physicians for serving as a "medical home" for Medicare members, coordinating the care people with chronic conditions receive from specialists and other health care providers. The medical home concept is endorsed by the American Academy of Family Physicians, the American Academy of Pediatrics, the American College of Physicians, and the American Osteopathic Association.
The model does not have any official backing from insurers, but pilots are under way with some health plans to test different payment methods, Kellerman says. Employers are also interested in supporting the medical home concept (see "Employers Want More Primary Care" below).
Payment strategies
Insurers are also implementing or testing other ideas that could increase payments to primary care physicians. More than half of HMOs offer pay-for-performance programs, many geared toward primary care. And HealthPartners, for instance, is working on projects to test paying primary care physicians to coordinate depression care and assess the viability of paying physicians for e-mail communication with patients.
"Primary care physicians are under pressure from technologies such as the Internet, and redesigning the way they practice so they can accommodate these technologies and communicate with patients in a secure and appropriate way is a big challenge," Isham says. "Payers have to figure out how to pay appropriately for that kind of service."
Making the job of primary care physicians more appealing on many levels will be important to stemming the tide of medical students going elsewhere, says Batey, a family physician. "The three factors driving the shortage are economics, lifestyle, and professional satisfaction." Many health plan initiatives — even if they weren't designed to address the primary care physician shortage — could have a positive influence on the attractiveness of the field, medical directors at health plans say.
Fallon, for example, has given grants to large group practices to support the implementation of electronic medical records. "That goes to the issue of professional satisfaction for the physicians," Batey says. "It is supporting technology, and it enables them to get greater rewards on the pay-for-performance side. Health plans have to collaborate with primary care physicians to improve their situation, whether it is addressing the economics or the practice style. Both tie directly to professional satisfaction and lifestyle."
Even having a 24-hour nurse call line is helpful, Batey says. "The physician's patients can talk to a nurse in the middle of the night about a child who has a fever and not necessarily wake up the doctor. That's important for primary care physicians and those considering the field, because they know that radiologists make more money and don't have to take calls in the middle of the night. More than 70 percent of young physicians say that having family and personal time is an important factor in a desirable practice, according to the Association of American Medical Colleges.
Not unique
"What we are doing is not unique," Batey says, adding that health plans are creating programs that address the needs of their individual markets.
Some health plans have helped physician groups recruit primary care physicians to rural areas, O'Malley says. Attracting and keeping primary care physicians in a network is becoming more difficult, health plan medical directors say. About half of primary care physicians receive at least 48 job solicitations a year, according to a survey by Merritt, Hawkins & Associates, a physician staffing company.
Independent Health has helped about 40 practices implement new technologies and reengineer how they operate, including adding nurse practitioners and physician's assistants, Cropp says. "Practices have been able to increase efficiency by up to 30 percent, and we have seen a higher degree of physician satisfaction as well as staff satisfaction.
"The fear is that if we don't reengineer the rest of the system to improve access to primary care services, what we are going to see is the exact opposite — increases in emergency department use, imaging services and pharmaceuticals, and specialty care that will not be very well coordinated."
In Texas, where primary care physicians, nurses, and other providers are in shorter supply than elsewhere in the country, the chief medical officer at Blue Cross & Blue Shield of Texas is thinking about how to improve the overall health care system. He has been hitting the road to talk to employers and community groups about the importance of wellness and prevention. Healthy people visit the doctor less, he says.
"My concern is more global than just the health plan issues; this is a societal problem," says Paul Handel, MD, who is also a member of the board of trustees of the Texas Medical Association. "We need to be thinking as a nation about what we are going to do about the emerging health care shortages and our need for health care services over the next 30 to 50 years."
With Baby Boomers moving into retirement age and a younger generation that has already experienced childhood obesity in greater numbers than ever before, "The demands placed on the health care system are going to be almost overwhelming," he says.
Healthy eating, exercise and the end of tobacco use would cut cancer deaths significantly, he points out. About 30 percent of cancer deaths in the United States are caused by smoking and another third are linked to nutrition and physical activity, according to the American Cancer Society.
"If we could cut cancer deaths by that amount, we would likewise decrease the demand for medical services by a remarkable percentage," Handel says.
Prevention
Other efforts by the Blues plan help address the primary care physician shortage as well, he says. The insurer was preparing to launch a program this month to notify physicians and patients when preventive and regular care actions, such as diabetic eye examinations, are due. The health plan also offers support to primary care and other physicians through a disease management program. Physicians are paid for the time they spend interacting with the insurer's nurse advisers, Handel says.
"Government and managed care payment programs have contributed to the primary care physician shortage, and we need to acknowledge our responsibility," Handel says. "We need to do what we can to be sure that the payments are appropriate for the viability of physician practices and, in contradistinction to what we have done in the past, we need to partner with the physician community, hospitals, and other stakeholders. We are all in this together."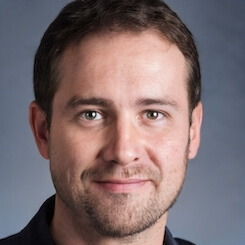 Paul Lendner ist ein praktizierender Experte im Bereich Gesundheit, Medizin und Fitness. Er schreibt bereits seit über 5 Jahren für das Managed Care Mag. Mit seinen Artikeln, die einen einzigartigen Expertenstatus nachweisen, liefert er unseren Lesern nicht nur Mehrwert, sondern auch Hilfestellung bei ihren Problemen.