Patient satisfaction remains an important characteristic of a health plan, particularly at open enrollment time. WilsonRx's annual survey tells the tale.
…Tricare. Tricare, the health plan run by the U.S. Department of Defense, is the best health care insurer in the nation, followed closely by Kaiser Permanente, CareFirst Blue Cross Blue Shield, AARP, and Blue Cross Blue Shield of Michigan, according to customers in a nationwide survey. "Tricare's government provided plans have the highest satisfaction," says Jim Wilson, RPh, MBA, president of Wilson Health Information. "It might be because of the fact that members have minimal copays and freedom to choose how they receive their health care and prescriptions."
35,000 responses
In January and February, Wilson Health Information sent eight-page surveys to more than 70,000 households and received about 35,000 responses to questions regarding health care utilization, delivery, and patient satisfaction. Member "satisfaction" and "importance" ratings are measured on a scale of 1 (highly dissatisfied) to 4 (highly satisfied) and very important to not important at all.
"We ask: 'How satisfied are you with your health plan overall?'" says Wilson. "People who are enrolled in Tricare report the highest overall satisfaction scores compared to all other health insurance carriers."
Wilson Health Information, which bills itself as a "health care consumer insights firm" and MANAGED CARE are collaborating to publish key findings from the all new WilsonRx"2008 Health Insurance Satisfaction Report."
"Our survey closely follows a structured interview," says Wilson, describing the questionnaire. "We ask consumers to tell us the name of his or her insurance carrier, plan sponsor, and what kind of plan it is. For example, a member may say he is covered by a PPO. He may also report that his carrier is Aetna, UnitedHealthcare, or one of the other 150 or more insurance carriers. And the plan may be sponsored by his employer (or former employer if retired) or by a government sponsor. There are numerous other questions having to do with the number of plan choices, length of time in plan, overall satisfaction, and re-enrollment."
The finding that Tricare leads the pack is not the only telling insight garnered. For example, the most popular plans in terms of the share of households using particular insurance carriers are Blue Cross & Blue Shield plans, followed by UnitedHealthcare, Medicare, WellPoint, Aetna, Kaiser Permanente, Anthem, Humana, the Health Care Services Corporation, and Cigna. Tricare members are next with 2.5 percent of the total members reported.
The survey presents the member with a list of about 30 plan features or attributes and asks the member to rate each one in terms of importance, with 1 being very important to 4 being not important at all, when selecting his health plan. Next, each member is asked to rate how satisfied he is with the services the plan he is currently enrolled in delivers on a scale of 1 (highly satisfied) to 4 (highly dissatisfied). The survey also allows respondents to say certain satisfaction questions do not apply and their measures are not included in the scores.
Under the heading "overall delivery of health plan services," consumers are asked to rate how much they value certain services and then rate how well their particular plan does in providing that service. The survey asks:
Are claims paid in a timely and hassle-free manner?
Are plan representatives courteous and helpful?
Do plan representatives answer questions and solve problems?
Is it easy to reach and speak to a plan representative?
Is it easy to understand the coverage information?
Do you like the overall ease and convenience of using the plan?
Are denied claims and appeals resolved in a timely manner?
Wilson acknowledges that there may be some overlap. For instance, take the example of a 50-year-old man who is notified that he must pay a portion of the bill for a colonoscopy. He calls and speaks to a representative who tells the man that the bill was a mistake and that the health plan will pay the whole cost.
Several categories
That brief encounter can be graded in several categories. The customer might have been very pleased with the plan representative, but might still say that there was some hassle before the claim was paid. (It should be noted, however, that members are asked to rate their overall experience over the past year and not necessarily for one incident.)
Or this example might not apply at all if the specialist had submitted the claim and insurer paid it, no questions asked. "The only time the consumer knows that he is not being paid in a timely manner is when he is notified that his doctor hasn't gotten paid yet or he receives a letter that shows a balance due," says Wilson. "For some types of plans, like major medical, it's the consumer that gets reimbursed. In others, they don't see anything. Like in HMOs, there is no real reimbursement other than if they have to pay for something themselves, then they are required to pay for it. For a point-of-service plan or a preferred-provider organization, it really depends on how quickly the plan takes care of it, and if it doesn't, that's when consumers hear about it."
Things like "having courteous and helpful plan representatives" have to do with customer service, a vital component to any plan in the consumer age.
"Plans will argue that the employer sets the cost, but customer service is something that they have 100 percent control over," says Wilson. "When you pick up the phone and call your plan, do you get right through to a person or do you land in what I like to call voice jail, that unending loop of prompts? I've seen some really bad systems and there are others that are very customer oriented."
Of course, much disappointment among consumers might be avoided if they understood the health plan's obligations and the fact that the employer is responsible for many of the plan policies. Insurers must make an effort to educate consumers about benefits packages, but that doesn't mean throwing a mountain of data at someone.
"Some of the booklets I've seen have been pretty straightforward," says Wilson. "'Here's what you have. Here are the options you have.' Others are just too much. I get this book from my insurer that's about 150 pages thick. I can't understand the legalese. It all comes back to: How easy is the plan to use and can I easily understand the information that is sent to me?"
There's a gap
The fact that the importance rating by members on whether plan representatives answer questions and solve problems is relatively higher than the satisfaction ratings means there is a gap between members' expectations and quality.
"The difference between importance and satisfaction ratings appears to be greater for customer service areas since these are areas under direct control by the plans," says Wilson. "I contrast this when we look at measures of satisfaction versus importance with pharmacy benefits, for example. What we see in the 40 issues or so we measure on pharmacy is that most people are more satisfied in relation to their importance rating expectations for the pharmacy. This means that in terms of what's important to plan members, the expectations are higher but the delivery is less satisfying."
Health plans not only must contend with each other in the marketplace as well as demands placed on them by purchasers, but also with the high expectations of consumers, says Wilson. "Expectations for health insurance issues are very high across the board. And plans must ultimately meet the needs of the member in order to minimize the number of dissatisfied and unhappy employees."
Keep that in mind.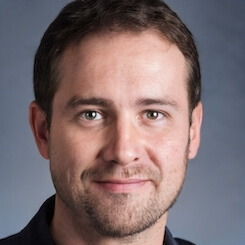 Paul Lendner ist ein praktizierender Experte im Bereich Gesundheit, Medizin und Fitness. Er schreibt bereits seit über 5 Jahren für das Managed Care Mag. Mit seinen Artikeln, die einen einzigartigen Expertenstatus nachweisen, liefert er unseren Lesern nicht nur Mehrwert, sondern auch Hilfestellung bei ihren Problemen.