Predictive modeling programs are ready for prime time. David Eddy describes Archimedes and what it can do for insurers, patients, and doctors.
David Eddy, MD, PhD, has been an advocate of evidence-based decision making in medicine for more than 25 years. A surgeon by training, he went on to study mathematics with the goal of applying a more structured, analytical approach to the practice of medicine. He received his MD from the University of Virginia and his PhD in engineering-economic systems (applied mathematics) from Stanford University. Since 1993, Eddy has worked with Len Schlessinger, PhD, to create the Archimedes model, a virtual health care world that enables individuals and organizations to ask questions, supply data, and learn what the outcomes of various decisions would be. Today Archimedes — named for the Greek mathematician called the father of mathematical physics — is a subsidiary of Kaiser Permanente but is managed as a stand-alone company. It is being used by a growing number of organizations, including health plans, pharmaceutical companies, and governmental agencies, to test ideas and look for answers to questions relating to such things as new tests and treatments, guidelines, performance, incentives, and financing. It's also beginning to be used to guide individual patient care. Such modeling is commonplace in communications, transportation, energy, and finance, but it has not been used to a great degree in health care because it has always been difficult to model biology, Eddy says. "We've now shown that it's possible," he says. "We may be breaking ground in medicine, but we're not breaking ground in modeling. Models will play a larger and larger role in medicine." Eddy spoke recently with MANAGED CARE Editor John Marcille.
MANAGED CARE: You've been concerned about the use of evidence in medicine for a long time. Where do you think we are today?
EDDY: We're not yet where we ultimately want to be, but we have made a lot of progress. When I started working on this back in the '70s, the concept of requiring evidence as the basis for things like guidelines wasn't even on the board. Guidelines were set by experts sitting in a room, thinking hard, reaching consensus, and then going out for lunch. That's entirely different now. Everyone is talking the talk. Everyone is saying that their guidelines are evidence-based. The extent to which they actually are evidence-based varies from organization to organization and guideline to guideline, but at least the concept is fully accepted. The application of evidence-based principles is still followed to different degrees by different organizations, but that doesn't discourage me too much. It takes time, and we still have gaps in evidence, which makes it difficult. But everyone is moving in the right direction.
MC: How do you explain Archimedes to someone who may not have heard about it?
EDDY: First of all, Archimedes is a health care modeling company. We have built a full-scale simulation model that includes the underlying anatomy and physiology, signs and symptoms of diseases, patient behaviors, and all the logistics and utilization of health care services, such as visits, admissions, and financial costs. The purpose is to enable us to analyze problems and provide information about the consequences of different decisions that clinicians and administrators might make so that they can be better informed about possible outcomes and thereby make better decisions.
MC: What activities are at the center of what's happening with Archimedes today?
EDDY: We have three main types of users: health plans, including Kaiser Permanente; governmental and other types of agencies, such as the Centers for Disease Control and the National Committee for Quality Assurance; and pharmaceutical companies. Right now the model is used in what might be described as a consulting mode. Organizations describe a problem or a question to us and we use the model to analyze it. Then we work with them to understand the consequences of the answers and to define additional analyses that might be done. The model is very large and complex, and it takes a lot of expertise to run it. However, in the future, maybe two or three years from now, organizations will be able to use the model on their own on a day-to-day basis. We have a $15.6 million grant from the Robert Wood Johnson Foundation to create an interface to the model that can be used directly over the Web.
MC: That's the ARCHeS Project?
EDDY: Yes. That stands for Archimedes Health Care Simulator.
MC: And when it is implemented, will people have the full power of Archimedes at their disposal or will it be a subset of data?
EDDY: We do two main types of applications: population-based applications and individual-based applications. Population-based applications address interventions such as creating new care guidelines, changing treatment goals, or implementing pay-for-performance programs. Organizations will be able to use ARCHeS to address those kinds of population-wide interventions. The other type of analysis is specific to particular patients. We take all the clinical information about a patient, analyze it, and provide information to the physician and to the patient about that particular patient. That application is not part of ARCHeS. We can make that available to organizations through their clinical information systems, but that application of the model is different from ARCHeS.
MC: Will there be a time when the physician's electronic medical record talks directly to Archimedes to get advice?
EDDY: We have a project like that with Kaiser Permanente that begins this fall. Patient information will come in through the medical record and go to Archimedes. Archimedes will analyze the record, estimate the changes of various outcomes under various treatment scenarios, and then push that information back out through the electronic medical record to the practitioner so that it's available when the patient is being seen in the office. At that point, instead of the system ordering the physician to do something, the physician would make a judgment. But all the information would have been processed in a way that draws on much more information and a much better capacity for analytical reasoning than a human mind can do.
MC: Will there be a day when I, as a patient, will interact directly with a program such as this?
EDDY: It already is happening. The American Diabetes Association commissioned an application called Diabetes PHD, which stands for Personal Health Decisionmaker. People can go onto the ADA's Web site, www.diabetes.org, type in person-specific information, and receive information about their risks relating to diabetes. They can also explore the effects of different behavioral changes and treatments. For example, if they smoke, they can explore the effects of quitting, or losing weight, or complying better with an anti-hypertensive regimen, or taking aspirin, or something like that. Then they'll receive information about how the chosen intervention affects their risks. This has been in place now for several years and is quite popular. We have more powerful applications that we put in place for health plans, such as what I described for Kaiser Permanente.
MC: Can you give us some examples of the kinds of population-based projects you are doing with health plans?
EDDY: We did an analysis for Kaiser Permanente that caused them to make major changes in their emphasis for the management of people with diabetes. The central element was to have all people with diabetes take aspirin, lovastatin, and lisinopril, unless contraindicated, in addition to glucose control. We analyzed a similar concept, a "diabetes polypill," for the American Diabetes Association; it was featured in the ADA president's annual address two years ago. We are also doing an analysis for Kaiser of the optimal way of taking care of people who have chronic conditions. We found that by personalizing and prioritizing care, we can optimize the treatment strategy and get a higher benefit at a considerably lower cost. That's the golden ring we all want to grab — improving quality while cutting costs simultaneously. Another example is a project in which we are describing optimal strategies for preventing cardiovascular disease. There are more than a dozen national guidelines being recommended for preventive cardiovascular disease. "Take aspirin," "lose weight," "stop smoking," "lower your cholesterol," and so forth. We are able to analyze each one and find optimal strategies — optimal ways of bundling them, and optimal ways of delivering them so as to maximize the benefit while minimizing costs.
MC: Would Archimedes be a logical and useful tool to use in formulary design?
EDDY: Certainly. The effects of a drug on clinical outcomes and on costs are critical factors in deciding whether to put the drug on a formulary or whether to create incentives to emphasize one drug over others. Archimedes is very well set up to answer those questions. It can do so for a wide variety of drugs and a wide variety of patient indications. So one drug might be most appropriate for people who have a certain set of indications, and a different drug might be the appropriate choice as the first line of treatment for others. Those are the types of problems that can be analyzed with the population-based applications of Archimedes.
MC: Have health plans or pharmacy benefit managers used it for that purpose?
EDDY: Not yet, but soon.
MC: Would health plans or pharmacy benefit managers put the attributes of their particular populations into the model?
EDDY: Yes. That's a very important feature of the Archimedes model that distinguishes it from all other models. We can customize the model to particular populations as well as particular settings. We can take information about a population that's of interest to a health plan — it might be their entire membership, people in a particular region, or employees of a particular company — and we can conduct analyses that are tailored to that population. That's very important because without that capability, the tendency is to look at a study that was done in one population and assume that the answers will apply to your population, and that is just wrong. Archimedes can also be customized to particular settings, by which I mean particular practice patterns that are used in different medical centers or geographic regions. It's clear that performance and compliance levels can vary widely from region to region, medical center to medical center, office practice to office practice. Archimedes can be customized to take those differences into account. The effect of a drug in a setting where the level of care is already very high might be very different from the effect of the exact same drug in a setting where the level of care is very low. We can also customize the model to take into account different cost structures, such as the actual amounts that each plan pays for different types of drugs or things like hospital admission. For health plans that have good data, the Archimedes model is very customizable.
MC: Where does all the information that makes Archimedes so customizable come from?
EDDY: The model was built up from what we know about anatomy and physiology, and for that we start with the basic science studies that physiologists have been doing for decades. We also use epidemiological studies to help us understand how diseases occur in populations and how various factors, such as risk factors and aspects of a person's past medical history, affect the occurrence and progression of diseases. We use clinical trials both to build and to validate the model. The control group helps us understand the natural history of the disease, and the treatment groups help us understand the effects of treatments. We also use surveys such as the National Health and Nutrition Survey and population-based longitudinal studies. We use high-quality information from whatever source helps us address a particular aspect of the disease or physiology or health care delivery system that we want to represent in the model. The key word is high quality: Everything is based on hard data.
MC: The model, then, is always growing?
EDDY: Medical science, fortunately, does not stand still. We have to update the model in the same way that a clinician or an expert has to update his or her own understanding of a disease and the effects of treatments. We're constantly watching for new information about the basic sciences, and we're constantly examining information about new treatments, tests, and interventions. We're also examining new information when new trials are done. In that sense we're no different from everyone else in medicine who has to keep up to date.
MC: But in science, we don't know everything. So will Archimedes be wrong about some things?
EDDY: Think of Archimedes as an intelligent physician with an infinite memory and an almost infinite ability to process data. It's like Hippocrates meets Einstein. We're trying to build a representation of what a terribly, terribly smart doctor would know if he or she could remember everything he or she was taught about basic physiology, epidemiology, clinical trials, and so forth. Now, in the same way that a clinician's understanding of reality can be wrong or can have gaps in it because the research just hasn't been done, Archimedes can be wrong or will have gaps. Archimedes represents the medical knowledge as it is now understood. And if there are areas that are not yet understood, then Archimedes will not understand those areas. If there are areas where the understanding is just plain wrong, if every expert would get the wrong answer, Archimedes probably would get the wrong answer as well.
MC: Would it be easy to misuse Archimedes and ARCHeS? Are there any dangers?
EDDY: Virtually anything can be misused either unintentionally or intentionally. The model is a tool, like an ax, or Excel, or the English language. All of those are very powerful and useful tools if used correctly. But all of them can be misused. For example, people might mistakenly type in that the cost of a drug is $100 when in fact it's $1,000. If they did that, the answer they would get would be wrong because of that mistake. You could also misuse ARCHeS — or an ax, or Excel, or the English language — intentionally. Right now the analyses are being done by us, so it's not as though a client can tell us to put in a phony number to make a treatment look good, for example. On the other hand, when ARCHeS is available, someone could do that. We're thinking of ways of certifying the results, because we don't want the name Archimedes attached to a purposely inaccurate analysis.
MC: And what about the example of giving patient-specific information to physicians — who's to say he will follow the advice generated by Archimedes?
EDDY: At this time we do not foresee the model forcing a physician to do anything. The role of the model is to provide information — better information than has been available in the past to be sure — but still just information. It is up to the physician to use the information provided by the model along with other information to make a decision.
MC: Let's say I'm running a health plan, and the physician does something that the Archimedes system says shouldn't be done. Should that health plan refuse to pay for that treatment for the patient?
EDDY: My answer will be parallel to the answer that I would give for guidelines in general. The health plan has to decide whether it's going to allow the physician to override it and whether it will pay for treatment that otherwise is not recommended. In the same way, Archimedes will offer information and physicians can agree or disagree. There can be conflicts, and the health plan will have to decide whether it is going to allow the physician's judgment to rule.
MC: Are people beating a path to your door to use this tool?
EDDY: We have been in business a little over two years now, and we already have many very large clients. Almost everyone who has done one project with us has come back to do multiple projects. It's doing very well.
MC: Is Archimedes profitable yet? Are your expenses covered?
EDDY: With any start-up company, it takes time. We're gaining very rapidly on our costs, but we're not quite at break-even yet.
MC: Is there anyone who wouldn't want to see Archimedes expand or be successful?
EDDY: This model competes with other commercial and academic organizations that build models. Archimedes is a very, very different type of model, and many people find it to be much more flexible, much more powerful, and much better validated than other models.
MC: You mentioned earlier that clinical trials are used to validate the model. How does that work?
EDDY: We think that the ultimate test of a model ought to be how well the calculations performed in the model match what is actually seen in the real world, so we rerun clinical trials that have not yet been incorporated into Archimedes to make sure we get the same results that appeared when real people were involved. We set up the trial in the model to see if the virtual people in the virtual world have outcomes at the same rates as people in the real world. We do this over and over and over again. We have done about 200 validations — exercises involving different populations, interventions, and outcomes — and the model has turned out to be remarkably accurate. Every year we do 12 to 18 new trials to continually validate the model and make sure it's right.
MC: For the sake of argument, if the model can essentially duplicate a clinical trial's output, why do the clinical trial at all?
EDDY: We don't promote the model as a substitute for clinical trials. The reason we will always need to do clinical trials goes back to the question you asked earlier: Can the model be wrong? Mother nature always has some surprises up her sleeve, and if you don't do clinical trials you'll never find those surprises. So our position is that if it is possible to perform a clinical trial to answer a question, then do the clinical trial. On the other hand, we all know that the number of problems people face and the number of different options that have to be considered far exceed the number of options that you can study with a clinical trial. And when you throw in the phenomenally high cost of clinical trials, the fact that they take years to conduct, and the fact that technology changes while the trial is in progress so that results can be outdated almost the day they are released, there is a need for a tool to answer questions for which a clinical trial cannot feasibly be done. That's where Archimedes is appropriate.
MC: Can you foresee a day when the FDA might use Archimedes data in making a decision on whether a drug should be marketed?
EDDY: I can, but Archimedes should not be used to replace the main trials that pharmaceutical companies now have to conduct to demonstrate the effectiveness of a drug on clinical outcomes. That being said, after the effect of the drug has been established there are often additional questions that cannot feasibly be answered by additional clinical trials. These can be good applications of the model. Examples might be the effect of the drug on a population that has a different mix of risk factors than the original trial population, or the effect of a change in a dose of the drug, or the long term effects on utilization and costs.
MC: So if a health plan had a drug that might do some good for a pediatric population, could that company run it through Archimedes, see what the effect might be on a pediatric population, and decide that way?
EDDY: It would really come down to the extent to which for this particular drug, we can think of children — the pediatric population — as being small adults. That assumption might not hold. We know, for example, that the effects of a growth hormone in a child are different than in an adult. That's a case where I would not want to say that the results we see in adults could just be transferred down to a younger age group.
MC: But do you have algorithms that adjust for the pediatric physiology?
EDDY: We would need to go into the basic science and then build in a pediatric version, if you will, of the physiology that's pertinent to the particular drug and its mechanism of action. Our ability to do that would depend on the quality of the data about those physiological pathways in the pediatric population. If good data exist for building and validating the physiological pathway, then we could do that with confidence; if not, then we could not. We can take this model as far as medical science will go. We do not want to take it beyond that point.
MC: Thank you.
The effect of a drug in a setting where the level of care is already very high might be very different from the effect of the exact same drug in a setting where the level of care is very low.
We have been in business a little over two years now, and we already have many very large clients. Everyone who has done one project with us has come back to do multiple projects.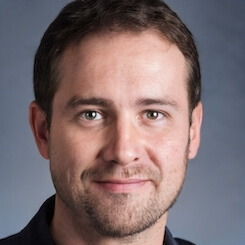 Paul Lendner ist ein praktizierender Experte im Bereich Gesundheit, Medizin und Fitness. Er schreibt bereits seit über 5 Jahren für das Managed Care Mag. Mit seinen Artikeln, die einen einzigartigen Expertenstatus nachweisen, liefert er unseren Lesern nicht nur Mehrwert, sondern auch Hilfestellung bei ihren Problemen.