A great deal of money is at stake, to the tune of $1.7 trillion in 2030, according to the Pharmaceutical Care Management Association
Designed for limited patient populations, specialty pharmaceuticals target people with comparatively rare, chronic, and severe medical conditions, such as rheumatoid arthritis, hemophilia, cancer, and multiple sclerosis — all of which are expensive to treat.
Lack of pharmaceutical adherence leads to expensive and life-threatening complications for this population. In fact, the severity of the illnesses addressed by specialty pharmacy makes adherence a matter of life and death.
"We are in a position to make a particularly important contribution to the health of our members," says Edmund Pezalla, MD, chief clinical officer at Aetna Pharmacy Management, which oversees the Aetna Specialty Pharmacy care management program. "We see our job as encouraging our members to act on the advice of their physicians, which improves their health status. Adherence also can help control costs, lowering readmission rates for medical conditions such as multiple sclerosis, for example."
A great deal of money is at stake, with an increased cost for nonadherence. Specialty pharmaceuticals often require special handling, administration, patient education, and clinical support — all adding to cost.
Spending on specialty pharmaceuticals is expected to increase from approximately $55 billion in 2005 to $1.7 trillion in 2030, according to the Pharmaceutical Care Management Association. That amounts to 24 percent of total drug expenditures in 2005, about 37 percent in 2020, and by 2030, specialty pharmaceuticals are expected to account for as much as 44 percent of a health plan's total drug expenditures.
"Expenditures on specialty pharmaceuticals are growing about twice as fast as spending on conventional drugs," says Charles Cote, spokesman for PCMA. "A factor in this growth is the sheer number of approved and soon-to-be-approved biotech medicines."
According to PCMA, one example of the ability of specialty pharmacy to control cost is in managing care for rheumatoid arthritis patients. One study of nearly 30,000 specialty and retail prescription drug claims shows that specialty pharmacy helped reduce annual treatment costs from nearly $25,000 per patient to approximately $20,000 per patient.
Furthermore, research demonstrates that nonadherence can add significantly to overall medical costs. A New England Healthcare Institute report published in August 2009 states that across all drug classes, the cost of poor adherence, measured as "otherwise avoidable medical spending," is $290 billion a year, which is 13 percent of the nation's total health care expenditures. Through an evaluation of published studies, the NEHI found that nonadherence to medication therapy results in:
Additional physician visits (at a cost of $24.2 billion a year)
Additional hospital admissions ($197.8 billion)
Emergency department visits ($23.3 billion)
Long-term care admissions ($58.8 billion)
Additional prescriptions ($5.9 billion)
The study states that nonadherence results in 1.1 million deaths a year.
Not all of that morbidity and mortality is associated with the drugs distributed by specialty pharmacies, but a great deal of it is because they handle the most expensive drugs and treat the most expensive illnesses.
Aetna specialty pharmacy
An aggressive program of physician and patient interaction — using a specially trained staff of registered nurses, licensed practical nurses, registered pharmacists, and pharmacy technicians — integrated with frequent software reviews of prescription refill rates has resulted in significantly higher adherence rates for Aetna specialty pharmacy enrollees in several disease states.
"The conditions we looked at often require members to self-administer shots, adhere to complex dosing schedules, or deal with serious side effects, so we provide a high level of personal support and individual education," says Pezalla.
For the first half of 2009, the adherence averages for the following disease states were:
Multiple sclerosis, 95.33 percent
Rheumatoid arthritis, 94.65 percent
HIV, 97 percent
Crohn's disease, 95.68 percent
Pulmonary arterial hypertension (PAH), 97.21 percent
Hepatitis C, 97.39 percent
Psoriasis, 94.33 percent
Asthma, 93.38 percent
"We manage those eight conditions closely because they have the highest prescription volume and the treatments are also known to have severe side effects, causing patients to no longer take their medication as prescribed," says Pezalla.
Specialty vs. retail
The pharmacy benefit management company Medco recently conducted a retrospective analysis of the effect of dispensing channels (e.g., specialty pharmacy versus retail distribution) on medication adherence for patients receiving therapy for multiple sclerosis. Researchers concluded that patients who receive their MS medication from a specialty pharmacy are significantly more likely to be adherent than those who receive it from a retail pharmacy.
Among nearly 10,000 MS patients in each distribution channel, for one year beginning in 2007, researchers found an adherence rate of 81.52 percent for specialty patients and 71.18 percent for retail patients.
"A significant value of specialty pharmacy lies in its ability to improve compliance," says Glen Stettin, MD, vice president for clinical products at Medco Health Solutions. His company uses what it calls "therapeutic resource centers," which provide direct patient care by pharmacists trained in specific diseases, such as diabetes, cardiovascular disorders, and HIV/AIDS.
Aetna has had similar results with its MS patients. A study of 1,500 members receiving treatment for multiple sclerosis between March 2005 and March 2008 found that patients using Aetna Specialty Pharmacy had better refill rates (a measure used to help determine adherence) than those using a retail pharmacy. Aetna showed significantly higher use and refills, with an adherence ratio of 91 percent vs. 85.7 percent for patients who filled their medication elsewhere.
"We believe strongly that efforts in training patients in how to use their medications is cost effective," says Edmund Pezalla, MD, chief clinical officer at Aetna Pharmacy Management.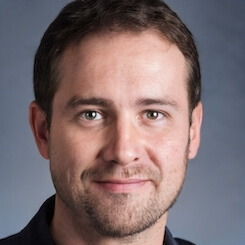 Paul Lendner ist ein praktizierender Experte im Bereich Gesundheit, Medizin und Fitness. Er schreibt bereits seit über 5 Jahren für das Managed Care Mag. Mit seinen Artikeln, die einen einzigartigen Expertenstatus nachweisen, liefert er unseren Lesern nicht nur Mehrwert, sondern auch Hilfestellung bei ihren Problemen.