Managed Medicare and Medicaid especially struggle to develop improved discharge and follow-up systems
While Congress looks to wring billions of dollars out of the nation's health care system, America's health insurers believe billions may be saved simply by improving hospital discharges so that patients do not return.
Some health plans have been working on this for a while, but the idea got a big boost this spring when President Obama called out avoidable readmissions as a target for health reform.
Hospitals that have high rates of readmission should be paid less if patients return within 30 days of a discharge, he said, and the administration believes this policy can save Medicare $26 billion over 10 years.
It might be even more than that. Stephen F. Jencks, MD, MPH, and colleagues studied one year's worth of Medicare claim data to find that almost 20 percent of beneficiaries who had been discharged from a hospital returned within 30 days — and 34 percent were rehospitalized within 90 days. Assuming that 10 percent of the return visits were planned, Jencks, writing in the April 2, 2009 New England Journal of Medicine, estimated that Medicare spent $17.4 billion on unplanned rehospitalizations in 2004 alone.
That kind of number fuels the imagination of everyone who is looking for a silver bullet to America's health care cost crisis, because it isn't just Medicare patients who are affected.
In April, the Agency for Healthcare Quality and Research published a report saying that in 2006, 4.4 million hospital admissions (both initial admissions and readmissions) costing $30.8 billion could have been avoided. Indeed, potentially preventable hospitalizations accounted for about 10 percent of total hospital expenditures that year.
While keeping people out of the hospital in the first place may seem an overwhelming challenge, hospitals already know how to reduce readmission rates, and the strategies are straightforward, obvious, and proven to be effective. But carrying out those strategies in today's health care system is so complicated that hospitals and health plans have trouble making it work.
The first reason that patients return to the hospital after discharge is that their health has deteriorated, but the underlying cause is the fragmented nature of America's health care system and the financial incentives to continue business as usual.
Two programs
The California HealthCare Foundation last year reviewed the use of two programs — the Care Transition Intervention developed by Eric Coleman, MD, and the Transitional Care Model developed by Mary Naylor, PhD, RN — in California. "Although the two models provide more than adequate evidence of reduced hospital readmissions, improved clinical outcomes, and increased patient satisfaction, these outcomes alone are not sufficient to induce health care providers to embrace implementation," the foundation reported. "Significant barriers — operational, regulatory, and fiscal — abound."
For example, hospitals generally do not have working relationships with community organizations that could support patients in caring for themselves after discharge. Meanwhile, federal anti-trust regulations regarding hospital contracts with home health agencies, including a prohibition against home health workers visiting patients before discharge, prevent the most obvious option for staffing the after-discharge care.
Clashing interests
But the primary problem is the way hospitals are paid.
"One of the biggest reasons why we have these avoidable hospitalizations is the incentives of fee-for-service payments, which prioritize efficiency and length of stay and do not penalize repeated hospitalizations," says Amy Boutwell, MD, an internist at Newton-Wellesley Hospital in Massachusetts and a content director and policy specialist at the Institute for Healthcare Improvement.
Hospitals stop getting paid the minute the patient rolls out the front door — and get another payment when the patient returns. Meanwhile, the patient's primary care physician frequently does not know the patient has even been in the hospital. So patients are on their own to understand the discharge plan — what medications to take when, how to recognize problems, when to make follow-up appointments — and carry it out.
It is the payers, not the providers, that reap the financial benefits of reducing avoidable readmissions, and many are trying to intervene to keep their members from bouncing back into an inpatient bed. In California, several health plans — including Kaiser Permanente, Contra Costa Health Plan, SCAN (Senior Care Action Network) Health Plan, and others — have developed programs based on either the Naylor model or the Coleman model.
Programs carried out by a health plan, however, introduce another level of fragmentation between the hospital and the primary care physician.
"We're hearing a lot of stories. A nurse from the health plan called me, a nurse from the hospital called me, and a nurse from my doctor's office called me, and everyone told me a little bit of a different thing," Boutwell says. "There is an opportunity for health plans to consider whether they want to support the coordination of patients by the hospital or from a centralized organization like the health plan."
While the hospital that discharged the patient might be the best source of post-discharge assistance to keep the patient from returning, hospitals are not likely to develop the capacity to do so until a critical mass of payers supports those services.
"We hear from hospitals that if one plan is looking at this, but not another, and Medicare isn't coming on board for some period, then the incentives are not yet strong enough for that hospital to actually change," Boutwell says.
What plans are doing
Because elderly patients have the most repeat hospitalizations, Medicare managed care plans have the most to gain from reducing avoidable readmissions. Of those, Medicare special-needs plans (SNPs) have the most incentive of all: Two new measures were recently introduced to monitor their success at keeping Medicare's most vulnerable beneficiaries from being readmitted.
SNPs serve Medicare beneficiaries who are prone to severe health problems: patients who are institutionalized, are dually eligible for Medicare and Medicaid, and/or have severe or disabling chronic conditions.
The National Committee for Quality Assurance this year introduced a new measure — medical reconciliation after discharge — for SNPs only. And CMS, which contracted with NCQA to develop process measures for SNP plans, is measuring the "care transition" protocols that plans use to help members move from hospital to home or other settings.
"Plans have always been interested in transition-of-care issues. It is critical, especially for the frail, elderly and disabled," says Deborah Kilstein, director of quality management and operational support at the Association of Community Affiliated Plans, which serves Medicaid health plans and plans that serve patients with dual eligibility. "But the addition of the [care transition] measure is one more incentive for special-needs plans to make sure they are addressing this issue."
Monroe Plan for Medical Care, a Medicaid HMO with 110,000 members in 13 upstate New York counties, uses a case management approach to keep patients from returning to the hospital. Its experience shows how challenging the work is.
The plan's goal is to reach patients within 48 hours after a hospital discharge to make sure they are taking medications appropriately.
"If they are admitted for a condition that was being managed by a specialist, does their PCP know about those meds? And does the specialist know about the PCP's previously prescribed medication regimen?" says Deborah Peartree, director of health care quality and management at the Monroe Plan. "We try to play referee."
The case workers attempt to tease out the discharge plan details from the patient and, if necessary, they contact physicians to get more information.
Based on the plan, the case managers make sure that follow-up appointments are made, that physical or occupational therapy is arranged, and that the patient understands how to monitor his condition.
The task is difficult for two logistical reasons that every health plan can understand: Monroe Plan frequently does not know when one of its members has been hospitalized, and it does not know where the patient went after discharge. Only about 25 percent of the health plan's members have telephones, and they may not go directly home, making it difficult to track them after they leave the hospital.
"We reach out to them as quickly as we possibly can, but that is our biggest challenge: How quickly can we find out that somebody is an inpatient?" Peartree says. "We've been partnering with ambulance companies to get information about who they transported to the hospital."
Aetna, meanwhile, is preparing to introduce an intensive intervention to prevent avoidable readmissions in many of its Medicare Advantage markets. The national plan already conducted a pilot project of the Transitional Care Model (see "What Works"), through which advanced practice nurses work extensively with patients after discharge, and liked what it found: Readmissions in the three months after discharge were reduced by 25 percent.
"The results are very encouraging," says Randall Krakauer, MD, head of Medicare medical management for Aetna. "The return on investment is considerably greater than the cost of the program to us. Indeed, avoiding readmissions is an example of the intersection of better quality and reduced cost."
The 25 percent reduction in readmissions is particularly noteworthy because the Transitional Care Model comes on top of Aetna's extensive case management services for its Medicare Advantage members. With about 20 percent of the MA population receiving case management each year, Aetna's hospitalization rate is already significantly below national averages — and the intervention was able to pull it even lower. Krakauer was unwilling to release the specific numbers.
In the pilot program, Aetna's case managers identified patients who were likely to have trouble following their discharge plan and referred them to the TCM advanced practice nurses, who were contracted from the University of Pennsylvania School of Nursing. The TCM nurses collaborated with Aetna's case managers.
"To see a sustained benefit from this, it is particularly helpful that it be done in conjunction with case management," Krakauer says. "I have a feeling that unless there is the ability for continued follow-up, six or nine or twelve months later these benefits might not last."
Long way to go
Despite widespread interest in reducing avoidable readmissions, the IHI's Boutwell finds a large disconnect between payers and providers on how to make it work.
She points to a hospital, which she declined to name, that reduced heart failure readmissions by 90 percent but found private payers unwilling to discuss contractual incentives because they believe their disease management programs will be more effective at keeping patients from returning to the hospital.
Indeed, Boutwell has found that hospital executives are skeptical of the popular idea that hospitals can differentiate themselves as high-quality providers — and be rewarded financially — by reducing rehospitalizations. One hospital actually discontinued a readmission-reduction program because it could not afford the empty beds it created.
"One of the big challenges that hospitals are going to face in trying to reduce these avoidable re-hospitalizations is that there will be an effect on the volume revenue equation of the hospital," she said. "It is going to be a hard sell."
Those challenges created by the fragmented health care system bolster the increasing evidence that integrated health systems have the most obvious incentives to reduce unnecessary utilization. Dean Health System, a group of multispecialty clinics and ancillary services based in Madison, Wis., is 95 percent owned by physicians and 5 percent owned by St. Louis-based SSM Health Care. SSM Health Care is affiliated with 20 acute-care hospitals and two nursing homes in four states: Wisconsin, Illinois, Missouri and Oklahoma.
SSM owns St. Mary's Hospital in Madison; Dean Health System and SSM Health Care are 50-50 owners of a health plan that covers 250,000 lives.
Thus, the physicians, hospital, and health plan share the financial reward of keeping health care costs low, says Craig Samitt, MD, president and CEO of Dean Health System.
"We have an incentive to sit down together and say, Are we treating these patients well? Are they getting readmitted to the hospital? How can we focus more on prevention rather than just treatment?" Samitt says.
Such tight integration, of course, is rare, and Samitt argues that CMS should use payment policy, such as bundled payments for physicians and hospitals, to change that.
"If we believe that integrated practice of hospital and physicians provides better care at a lower cost, then we need something to catalyze the expansion of that model," he says.
What Medicare is thinking
The potential savings from avoidable readmissions have been most prominently highlighted by the Medicare Payment Advisory Commission. In a report issued last year, MedPAC recommended that the Medicare program use payment reform to prompt hospitals to take action.
The commission recommended that hospitals be required to report their readmission rates confidentially for two years and then make the data public. Eventually, in MedPAC's view, the Medicare program should reduce payments to hospitals with high readmission rates for certain conditions, such as congestive heart failure.
Beyond that, MedPAC recommends that hospitals and physicians be allowed to share the savings that would otherwise go to Medicare because of improvements in their discharge planning and post-discharge care.
The Centers for Medicare and Medicaid Services apparently agrees that MedPAC is onto a good idea. CMS recently authorized Care Transitions pilot programs in 14 communities around the country to identify how best to reduce avoidable readmissions in the Medicare population. These tests will run through 2011.
Integrated health systems have the most obvious incentives to reduce unnecessary utilization.
Hospital executives are skeptical of the popular idea that hospitals can stand out as high-quality providers — and be rewarded financially — by reducing rehospitalizations.
Hospitals already know how to reduce readmission rates, and the strategies are straightforward.
One health plan goes so far as to ask ambulance companies who they have taken to a hospital.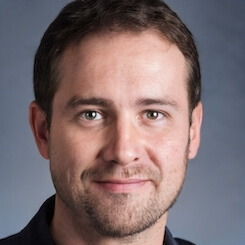 Paul Lendner ist ein praktizierender Experte im Bereich Gesundheit, Medizin und Fitness. Er schreibt bereits seit über 5 Jahren für das Managed Care Mag. Mit seinen Artikeln, die einen einzigartigen Expertenstatus nachweisen, liefert er unseren Lesern nicht nur Mehrwert, sondern auch Hilfestellung bei ihren Problemen.