Because specialty drug expenditures will grow, P&T committees may become more involved with drugs provided under the medical benefit
Specialty pharmaceuticals have contributed substantially to the rise in the nation's drug bill over the last several years. Given their presence in the FDA pipeline, they are expected to continue to do so. Without a near-term pathway for follow-on biologics, specialty pharmaceuticals will pose a growing expense for payers.
Part of the challenge relates to the choice of whether to place a costly specialty drug under the medical benefit or the pharmacy benefit. The EMD Serono Specialty Digest reports that in a survey of 85 managed care plans covering over 120 million lives, 76 percent said they cover self-administered agents, including oral and self-injected medications, under the pharmacy benefit only. Seventy-three percent of plans cover office-administered agents under the medical benefit.
Express Scripts estimates that 45 percent of specialty drugs are covered under the pharmacy benefit and 55 percent are covered under the medical benefit. Drugs that are covered under the medical benefit are administered primarily in physician offices (60–65 percent) and hospital outpatient departments (15–20 percent). These drugs may also be administered in home infusion or long-term care settings, increasing the complexity of their management.
In Medicare's fee-for-service program, Part B covers drugs administered by health care professionals, whereas Part D (the Prescription Drug Program) covers oral and other self-administered drugs. By statute, the two Medicare benefits are distinct and funded separately.
Whether a drug is covered under the medical or the pharmacy benefit can lead to substantial variation in management. For example, drugs covered under the medical benefit are most often acquired by physician offices and billed to the insurer by way of "buy and bill." Particularly for oncologists, this can be a very important source of revenue. It is harder to implement prior-authorization requirements and collect patient cost-sharing under the medical benefit. It is also much harder to get data about drug utilization, because it is typically retrospective (i.e., after the physician has billed for the agent). Also, the Healthcare Common Procedural Coding System (HCPCS), codes typically used for "buy and bill" drugs, are much less specific than the National Drug Codes (NDCs) used for drugs covered under the pharmacy benefit.
At the same time, both plans and PBMs are increasingly able to capture data for drugs covered under the medical benefit as well as the pharmacy benefit. Two reasons for this are the use of specialty pharmacy programs (SPPs) to deliver drugs to physician offices and the ability to either capture NDC data when the drug is distributed or to "crosswalk" HCPCS data to NDC data.
In its 2009 Drug Trend Report, Express Scripts said that three categories dominated specialty drug spending under the pharmacy benefit: inflammatory conditions (including rheumatoid arthritis, psoriasis, lupus, and gout), multiple sclerosis, and cancer. These categories are expected to continue to dominate specialty spending.
But the percentage of specialty drugs covered under the pharmacy benefit will increase, partly because of the development of more oral cancer drugs.
The top three categories of multiple sclerosis, inflammatory conditions, and cancer are substantially different; there are many reasons why it is easier to manage drug utilization and spending in the multiple sclerosis and inflammatory therapeutic categories than for cancer.
These therapeutic categories are already highly competitive, and the introduction of new agents will increase this. Plans and PBMs use many tools in managing these classes and controlling costs:
Step therapy
Prior authorization
Contracting
Specialty pharmacy programs (SPPs)
Cost-sharing or coinsurance under the pharmacy benefit
At the same time, both increased utilization and manufacturer price increases in these categories have presented challenges for payers. Key drivers of spending for inflammatory conditions are new agents for lupus and gout and, possibly, oral agents for rheumatoid arthritis in 2012. For multiple sclerosis, new oral agents may be used earlier in therapy and in combination with other MS agents.
Cancer
The Express Scripts report noted that because cancer agents are frequently covered under the medical benefit, cancer is, in all likelihood, the leading specialty agent category. And since so many of the drugs in the FDA pipeline are for cancer, if this is not the case already, it probably will be soon.
There are many factors that make cancer a very difficult therapeutic class for plans to manage, including federal and state legislation and regulation, the large number of different types of cancers, use of complex combination regimens, rapidly evolving treatment paradigms, and the sensitivity of cancer as a disease state.
For infused cancer agents, typically the oncologist buys the agent, administers it, and then bills the payer. Many plans have reduced cancer "buy and bill" costs, for example, by following Medicare's move to average sales price (ASP). In 2006, Medicare moved from average wholesale price (AWP) to ASP, a more market-based reimbursement methodology, and many managed care plans moved quickly to ASP as well. This is an example of how, when Medicare changes its national policies in ways that save money, managed care plans frequently follow. Many plans have implemented voluntary specialty pharmacy programs (SPPs) that allow, but do not require, oncologists to order drugs from the SPP, rather than to use "buy and bill." Some plans have set the "buy and bill" payment equivalent to the SPP payment.
At the same time, managing health plans' oncology networks so that oncologists are not dissatisfied and — worse yet — leave the network is very important for senior medical management and even affects the plan's attractiveness to potential clients. Also, when "buy and bill" is still employed, a consideration for plans is to develop policies, including ones related to physician administration fees and patient cost-sharing, so that drug administration remains in physician offices, because administration in a hospital outpatient department is even more costly.
Another tool payers may use to manage cancer costs, particularly with oral agents, is limiting chemotherapeutic agents to uses approved by the FDA, Compendia, or off-label uses discussed in the peer-reviewed literature. By way of prior authorization, payers are even increasing use of this strategy with chemotherapeutics covered under the medical benefit. Some payers use leading cancer treatment guidelines to guide chemotherapy management, such as those available from the National Cancer Care Network (NCCN). These guidelines are based on evidence and are frequently updated. At the same time, alternative treatment regimens for a given patient may have very different costs but have similar outcomes.
Oncomed, a bio-oncology pharmaceutical service provider, works with oncologists using drugs managed under both the medical and pharmacy benefits, providing a number of services to oncologists such as preparation of infusible drugs, just-in-time delivery, and coordination with patient assistance programs (PAPs). Blue Cross Blue Shield of Massachusetts is one of Oncomed's clients.
Matt Totterstein, a vice president of Express Scripts Specialty Benefit Services Group, notes that his organization is working to partner with oncologists for drugs covered under the medical benefit.
Overall, payers are attuned to specialty cancer drugs as a significant and increasing driver of spending, but are relatively early in the process of developing strategies that meet clinical and cost-effectiveness needs.
More intense management
Increased use of all current methods of managing specialty drugs is likely to occur, and to move to new classes where plans now have limited specialty drug management.
Pharmacists are already playing a greater role in managing drugs covered under the medical benefit. This approach facilitates thinking across benefits. We can expect pharmacy departments' role to increase because of their strong expertise in drug evaluation, financial analysis, and contracting, and because of the much more diverse charter of medical departments.
Gary Owens, MD, formerly vice president for medical management and policy at Independence Blue Cross and now an industry consultant, notes that drugs covered under the medical benefit are sometimes reviewed by plan pharmacy and therapeutics (P&T) committees, and he expects this to increase. These include gonadotropin-releasing hormone agonists such as Lupron and Zoladex; viscosupplementation products such as Hyalgan and Synvisc; and botulinum toxins such as Dysport, Myobloc, and Botox.
Michael Jacobs, RPh, national clinical practice leader of Buck Consultants, a large employee benefit management company, says that employers want more accurate and timely data about specialty drug spending — for example, therapeutic classes, agents, and utilization. He expects that sophisticated employers will want objective data, such as from MRIs, X-rays, or pharmacogenetic tests, about whether a drug is actually providing expected clinical value and should be continued. Patients who face deductibles or cost sharing will decide whether the drug is worth their out-of-pocket costs.
There will be more demand for these data for specialty drugs typically covered under the medical benefit, which may lead to increased pharmacy management of these drugs or increased use of SPPs by either health care plans or by employers in the form of carve-outs to pharmacy benefit managers. Both drug coding and contracting support strategies such as these for office-administered drugs.
High-deductible health plan (sometimes called consumer-directed) enrollment is growing — about 11 percent of privately insured members are in such plans, according to the Employee Benefit Research Institute — and is expected to continue to grow, given the weakness in the economy. Jacobs indicates that with the increased enrollment of these high-deductible plans and the enactment of parity laws, plans and PBMs may well work more closely to manage and integrate pharmacy and medical benefits.
Further strategies for "buy and bill" drugs are likely to be implemented in several therapeutic categories. Gary Owens, the former Independence Blue Cross executive, notes that the reduction in oncology "buy and bill," particularly for selected agents and smaller practices, is happening faster than expected, partly because of reduced practice margins. He expects SPPs' role to remain central in the next several years.
Orphan diseases
Medco's 2010 Drug Trend Report estimates that about 25 percent of 140 pipeline drugs may be for orphan diseases. Most orphan drugs are very expensive. Even though each orphan drug will affect only a few people at a given plan, in toto, this large number of new orphan drugs is likely to contribute significantly to higher drug costs. Use of case managers and specialty pharmacy programs may be particularly important with these patients.
For cancer, strategies that support high quality, cost-effective care will take time to develop and be implemented, and will need to include oncologists, considering that, even more than with other diseases, their role is central.
Cancer patients are older than the general population, so the cost effect of specialty drugs may be relatively greater for both stand-alone Part D vendors and for Medicare Advantage plans. When the Part D program was launched in 2006, the federal government included a number of measures to mitigate Part D vendors' financial risk, such as loss risk corridors, but these programs are being reduced now that vendors have had several years of experience with the program. Accordingly, strategies to predict specialty drugs' actuarial risk and manage their cost and utilization will be very important for Medicare managed care plans.
Kip Piper, president of the Health Results Group, notes how Medicaid programs work to maximize rebate data collection for specialty drugs administered under both the medical and the pharmacy benefits. The Patient Protection and Affordable Care Act (PPACA) increased the minimum federal rebates for brand and generic drugs and extended mandated rebates to drug utilization in Medicaid health plans. However, Piper says that Congress took all savings from the new higher minimum rebates on fee-for-service drugs, and that there will actually be a reduction in the revenues that most states have been receiving from supplemental rebate negotiations.
"Because of the federal take-back of a large portion of the standard minimum rebates and tight state budgets, states will be looking at ways to maximize supplemental rebates, engage in more multi-state group purchasing, and improve collection of rebates on physician-administered injectables," Piper said. Fortunately, payers are expected to save almost $50 billion from the major brand name small-molecule drugs whose patents are expiring through 2012.
Also, now that a pathway for follow-on biologics is becoming clearer, the first follow-on biologics or biosimilars may be available mid-decade or even earlier.
Specialty drugs have promise, particularly for very rare conditions and for cancer, for which biomarker diagnostics to guide drug therapy are expected to become available in the next several years.
Ensuring appropriate utilization and managing the overall cost of specialty drugs will be a challenge, but managed care, with its focus on innovation and adaptability, is already developing solutions.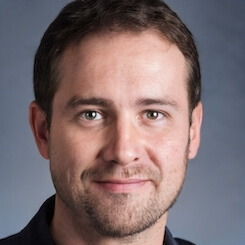 Paul Lendner ist ein praktizierender Experte im Bereich Gesundheit, Medizin und Fitness. Er schreibt bereits seit über 5 Jahren für das Managed Care Mag. Mit seinen Artikeln, die einen einzigartigen Expertenstatus nachweisen, liefert er unseren Lesern nicht nur Mehrwert, sondern auch Hilfestellung bei ihren Problemen.