We have certified centers that do a great job for some patients, reducing downstream costs, but are of little benefit to others
Under the radar screen for a very long time, stroke care and rehabilitation are changing dramatically, and that has major implications for managed care.
After a stroke, 50 percent to 70 percent of patients regain functional independence, according to the American Stroke Association (ASA), which is part of the American Heart Association (AHA).
Too expensive
Yet all too often patients are sent to nursing homes faster than a jackrabbit.
This not only deprives patients of adequate care but also may be a more expensive way of doing things for many patients — as emerging research suggests.
The goal should be to reduce relevant health care utilization over the long term, says Pamela Duncan, PhD, of the Duke Center on Aging.
And since the research shows that many stroke patients later suffer falls, fractures, rehospitalizations, and more strokes, early and adequate care may prevent some later expenses. Yet, as Duncan says, sufficient research has not yet accumulated to permit physicians to precisely define the level of services appropriate for each patient.
That is a conundrum for managed care. The current approach that overuses nursing homes may well be more costly than the approach recommended by the American Stroke Association, but the studies are not yet definitive.
And it is not a trivial problem. The mean lifetime cost of ischemic stroke is $140,048, and there are 795,000 annually. There are 6,400,000 adults now alive after a stroke; some had a stroke when just a child.
"Stroke is the leading cause of serious, long-term disability in the United States," the American Heart Association says.
Before we look into advanced stroke care, it is important to say clearly that ASA has not tried to soak the insurers. It does recommend that some stroke patients be sent to nursing homes.
This stance was taken by the American Stroke Association specifically to curtail excessive spending, explains Richard Zorowitz, MD, chairman and associate professor of physical medicine and rehabilitation at Johns Hopkins Bayview Medical Center in Baltimore. And he should know: He was an author of the ASA document, "Comprehensive Overview of Nursing and Interdisciplinary Rehabilitation Care of the Stroke Patient: A Scientific Statement from the American Heart Association."
That document states: "IRF [inpatient rehabilitation facility] admissions are justified only when the rehabilitation team determines that significant functional improvement can be expected within a reasonable time period and the patient can return to a community setting after IRF discharge rather than being transferred to another inpatient or residential facility (e.g., skilled nursing or long-term acute care facility)."
But when a patient can benefit from rehab, the services provided by nursing homes are typically a far cry from those provided by adequate specialized facilities.
For many stroke patients, the gulf between the rehabilitative capacity provided by an inpatient rehabilitation facility and the rehabilitative capacity provided by a nursing home is wider than the Grand Canyon. But, of course, the cost is noticeably different as well.
More therapy needed
"Current regulations require only one hour of therapy a day at a nursing-home-based sub-acute rehabilitation program," says Michael Reding, MD, physician director of the stroke rehabilitation program at the Burke Rehabilitation Hospital in White Plains, just north of New York City. Reding is also associate professor of neurology at Weill Cornell Medical College.
In these nursing homes, the patient who needs occupational therapy and physical therapy and speech therapy every day receives only one hour of one of these. Yet many well-conducted studies and even a review by the Cochrane Collaboration have concluded that more therapy leads to significantly improved outcomes, Reding points out.
Many rehabilitation facilities care for a great variety of conditions, from joint replacements to traumatic brain injuries, and do not have adequate resources for preventing expensive future health problems in stroke patients. "If rehabilitation services have limited resources, then patient complications will be significantly higher," Reding says. "The more specialized the care, the better the outcome."
Competition for hospitals
Something to be aware of is that as the landscape of stroke care changes, managed care organizations may experience pressure from contracting hospitals. That is because hospitals lacking certification as designated stroke centers may lose patients, Zorowitz explains.
"In theory — and at times in fact — emergency medical services will bypass a hospital not designated as a stroke center and take the patient to a stroke center, regardless of insurance status," he says.
"If, for any reason, the hospital cannot admit the patient because of insurance, it still may give tissue plasminogen activator in the emergency department before transferring the patient to an appropriate hospital. This is called 'drip and ship.'"
Hospitals may lose patients in other ways as well. Receiving hospitals that could not provide the appropriate level of care for the patient (clot-busting drugs and so forth) might be permitted to do no more than to stabilize the patient and then transport the patient as soon as possible to a hospital that does have the capacity to provide the appropriate level of care, a spokesperson for the American Heart Association said. So if hospitals want patients, there will be pressure to conform to American Heart Association recommendations.
There is another factor at play. Managed care companies are aware that patients and the public are being educated by major public health campaigns about stroke care. Therefore patients can be expected to demand state-of-the art treatment — and some may create problems if they do not receive that.
Prestige on the line
Moving patients from appropriate facilities to less appropriate and inadequately certified facilities has the makings of a public relations fiasco.
As the very act of attracting patients is strongly linked to matters of prestige, image, and clout for managed care-affiliated hospitals and facilities, another reason to avoid inadequate stroke care is that the bottom line can be severely dented if the public becomes aware of decisions detrimental to patients.
Stroke care has become more of a focus for both research and public health campaigns since the founding of the American Stroke Association in 1998, Reding notes. He warns that the public, which is used to receiving evidence-based but expensive care for heart attacks, may soon start to expect the same level of care for stroke.
"Anybody who can be cared for at home should be cared for at home," Reding says, adding that while it is often the best option, it does not provide adequate facilities for all patients.
This is an area where managed care could save a great deal of money while providing care that patients need. But more research is needed. For which patients is this the best approach? How can the approach best be structured? For example, what staff and what modified rehabilitation devices would encourage home care? For another example, how can telemedicine be used to help these patients (something Duke University's Helen M. Hoenig, MD, MPH, is now researching)?
Patients in rural areas may have no other choice than home care or an expensive facility far from their homes. Managed care has a large stake in patients receiving excellent care at home, and the patients, too, have a large stake in this.
But Reding warns that while there may be lots of patient benefit and cost savings in home care, patients treated at home are unlikely to have access to the medical equipment and devices many of them need for therapy.
Another area needing more research — and looking very cost effective — is maximizing the contributions of patients, families, friends, neighbors, and the patients themselves. What can be done to encourage and reward their efforts? What sort of resources should be put into educating patients and those around them?
Recovery from stroke — and the reduction of future adverse and expensive medical conditions — "really requires the patient to be invested in his or her own recovery," Zorowitz says. He might have added that for patients with the appropriate social network, it requires a big investment from families, friends, and neighbors. This is another area with potential for great benefit for patients along with lower costs, but only once needed studies have been completed.
Target
Overall, addressing the needs of stroke patients can be difficult for insurers.
As public health campaigns draw attention to advances made in stroke care, the public image of hospitals and other health care facilities and of insurers may be affected by how well they respond to the public's demands for improved stroke care.
"For the most part, current scientific knowledge supports the statement that the more stroke therapy a patient gets and can tolerate, the better the potential outcome for that patient," Zorowitz says.
"It would be in the interest of the insurance companies to make sure that they have identified stroke centers that can treat their patients, because the outcomes will be better and therefore contain cost.
"Look at it as an investment in the patient: By investing early, you can, potentially, get the patient home sooner. Studies are showing that investing early reduces the rates of death, disability, and rehospitalization."
But the studies are not yet definitive and the conundrum for managed care remains.
"There is strong evidence that organized, interdisciplinary stroke care will not only reduce mortality rates and the likelihood of institutional care and long-term disability but also may enhance recovery and increase activity-of-daily-living independence."
— American Heart Association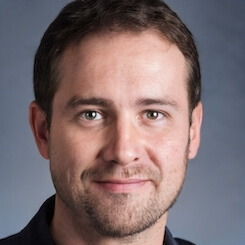 Paul Lendner ist ein praktizierender Experte im Bereich Gesundheit, Medizin und Fitness. Er schreibt bereits seit über 5 Jahren für das Managed Care Mag. Mit seinen Artikeln, die einen einzigartigen Expertenstatus nachweisen, liefert er unseren Lesern nicht nur Mehrwert, sondern auch Hilfestellung bei ihren Problemen.