As more and more patients are finding their coinsurance or copayments to be beyond their means, payers are weighing the options
For nearly two years, Alka Vakil has witnessed a sobering trend — more people are walking into her busy pharmacy to fill prescriptions, but are failing to follow through and pay for their medications when they learn about the cost. As a result, these people are forgoing their treatments.
"Sometimes, they drop it off and then walk away after they return and find out the price. Others call in their prescriptions, but cancel when they hear about the amount of the copay," says Vakil, who runs Carolina Drug & Surgical Supply in Maplewood, N.J., a busy suburban apothecary 20 miles west of Manhattan. "And it is across the board, although it is especially true with seniors. The exception usually is when people need medications for their kids; but for themselves, they say 'no' quite a lot."
The phenomenon is not an aberration. Across the country, in fact, people are abandoning their prescriptions at ever-increasing rates, particularly where the recession is worst, such as Florida, where home foreclosure rates remain stubbornly high, and Detroit, where automakers have been struggling to right themselves and sell more cars. Vakil's pharmacy, for instance, serves a mix of middle-class workers and well-heeled professionals in a state where Wall Street and pharmaceutical companies — two struggling industries — have traditionally dominated the local employment landscape.
Consider the numbers. Last year, the rate at which new prescriptions were submitted to pharmacies but never picked up by customers — the abandonment rate — reached 6.3 percent, a stunning 24 percent increase over 2008, when the rate was 5.1 percent, according to Wolters Kluwer Pharma Solutions, a market research company that conducted the survey. The abandonment rate for refills, meanwhile, also rose — to 2.6 percent from 2.4 percent.
68 percent higher
Significantly, the abandonment rate for new prescriptions for brand-name medications reached 8.6 percent (12-month average) in 2009, a 23 percent increase from the prior year and 68 percent higher than in 2006. In tandem with the economy, the abandonment rate climbed throughout 2009, when it began at 8.2 percent in the first quarter of 2009 and hit 9.3 percent in the fourth quarter. In all, 85.6 percent of prescriptions were actually dispensed to patients last year, compared with 86.3 percent in 2008.
At the same time, copayments for brand-name medications increased about $5 annually between 2006 and 2009, when the average copayment reached $31.65. Although a $5 annual price hike may seem relatively modest, at least to some, the average copayment for generics was not only much lower at $8.47, but this barely changed during the same period. This may help explain why 66 percent of the prescriptions filled in 2009, which totaled 2.6 billion, were for generics. By comparison, the generic fill rate was 60 percent in 2008 and 50 percent in 2005. Even so, prescriptions for generics are also being abandoned.
Abandoning prescriptions, of course, is nothing new. Often, consumers will eschew a medication after learning about specific side effects, and this is increasingly common now that the FDA requires more explicit warning language in advertisements. Some patients can also become disgruntled when a particular drug fails to alleviate a problem, prompting them to change their mind about taking their medication even after phoning their pharmacy for a refill.
Another factor is the growing number of low-cost generic programs that are heavily promoted by such retailers as Wal-Mart, CVS Caremark, and Target. The rising popularity of these programs also underscores that the country's economic malaise is the key reason that some patients are forgoing medications entirely.
What's acceptable?
The economy is clearly to blame for the recent sharp rise in abandonment rates, says Mark Spiers, chief executive officer at Wolters Kluwer Pharma Solutions. "This trend shows that, in difficult economic times, what was once an acceptable copayment may not be acceptable anymore," he says. "The patient has become a more important stakeholder in that final decision that's made at the cash register in the pharmacy."
For now, the long-term implications are unclear because the economy has yet to recover. But the trend is worrisome to health plans and PBMs, especially given that the near-term economic outlook appears unsettled, and after the Greek debt crisis triggered a stock market sell-off this spring, renewing — if only briefly — talk of the possibility of a double-dip recession.
"Since the beginning of the recession, people have been skipping some meds and recommended lab tests," says Ed Pezalla, national medical director and chief clinical officer at Aetna Pharmacy Management. "We did an internal study showing that. And without some kind of intervention [by third-party payers or manufacturers], we will see it climb. While it will eventually plateau, it will take some time for that to happen."
Consequently, an abandonment rate that remains high for the future — and may continue to climb — could eventually pressure third-party payers to alter the design of their benefit plans to reduce copayments to a level that is perceived as more affordable.
Of course, there is a silver lining, of sorts, to such a move. It would provide third-party payers with an excuse to tell employers that they are looking for ways to save money and are sensitive to the economic strains felt by individual plan members. Drugmakers, meanwhile, have no choice but to pay closer attention to this problem, given that the ramifications of abandoned prescriptions will compound their already precarious outlooks. This is especially true if more prescriptions are abandoned for drugs used to treat chronic illnesses.
Patients who fail to take medications as prescribed risk worsening health, and this will cost insurers more money in many cases.
Types of drugs
"From the standpoint of a pharmacy benefit manager or any third-party payer, it is very important to consider which types of drugs are being abandoned," said Tom Gallucci, an analyst at Lazard Capital Markets. "If I have the flu and I don't take my drug, maybe I'll get better without a medication. And the health plan is better off because it didn't have to pay for the drug. So if it is something related to the flu or other transient illnesses, there is less motivation for payers to do much about it. But if we're talking chronic illnesses, that may be something to be more concerned about."
The numbers suggest that there is, indeed, reason for concern. The abandonment rates for medications used to treat several chronic ailments, such as diabetes, thyroid conditions, and high cholesterol, climbed last year compared with 2008. As a group, the rate at which prescriptions were abandoned for drugs used to treat ulcers was the highest — nearly 5 percent.
And among leading brands, the abandonment rate for specific medications used to treat allergies topped the chart. Among them was Proair HFA at 7.3 percent, Advair Diskus at 6 percent, and Singulair at 4.8 percent. But medications for other conditions were close behind — Nexium at 4.6 percent and Crestor at 4.2 percent. The biggest year-over-year change, however, was seen with Advair Diskus, which had an abandonment rate of 4.8 percent in 2008.
Of course, insurers and pharmacy benefit managers will continue to aggressively push the use of lower-cost generics for treating chronic conditions. But anyone who assumes that generics will get a free ride — and remain unaffected by the sour economy — would be incorrect. As it turns out, abandonment rates are rising for several generic therapeutic categories as well.
Over the counter
For example, the abandonment rate for simvastatin rose 22 percent from 2006 to 2009. And the rate for glyburide-metformin tablets jumped 70 percent during the same period. For allergy medications, such as Nasonex and Veramyst, the increase was 42 percent over the three years. One possible explanation, according to Spiers, would be that patients are choosing over-the-counter medications when they are less expensive.
The implication is that added emphasis on generic utilization will not offer an automatic pass that allows third-party payers to escape the abandonment problem, even though brand-name meds will bear the brunt of these economic tailwinds. "The abandonment rate issue is emerging. We're seeing the same kind of problem, but especially with branded drugs and less so, overall, on the generic side," says Peter Juhn, MD, president of Medco Health Solutions' Therapeutic Resource Centers. "It is not surprising. In a tough economy, you have an even greater challenge [to convince patients to] remain adherent to their drugs. But in general, I'm not sure that patients understand the risks that they run."
For their part, drugmakers can try to mitigate the problem with tactics such as offering more coupons to consumers. This has become an increasingly popular maneuver in recent years and is an especially easy way to appeal directly to consumers, especially those who are already hunting for bargains and more likely to notice or search for coupons.
Best results
Insurers may want to convince drugmakers to try another approach, which is to lower copayments, although Lazard's Gallucci calls this a drastic action. Nonetheless, he believes this would be justified if economic conditions fail to improve fast enough. "Given higher abandonment rates among brands," he wrote in a recent report, "we wonder if manufacturers might benefit from increased rebating or couponing in an effort to complete the sale."
But depending on the client, lowering copayments can mean opening up agreements for benefit design. Medco, for instance, has started discussions with some drugmakers, but Juhn acknowledges that the process is complicated.
"We're not doing anything specific right now," he says, "but we are looking at some things, internally."
Of course, lowering copayments is not a new idea. For the past couple of years, a growing number of employers have chosen to lower copayments for medications that are used to treat chronic diseases and reducing or eliminating Tier 1 copayments for well-proven generic medications.
"The economics are simple and make it easy to predict — high copayments are associated with abandonment," says Troyen Brennan, executive VP and chief medical officer at CVS Caremark, which is developing algorithms to identify these rates. "If you know people have a high copay, you can develop a set of programs to ensure they will pick up the script. It is really evidence-based plan design. We have clients who have endorsed this, especially with meds for chronic disease. It works for nonadherence, and abandonment is one of the species.
"We do see copayments rising for some chronic meds," Brennan says. "So at the end of the day, [working to lower copayments] is an area where the interests of the pharmaceutical company and the third-party payer could be aligned if the payer really wants a specific outcome for a patient."
As it turns out, abandonment rates are rising for several generic therapeutic categories, not just branded drugs.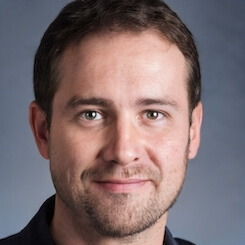 Paul Lendner ist ein praktizierender Experte im Bereich Gesundheit, Medizin und Fitness. Er schreibt bereits seit über 5 Jahren für das Managed Care Mag. Mit seinen Artikeln, die einen einzigartigen Expertenstatus nachweisen, liefert er unseren Lesern nicht nur Mehrwert, sondern auch Hilfestellung bei ihren Problemen.