Health plans can offer several kinds of assistance to physicians who are having trouble caring for these patients
It is not for every illness that the FDA recommends massage and emotional support. But fibromyalgia is not like most other illnesses. First, it should be said that there is no longer any question about whether fibromyalgia syndrome is a specific illness — the FDA itself states that these are patients who have gone through a change in the way their brains perceive pain.
And emotional support forms an essential element in management of this syndrome, according to the FDA. "Medication is just one part of the treatment approach" and the FDA also mentions walking, jogging, biking, gently stretching muscles, water therapy, massage, yoga, and other exercises.
Lyrica and Cymbalta and other pain relievers are not the only medications that the FDA considers relevant to fibromyalgia patients. Because comorbidities play a significant role, the FDA also considers sleep medications, antidepressants, muscle relaxants, and antiseizure medications.
But fibromyalgia patients should be approached with the assumption that no single modality alone is sufficient to address the syndrome, says Michael Siegel, MD, corporate vice president and medical director for utilization management and quality improvement at Molina Healthcare. Doctors, he says, should review the several approaches appropriate for the patient, explain each, and guide while at the same time empowering the patient.
Many patients who are managing their illness effectively achieve a moderating of symptoms, says Connie Luedtke, RN, assistant professor of nursing at the Mayo Clinic Pain Rehabilitation Center and nursing supervisor of the Fibromyalgia & Chronic Fatigue Clinic at Mayo Clinic.
Speaking directly to the interests of health plan medical directors, Luedtke urges an attempt to achieve diagnosis at earlier stages of the illness and before patients respond to their symptoms by decreasing exercise and activities and become deconditioned. In her experience it takes an average of five years for primary care doctors to complete this diagnosis. The American College of Rheumatology says fibromyalgia develops in between 2 and 4 percent of the population, predominantly in women. So, prevalence is considerable and providers should be alert to the presence of the illness. Luedtke has treated patients who had to be started on a daily exercise regimen that lasted no more than two minutes!
Fibromyalgia remains challenging for clinicians because it generates tremendous amounts of friction between providers and patients. With fibromyalgia, as with similar conditions, "the biggest problem confronting the interaction between medical providers and patients is that patients fully expect that it will be more or less obvious what the problem is, and that modern medical science will have a way to fix it. And physicians, trapped in the same paradigm, feel they should be able to provide a discrete diagnosis and prescribe a discrete cure," says Bill Clark, MD, past president of the American Academy on Communication in Healthcare and a lecturer in medicine at Harvard Medical School.
There are no simple answers. Providers have to work carefully to build trust and respect. What is important here is that how to do this can be learned. "Communication and interactional skills can be taught and learned," says Clark. Modules 26 and 27 of the AACH's "doc.com" project (http://www.aachonline.org) help physicians provide self-management support.
In most situations, giving emotional support is simple, Clark says. It amounts to actively noticing patients' emotions and letting patients know you see or hear what they are experiencing, and that their uneasy and negative feelings about fibromyalgia are normal.
To convey emotional support, the academy advises:
Make partnership statements. Make empathetic statements, naming patients' emotions and communicating understanding and compassion.
Make an apology, as this communicates concern for patients — for example, "I'm sorry I'm late," "I'm sorry I offended / annoyed / ignored you," or even, "I'm sorry you are ill, and I wish things were different," Clark suggests.
Show respect by validating in your own words patients' choices, traits, and behaviors, even if you have to look for these. For example, you may respect actions patients have taken to manage the illness even if you consider them misguided. Patients' persistence can be praised even as you provide correct information.
Legitimize patients' feelings and let them know it is pretty normal to be angry, worried, or sad about their fibromyalgia.
Express support by conveying the message that "I will not abandon you. Even though I am referring you to see a specialist, I'm still going to be your doctor."
Clark says to "Listen carefully and ask the patient to tell you more about what worries him and about how the fibromyalgia has been affecting daily life." Interrupt if the patient goes on and on; patients want not only your attention, but also your expertise, Clark says. One study found physicians tend to interrupt patients' opening statement after an average of 18 seconds; a more recent repeat study found that they did so after 23 seconds.
Molina Healthcare educates providers to use a shared decision-making model, says Siegel. Rather than saying, "This is what you should do," the physician reviews the findings of the examination and test results with the patient and informs the patient about options. After a full discussion about what treatments might be used, the patient and physician decide together what the next steps are. "Often patients will choose the less aggressive option," says Siegel.
Comorbidities
There is a very high comorbidity of serious depression in fibromyalgia patients, points out Michael Golinkoff, PhD, MBA, chief clinical officer at Aetna Behavioral Health. He says that Aetna routinely screens for depression in these patients.
"Even with patients who do not meet diagnostic criteria for depression, we often find that there are many psychological symptoms present," says Golinkoff. As fibromyalgia is "very stressing, very debilitating, addressing this suffering is an important part of the treatment plan." Thus it is critical to refer patients as appropriate to psychotherapy and other associated treatments, Golinkoff says.
Golinkoff recommends the meta-analysis of psychological treatments for fibromyalgia by Julia A. Glombiewski et al in the journal Pain (2010; 151: 280–295), both the text and the incorporated references. This study found cognitive-behavioral therapy was associated with the greatest effect sizes and reports that "meta-analytic integration resulted in a significant but small effect size for short-term pain reduction (Hedges's g = 0.37, 95 percent confidence interval (CI): 0.27–0.48) and a small-to-medium effect size for long-term pain reduction over an average follow-up phase of 7.4 months (Hedges's g = 0.47, 95 percent CI: 0.3–0.49). Psychological treatments also proved effective in reducing sleep problems (Hedges's g = 0.46, 95 percent CI: 0.28–0.64), depression (Hedges's g = 0.33, 95 percent CI: 0.20–0.45), functional status (Hedges's g = 0.42, 95 percent CI: 0.25–0.58), and catastrophizing (Hedges's g = 0.33, 95 percent CI: 0.17–0.49)."
Notably these results are "comparable to those reported for other pain and drug treatments used for this disorder."
Of course, this meta-analysis provides no statistics on the degree to which psychological treatments helped empower patients for self-management or how increased capacity for self-management affects patients' frequency of physician visits and use of other expensive resources. However, the possibility that such relationships do exist might be kept in mind.
Group therapy as well as individual therapy has been shown to be effective, Golinkoff says. Siegel also emphasized the value of group sessions "if at all possible," both because they help patients feel they're not alone and because they provide an opportunity for them to learn from the experience of other fibromyalgia patients.
When patients receive individual or group therapy, "we find symptoms not necessarily associated with depression but associated directly with fibromyalgia improve," Golinkoff says.
With some patients with fibromyalgia, biofeedback is extremely useful in helping them relax and become aware of when they are relaxed, Luedtke says. "Patients seem to love that."
At Mayo Clinic, a 2.5-day program introduces fibromyalgia patients to the syndrome, although staffing is not large enough to enroll any but patients referred internally.
Some patients' employers provide employee assistance programs and, if this is the case, Golinkoff says, it is often beneficial to integrate the resources of such a program into the care of this patient.
In selecting medications for these patients, it may be prudent to monitor carefully or avoid entirely medications that cause musculoskeletal pain, Siegel says, mentioning statins in particular.
Unconventional approaches
What about fibromyalgia patients who look to unconventional approaches to manage their illness? Aetna offers eligible members who are interested in natural and complementary health care services access to many complementary health care services.
Even more important may be how providers address a patient's wish to embark on some entirely unscientific activities — avoiding all sugar, for example. Too often the doctor's stance is: I know the right answer, Clark says, although other approaches may be more productive in the long run. Keep in mind that the situation is not urgent. Focus on staying in a relationship with the patient and building a reserve of trust for the future. Understand the patient's perspective. Support the patient's determination to make the best decisions for herself, whether or not this perspective is very helpful — the physician has the expertise to explain there are other options.
Strengthening the physician-patient relationship is not only more effective for the patient but also may be more rewarding — and less frustrating — for the physician over the long run as well, Clark says. "Every patient wants a miracle cure and every doctor wants to prescribe it," says Clark. "It is one thing to take out an appendix; it is another to wrestle with the symptoms and the mystery of fibromyalgia, an illness that is endlessly distressing for patients."
Group therapy has been shown to improve even nonpsychological symptoms.
The communication and interactional skills needed to deal with patients who have fibromyalgia can be taught and learned.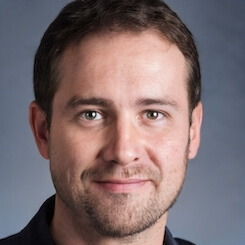 Paul Lendner ist ein praktizierender Experte im Bereich Gesundheit, Medizin und Fitness. Er schreibt bereits seit über 5 Jahren für das Managed Care Mag. Mit seinen Artikeln, die einen einzigartigen Expertenstatus nachweisen, liefert er unseren Lesern nicht nur Mehrwert, sondern auch Hilfestellung bei ihren Problemen.