Lax regulations and fee-for-service payment make an irresistible mix for physician conflicts. Are ACOs the answer?
Almost 50 years ago economist Kenneth Arrow warned about agent moral hazard — the temptation for physicians to exploit their knowledge edge over patients for economic gain. Today, physicians are bombarded with potential conflicts of interests between their obligations to patients and their desire to maximize their incomes. Tepid federal regulations have largely left health plans on their own in trying to police these conflicts.
Physician conflicts of interest take two notable forms: where physicians own part of the facility, usually an imaging center or ambulatory surgery center (ASC), that they're referring patients to — the principle of self-referral, and where drug companies and medical device manufacturers pay physicians fees or provide other incentives to use their products. Because the rules, regulations, and guidelines for these two practices are so different, this article will focus on self-referral. Those who have documented self-referral trends are holding out hope that a shift away from fee-for-service payment may yet curb these temptations, but they also say health plans would be better served by tougher regulations.
License to overuse?
Several studies have documented that doctors who have a stake in a referring facility have higher utilization rates than other colleagues. Health plans have tried to curtail this urge with radiology benefit management companies for imaging and appropriate-use criteria for other procedures, largely in the absence of meaningful regulations, according to people who have studied physician self-referral.
"This is a huge problem," says Jean Mitchell, PhD, a Georgetown Public Policy Institute economist who has studied self-referral. The Medicare Payment Advisory Commission (MedPAC) has estimated that 1 in 3 imaging studies may be unnecessary. That would equal about $55 billion of the $170 billion spent on imaging annually, according to Jeff Goldsmith, PhD, president of Health Futures, coauthor of a book about medical imaging, and a member of MANAGED CARE'S Editorial Advisory Board.
A 2008 white paper from America's Health Insurance Plans (AHIP) estimated that up to 50 percent of high-tech imaging may be unnecessary. MedPAC's June report to Congress concludes that "physician investments in diagnostic testing equipment have contributed to rapid growth of these services under the physician fee schedule and resulted in levels of utilization that are likely to include unnecessary services." Meanwhile, MedPAC has found that the share of revenue from in-office imaging has almost doubled for vascular surgery and increased 50 percent for cardiology between 2000 and 2006.
Source: Medicare Payment Advisory Committee
The temptations are almost identical with ASCs. A 2010 study showed that not only did self-referring physicians in Florida order more procedures than non-stakeholders, but they typically stepped up referrals after they acquired an interest. Physicians also frequently self-refer to specialty surgery hospitals and clinical laboratories, but imaging centers and ASCs have drawn the most scrutiny. Specialty surgery hospitals are the only self-referral entity the Affordable Care Act (ACA) bans outright, but centers that existed before this year are grandfathered in.
Two federal statutes regulate self-referral under Medicare and Medicaid: section 1877 of the Social Security Act, commonly called "Stark II" for its author, Rep. Pete Stark of California, and the so-called antikickback statute. Stark II is a civil statute and applies to designated health services, whereas the antikickback law is a criminal statute and applies to all referrals. Some states have their own laws. Maryland, for example, has a strict 1993 ban on physician self-referral that just this year a state appeals court upheld.
Both federal laws have their loopholes. In Stark II, it's the in-office ancillary services exception that allows physicians to self-refer for "in-office" services. However, as Mitchell explains, the law has been distorted beyond recognition. "The definition of 'the office' has expanded dramatically," she says. "It might be the imaging center that you have a lease agreement with, or it might be a satellite lab that you claim is part of your office. That's a big problem."
The loophole in the antikickback law exists in the safe harbors provision. This allows physicians to invest in a facility as long as they perform at least 30 percent of their annual cases there, according to John Hollingsworth, MD, a University of Michigan urologist and health economist who has studied self-referral. The Department of Health and Human Services Office of Inspector General has issued countless safe harbor regulations over the years.
The ACA requires physicians to disclose their investment in a facility and give patients a list of alternative locations, but otherwise does little to curb self-referral.
"The only real restriction on self-referral in the Affordable Care Act was the decision not to permit the expansion of physician-owned hospitals," Goldsmith says. "But from an imaging standpoint, the really expensive one is the in-office ancillary services exception, which was left untouched." Adds Mitchell: "The Affordable Care Act has done nothing."
Imaging centers
Mitchell published a study in Health Affairs in 2007 that showed physicians were exploiting loopholes in Stark II to continue self-referring to imaging centers. Her study found that 33 percent of providers in California who referred for MRI and 22 percent for CT scans classified them as self-referral. However, as she found out, that did not necessarily mean they owned the equipment; instead, about two thirds were involved in lease or "pay per click" arrangements that, she says, might violate federal and state laws.
She describes two common leasing arrangements. One involves a provider group leasing time on a hospital's equipment, for example an MRI. "Say I'm with an orthopedic surgery group. I go to a hospital and say, You either sell us time on Mondays on your MRI machine for $5,000 a day or we're going to open our own and put you out of business."
These provider groups get favorable terms from hospitals or radiology groups. "The bottom line is they're really sticking it to them," she says. "Pay per click" is a scheme where the referring physician pays the imaging center a flat fee for each scan. "The physician has an arrangement to pay the center $300 per scan, but then turns around and bills Medicare or a private payer $1,200 and pockets the difference," Mitchell says.
Goldsmith and Bruce Hillman, MD, have criticized health plans that use radiology benefit managers (RBMs) to pre-authorize imaging studies. Their Health Affairs study, published last year, drew on previous studies that showed physicians use high-tech imaging more when they benefit financially from self-referral. "Our top-level conclusion was that it was a lot more efficient to simply prohibit certain forms of self-referral than to impose case-by-case review," Goldsmith says. Their book, The Sorcerer's Apprentice: How Medical Imaging Is Reshaping Health Care, further questions the use of RBMs.
They also explored why physicians have turned to imaging to supplement their incomes. "The health care system has been unwilling to pay physicians sufficiently for the cognitive work that they do," Goldsmith says. "We've created far too much reward for capital intensive investment and the use of that capital in diagnosing patients."
AHIP, meanwhile, claims that RBM programs have borne fruit. According to a 2008 AHIP white paper, member plans reported up to an 82 percent drop in inappropriate imaging studies. Older programs using RBMs reduced the average growth of utilization from 25 percent to 1 percent, according to AHIP.
Besides cost, payers have another incentive for reining in unnecessary imaging. The National Council on Radiation Protection and Measurement, the agency that establishes standards for radiation exposure, has reported that medical radiation exposure of the U.S. population has increased more than seven-fold since 1980. The 2008 AHIP white paper stated that 1.5 percent to 2 percent of all U.S. cancers may be caused by radiation exposure.
ASCs and self-referral
By sheer numbers, ambulatory surgery centers are a force to behold: Last year about 5,200 centers performed more than 5 million procedures, according to the Ambulatory Surgery Center Association. Since 2000, their numbers have grown by about 50 percent, according to Hollingsworth. Physicians hold a stake in about 83 percent of these facilities and own 43 percent of them outright.
In a 2010 Health Affairs article, Hollingsworth drew a strong correlation between physician ownership in ASCs and higher utilization. His study specifically looked at physician referral and utilization rates for five common outpatient procedures at ASCs in Florida over three years. "What we found for a variety of procedures is that after acquisition of ownership status, the proceduralist's use of surgery increased more rapidly than … counterparts who didn't acquire ownership status," Hollingsworth says.
Another study found that at physician-owned facilities, physicians are more likely to refer privately insured patients to their own facilities while sending Medicaid patients to hospital outpatient departments (HOPDs). The lead investigator, Jon Gabel, PhD, senior fellow at National Opinion Research, says this trend should give insurers pause.
"If I'm a commercial insurer, I would say it's probably good news because my guess is it costs less to treat those same patients at an ASC rather than the hospital," he says. "On the other hand I would want to be assured we have good utilization management because if profitability leads to higher use of services, then the commercial insurers had better review those patients treated more carefully."
As David Shapiro, MD, chairman of the Ambulatory Surgery Centers Association (ASCA), sees it, any association between ASC ownership and higher utilization is purely statistical. "I have not seen or read anything that makes the case that ownership causes anything except good patient care and prudent use of health care resources," he says. In fact, Shapiro points to "considerable savings" that those ASCs have passed on to health plans. According to a 2009 ASCA study, Medicare's payments to ASCs were 86.5 percent of HOPD payments in 2003, and subsequent policy changes have increased the difference.
Hollingsworth acknowledges the purely statistical nature of utilization trends.
Nonetheless, policymakers want to know what's driving this behavior. "Some of it could be attributable to changes in providers' referrals after the acquisition of ownership. If they're getting more referrals, their volume could be increasing for reasons unrelated to ownership," Hollingsworth says. "Some of it could be related to productivity: Ownership kind of entitles a surgeon or a proceduralist to more control over the practice environment." Other reasons he points to are that ASCs are simply more efficient than hospitals and a provider may have the case volume to justify investment in the ASC.
"There's a financial outlay that goes along with ownership, and if you don't have that caseload, then it's probably not worth it to invest in something like that," Hollingsworth says. "Then the other obvious thing on the table is the extent to which you are more likely to use something you own."
How to rein in self-referral
Public policy types have put forward several ideas for tempering the temptations of self-referral, from strengthening federal law to scrapping the fee-for-service system. Hollingsworth points to accountable care organizations as one potential solution. "I wouldn't say it's a disincentive, but a surgery center would be viewed as a cost center here because you'd be doing more surgery and taking money away from the population," he says.
MedPAC prefers a move toward ACOs to curb the self-referral temptation. "Therefore, the preferred approach to address self-referral is to develop payment systems that reward providers for constraining volume growth while improving the quality of care," states MedPAC's June 2010 report to Congress. "Integrated delivery systems that are able to coordinate care and manage resource use are likely to perform better under such a payment model than unaffiliated individual providers."
Three other approaches Goldsmith and Hillman advocate in their book are paying physicians more for their cognitive work, tort reform, and rethinking prior authorization. "We advocated giving physicians who are willing to install intelligent physician-order entry systems that incorporate appropriateness criteria a pass for review by the radiology benefit management companies — and they could potentially be paid more for the studies they do because they have absorbed some of the financial as well administrative responsibility for managing those appropriateness concerns directly," Goldsmith says.
Of course, stricter regulations could curb self-referral as well. "If I were a commercial insurer, I would strongly support legislation that limits the kind of ownership that physicians can have," Gabel says. Mitchell advises more draconian measures. "Private payers could just stop paying for it, but they are more afraid of pushback from providers," she says. "The providers really bully the insurers."
She has also advocated Medicare adopting get-tough measures. "My thoughts are if you took 10 doctors in each state and went after them, kicked them out of Medicare, you'd see all this stop," she says. At the same time, she acknowledges, "Self-referral is a political hot potato."
But Mitchell sees no other way. "Until somebody gets caught and put in jail or fined dramatically, they will continue to do it."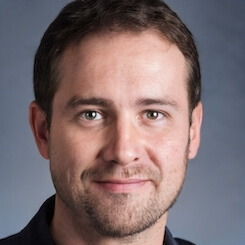 Paul Lendner ist ein praktizierender Experte im Bereich Gesundheit, Medizin und Fitness. Er schreibt bereits seit über 5 Jahren für das Managed Care Mag. Mit seinen Artikeln, die einen einzigartigen Expertenstatus nachweisen, liefert er unseren Lesern nicht nur Mehrwert, sondern auch Hilfestellung bei ihren Problemen.