Try 'bundled payments, accountability, and consumer involvement,' one surgeon advises
New knees, hips, wrists, shoulders, and ankles are increasingly common in America's aging, obese population. Every year, nearly 775,000 of us have a knee or hip replaced, reports the National Institute of Arthritis and Musculoskeletal Diseases.
The American Association of Orthopedic Surgeons (AAOS) cites a projection that by 2030, total hip and knee replacements will approach four million — that's double the number of hip procedures and five times as many knee replacements, compared to the number in 2005.
Arthroplasty, an extremely successful procedure, is also costly. At New York University's Langone Medical Center, joint replacement surgery averages $39,000. Dartmouth Institute for Health Policy estimates a national average cost of $16,000 to $24,000 for total knee replacement.
Can surgical and clinical refinements, or new approaches to diagnosis and tracking, control expenses while maintaining efficacy?
Making surgery safer
To combat infection, a major cause of implant failure, the Hospital for Special Surgery (HSS) has installed dedicated "laminar flow rooms" for all joint replacement procedures. "The only people inside this room-within-a-room are members of the surgical team, wearing personal exhaust systems, which resemble space suits," explains Mathias Bostrom, MD, attending orthopedic surgeon. "The bacterial counts are amazingly low." (So is HSS's 0.1 percent infection rate for hip replacement, according to state health department statistics.)
Because of the expense, few institutions have laminar flow rooms. "It's worth it, though, for the hospital and the payer," says Bostrom. "Infections are incredibly costly, no matter who's paying. Cutting infection rates makes great financial sense."
Securing the implant is crucial. For total knee replacement, HSS is now reducing the amount of cement it uses. Bostrom expects the reduction "to help the new joint last longer, and hopefully get patients up sooner, potentially shortening hospitalization or rehab time." New materials to foster bone growth "open several implant design options that we didn't have before. Trabecular metal from Zimmer Inc. is the first of many materials that will improve fixation of metal to bone." Zimmer is a manufacturer of orthopedic equipment.
Minimally invasive surgery has raised awareness of how to handle tissue to minimize trauma, says Bostrom, a professor of orthopedic surgery at Weill Cornell Medical College. "This modification of existing techniques helps short-term outcomes and lowers wound complications."
Deeper understanding of pain management is affecting length of stay at HSS. "With an increased amount of optimal pain medication, people are up and around faster. The patients are happier and can leave the hospital sooner. Our acute pain management team — anesthesiologist, nurse practitioner, and nurse — combines oral, anesthetic, neurospinal, and neuro blocks, tailored to the specific patient."
Reorganizing cost structure
"Evolution in technology and adoption of more expensive, often unproven, technologies have been primary drivers of the cost of joint replacement procedures, and an issue that all stakeholders — surgeons, hospitals, patients, payers, and device manufacturers — will need to address to ensure access to these life-altering procedures," says Kevin Bozic, MD, MBA, vice chairman of the orthopedic surgery department at the University of California–San Francisco.
Bozic is optimistic about episode-of-care or bundled payments for arthroplasty. "These are designed as a single lump sum payment to the team — the physicians, the hospital, possibly a physical therapist or other specialist — to incentivize these providers to work collaboratively to manage the cost of care. When paid separately and independently, none of these providers are incentivized to think globally about, and be accountable for, the overall quality and cost of care provided to the patient," observes Bozic, a practicing orthopedic surgeon.
Medicare is conducting an 18-month bundled payment demonstration project, and other pilot programs are under discussion. "The key is not just cost control, but paying attention to quality to provide equal or better care," says Bozic.
Health Partners Health Plan in Minnesota is exploring bundling. "We're pursuing a single lump sum as a way of trying to cover [all the surgery-related] services effectively, to make sure everyone is attentive to proper selection and chooses the technology to best meet the needs of the patient," says Patrick Courneya, MD, medical director. "We hope to step out of the constant spiral where new technology that could lead to modest improvements costs far more than you'd expect. We want to get value for all the resources we use."
Geisinger Health Plan in Pennsylvania is now working with primary care doctors and specialists to develop bundling for acute care. "We're also creating guidelines and standards for a defined episode of care, to achieve the best clinical pathway," says Bret Yarczower, MD, the insurer's medical director for health services technology.
Bozic calls joint replacement surgery a product of its own success. "Word-of-mouth advertising from satisfied patients has led to more people wanting it. However, the question remains: Can we see an increase in volume and continue to do it cost-effectively? We know the procedure works well, but we have to control costs to provide it to more patients."
He advocates giving patients more say in where they have their procedures. "In other industries, when consumers become savvy shoppers, price and quality improve. In health care, patients are spending someone else's money. As providers make their clinical outcomes and costs more transparent, and employers shift choices and [payments] onto employees, involving patients more directly in selecting the appropriate provider should control costs and improve quality [eventually]."
Courneya observes that "Patients are not well informed of the risks and benefits of joint replacement surgery. And we're concerned about demographics, given obesity and an aging population. Preventing and treating obesity is better than a new knee for someone who is morbidly obese. We want to make sure we use every new technology prudently, supported by the evidence."
Patient's role
To improve outcomes, Health Partners tries to increase the patient's role in treatment selection, and make sure that everyone is well informed. "We're confident that given good information, physicians and patients in an exam room make good decisions," says Courneya.
In response to growing demand, Health Partners collaborated with local health plans and medical groups to develop accessible decision support tools. "Now, medical groups have incorporated it into their work flow, so all patients have a consistent path to effective decision-making. Support came from medical groups in the form of expertise and implementation, and from Health Partners Medical Group, programming the decision support into the electronic medical record. Health Partners and other health plans here gave financial support," Courneya recounts.
Anthem Blue Cross & Blue Shield in Virginia has developed an online quality and cost comparison tool. Anthem's Care Comparison "provides our health plan members with comparative cost information for diagnostic procedures and inpatient procedures, such as joint replacement, performed at hospitals in their area," says Jay Schukman, MD, medical director. "We are able to help them make more informed decisions about their treatment options and their care."
During the first half of 2009, over 1,000 medical device recall notices involved prosthetic hips. Even a recall might not end the danger. Premier, an alliance of 2,200 hospitals, found that even after one potentially dangerous device was pulled from the market, doctors at more than 40 hospitals continued to implant it.
A proven way to increase patient safety is a joint registry, which has been highly effective in Sweden, England, Australia, and elsewhere. "We're the only developed country," says Bozic, "that doesn't have a registry to track patient outcomes at the national level, to stop doing what doesn't work," including defective devices. AAOS has recently launched the American Joint Replacement Registry, now collecting its initial patient data. Bozic serves on its board.
Established in 2001, Kaiser Permanente's Total Joint Replacement Registry (TJRR) is America's largest, tracking over 100,000 joint replacement cases of 350 surgeons. Kaiser reports "significant improvement in quality and cost savings, including identification of a 10-percent difference in revision rates of partial and total knees. Surgeons used this information to reduce partial knee volumes and prevent 16 revisions, with cost savings [exceeding] $550,000."
The registry identified "an uncemented total knee technique found to be associated with higher revision rates, reducing the usage of this technique." When evaluation of a new, more costly implant technology showed no difference in short-term outcome, it led to changes in implant selection. Reduced volume of minimally invasive hip and knee procedures effectively reduced pain and demonstrated improvement in subjective patient outcomes. The TJRR notified its physicians about a hip implant recall and a knee implant advisory, and then monitored them. Some of Kaiser's TJRR findings were published in Clinical Orthopedic and Related Research last July.
Strong evidence
Geisinger's Yarczower agrees. "It's plausible that outcomes are better at a high-volume hospital." With bariatric surgery, for example, "the evidence is strong enough to convince Medicare and many insurers that it's important to attach a Center of Excellence requirement in their bariatric surgery coverage policy."
For joint replacement, though, Yarczower shares Courneya's view: "I have not seen good data showing that the higher fee is more than offset by savings," says the Health Partners physician.
Often, says Bozic, specialty hospitals' greater experience "results in improved quality and lower costs because of efficiency, whether you pay more or not. But quality can also be improved in a low-volume hospital, if it standardizes processes and has good communication."
Geisinger's Proven Care initiative has developed thorough guidelines "by agreeing upon certain clinical pathways to standardize each procedure, including joint replacement," Yarczower says. "Outcomes have improved enough that we now offer a warranty to any patient enrolling in Proven Care. We're so confident of outcomes now that we're willing to take the financial risk."
Even as the number of joint replacement surgeries increases, "Successful, effective procedures do improve quality of life. Costs can be controlled through bundled payments, accountability, and consumer involvement," Bozic predicts.
---
Our most popular topics on Managedcaremag.com
---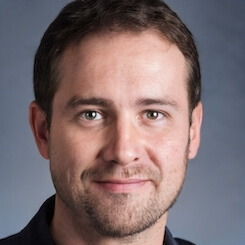 Paul Lendner ist ein praktizierender Experte im Bereich Gesundheit, Medizin und Fitness. Er schreibt bereits seit über 5 Jahren für das Managed Care Mag. Mit seinen Artikeln, die einen einzigartigen Expertenstatus nachweisen, liefert er unseren Lesern nicht nur Mehrwert, sondern auch Hilfestellung bei ihren Problemen.