A national survey finds big gaps in knowledge about how to manage these costly drugs
A national survey finds big gaps in knowledge about how to manage these costly drugs
Principal, Institute for Integrated Healthcare
A new survey finds that 1 in 4 employers has little to no understanding of what biologics are or what the benefits of coverage are for these drugs. And 53 percent have only a moderate understanding.
Moreover, overwhelmingly, employers did not know how much their companies were spending on specialty pharmacy medications through their medical or pharmacy plans. Nearly a third could not say how much their spending on specialty pharmacy had grown in the past three to five years.
One of the fastest-growing areas in health care spending, biologic-based medications (aka specialty pharmacy) is an important area of interest for employer plan sponsors. This new and highly technical area crosses over both medical and pharmacy benefit coverage, challenging HR executives responsible for health care benefits. These medications are not only expensive, but also bring new challenges in usage to patients, physicians, pharmacies, and manufacturers, as they often require special approvals and frequently have strict requirements for storage and distribution.
Top priority
The Midwest Business Group on Health (MBGH), a Chicago-based not-for-profit coalition of more than 100 large employers, identified the need to address biologic pharmacy benefits as a top priority. To this end, MBGH conducted its first national survey of employers in collaboration with the Institute for Integrated Healthcare (IIH), led by F. Randy Vogenberg, PhD, during the summer of 2011. The survey sought to gain insights or identify trends while assessing the level of knowledge and gaps in understanding specialty pharmacy (i.e., costly medications to treat conditions such as cancer, multiple sclerosis, and arthritis) in the benefit designs of employer plan sponsors. MBGH led the effort, working with more than 15 other business coalitions in the United States to distribute the survey to their employer members.
This Web-based survey was completed by 120 employers representing more than 1 million employee lives. The size of the active employee population ranged from fewer than 500 to as many as 25,000. The average age of respondents was 43. All standard industrial categories were represented, with manufacturing accounting for approximately one third of companies. About half of the companies are based in the Midwest.
When employers were asked to indicate what percentage of biologic medications were paid for through their medical plans, 70 percent said they did not know. Half of those who said they did know indicated less than 2 percent, and the other half indicated 3-7 percent (Figure 1). Forty percent of employers indicated they did not know what percentage was paid through their pharmacy benefit (Figure 2).
These responses indicate a disparity in employers' knowledge of how they spend their money.
Fifty-four percent indicated that they require a specialty pharmacy when using a biologic product. Of these, 57 percent require use of a specialty pharmacy vendor, while 69 percent require mail order for chronic-use medications (Table 1).
TABLE 1 Do you require use of …
Yes
No
Don't know
Mail order for chronic use medications
29%
69%
2%
Minimum 30-day or 90-day maximum fill of prescriptions for biologic and injectable medications
39%
48%
13%
Specialty pharmacy vendor for biologic and injectable medications
57%
38%
5%
The majority of employers indicated that their specialty prescription drug benefits are administered by a pharmacy benefit manager (PBM), with the remainder using their health plans or a combination of both to manage these benefits (Table 2).
TABLE 2 Entities that support employers in biologic and specialty pharmacy management, contracting, and benefit design
Management
Contracting
Benefit design
Internal
36%
51%
79%
Benefits consultant
21%
60%
77%
Pharmacy consultant
28%
44%
74%
PBM
61%
41%
70%
Specialty pharmacy
56%
29%
54%
Health plan
46%
42%
76%
Employers were asked to rank the level of importance of the most common areas of service. The results indicated a good knowledge of this area and the relative importance of vendor costs, patient support, and care management.
Less important were special distribution requirements, utilization of a specialty pharmacy, and prior approval.
TABLE 3  Level of importance when contracting with a biologic/specialty pharmacy vendor
Very important
Important
Somewhat important
Not important
Don't know?
Special distribution requirements for biologic/specialty products
29%
25%
18%
4%
24%
Utilization of a specialty pharmacy
35%
31%
18%
7%
8%
Prior approval and/or step therapy edits for claim approval
45%
28%
10%
5%
12%
Patient support and care management
58%
27%
5%
4%
7%
Vendor costs
61%
23%
7%
4%
5%
Methods used
Fewer than half of the employers used these methods, taken individually: patient incentives, closed pharmacy networks, pharmacy discount networks, and exclusive pharmacy networks.
Even though interest in incentive-based benefit designs, such as waived copayments, has increased, 76 percent of the respondents still do not offer them.
Employers were asked to rank the effectiveness of three major initiative areas to increase employee awareness of biologic pharmacy programs: information provided by the organization to all employees, information provided by pharmaceutical manufacturers to targeted individuals, and information provided by the health plan, PBM, or other vendors to targeted people.
Nearly half of respondents indicated they did not know whether any of the three approaches were effective. Only 4 percent indicated that information provided by their organization or by pharmaceutical manufacturers to targeted people was very effective. Furthermore, only 6 percent said that dispensing information to targeted people was very effective.
Size matters
When employers were asked to indicate who provides patient management services for drug utilization management, disease management, and case management, responses varied based on the size of the organization. For companies with an active employee population of fewer than 500, 60 percent depended on their health plan or health insurer.
When the active employee population was more than 25,000, 27 percent of employers reported using a combination of health plan or health insurer, PBM, and specialty pharmacy.
Vendor costs remained a major deciding factor among employers when selecting and contracting with specialty pharmacy vendors.
PBMs were important to the 42 percent of employers who used them to manage specialty benefits; only 13 percent of employers used specialty pharmacy providers.
Most employers neither availed themselves of incentives to ensure employee compliance with medications nor aggressively addressed adherence.
Even though these medications are now being marketed directly to consumers, one quarter of employers did not fully understand benefit coverage as it relates to biologics, while slightly more than half admitted having only a minimal understanding.
Employers appear to remain unsure of how to design innovative benefits and how to manage biologic medications.
There is clearly a role here for educating employers in this aspect of benefit coverage, as well as for having them further examine benefit coverage innovation for biologic medications.
The Midwest Business Group on Health and the Institute for Integrated Healthcare are surveying health plans, PBMs, and specialty pharmacies to gain additional insight and feedback on management of biologics.
Pilot educational programs and an employer informational toolkit are being prepared. Initial testing is being conducted in the Chicago and Baltimore markets.
Toolkit
A Web-based toolkit will provide periodic updates as well as Web links with objective information for human resource staffs. The toolkit will include sections on:
Understanding biologic pharmacy medications and this area of benefits
Planning, contracting, and partnering with health plans, PBMs, and specialty pharmacy
Supporting efforts to manage at-risk populations through effective management and communication
In early 2012, the Midwest Business Group on Health will conduct a second annual national employer survey to better determine the core areas identified in 2011 and to measure additional areas of work required for addressing contemporary biologic benefits management.
Acknowledgement
The authors received editorial assistance from Sandra Paton, president of Caduceus PA, a patient advocacy consultant.
More like this
Employers Need to Better Understand the Costs of Specialty Pharmacy
Meetings
| | | |
| --- | --- | --- |
| Medical Devices Summit | Boston, MA | February 19–20, 2015 |
| 3rd Annual Summit to Improve Adherence and Enhance Patient Engagement | Philadelphia, PA | March 9–10, 2015 |
| Value-Added Solutions for Enhanced Customer Experience | Philadelphia, PA | March 9, 2015 |
---
Our most popular topics on Managedcaremag.com
---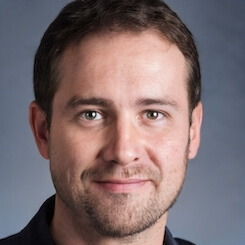 Paul Lendner ist ein praktizierender Experte im Bereich Gesundheit, Medizin und Fitness. Er schreibt bereits seit über 5 Jahren für das Managed Care Mag. Mit seinen Artikeln, die einen einzigartigen Expertenstatus nachweisen, liefert er unseren Lesern nicht nur Mehrwert, sondern auch Hilfestellung bei ihren Problemen.