His wife was scared and in pain. Emergency surgery was imminent. Yet the aide at her bedside persisted. "I said, do you have any allergies?" the aide asked for the third time.
"I felt like saying, 'Can't you just go look in the computer?'" recalls John A. Page, executive director of the Healthcare Information and Management Systems Society in Chicago. Could they? Page ought to know. He is one of hundreds of health plan executives, government officials, physicians, nurses, information systems professionals and hardware/software vendors working hard to create automated medical record systems.
According to some studies, every physician encounter creates 13 pieces of paper. But most health care automation is aimed at the administrative functions, such as accounting and billing. Records are organized by hospital, by clinic, by physician's office, sometimes by department, instead of by patient. Information on test results, clinic encounters, rehab, home health care and other aspects of care is shuffled back and forth on paper. Large hospitals stack medical records in 10-foot-high racks, row upon row. People have to hunt for them. They get misfiled. Entries are illegible. Information is lost.
The toll in time and money is enormous. Volpe, Welty & Co., an investment banking company specializing in health care, estimates that nurses spend half their time on paper work and physicians, one-third. Creating and handling paper work consumes $10 of every office fee.
If physicians do buy computers or individual clinic or hospital departments do develop specialized automated systems, chances are they are not connected to the business office or even to other doctors or departments. Some doctors become so desperate they write their own programs and use their home computers to manage work flow and keep records. Others swear never to use them and, in some cases, manage to bring automation projects to naught.
Clearly, inefficiency costs. Automation, rightly or wrongly (as we will see), is often looked to as a panacea. Over the past 10 years, according to Sheldon I. Dorenfest & Associates in Chicago, spending has shifted dramatically from financial/administrative systems to clinical systems. Purchases of patient care systems, for example, grew almost 170 percent between 1985 and 1995, while purchases of patient accounting systems declined about 60 percent during the same period. Health care information management companies took in $8.5 billion in 1994. That will soar to an estimated $13 billion by the end of this year.
Thirteen billion for what?
Computerizing a patient record is far more complex than posting an ATM transaction, making an airline reservation or even documenting a person's prescription record. "Big data sets," deadpans Joe Sisson, M.D., an associate professor of medicine at the University of Nebraska Medical Center in Omaha and chair of the clinicians' advisory committee on automation. "You can amass more data in an hour in the ICU than you'll acquire in the pharmacy in a lifetime."
Computer systems must be able to handle "data hogs" such as X-rays and ultrasound images. Minute by minute, vital signs may be transmitted into the record directly from intensive care, requiring robust amounts of networking bandwidth. Notes must be dictated and transcribed, or entered on a handheld computer or even dictated using voice-recognition software. And what about clinical interaction? Many systems have been designed allowing caregivers to use "multiple choice" to enter all patient information and orders by mouse clicks only.
That's information storage. What about medical decision-making? "The computer is great about not forgetting," says David Cochran, M.D., associate medical director of Harvard Pilgrim Health Care in Brookline, Mass., which covers more than 1.1 million patients. In a logical extension of the computer's unique ability to juggle variables faster and more accurately than tired and distracted human brains, many information systems come equipped with clinical decision-making capabilities. If a test has already been performed, the computer will question the doctor's order. Drug interactions or bad dosage calls can be flagged. "I can issue an order and the computer will say, 'The patient's potassium is 5.8. Would you like to eliminate potassium from this mixture?'" Sisson explains.
Components of the AMR
Margret Amatayakul is executive director of the Schaumburg, Ill.-based Computer-Based Patient Record Institute, an agglomeration of 65 managed care plans, providers, payers, technology companies and standards-setting groups. "Computerizing medical records is a very complicated undertaking," she says.
What actually constitutes an automated medical record? The system must have three attributes. First, it must integrate data from a number of sources, not just dump information into a mainframe repository. This refers to what Kevin Dombkowski, a senior health care analyst with Vector Research, a health systems consulting company in Ann Arbor, Mich., calls "a virtual patient record," a linked collection of records with network and message capability. Second, the system must provide decision support, such as reminders, alerts and clinical pathway information. "This is more than plotting vital signs on a graph," Amatayakul notes. And third, the AMR must serve as the caregiver's primary source of information, with all relevant information incorporated, not just orders and test results. Caregivers should not be allowed to default to paper backup charts, Amatayakul says. "There is no single way to accomplish this."
"We don't care what technology you use. Be as futuristic as possible," she advises. But planners must take future applications and connectivity into account, which means they must impose standards. Thousands of people sit in stuffy meeting rooms each year trying to hammer out transmission protocols and other mind-numbing minutiae that will allow systems to exchange information and sometime, somehow, evolve into a national patient data base.
According to Gary A. Beatty, an electronic commerce specialist at the Mayo Clinic in Rochester, Minn., these standardization efforts got an unexpected goose from the passage of the Kennedy-Kassebaum Health Insurance Portability Act last July. Beatty sits on the health care task group of an open standards-setting group called X-12, which develops standards for electronic exchanges among businesses (a separate group, HL7, develops protocols for in-house exchanges).
The two will now coordinate, and in a hurry. The National Committee on Vital and Health Statistics has been reconstituted and charged with holding hearings and producing the standards of data interchange required under K-K, with a target date of May. After a 60- to 90-day review, the standards will become law and organizations will have 24 months to implement them. Beatty says one large company jumped the gun and now has to rewrite most of its software. Others may be in the same situation.
Consider a CHIN
The Computer-Based Patient Records Institute urges managed care companies to adopt the approach that complements their business goals. If you don't plan to offer reciprocal services with nearby providers, maybe you don't need to be involved with a so-called community health information network. Many are languishing these days anyway, because the health care players on the network are so competitive they don't freely share patient information. CHINs are not even legal in some states. In some cases, they have been operated for profit, and health information gained at no cost has been used to create commercial products. But in other instances, CHINs have facilitated patient care as well as supporting business and payment systems across providers.
If your physicians are not receptive to taking diagnostic and prescription advice from a machine, you may not need clinical decision-making capability. But if you want physicians to enter prescriptions in the chart and have them transmitted to the pharmacy, you need to plan for that.
"The pharmacy profession is 95 to 100 percent computerized," stresses Susan C. Winckler, R.Ph., director of practice affairs for the American Pharmaceutical Association. "We are working with the National Council for Prescription Drug Programs and other organizations to make sure our systems mesh into the automated patient record systems that emerge." Pharmacists are also aiming for a greater role in patient care, such as taking blood pressures or helping to teach people to manage chronic diseases. Notes on such encounters eventually must be incorporated into the automated record.
"We are used to dealing with change and anxious to ensure our pharmacy system integrates with other systems," Winckler comments.
The AMR in action
No matter how it's defined or structured, the AMR is here. Some institutions are keeping their old mainframe administrative computer systems and grafting on AMR functions. Others are starting from scratch. Still others are straddling two or more systems.
Publisher Charles J. Singer & Co. predicts that 86 percent of integrated health delivery systems will implement or develop AMR systems in the next few years. Carmody & Bloom says 75 percent group practices with 20 or more physicians will install patient record and clinical support systems in the same period of time.
Among the earliest to adopt AMR was LDS Hospital in Salt Lake City, with a patient base of 900,000. LDS's Health Evaluation Logical Processes software was a child of the 1960s. "We have continued to grow HELP," says Roger B. Buxton, R.N., director of nursing information systems for LDS and two other hospitals that total more than 800 beds. Terminals are at every bedside in two hospitals; in other departments, the caregivers use centrally placed units. Every nurse's assessment and some physician encounters with patients are entered using menu choices, rather than free text. Descriptions of physical appearance, behavior, vital signs, interventions and other data are kept in a central repository.
"This is a tremendous project," says Buxton. "Our goal is to create an integrated record, including recuperative and rehab data, that would be available to providers in any setting–physician office, emergency room, wherever."
How much did it cost? "That's hard to answer," he says. "We did it incrementally." To start from scratch? "Probably hundreds of millions."
The University of Nebraska Medical Center in Omaha started working on its automated record about 20 years ago. A 350-bed teaching hospital serving about 300,000 in- and outpatients, UNMC is currently making the transition to a new software system. Work stations are placed strategically around the hospital. Closed-circuit television monitors, mounted airport-style, announce patient names and their assigned physicians, allowing instant tracking of patients. Appointments are matched with arrival times.
"An encounter form is generated, spitting out a list of the patient's problems, current meds, allergies, vital signs and so on," says Sisson. "The doctor then circles the tests he or she wants on the form, along with diagnoses." Notes are then dictated and transcribed, the physician goes on the computer and signs off on the prescriptions and diagnosis, and the prescriptions are printed or transmitted electronically, as needed.
Part of the software developer's job is to salvage useful functions from older programs and incorporate them into the new system.
A major plus, to Sisson, is the clinical interchange function. "The system can take context into consideration if the information has been coded," he says. "A physician may prescribe a beta blocker eyedrop. The codified record shows the patient has asthma. Beta blockers can aggravate asthma. The expert system can invoke a rule telling me if a drug conflict exists. This allows the physician to take better care of the patient."
"We've been at it fifteen years, but most intensively since 1994," begins Jack Kowitt, chief information officer of the Samaritan Health System, a group of six acute care hospitals, two behavioral facilities and about a dozen outpatient facilities in Arizona. Like the others, Samaritan's goal is a systemwide patient record, accessible from any facility. There are no terminals in individual rooms, but Samaritan is working toward using handheld computers at bedside.
"When a doctor writes a prescription on a piece of paper, that's all you have–a piece of paper," Kowitt says. "With this system, though, you have a useful piece of information. The prescription and dose are automatically entered into the patient's record, transmitted to the hospital pharmacy and checked against a list of allergies, contraindications and recommended dosages."
Fifteen or twenty years of development is a long time, but not so long as at Harvard Pilgrim. "We started this in 1969," says Harvard Pilgrim's Cochran. "We still have some patients with single-digit member numbers on the data base."
At present, Harvard Pilgrim doctors do not have computers, but use "dumb" terminals – keyboards and screens hooked up to a central computer. A major goal was to build in decision-making support that would flag tests already performed and warn about drug interactions. Disease management protocols and formulary choices were important too. "If a diabetic has not seen the eye doctor in a year," Cochran says, "the computer will tell the physician."
Another advantage is that physician notes are legible and available instantly to other doctors treating the patient. The lab information is linked to the office notes, meaning that the doctor can instantly see why he or she ordered the test. Another couple of keystrokes dispatches a letter and test results to the patient. "Patients can't always remember when they had their last mammogram and it can be hard to find in a paper chart. With the computer," says Cochran, "click, it's there."
When technology imitates art
What do physicians think about their new electronic assistants? "Doctors like technology when it's useful to them," says Sisson. "We have shown them how the computer can help them deliver better care. They see that they can sign outpatient notes from home and check lab values and vital signs from their offices."
CPRI's Amatayakul ventures that compliance will become more automatic and widespread as younger physicians replace older ones. "The physician is also being brought into the development process sooner," she says.
Sisson agrees. "We tried to involve the doctors in the design. We actually got doctors and nurses to sit down and decide, should this be a button, a chart box, a menu? Physicians agree to the clinical pathways, of course. We keep track of which screens are used the most and make sure they stay the same."
"Do you want to hear something interesting?" asks LDS Hospital's Buxton. "Our system is up 99.8 percent of the time, but when it does go down, it's sorely missed."
What about security?
"There is a lot of perception that someone is creating a sort of Star Wars system in which all medical secrets will be available," Amatayakul says. "We must ensure confidentiality, but there are many legitimate users. The key is to ensure that all uses are legitimate and all users apply safeguards. Paper records may be less secure."
John Page of the Healthcare Information and Management Systems Society has a similar view. "I could put on a white coat and walk into any nurse's station and get your record. Computers are safer than paper charts. You can't hack in without leaving an audit trail."
The American Medical Association and the American Pharmaceutical Association, among others, have hammered out confidentiality standards.
One force driving the creation of the AMR, say some authorities, is the government's unquenchable thirst for statistics and other forms of information. Employers also are eager for data.
Buxton says. "If we can help the government, fine; it is important to supply required information. But we emphasize patient care. With an automated record we can identify people who may have a borderline condition such as diabetes and send them a letter recommending they seek medical advice."
"A lot of people think the automated patient record is a new idea," says Sheldon Dorenfest, the consultant. "This has been going on for thirty years. Almost everything is still done manually."
He recommends chipping at the system process by process. "The goal," he says, "is to support the physician. It is a mistake to have the computerized patient record as the end goal without understanding why you are doing it.
"If you computerize each process with current technology, you will end up with a computerized record," he continues. "Everyone is now doing it the wrong way. Many companies are making big investments: twenty-five to fifty million is not unusual. Only fifteen percent are investing in appropriate next steps. As for a national data base, we are so far away from that, it's like my saying I'd like to fly to Jupiter tomorrow. Even talk of a national data base shows no one understands the problem."
C. Peter Waegemann, executive director of the Medical Records Institute, says, "People who think they can go out and buy a computerized patient record next week must realize they have set off on a long journey. Still, the biggest mistake would be to do nothing."
Jean Lawrence writes Managed Care's monthly Washington Initiatives column.
---
Here's $1.6 billion: Build a system
That's how much the Department of Defense is spending on its Composite Health Care System, often touted as the prototype of a national medical records data base. In its current incarnation, however, the CHCS is facility- or host site-specific, not national or international. If a member of the armed services is treated at Fort Knox, for instance, the record resides at Fort Knox. And the system does not cover a person from birth to death. That will change, according to Army Nurse Corps Lt. Col. Rosemary Nelson, who is deputy program manager of CHCS and CHCSII, an improved version. CHCSII, a step towards the birth-to-death medical record, has a computerized patient record as its final product, Nelson says. "It will be a worldwide, single, logical patient record using multimedia."
Running on Open VMS or UNIX, CHCS is installed in over 500 military hospitals worldwide and covers 9 million active and retired personnel and family members. Implementation at each facility follows a pattern.
Facilities receive the whole integrated system, but turn on the modules one at a time. Patient administration and electronic mail is usually followed by scheduling. Pharmacy comes next, although radiology and lab are sometimes chosen. Clinicians are brought on-line via the order entry capability, which is implemented once ancillary support services are activated. The managed care module can be implemented any time after patient administration and scheduling are on-line.
Although physicians criticized the system's slowness at first, the problems are being addressed. "It's paid for itself in spades," remarks a spokesman. "We've calculated a return on investment of over $2.5 billion ," says Nelson.
---
Many paths to the automated medical record
There are many roads to automating your organization's clinical records. Now, in the industry's infancy, the five most common models of AMR, according to Charles J. Singer & Co., a Chicago-based publisher and health care policy concern, are:
| | | | |
| --- | --- | --- | --- |
| System type | Features | Replaces paper chart? | Typical user |
| Clinical data repository | Central repository for data from legacy systems (e.g. lab, pharmacy) | No | Large, loosely affiliated delivery systems |
| Encounter documentation | Largely free text; incomplete encounter record | No | Individual physician; small and medium group practices |
| Practice-centered | Structured data | Only at the practice | Individual physician and single-specialty practice |
| Patient-centered | Structured data, multispecialty | Yes | Multispecialty practice |
| Clinician work station | Manages work flow and clinic operations | Yes | Tightly integrated practices and delivery systems |
---
Our most popular topics on Managedcaremag.com
---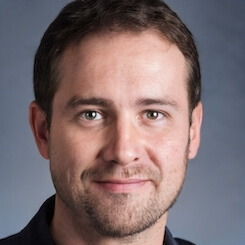 Paul Lendner ist ein praktizierender Experte im Bereich Gesundheit, Medizin und Fitness. Er schreibt bereits seit über 5 Jahren für das Managed Care Mag. Mit seinen Artikeln, die einen einzigartigen Expertenstatus nachweisen, liefert er unseren Lesern nicht nur Mehrwert, sondern auch Hilfestellung bei ihren Problemen.