Research says PA can help make treatments safer and more cost-effective, but data sharing must improve.
Health plans walk a fine line when it comes to requiring prior authorizations (PAs). Such rules can promote safe and cost-effective use of medications, but they can also be an administrative burden for everyone involved — doctors, pharmacists, PBMs, and health plans — especially when they are denied.
One common reason for prior authorization is to ensure compliance with label recommendations or clinical guidelines for step therapy. Health plans often require prior authorization for a second-line or nonpreferred medication and ask physicians to report that they tried the preferred agent and that the patient failed.
A study by Prime Therapeutics recently published in the Journal of Managed Care Pharmacy looks at the role of prior authorization in the safe use of medication.
Many PAs are designed to ensure therapy but instead of focusing on this item, Prime Therapeutics zeroed in on the overlooked possibility of dangerous concurrent therapy.
Final safeguard
Prime's study found that health plans may be the final safeguard in the prescribing and dispensing process to catch the problem of unsafe concurrent therapy.
The research tracked the use in diabetes therapy of rosiglitazone, an agent with a long history of controversy regarding cardiovascular risks. A 2007 label change recommended against concurrent use with insulin or nitrates. In 2010 its use was restricted to patients already on the drug or those who could not control their glucose with other medications. Most recently, in 2011 the FDA required a risk evaluation and mitigation strategies (REMS) program.
Determining the effect
"We wanted to determine the effect of a safety PA covering the concurrent use of rosiglitazone with insulin or nitrates," says Patrick Gleason, PharmD, director of health outcomes at Prime Therapeutics. "The study compared the incidence of concurrent therapy in one health plan where the PA was implemented with a comparison group at a second health plan that did not require the PA."
The health plan using the PA had more than 500,000 members who met the study's continuous-coverage requirements and the other health plan had over 1 million qualified members. In the intervention group 1,244 members had a rosiglitazone claim and 168 (14 percent) had that claim rejected because a supply of insulin or a nitrate already existed.
In the control group, 2,216 members had a rosiglitazone claim and 222 (10 percent) of those members would have had the rosiglitazone claim rejected for presence of insulin or nitrates. In both groups, over 80 percent of the time insulin triggered the drug-drug warning.
In this study, among the 1.6 million study-eligible members of the two health plans, the incidence of potentially dangerous concurrent diabetic therapy may be considered small. However, when the focus is narrowed to a specific medication — rosiglitazone — and a specific safety issue — concurrent therapy — the incidence of unsafe therapy at 14 and 10 percent of patients could be considered alarming.
"It doesn't surprise me at all that the combinations existed," says Gleason. "Physicians tend not to stop the oral agent." Also, he adds, patients may not understand that they need to discontinue the rosiglitazone.
Dual drugs
The policy was effective in reducing the dangerous dual drugs. "At a 30-day follow-up point the presence of dual therapy — rosiglitazone with insulin or nitrates — was 2.4 percent compared with 60.4 percent in the control group," says Gleason. "That's a 25-fold difference." At 90 days, 70 percent of the comparison group still had the unsafe concurrent therapy and at 180 days, 38 percent still had it. In the intervention group only 2.4 percent had concurrent therapy at 180 days.
Gleason says Prime has four other safety PAs. One covers dalfampridine, a multiple sclerosis drug associated with seizures. Another targets fentanyl, the pain medication with a REMS program that addresses several issues. The third PA is for erythropoietin use in curable breast cancer, and the fourth applies to dabigatran's off-label use and its use in the elderly.
PA denials always have repercussions, and Prime found that 10 percent of the intervention group members did not have any antidiabetic therapy at 30 days after the rejected claim. From 60 to 180 days, between 11 and 15 percent of intervention group members had no antidiabetic therapy versus 8 to 15 percent of members in the comparison group.
"We don't know why [the intervention group] had no supply," says Gleason. "It could be that people intermittently stopped taking their medicine. Having no supply is always a concern, but the PA did not make the problem significantly worse."
Prime's safety check occurs automatically behind the scene when the pharmacy submits the claim to the health plan. If concurrent therapy is detected, physicians can submit a prior authorization request for rosiglitizone.
Some health plans require physicians to pre-authorize rosiglitazone while others do not. WellPoint's physician request form does not focus on preventing concurrent therapy; it deals with another safety precaution — a label recommendation for step therapy — using rosiglitazone only after failure on another antidiabetic, such as pioglitazone.
WellPoint's PA contrasts with Prime's, and the two raise the question of which is more important, finding unsafe concurrent therapy or complying with step therapy. They also raise another issue: minimizing work for physicians.
"The challenge health plans and PBMs face is how much to add to a physician's practice," says Brian Solow, MD, chief medical officer at OptumRX. "There is a need to ensure safety and optimal therapy, but it's also important not to overburden practices or limit access to medications." He adds, "Still, we have a responsibility to ensure the most effective use of medicines."
A safety check at the back end of the dispensing process works, but is less than ideal. "When a prescription is denied at the pharmacy, the pharmacist has to contact the physician's office and the process begins all over again," says Jim Owen, PharmD, senior director of professional practice at the American Pharmacists Association (APHA). "There can be problems in getting through and changing the medication; then the pharmacist has to resubmit the claim to the health plan or PBM for approval. The patient may not wait for all of this to happen, may not know what is being prescribed, and may not pick up the new prescription."
The ideal situation would be to catch prescribing and dispensing errors at the front end. Yet several problems stand in the way. E-prescribing is supposed to prevent many errors, but so far it has had limited effect.
Manual task
According to the Kaiser Family Foundation, more than 3.7 billion prescriptions were dispensed in 2011. Surescripts, the prescription clearinghouse, reports that just 570 million were routed electronically in 2011. Prescribing is still largely a manual task with written, faxed, and phoned orders.
Electronic prescribing systems are supposed to be laden with features that catch therapeutic duplication, drug interactions, drug-disease interactions, allergies and compromised patient status. Prescribing systems embedded in electronic health records may be able to accomplish some of these things by accessing their own information, but therapeutic duplication and drug interaction checking requires access to the patient's complete medication history, which may not be available.
Limits of electronic prescribing
Surescripts says that medication history can be obtained during a patient's office visit through electronic prescribing and electronic health record systems. The company says it has access to medication lists at community pharmacies, payers, and pharmacy benefit managers.
It is unclear the extent to which this information is available. "Medication histories are used on a limited basis and they may be incomplete," says Rick Bruzek, pharmacy vice president at HealthPartners. Holes may exist, he explains, because patients can get their medications from many different sources.
Bruzek adds, though, that this feature has great potential for patients and health plans. "A complete medication history has important information, such as indicators of adherence," he says. "So instead of adding a second agent when the patient hasn't improved, the doctor could say, 'You're not taking the medicine I prescribed.'"
The shortcomings of electronic prescribing and the overwhelming number of manual prescriptions mean that retail pharmacies play a critical role in preventing ambulatory medication errors.
CVS Caremark, the integrated PBM and retail pharmacy, describes the role of retail pharmacies. "We have safety edits in our retail pharmacy systems as well as PBM-generated safety edits that are triggered when the claim is generated," says Anita Allemand, vice president for product innovation. The idea is to catch the problem before the sale is completed.
CVS and other PBMs have also implemented online prior authorizations, which give prescribers instant notification of problems as well as approval.
Safety checks
Health plans depend on pharmacies for other safety checks. "We rely on the point-of-sale processing system for drug-drug interaction or therapeutic duplication," says Bruzek.
The APHA's Owen says retail pharmacies are involved in an increasingly important safety check — compliance with REMS programs. He says verifying compliance, such as confirming that a provider is properly enrolled, can take a lot of time.
Some health plans do not require authorization for medications with REMS programs that restrict prescribing to enrolled physicians, trusting that ensuring that the prescriber is authorized is handled by the dispensing pharmacy.
Despite their efforts, many retail pharmacies simply do not have the necessary data to catch errors. Some pharmacies and health plans do not share medication information and patients may obtain medications from different pharmacies or may purchase with cash, which means that the patient's health plan may not have a record of the medication.
Some health plans and PBMs have one more belt-and-suspenders procedure for catching errors after the pharmacy has dispensed the medication. "We have a drug interaction alert program for filled prescriptions that sends a fax within 24 hours to the provider saying there may be an interaction," says OptumRX's Solow. These alerts are derived from a review of prescription claims.
Prescription for the future
The future of prior authorizations for medication safety is tied to improved sharing of data among providers, pharmacies, and health plans. Prime and other PBMs and health plans are integrating member medical information with formulary information to enhance or streamline prior authorizations and send more information back to physician offices. However, highly effective prior authorizations will also require more complete medication histories.
The online authorization process is bogged down for lack of a data interchange standard. But the APHA's Owen says that once that standard is finalized, the online method will greatly enhance all types of PAs — those intended to protect safety as well as those aimed at cost and utilization management. They will streamline the process and allow for greater data interchange. "Everyone is eager for electronic authorizations, but they've been a long time coming," he says. "PA at the point of prescribing, rather than at the pharmacy, will prevent some problems and allow for the earlier resolution of others." Online authorizations could be a vehicle for greater data sharing.
These developments are occurring slowly. That means health plans themselves need to continue to devote significant resources to ensuring medication safety.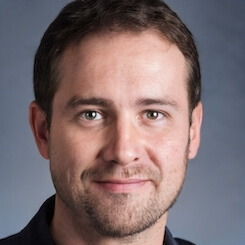 Paul Lendner ist ein praktizierender Experte im Bereich Gesundheit, Medizin und Fitness. Er schreibt bereits seit über 5 Jahren für das Managed Care Mag. Mit seinen Artikeln, die einen einzigartigen Expertenstatus nachweisen, liefert er unseren Lesern nicht nur Mehrwert, sondern auch Hilfestellung bei ihren Problemen.