The hope is that sending a doctor, nurse practitioner, or pharmacist to a frail old person's home will keep the patient out of the hospital
A new pilot program being kicked off at the Centers for Medicare & Medicaid Services may help make house calls a thing of the future for managed care groups.
The program is Independence at Home, established by the Affordable Care Act. Medicare has been seeking out primary care groups ready and willing to go into the homes of 10,000 elderly patients suffering from multiple chronic diseases — the frailest, most afflicted beneficiaries who account for a disproportionate share of the Medicare budget.
In the pilot, Medicare plans to work with up to 50 teams of technologically-savvy providers who promise to monitor the health of fee-for-service members. The providers invest in electronic medical records and other technologies and then get to share in savings that they earn — based on CMS's quality metrics — by averting the routine medical crises that keep these patients using the revolving door at their local hospital emergency room.
Medicare is aiming for the best of two eras: the hands-on approach commonly used in early 20th century house calls and the latest 21st century technology, as Acting CMS Administrator Marilyn Tavenner put it. If it works as hoped for fee-for-service patients, improving care and cutting costs, Medicare plans to open up access beyond the initial experiment. A few managed care organizations have been paying very close attention to its progress.
"Some of the smarter managed care plans have picked up on this," says Constance Row, executive director of the American Academy of Home Care Physicians, who has been closely following the long, winding course of the Independence at Home movement for a decade.
Some of the Blues plans, including Blue Cross & Blue Shield of Florida, have already been breaking ground on better management for Medicare patients, says Row. And she was encouraged to see UnitedHealth Group step in and buy Inspiris last March, adding a new unit that specializes in at-home care for members of Medicare and Medicaid as well as commercial health plan beneficiaries.
"We focus on the 5 percent of the population driving 50 percent of the cost," says Mike Tudeen, the CEO of Inspiris.
Inspiris has been building up contracts with managed care companies over the last decade, specializing in high-needs members. Starting with claims and pharmacy data, Inspiris comes up with a list of the plan's most complex cases. Then it sends one of its 600 physicians and nurse practitioners into the home to assess the member's health, look into the pantry and refrigerator to check on diets, and meet with other caregivers.
"We take the care to the patient; the patient doesn't come to the care," says Tudeen. A lot of the company's target members can't physically make it to their primary care doctor's office. And even if they could, the typical brief interaction in the doctor's office can't begin to juggle all the demands of handling a person with 7 to 10 or even more ailments and some 15 medications.
Following up
After the first visit, Inspiris follows up with regular house calls, telephone monitoring, and emergency triage services. Tudeen asserts that a population responsible for three or more emergency interventions a year per person will drop below an average of one a year after Inspiris accepts a case.
Inspiris will contract to take on the full risk for a flat fee, or opt for a per-member, per-month rate tied to an incentive for reducing the medical costs.
Up to now, Inspiris has stuck to managed care contracts, working with Medicare Advantage plans and others. Fee-for-service Medicare, given the payment rates, hasn't been financially attractive. But if Independence at Home succeeds and then goes national, Tudeen sees a big upside for his company.
"We could be in any large, medium, or small market quickly. We have every intention of bidding."
Win-win-win
Advocates allied with the AAHCP say that it just makes sense that at-home care is better for the homebound patient as well as for the payer. Visiting clinicians can prevent infections. Medication errors can be nipped in the bud. Problems with delirium can be confronted early on. And to back up their argument, there's a 2002 Department of Veterans Affairs study of its home-based primary care program that reported a 62 percent drop in the number of days that target patients spent in the hospital, an 88 percent drop in time spent in nursing homes, and a sizeable 24 percent reduction in overall health care costs.
"This is a triple win," says Row. "It's something patients want. They don't want to go to the ER. Their caregivers don't want it either. It's lousy care and it's hugely excessive in cost," something payers would like to avoid as well.
But getting those returns isn't easy or cheap.
AAHCP has been pushing for teams of doctors, nurse practitioners, and social workers to coordinate care for shut-ins.
"You can't just have telephone nurses out there working with the frail, in-home, and often demented," says Row. "They may not be able to follow instructions. And just monitoring isn't going to do a darn thing. This is a much more robust model than what in general is going on out there."
There also aren't huge numbers of physicians anymore who make house calls. Row estimates that only some 4,000 doctors still visit patients at home. By today's standard group practice model, which emphasizes a high volume of office visits, it's woefully inefficient to drive from home to home to care for patients. Of course, she adds, if physicians and practitioners are properly paid for it, you'll see a big increase in the numbers, just as the health care system saw when dedicated hospitalists came into fashion.
When Blue Cross & Blue Shield of Florida ramped up its at-home program for elderly members suffering from comorbidities, the health plan was able to turn to My Home Doctor to do the initial patient assessments, beginning in 2009. Starting with a single county pilot, Blues personnel began flagging likely candidates after they were admitted to the hospital.
"We are targeting patients who have chronic conditions, are generally homebound, or have difficulty leaving their home," says Jannifer Harper, MD, vice president for medical operations at the Florida plan. "They may be alone, may have high risk, or may be a safety risk with declining mental status, subject to a fall. Often they have a poor understanding of their disease."
After the assessment, Blue Cross will bring the patient's primary care physician into the loop and make sure he collaborates in monitoring the patient.
The Blues plan doesn't track bottom-line results. But if you keep at it, says Harper, there's little doubt that it will deliver a payback.
Key targets
Aetna doesn't have a similar program, but it is studying the Medicare demo closely.
"It's a new model of care and we're very interested in the results," says Joseph Agostini, MD, senior medical director of Aetna's Medicare Advantage group. He notes that Medicare's Independence at Home is aimed at familiar targets: improving care and outcomes, having fewer hospitalizations, and lowering costs. Medicare can help identify the technology that different types of patients need as plans assess care for, say, congestive heart failure patients or members with COPD, Agostini says.
"In the end," says Harper of BCBS-Florida, "the number one driver for us is to improve care for the patient. If you do that, you will see a long-term, not short-term, improvement in outcomes."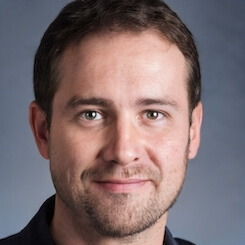 Paul Lendner ist ein praktizierender Experte im Bereich Gesundheit, Medizin und Fitness. Er schreibt bereits seit über 5 Jahren für das Managed Care Mag. Mit seinen Artikeln, die einen einzigartigen Expertenstatus nachweisen, liefert er unseren Lesern nicht nur Mehrwert, sondern auch Hilfestellung bei ihren Problemen.